Family-friendly June holiday activities
---
As a kid, every June holiday was High School Musical 2 in real life. No school, no rules, and every day is rainbows and sunshine: cue Troy and Gabriella jiving to their best lives. For families out there, don't let a single day of June go to waste – spend them well with the new family-friendly things to do and events below.
For more June holiday activity ideas, read:
---
1. Step into virtual reality in ArtScience Museum's new exhibit  
---

Image credit: Marshmallow Laser Feast
Attack on Titan: The Exhibition and Future World aren't the only visually-stunning exhibitions the ArtScience Museum has in store. This June 2022, the iconic "lotus" welcomes We Live in an Ocean of Air, a 12-minute-long VR experience complete with a body tracking device and heart rate monitors. 
Step into an augmented world as you're transported into the core of a massive sequoia tree. We won't spoil too much here but if you need an incentive to visit, we hear tickets were sold out during its run in London!
Price:
Singaporeans and PR: $12 for children, students and seniors | $16 for adults
Standard: $14 for children, students and seniors | $19 for adults
Date: Now until 2nd October 2022
Time: 10am-7pm, Daily
Venue: VR Gallery, Level 4, 6 Bayfront Avenue, Singapore 018974
We Live in an Ocean of Air website 
---
2. Search for all 6 of GBTB's travel-themed inflatables 
---

Image credit: @gardensbythebay
Taking over the Supertree Grove is the Around the World Children's Festival with 6 travel-themed inflatables. If the kids have caught the wanderlust bug, swing by Gardens by the Bay to snap photos with these adorable hot-air balloon installations by Kiztopia. Best part? It's completely free of charge.

Image credit: @gardensbythebay
Other than snapping photos with these, families can also pick up educational activity booklets and collect stamps as they pop by at each station.
Date: Now until 19th June 2022
Time: 10am-7pm, Daily
Venue: Supertree Grove, 18 Marina Gardens Drive, Singapore 018953
Around the World Children's Festival website
---
3. Spot 10m-tall inflatables at 2 Tampines carnivals
---

Image credit: Our Tampines Hub
It seems D'Ultimate XCape at Downtown East isn't the only carnival to grace the East side this year. With whimsical 10m-tall inflatables, carnival games, rides and bouncy castle slides, the duo of Tampines 3065 Festival and J'Kids Amusement Funland at Our Tampines Hub is something easties can't miss. 

Image credit: I Love Tampines
Tampines 3065 Festival
Date: Until 12th June 2022
Time: 10am-9pm, Daily
Venue: Town Square, Our Tampines Hub, 1 Tampines Walk, Singapore 528523
J'Kids Amusement Funland
Date: Now until 3rd July 2022
Time: Mon-Fri 4pm-10pm | Sat-Sun & PH 12pm-10pm
Venue: Our Tampines Hub, 1 Tampines Walk, Singapore 528523
---
4. Splash at Science Centre's reopened Waterworks playzone
---
No, of course we don't refer to the crying type of waterworks here. It'll be quite the opposite at Waterworks at Science Centre Singapore, where it'll be all smiles for kids who love a splash.

Image credit: Peifeng Qiu
After a long period of closure, the water play area reopens with free entry when you purchase an entry ticket to Science Centre Singapore. Bring along a swimsuit, slap on some sunblock and jump into the mini water park complete with a water maze and mechanical clock tower. 
Other recently reopened water playgrounds include Singapore Sports Hub's Kids Water Playground and Far East Organisation Children's Garden at Gardens by the Bay.
Price: Free with entry tickets to Science Centre Singapore
Tickets to Science Centre Singapore are $4/child and senior and $6/adult for Singaporeans and PR during the school holidays.
Address: 15 Science Centre Road, Singapore 609081
Opening hours: 10am-12.30pm, 2-4.30pm, Daily

Science Centre Waterworks website
---
5. Book a BT21 glamping experience with silent movies
---

Image credit: Jewel Changi Airport
Whether or not you're a proud member of the BTS ARMY, chances are, you're familiar with LINE Friends BT21. 
From 27th May-26th June 2022, indulge in a lil party sesh with the 8 characters at Jewel – not only will there be loads of singing and dancing events with the mascots, but there'll also be Glamping in the Clouds, where you'll get to enjoy a picnic from Changi Eats, coupled with BT21-themed decorations to spice up the evening.
Book tickets to Glamping in the Clouds from $320.

Silent Movie @ Canopy Park.
Image credit: Jewel Changi Airport
Night owls have something for them too – on Thursday to Sunday nights from 26th May-25th June 2022, catch a flick at Jewel's Canopy Park, where you'll get to sit back, relax and enjoy nostalgic movies such as musical comedy Sing and Pixar favourite Coco. 
Book tickets to Silent Movie @ Canopy Park from $50 (up to 4 pax).
The goodies don't stop there. You'll even get to purchase special BT21 merchandise such as crossbody bags ($10) and travel pouches ($8) from 27th May-17th July 2022, so long as you spend $50 at Jewel in a single receipt.
Price:
Glamping in the Clouds: Mon-Thu $320/glamp | Fri-Sun $360/glamp
Silent Movie @ Canopy Park: $50 (up to 4 pax)
Date:
Glamping in the Clouds: 27th May-26th June 2022
Silent Movie @ Canopy Park: 26th May-25th June 2022
Address: 78 Airport Boulevard, Jewel Changi Airport, Singapore 819666
---
6. Catch a Tom & Jerry drive-in movie in the east
---

Image credit: @downtowneast
Go retro with a drive-in movie with the family this June holidays – Downtown East has just released its second batch of tickets in their series of drive-in screenings. Tom & Jerry The Movie will be projected onto the massive 488" screen at an open-air carpark, with tickets priced from a very reasonable $33.92 per car.

Image credit: @eyeofthepotato
Screening venue at sunset. Image for illustration only. 
Earlier in April, their first screening with Shang-Chi and The Legend of The Ten Rings sold out like hotcakes, so be sure to snag your seats for this next screening soon.
Price: $33.92/car. Tickets come with 10 sticks of satay and 2 drinks.
Date: 25th June 2022 only
Time: 7.30pm-9.30pm
Venue: Downtown East Begonia Open-air Carpark, 1 Pasir Ris Close, Singapore, 519599
Find out more about Downtown East's drive-in movies.
---
7. Redeem a free pool-themed sundae at MOIC
---
If there's one thing that's universally loved by kids, it's a sweet treat. The Museum of Ice Cream is holding a cool series of events this June holiday season where families can expect freebies and workshops.

Image credit: Museum of Ice Cream
Come as a group of 4 to redeem a free sprinkle pool sundae. The little ones can put their chef's hat on at a "Sundae School" ice cream making workshop ($60 with entry), while the adults can get some R&R at a pink-themed yoga session ($20). 
Museum of Ice Cream:
Price (General ticket): From $40/pax for single admission, $40/pax for a group of 2-3, $38/pax for a group of 4 or more
Date: Now until 30th June 2022
Opening hours: Mon & Wed 10am-6pm | Thu-Sun 10am-10pm (Closed on Tuesdays)
Venue: 100 Loewen Road, Singapore 248837
---
8. Spend a night camping at Jewel with the family 
---

Image credit: GlobalTix
There won't be just 1, but 2 sleepovers happening at Jewel this June. And this time, parents can join in the fun as well with A Night at the Airport, a family "camping" experience at Changi Airport and Jewel taking place from now till 26th June.

Image credit: Changi Experience Studio
There'll be a ton of fun for the kids, where they'll race against the clock at an Amazing Race-esque quest across Jewel and Terminals 1 and 3. That, plus board games, attractions and fun airport-themed crafts activities will surely keep them more than entertained.
Price: $78/adult | $88/child
Date: 28th May-26th June 2022
Address: Singapore Changi Airport, Singapore 819666
Changi Experience Studio website
---
9. Check out Hasbro-themed activities in the Singapore Zoo

---

Image credit: Mandai Wildlife Group
Without a doubt, no childhood is complete without a family outing to Singapore Zoo. That said, your trips to the zoo won't be the usual animal spotting + tram ride affair with a new series of Hasbro-themed available. Running from 28th May-26th June 2022.  Playtime at Toybox will be taking place at both the Singapore Zoo and River Wonders.

Image credit: Mandai Wildlife Group
Kids will be in for a treat with many Hasbro-themed activities in the line-up. For instance, they can practise hitting bull's eye at the NERF Accuracy Challenge at the zoo, or get their hands – and their entire bodies – working at the Play-Doh obstacle course at River Wonders.
Address: 80 Mandai Lake Road, Singapore 729826
Opening hours: 8.30am-6pm, Daily
Telephone: 6269 3411
---
10. Complete a Jurassic-themed obstacle course at West Mall
---
Dinosaurs may be extinct, but we're more than familiar with them thanks to the popular Jurassic Park film series. 
In conjunction with the release of the series' latest instalment, Jurassic World: Dominion, we can hit up Jurassic Adventure, a month-long event at West Mall. There, get active with obstacle courses and VR games at the Jurassic Adventure Playzone and score a few free gifts when you make a purchase at the mall.
Read our article on Jurassic Adventure at West Mall.
Address: 1 Bukit Batok Central Link, Singapore 658713
Opening hours: 10am-10pm, Daily
Telephone: 6309 1166
---
11. Spot Snoopy & a giant snow house at Changi Airport
---

Image credit: Changi Airport Group
Though we can now jet off to experience winter IRL in faraway lands, we can still pop by The Snoopy Adventure that's taking place from 27th May-11th July 2022. 

Image adapted from: Changi Airport Group
Housed within a 2-storey snow house at Changi Airport, kids and overgrown children-at-heart can whoosh down luge rides and snow slides, and catch a pretty light show with our fave Peanuts icons like Charlie Brown.
Address: 65 Airport Boulevard, Changi Airport Terminal 3, Singapore 819663
---
12. Make your own "pizza" at Holland Village
---

Image credit: PizzaExpress
Cooking may sound like a good parent-child bonding activity, but the clean-up after may tell a different story.
That said, there'll be no messes to worry about over at the Make Your Own "Pizza" workshop ($68/pair) organised by Artsy Bugsy Studio, which will be taking place exclusively at PizzaExpress Holland Village. Kids and parents will be using not kitchen utensils, but paint brushes to whip up their own colourful "pizzas" to bring home. 
Once you've booked a slot in the workshop, treat the kids to a meal at PizzaExpress, where all you need to do is top up $40 to purchase dining credits worth $50 at the restaurant. 
Check up on their workshop schedule for slots available.
Address: 251 Holland Avenue, Singapore 278981
Bookings: 9010 7663 (WhatsApp)
---
Spend the June holidays exploring these family-friendly activities
---
The June holidays aren't all about escaping out of Singapore, and these 12 family-friendly activities may just change your mind. From retro drive-throughs to colourful inflatables you can visit for free, your kid can totally have an activity-packed itinerary this school holidays without leaving town.
 For more kid-friendly activities in Singapore: 
---
Cover image adapted from: @gardensbythebay, @missyqiqi, Jewel Changi Airport
This article was co-written by Stephanie Long and Kezia Tan.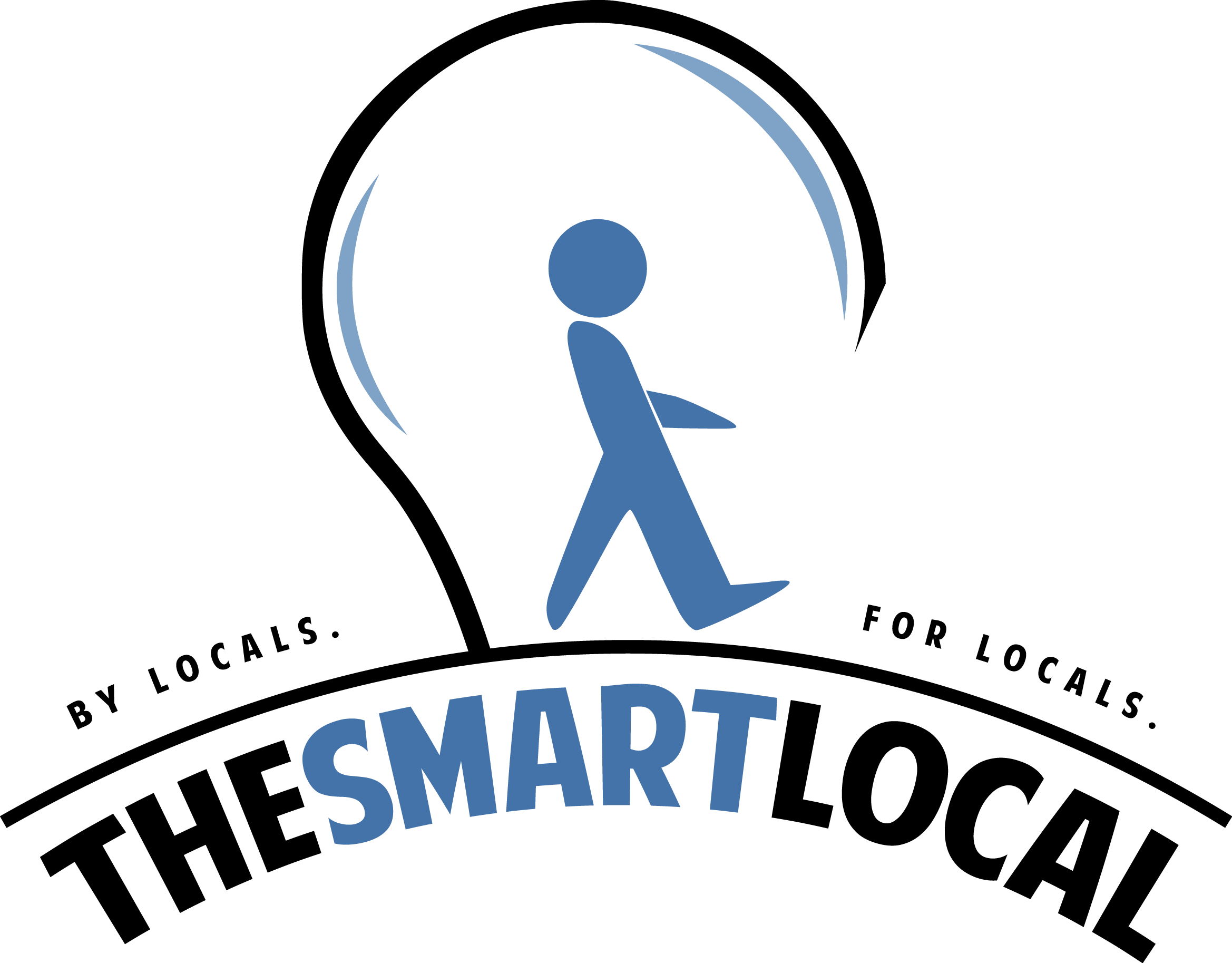 Drop us your email so you won't miss the latest news.