Free study resources for A-Levels
---
A-Levels are arguably the most stressful exams some of us will ever have to take in our lives. If you're a wide-eyed JC student who is tired of grinding the Ten Year Series or leaving it all up to fate, check out these nine free study resources for A-Levels that those mugger friends of yours may have been keeping under wraps.
Especially if you don't want to have to fork out a bomb on atas tuition classes, these resources are absolutely FOC and may just be able to help you reach greener pastures, whether you're aiming for 90 RP or just hoping to pull up your grades. 
For more articles to help you get that bread:
---
1. Tick – crowdsourced notes for A Levels & IB
---

Image credit: Rohith 
A platform that's starting to gain considerable traction amongst students, Tick offers crowdsourced resources – whether it's notes or flashcards that past-year A-Level students swear by. 
That's right, these resources are contributed by alumni or peers, but you can rest easy because all of them have been vetted by a quality control team so you won't be learning moot content.
Image adapted from: Tick
Tick is a platform run by volunteers, and you can uncover a multitude of useful resources for a range of subjects from Biology to English Language and Linguistics. There are resources for both H1 and H2 levels for most subjects as well.
Check out Tick. 
---
2. Holy Grail – compilation of prelim papers from different JCs
---

Image adapted from: Holy Grail Mark 4 
True to its name, the Holy Grail is a treasure trove of resources for A-Level students. With papers dating back to 2008 up till last year, Holy Grail compiles prelim papers across nearly all JCs and subjects. Many of them come with correct answers as well, so you don't have to comb through the net searching for more practice after you have exhausted the TYS.
Image credit: Holy Grail Mark 4 
Besides that, there is also an internal folder titled Holy Water, which compiles notes sourced from different schools, whether it's the highly sought-after KS Bull from RJC – a.k.a. model GP essays and Application Questions (AQ) with teacher's comments – or Physics topical summaries.
Pro-tip: Practising answering questions from prelim papers is an extremely effective way of studying, especially for Humanities subjects like History. Most schools set their predicted A-Level questions for that year in their prelim papers, so doing them will give you a general sense of what is likely to be tested, as well as exposure to different ways questions can be framed.
Check out Holy Grail. 
---
3. A Level Lessons – YouTube channel on A-Level concepts
---

Image adapted from: YouTube
If you're confused about dreaded Maths concepts like Permutations & Combinations, or have been struggling to score those marks for Evaluation in AQ for General Paper (GP), A Level Lessons delves into these concepts in clear explanatory lecture-like videos.

Image adapted from: YouTube 
They mainly focus on Geography, Economics, Maths, as well as GP, but there will also be general study tips doled out occasionally. This channel will be especially helpful for learners who are big on visuals and audio lessons.
Check out A Level Lessons. 
---
4. SGExams – one-stop resource for free notes & Reddit forum
---

Image credit: wishfulpeacherino 
SGExams is arguably the most widely-used platform for students in Singapore, attracting a steady pool of notes contributions, from Physics mind maps and definition lists to Maths topic summaries. They even have articles on topics like listening to music while studying, or life under home-based learning.

Image adapted from: Reddit
SGExams started out as a humble forum on Reddit, and is still saturated with queries and rants from students, where peers and seniors alike can respond with advice and share support that will really tide you through some hard times. SGExams has also attained a notable presence on Telegram and Discord, and should definitely be on the radar for students.
Check out SGExams.
---
5. TeachMeSG – free notes & study tips on Instagram
---

Image adapted from: @teachmesingapore 
TeachMeSG is a relatively new student initiative on Instagram started by 2020 A-Level graduates who boast admission offers from prestigious universities like Oxford and Brown. While their YouTube channel mainly caters content for PSLE students, their Instagram account offers the occasional tip on subjects like General Paper and even guidance for university admissions.

Image credit: @teachmesingapore 
The best part is that you can get free notes for many A-Level subjects delivered straight to your email. Here's a rundown on what to do: 
Follow

@teachmesingapore

and tag three people under the comments section of their 'Academic Support' post

Fill in

this form

and you will receive the notes within three working days.  
Check out TeachMeSG.
---
6. JC Starter Pack – donated notes & introductions to different subjects
---

Image adapted from: JC Starter Pack
If you're no stranger to hankering after notes from seniors, JC Starter Pack would be a great platform for you. From Organic Chemistry notes to KI resources, JC Starter Pack offers a swath of donated notes, with the bulk of it for H2 subjects.

Image adapted from: JC Starter Pack
Besides that, you can find Subject Introductions from seniors who have trodden the same path, whether it's an introduction and tips on how to do well in Project Work, or personal experience and common mistakes made in Literature.
Check out JC Starter Pack.  
---
7. Instagram accounts for General Paper – news and current affairs to study for GP
---

Image adapted from: @generalpaper
It's the dream to scroll through Instagram for hours and still gain knowledge for exams, and with these Instagram accounts for General Paper, that might just become a reality. Level up your GP essays with @generalpaper, which features interesting posts on topics like the environment or crime and punishment, which can come in handy for exams.

Both sides of an argument are laid out so you can learn how to have a balanced view when making a stand.
Image credit: @gp.rijc 
Other nuggets of info include years in review, with a carousel IG post on note-worthy happenings that transpired in that year, such as elections and Covid-19. You can also check out other GP accounts from various schools like RJC, ASRJC and TMJC for possible arguments to raise, useful statistics, and even memes.
Note: @generalpaper is on an indeterminate hiatus so they will not be posting new content as of now, but you can still access previous posts and links.
---
8. White Group Mathematics – sample questions & answers 
---

Image credit: White Group Mathematics 
Maths may well be the bane of existence for some of us, and if you're in the same boat, don't miss out on White Group Mathematics. Their most notable features are The Question Locker Vaults 1 and 2, which is a compilation of curated maths questions and their correct answers based on a variety of topics, from Complex Numbers down to Correlation and Regression.

Image adapted from: White Group Mathematics
You can also check out other content like Cerebral where the author gives his two cents on dreaded maths concepts, or Beyond H2 Math for more advanced maths knowledge – perfect for those taking Further Maths and who want to learn beyond the H2 syllabus.
Check out White Group Mathematics. 
---
9. The Internet Archive – online books that unpack & analyse Literature
---

Image adapted from: The Internet Archive
The Internet Archive is a useful resource for Literature students to delve deeper into A-Level texts they're studying. All you have to do is enter the name of the book into the search bar and you will see scores of publications on understanding the book better, as well as essays and notes by critics. Then, set up a free account to "borrow" the books for a while.
Do note that this platform is not catered to the Singapore A-Level curriculum, so you shouldn't blindly absorb everything you read to regurgitate in your essays. Instead, use your discretion to glean useful and relevant points of analysis on techniques and motifs used by the author and weave them into your essays to really impress your teacher.
Check out The Internet Archive. 
---
Free A-Levels resources to ace your exams
---
All of us hope to bring our A game when we finally enter that exam hall after gruelling months of burning the midnight oil. And while studying hard should translate to improvements in your grades, sometimes we can all use a little extra boost with external resources to study smart.
And from one A-Level student to another: I hope some of these resources will help you like they helped me – all the best!
For more articles for students: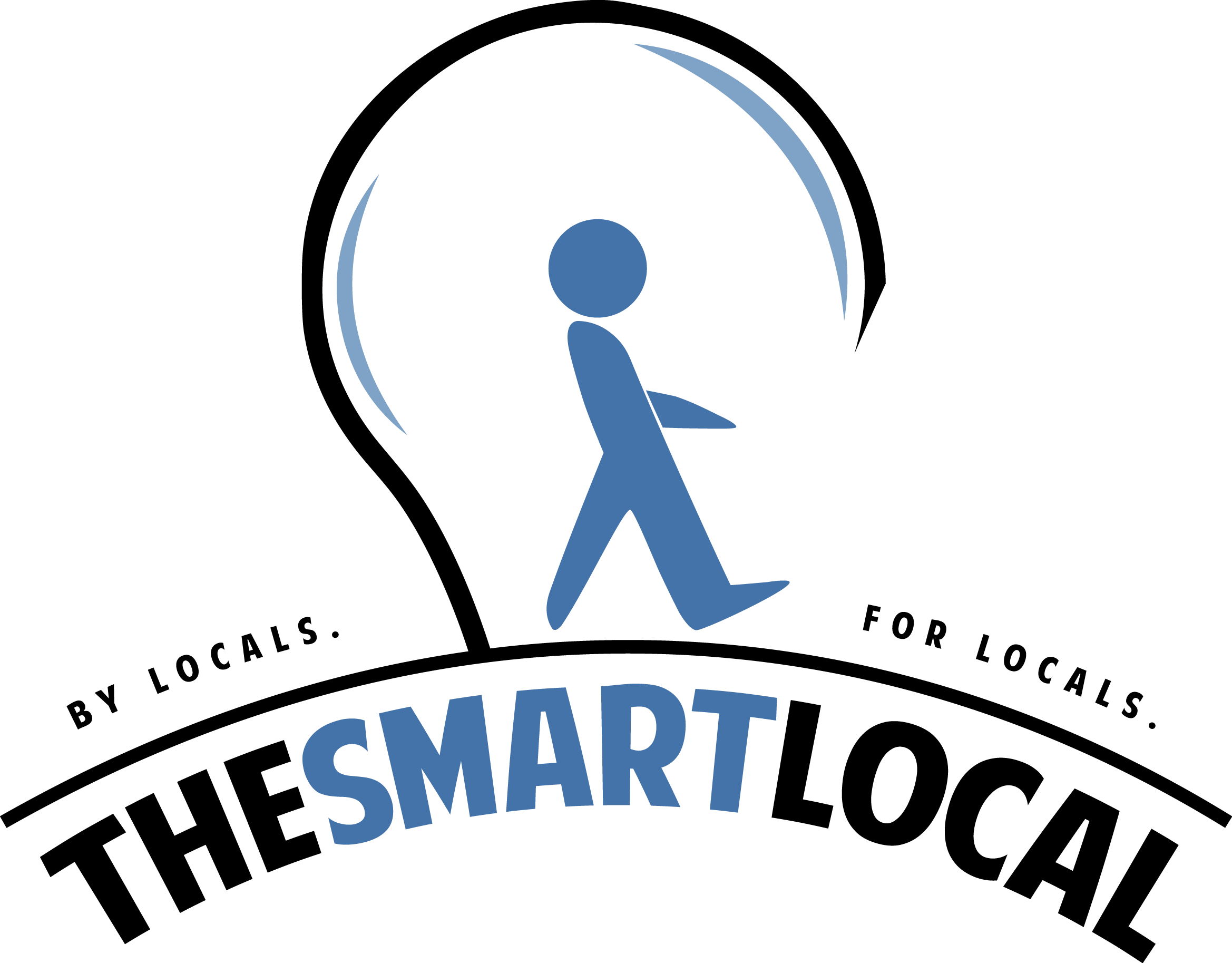 Drop us your email so you won't miss the latest news.