Parks & gardens in Singapore
---
Who says you need to leave Singapore to take scenic photos with what looks like a wild Amazon forest, a Japanese bamboo garden, and an Aussie quarry?
We'll let you in on a secret: there's actually a multitude of parks and gardens with overseas vibes within our concrete jungle that will make you feel as if you're on a vacay. In fact, their unique features, natural beauty, and proximity to an MRT station will make you wonder why you ever sat for hours on a flight.
---
1. Clementi Forest
---
Before being named Clementi Forest, this sprawling 85-hectare green space between Bukit Timah and Holland Village was flying low under the radar and home to an abundance of wildlife.
Since then, thanks to the Internet, the sleepy forest has become a public hiking trail. However, due to its lack of signage, unpaved paths, and steep muddy routes, it's unlikely that you'll encounter swarms of hiking enthusiasts.
Certain parts of the forest have remained untouched and offer a priceless backdrop to your IG photos that will make them look like they're straight outta the Amazon forest. 
Things to look out for include the Old Jurong Railway, giant ants, and monkeys.
Nearest MRT: King Albert Park
---
2. Bukit Batok Town Park
---
Located in the far West, Bukit Batok Town Park went from being an industrial patch of granite mining in the 90s to a tranquil park where joggers and dog walkers frequent.
The quarry is nicknamed Little Guilin due to its resemblance to the town Guilin in China.
Image credit: @lindasklee
Although humble in size, the quarry has the look and feel of Guilin in China, complete with a large pond, towering cliffs, and tree-lined paths.
If you're here to squeeze in a workout, make your way around and continue down Hillview Park Connector towards Bukit Batok Nature Park. Those who are only here for the 'Gram, however, can park yourself in front of any unique rock formations and snap away.
Nearest MRT: Bukit Gombak MRT
---
3. Thomson Nature Park
---
Once a bustling village where the Hainanese immigrants lived, Thomson Nature Park now boasts 50 hectares of public green space, a series of 5 hiking trails, and an array of rare animals such as Pangolins.
Meander down the Ruins & Figs Trail (1.5km) and hit up the village's ruins for a dose of history and excitement. The structures of an old toilet and kitchen from the 1960s are still standing strong till today and make great photo ops.
The rest of the walking trails will lead you to lush greenery, old rambutan plantations, and a whole lot of wild creatures like Langurs – also known as the banded leaf monkeys.
Nearest MRT: Lentor MRT
---
4. Bambusetum
---
No, that's not the iconic Arashiyama Bamboo Forest in Japan you're looking at. This is called Bambusetum and it's located right inside Botanic Gardens.
Despite being relatively new, this unique park has been attracting flocks of visitors. 
Go ahead and take that IG-worthy photo under the bamboo grove. Then, explore other attractions in the surrounding area such as the SPH Walk Of Giants – where massive trees live.
Nearest MRT: Botanic Gardens MRT
---
5. Dairy Farm Quarry
---
Dairy Farm Quarry has served Singapore in one form or another, with the previous one being a granite mining location. Today, it's a peaceful field that resembles those in New Zealand, where bikers and hikers come around often.

Image credit: @otaka_kn
To locate Dairy Farm Quarry, simply follow the flat Wallace Trail (2.2km) which will lead you to an expansive green field surrounded by giant rocky cliffs. Here, you'll most likely find people having picnics, playing soccer, and posing for photos.
Image credit: @carolinefx
The thrilling climb up the gnarly boulder is no doubt visitors' favourite pastime. If you'd like to flex your rock climbing skills, right this way.
Nearest MRT: Hillview MRT
---
6. Sang Nila Utama Garden
---
Talk about gardens in Singapore and big names like Botanic Gardens get thrown around. But just a few MRT stops away is Fort Canning Park, home to a little gem called Sang Nila Utama.
Image credit: @prof_francesco
Named after the prince that founded Singapore in the 1200s, the garden was built in the 2010s to tell stories of our country's past. Statues of wild animals that used to occupy the area, brick structures, water fountains, and ponds filled with lily pads line the space.
As you stroll along, keep an eye out for the split gates that can easily be mistaken for the Gates Of Heaven in Bali.
Despite being centrally located, Sang Nila Utama Garden still feels incredibly remote and is hardly ever packed with crowds.
Nearest MRT: Fort Canning MRT
---
7. Seng Chew Quarry
---
Say what you want about the West Coast, but the truth is, it packs the same breathtaking landscapes as the rest of Singapore – minus the masses.
Another good case in point is Seng Chew Quarry. Located near Bukit Gombak MRT, this relatively underexplored territory used to be a granite quarry. These days, it's the land of limestone cliffs, vast green fields, and thick forests.
Spot a massive fallen log on the way to the quarry.
Image credit: @yvonne_soh
Brave a rugged hike along unpaved paths to find a fallen log and a longkang, before reaching the peak. And take photos on the way. The jungle seems to stretch beyond the horizon and offers up endless opportunities to take fake vacay pics like you're at a national forest in the US.
Nearest MRT: Bukit Gombak MRT
---
8. Tampines Eco-Green
---
A huge swath of Tampines seems to be dedicated to HDB blocks, shopping malls, and kids' playgrounds. At least that was what we thought until we unearthed a winding stretch of greenery called Tampines Eco-Green.
Sandwiched between the freeway and Sun Plaza Park, this hidden green space has an Aussie countryside vibe to it and is home to 3 different walking trails. Among which, the longest Diversity Trail (1.2km) covers towering trees, shimmering lakes, and various birds' nesting sites.
Image credit: @ck.sg_brompton
Here, expect to find unique amenities such as bathrooms and shelters made of recycled materials. If you haven't seen an eco-toilet that uses wood shavings and bacteria to flush down your brown, now is your chance.
Nearest MRT: Tampines MRT
---
Explore parks & gardens in Singapore with Geneco
---
Singapore's Gardens By The Bay might get all the glory and the footage in Crazy Rich Asians. But there's a plethora of other scenic parks and gardens that are equally charming and otherworldly.
To see what we're talking about, strap on your shoes and get ready to trek these less-traveled trails. Find far-flung old-growth forests, untouched fields, remote parks, and score cold hard cash prizes – courtesy of Singapore's No.1 residential electricity retailer Geneco.
From now till 31st July, to celebrate Singapore's 57th birthday, Geneco will be giving out a whole lot of cash and freebies for those who win its #GreenDiscoverSG contest. Here's what you need to do to be in the running:
Take photos at a unique park or garden in Singapore.

Post your photos on either Facebook or Instagram with the tag

@genecosg

and hashtag #GreenDiscoverSG.

Alternatively, submit your photos on

www.greendiscover.sg
Between 1st and 30th August, you can vote for your fave photos out of the 20 shortlisted ones on Geneco's website. At the end of the voting period, 3 winners with the most votes will walk away with cash of up to $1,500, as well as free customised green electricity for 1 year with Power Eco Add-on (worth $1,250).
As for the voters, 5 peeps will be able to nab a $100 eCapitaVoucher each.
But if you don't end up with a prize, you'll still be able to break a sweat while admiring some of the most gorgeous vistas on the island. Take a break from your phone screen and get going.
Also check out:
---
This post was brought to you by Geneco.
Cover image adapted from @carolinefx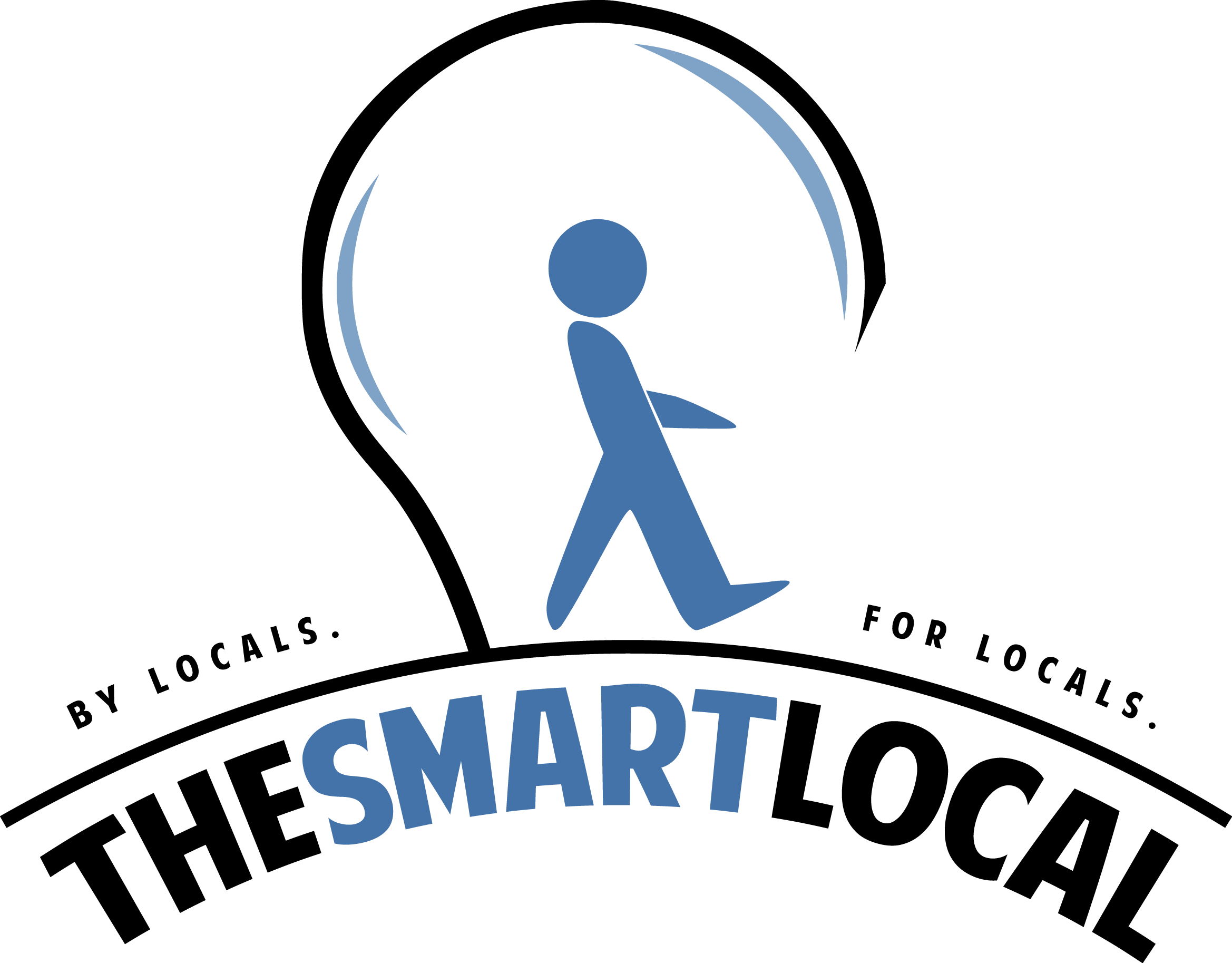 Drop us your email so you won't miss the latest news.