Telegram hacks to use in 2023
---
Unless you're a boomer, you're probably familiar with Telegram. Thanks to its adorable sticker packs and user-friendly features, it's undoubtedly become one of the most popular messaging apps amongst Gen-Zs and millennials in Singapore.
Those who use it on the daily would know how to work its basic features, such as deleting messages, downloading sticker packs, or sending GIFs. But if you're looking to up your Tele game with folders, silent messages, locked chats and more, here are the best Telegram hacks to try out.
While you're at it, follow these useful Telegram channels.
---
1. Add animated hearts & confetti to your video messages
---
The video message function was designed for Gen Z-ers and millennials in mind. Think of it as Snapchat but in a cute bubble you can send to your friends without having to leave the app. Now, you can even add animated filters like hearts, confetti, and rain clouds just by holding up various hand signs.
Step 1: Click on the video message button and slide your finger up – this will allow you to record with both hands free.
Step 2: Hold up a hand sign and wait for your camera to detect it.
Step 3: Press the "stop" button to stop recording, then the "arrow" button to send the video message.

Image adapted from: Raewyn Koh
Follow these hand signs to get various effects:
Hearts:

Use 2 hands to make a heart shape. 🫶

Laser beams:

Make the rock on sign with both hands. 🤘🤘

Thumbs Up/Down:

Use 1 hand to do a thumbs up or thumbs down sign. 👍👎

Fireworks:

Show thumbs up on both hands. 👍👍

Rain clouds:

Show thumbs down on both hands. 👎👎

Balloons:

Use 1 hand to show a peace sign. ✌️

Confetti:

Show the peace sign on both hands. ✌️✌️
Unfortunately, this hack is only available on Apple iOS 17 for now. Hopefully we'll see it on Android soon enough so everyone can send a little cheer to their friends.
---
2. Separate your work & personal chats with folders
---
Since Telegram's become such a mainstream form of communication, you might find yourself juggling both work and personal chats on the app. If you want to better separate your personal and professional life, or simply declutter your app, you'll find Telegram's folder function useful. 
You'll be able to name your folders whatever you want, so get creative with it. Besides a work and personal folder, other ideas include an "unread" folder for old and spammy group chats, a "close friends" folder for your besties, and a "channels" folder to dump all your subscribed channels into. 
Here's how to create folders: 

Image adapted from: Brendan Yee
Step 1: Go to settings > chat folders > create new folder
Step 2: Apple users can also directly edit folders by tapping and holding the chat icon at the bottom of the screen
Here's an additional work-related hack: If you need to be sending uncompressed pictures or videos in its original file size, tap on the three dots while selecting attachments, and choose 'Send as File'.
---
3. Schedule messages ahead of time
---
If you've got a friend's birthday coming up and you want to be the first to wish them, this hack will ensure your message reaches them on the dot at midnight.

Image adapted from: Gwyn Lim
Instead of setting an alarm to remind yourself to send a message, simply draft it ahead of time and schedule a timing for it to be sent. This is also super helpful if you need to send out messages at odd hours to someone in a different time zone. 
Step 1: Draft your message
Step 2: Click and hold the send button
Step 3: Select "schedule message" and select a date and time
After you have scheduled a message, there will be an additional icon on your conversation where you can access the to-be sent message. If you wish to add more scheduled messages, simply pressing and holding this icon will pull them up.
Pro-Tip: You can even customise your phone's appearance to follow day and night to remind yourself of a loved one in a different time zone. Under Appearance, you can toggle autonight mode on, and set the time zone and colour themes you wish to follow.
---
4. Set easy reminders in "saved messages"
---
The "saved messages" folder is actually really useful. Most of us already use it as a dumping ground to send ourselves pictures, messages, or files for personal safekeeping like a cloud storage on Telegram's servers. However, what we aren't aware of is that we can even use it as a little alarm of sorts. Here's how to do so: 

Image adapted from: Gwyn Lim
Step 1: Draft your reminder
Step 2: Tap and hold the send button
Step 3: Select "set reminder", and choose your date and time.
---
5. Send silent messages so you won't disturb your friend
---
Receiving tons of message notifs can be really annoying, especially when you're busy studying or working. If you've got a stressed-out pal you don't want to alarm with too many message alerts, you can still send them messages to your friend without all the disturbance. 
All you'll have to do is utilise the silent messages function – your message will send out normally and in real time, but it won't reach them with buzzing or notification sounds. Here's how to send silent messages: 

Image adapted from: Gwyn Lim
Step 1: Draft your message
Step 2: Tap and hold the send button
Step 3: Select "send without sound"
Alternatively, you can also set custom notification sounds for different people so that they don't manage to bother you.
---
6. Send embarrassing pics in self-destruct mode
---
Disappearing pics are a familiar function to Snapchat users, but we bet you didn't know you could send them on Telegram too. If you're the type to send unglam selfies to your friends just for the LOLs, this feature is going to be a game-changer for you.
If you've got pictures you want to share, but don't want your friends to save in their phones, self-destruct mode will ensure your messages get sent and deleted as you please. Telegram even sends out a notification if a screenshot is taken, so you won't need to worry about snitches. Here's how to send a self-destructing picture: 

Image adapted from: Gwyn Lim
Step 1: Take a photo to send
Step 2: Tap and hold the send button
Step 3: Select "send with timer", and choose a duration
---
7. Stop getting added into spam chat groups
---
Lately, it seems like spam chats are becoming more and more prevalent. This Telegram plague has caught up to the best of us – we open the app and see that we've randomly been added to a 50-person chat group with a shady group name. 
It's annoying to have to keep exiting and deleting these groups, but there's a way to stop being added into another one again, and keeping only the normal chats in your account. Here's how: 

Image adapted from: Gwyn Lim
Step 1: Go to settings > Privacy & Security > Groups
Step 2: Under "who can add me", select "my contacts"
---
8. Never be caught with paiseh messages again
---
 This hack is even more powerful than Gmail's "undo send" that lets you retract emails 30 seconds after you've pressed send with the slip of a hand. On Telegram, you can unsend messages regardless of how long ago they were sent.
Trust me, you're not the only one who's had a mini cardiac arrest after accidentally sending your mum an inappropriate message. As long as the other party hasn't read the sender's message, you're not quite dead yet.

Image adapted from: Gwyn Lim
Step 1: Tap and hold the message, and select 'delete for me and ____'
Step 2: Your message will be deleted from both yours and their chat.
---
9. Hide your 'last seen' status from selected contacts
---
When the "last seen" function was first created, I remember my friends being equal parts elated and agonized. On one hand, you could finally see when a friend was last online, and find out if he was just asleep, or simply ignoring you. On the other hand, other people could do the same to you. 
Telegram has finally done it. No more switching apps to pretend you haven't read the message yet. The best part about this function is that it does not disable your 'last seen' entirely, but only for the contacts you select.
Step 1: Go to Settings > Privacy & Security
Step 2: Click 'Last Seen' and select an option under 'Who Can See My Timestamp'
Step 3: To disable last seen from specific contacts, click 'Never Share With' and select contacts
Now, you can tell your friend/teacher/boss that you completely missed the message, and they'd never find out.
---
10. Set a Telegram passcode to keep kaypoh people away
---
Remember those spot checks you used to get from your mum when you were 15? Yeah, if this function had existed then, you probably wouldn't have been grounded so often. 
Telegram's passcode function assures chat security and privacy, preventing kaypoh friends (and mums) from scrolling through your chats. In order to lock your chats, set an app passcode following these steps:
Step 1: Go to Settings > Privacy and Security > Passcode Lock > Turn Passcode On
Step 2: Apple users have the option of Touch ID
---
11. Watch YouTube/Vimeo videos & chat at the same time
---
We're all guilty of telling our friends who excitedly send us video links, "Yeah I'll watch it later", and never actually getting around to watching it. The app-toggling frustration is real, especially if you have an affinity for multi-tasking. Telegram allows you to watch videos and chat at the same time, so you don't have to stop what you're doing just to watch a potentially lame video. 
Here's how you do it:
Step 1: Click on the thumbnail of the video link
Step 2: Select the 'fullscreen' icon to watch in fullscreen within the app itself
Step 3: If you want to chat at the same time, click the 'picture-in-picture' icon
Pro tip: You can even search for Youtube videos and GIFs to reply your friend while on Telegram itself! Type @gif or @youtube to do a quick GIF and Youtube search on Telegram itself, and choose the most suitable result to reply your friend with.
---
12. Edit your "I don't give a duck" sass after accidentally sending it
---
If you claim to never have typed "I don't give a duck" in a flurry of furious text messages, and subsequently feel like a complete idiot, you are clearly lying. 
This function not only prevents you from coming across as a total dingbat, but also saves you the trouble of sending another message (with an asterisk) correcting yourself, which really just makes the whole situation even funnier.
Step 1: Simply tap and hold your wrongly spelled message and select 'edit', and correct it after it's sent.
Being able to edit your sent messages, if you are not able to delete them, can be a saviour if you have sent a message to the wrong chat.
Unfortunately, you can't edit videos if you've sent them out, so you would have to use the delete function for that.
---
13. Create supergroups of up to 200,000 members
---

Image credit: Gwyn Lim
We used to think a group limit of 100 was a lot. Well, Telegram's group capacity has now expanded to 200,000 people. Don't feel sad though, nobody really expects you to have 200,000 friends to make a group with.
This function is more useful for corporate use, for instance, to create a group for the entire office. Unless you're just really really popular then well, good for you.
Step 1: Click new message icon
Step 2: Select 'New Group'
Step 3: Add up to 200,000 contacts to create a supergroup
After you've created your group, you can also consider the 'Slow mode' function to prevent multiple messages by members from spamming your app.
Also, only the supergroup status allows users to access polls and quiz mode to well, create polls and quizzes.
---
14. Add people to groups via group links
---
Let's say you're hosting a party for your work mates, open to whoever can make it. Ditch the burden of waiting for an RSVP and just send out a group link for whoever that wants to join. Then they can't say bojio and blame you for forgetting to add them in. Telegram allows you to add people to a group just by a click – so it's their problem to add themselves, no longer yours!

Image credit: Telegram

Image credit: Telegram
You can also send the invite link to those using WhatsApp and they will be directed to the Telegram app automatically if they have it installed. It's time to revolutionise Telegram, folks.
---
15. Pin outing details in group chats for blur sotong friends
---

You can pin messages at the top of your group chat.
Image credit: Gwyn Lim
When it comes to group outings, there's usually one sotong who's blur about the details of the meetup. But never again will this person get lost in the flood of messages when details can be pinned on Telegram.
In addition, if there's an address you're getting to, don't have to scroll all the way up once you get into the cab.
If you're that irritating 256-unread-chats friend who 'single-ticks' literally every message and later forgets to reply, you can also pin up chats by swiping left and selecting 'Pin'.
---
16. Join a channel to get your daily dose of whatever
---
Just like Twitter, on Telegram, you can join channels to get daily updates/messages about almost anything and everything.
A channel is like a community of people sharing the same interests, except, you cannot chat with one another via the channel, only read the incoming feed. Whether it's daily bible verses, food guides, motivational quotes, or even the latest sticker packs, keep yourself updated by joining a channel.
Step 1: To join a channel, simply type in @tchannelsbot into the search bar. This robot will help you discover the best channels available on Telegram.
Step 2: You can even create a new channel by selecting the 'New Message' icon, and clicking 'New Channel.
---
17. Edit your photos Snapchat-style before sending them
---
Snapchat's innovative photo editing function has now been adopted by Telegram, where you can add stickers to your photos before sending them, all within the app. Besides stickers, there are also masks with which you can play around with, that detect your facial features on the photo. Simply follow these steps:
Step 1: Attach/take a photo in the Telegram app
Step 2: Click the sticker icon
Step 3: Select preferred mask and it will detect the facial features and auto-align it
In the recent version of Telegram, you can even set stickers to be your default reaction choices when reacting to a message.
---
18. Create unglam GIFs of your friends to annoy them
---

Some feelings are best conveyed through a GIF.
Image credit: Giphy
A sticker says a thousand words, but a GIF says a million. Animate your conversations even more by creating your own GIFs while chatting. If you ever get bored of the same old emojis and animated stickers, you know what to do.
Step 1: Take a video using the Telegram app
Step 2: Click the mute button
Step 3: Video will be sent as auto-looped GIF
Unfortunately, GIFs created this way don't seem like they're able to be saved as a .GIF, but as a silent video instead. So if you ever want to post the GIF elsewhere, sadly, you will not be able to as it is out of Telegram and will be saved as a video instead of a GIF.
Pro tip: Use timestamp for videos to remember where to cut the video into a GIF. Simply add a timestamp, eg. 0:04 to your video caption at the 'Send Video' screen, or in a reply to it, and a link to that moment of the video is created.
With the latest version of Telegram, you can even use a GIF as your profile photo or video!
---
19. Play Cards Against Humanity or Werewolf with friends
---
Those of us who lack proper hand-eye coordination for action games like Super Mario Run, will take to Telegram's bot-controlled gaming platform. Whether you're feeling lonely or simply enjoy gaming, Telegram will keep you company with a variety of games you can pick from, the most popular ones being:

Image adapted from: Gwyn Lim
Emoji games – send the basketball, soccer, darts, dice or slot machine emojis to test your luck

Quizarium

Unobot

Cards Against Humanity

Poker

Blackjack

Hang-Man

Sudoku

Werewolf
Step 1: Type [name of game] in the search bar
Step 2: Send the message /start to the bot
Step 3: Add the bot into a Telegram group with your friends
Step 4: Follow instructions given by the bot, on how to proceed with game
You can also find other Telegram games at Bots For Telegram.
---
20. Start a secret chat for next level privacy
---
No matter how close you think you are, bitching about your boss to a colleague is never a foolproof idea, as you never know when they might just screenshot your conversation for use against you in order to score some brownie points. 
With Telegram's secret chat feature which allows you to place a self-destruct timer of your preferred time period, you can send anything without worrying about it being used against you. If the other party screenshots your conversation, you will get a notification. Beware, however, of what you send, as they can always use another camera to capture your conversation. 
Follow these steps:
Step 1: Click new message icon at top right hand corner
Step 2: Select 'New Secret Chat'
Step 3: Choose contact
Step 4: Click the timer icon on the message input bar
Step 5: Choose how long you want your 'Self Destruct Timer' to last for
This feature of Telegram is end-to-end encrypted, meaning your conversations aren't even stored on Telegram's servers or accessible by staff or third parties. Talk about secure!
---
21. Create a custom sticker pack to troll your friends
---
Sometimes our feelings are best conveyed in sticker-speak. Whether its "BB hungry BB need food" or "BB want but BB never tell"  – the best stickers are those you can make on your own.
Step 1: Type @stickers in the search bar
Step 2: Send the message /newpack to the bot
Step 3: Send a message of what you want the sticker pack to be named
Step 4: Upload the image you want to convert into a sticker
Step 5: The image file should be in PNG format with a transparent layer and must fit into a 512×512 square (one of the sides must be 512px and the other 512px or less).
Before sending stickers to the bot though, you have to make sure your pictures are correctly configured. Here's how:
Send the photo to yourself via Telegram, so you can access it from Telegram Desktop.

Save image and open in Preview, for Mac users, or any other photo editing app.

Using the markup tool, pick the smart lasso option and trace the photo accordingly and crop.

Go to www.garyshood.com to resize and convert image to 512×512 in PNG format.

Send to the @stickers bot as a file NOT a photo.
Here's a tip: It's a lot easier to create a sticker pack on Telegram Desktop because of the photo specifications and uploading process. We've had a lot of fun using our own TSL food stickers on the company chat!
---
22. Chat with Emma Stone
---
If you're ever caught in an emergency situation and don't have someone's number, just chill. Telegram uses both username and mobile number for chats, which means that you can chat with someone even if you don't have their number. All you need is their username.
Go onto the search bar and type in their username to strike up a conversation. Yes, this also means you can directly message celebrities – or their bots – who have Telegram; whether they reply or not is an entirely separate matter. So, knowing their specific Telegram handles can come in handy!
---
23. Find People Nearby
---
Telegram now has a function under 'Contacts' that allows you to find people nearby, which involves sharing your live location to do so. While this can be a way to make friends, do ensure your own safety is a priority so that you don't meet undesirable people or weirdos instead.
---
Cool Telegram hacks you never knew about
---
Try out these Telegram hacks and never be (virtually) inefficient again. In other words, don't be a noob. If you can't get your life together, at least try to sort your virtual one out. So next time you see your friends unnecessarily toggling between apps to watch videos or sending the same few emojis on WhatsApp, you know what to do. 
Check out more hacks: 
---
Cover image adapted from: Gwyn Lim
Article originally written by Sneha Sudha Sanjay on 3rd February 2017. Last updated by Raewyn Koh on 13th October 2023.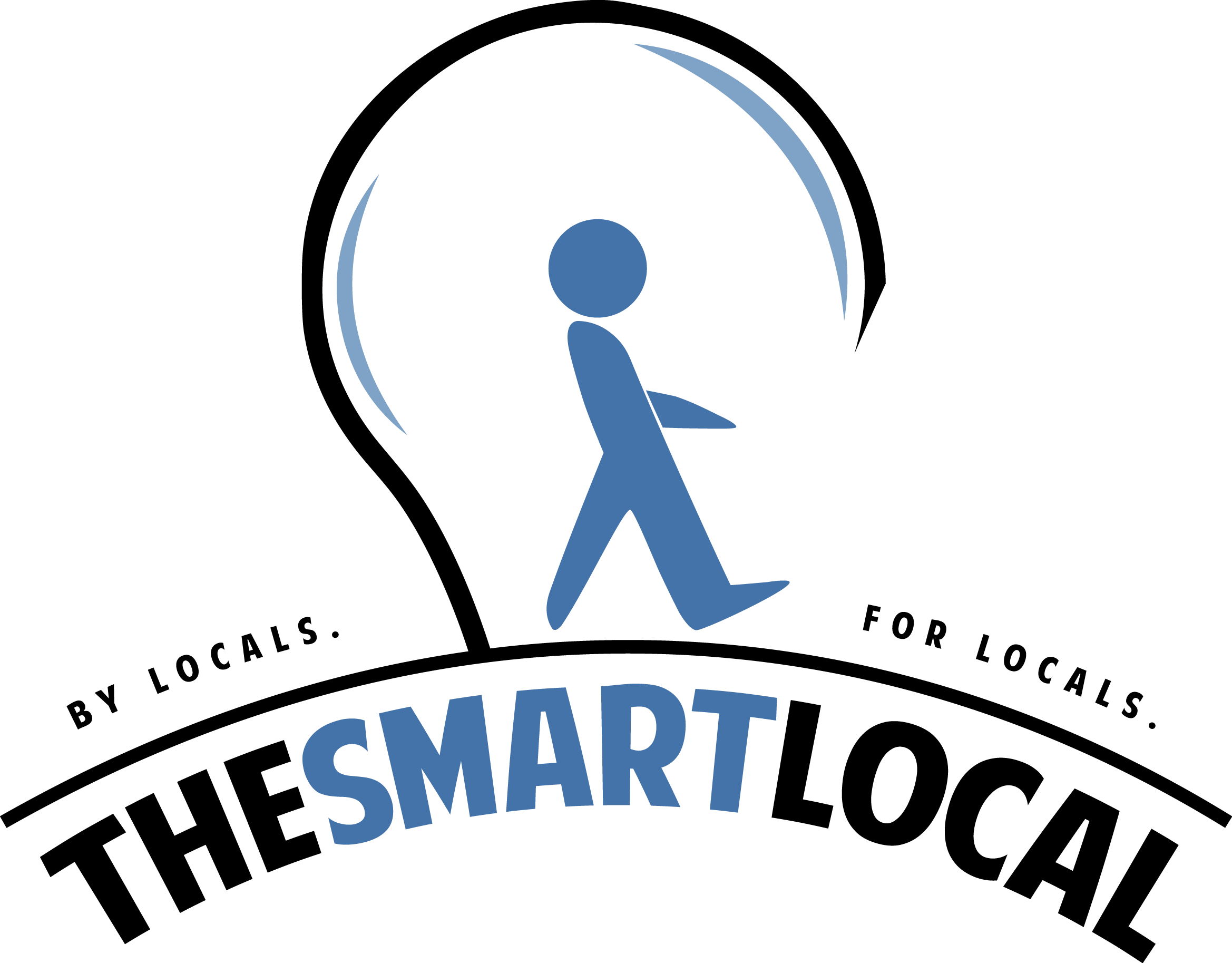 Drop us your email so you won't miss the latest news.