TikTok skincare hacks

---
When it comes to #skincarehacks, TikTok is hands down a treasure trove of tips and tricks. Looking for advice on treating sunburn? Easy. Want to learn some pimple popping techniques? Done. In fact, over 200 million people have searched for skincare routine tips and at-home treatments on this social media platform.
But for all the genius hacks it provides, like icing your face with a frozen cucumber, TikTok is also home to some questionable skincare advice. Below, we asked a dermatologist to unpack 7 viral TikTok skincare hacks and explain why they may or may not work.
---
1. Moisturise with an overnight petroleum jelly mask
---
If you've been plagued with dry skin, then a quick search on the app might lead you to slugging AKA coating your face with petroleum jelly before bedtime. In a nutshell, this hack aims to lock in moisture throughout the night to give you glowing skin.
The downside of this hydrating hack is you'll go to bed with a slimy face. Unlike regular moisturiser, the petroleum-based formula doesn't absorb into your skin. Instead, it sits on the skin surface, creating a barrier and preventing your skin from drying out.
What a dermatologist thinks: Dr Evelyn Tay from Dermatology and Surgery Clinic suggests that folks with acne-prone or oily skin should slug with caution – especially if they live in hot and humid places like Singapore. That's because petroleum jelly is an occlusive moisturiser that can irritate hair follicles. 
Due to its thickness, the formula can prevent your skin from "breathing" and trigger an acne outbreak.
---
2. Exfoliate skin with coffee granules
---
Coffee-based products are no strangers in the skincare scene and for good reasons. They smell heavenly and contain caffeine, which is known as an anti-inflammatory ingredient that can brighten and smoothen skin. However, these caffeinated cosmetics don't come cheap.
To trim down on cost and put their DIY skills to use, TikTokers have been exfoliating their faces with ground coffee straight out of the bag. After all, it also contains caffeine and can slough off dead skin cells. Or so they thought.
What a dermatologist thinks: Coffee has a myriad of benefits like boosting blood circulation and reducing UV-induced skin damage. However, a scrub made of coffee granules can be too harsh on the face. If you have sensitive skin or suffer from eczema and rosacea, try to steer clear of exfoliation which can aggravate the problems.
That said, you can still rub your morning brew on other parts of your body to smoothen them up, such as elbows and feet.
---
3. Reduce puffiness with a frozen cucumber
---
Slapping slices of cucumber on your eyes is a century-old technique to brighten eyebags and reduce puffiness. Lately, thanks to TikTok beauty gurus who ice their faces with a frozen cucumber religiously, our fave green vegetable is stepping back into the limelight.
Similar to using a jade roller or even an ice cube, a quick 30-minutes of working a frozen cucumber across your face promises to depuff skin, flatten under-eye circles and even reduce redness. Furthermore, cucumbers have high water content and can act as an effective moisturiser.
What a dermatologist thinks: According to Dr Tay, frozen cucumber causes the blood vessels to contract due to cold stimuli and makes you appear less puffy. Together with its vitamin C and lactic acid content, cucumbers can be a useful remedy to reduce redness in acne flare-ups, calm skin that's swelling from eczema, and relieve itches. 
---
4. Remove dead skin cells by shaving facial hair
---
Dermaplaning is a skincare treatment where a dermatologist gently exfoliates your face with a scalpel to remove dead skin cells and reveal brighter skin. But if you can't justify spending over $200 on a hair removal treatment, you can still shave your face at home using a tinker blade to eliminate annoying peach fuzz.
As straightforward as it might sound, face shaving requires a bit of know-how. You'll need to cleanse your face thoroughly, apply shaving cream, shave in short and light strokes to avoid getting ingrown hair. You then moisturise afterwards. Don't forget to use a new blade because used ones can cause an infection.
What a dermatologist thinks: Shaving your face using a tinkle blade is generally safe if you use the right technique and don't have sensitive skin. But keep in mind that, unlike dermaplaning which removes facial fuzz and the top layer of your skin, shaving your face at home can only remove the facial hair. That's why the result might not be extra smooth skin.
Dr Tay also warns those with conditions such as acne, rosacea and plane warts against sliding a sharp blade across their faces, be it a tinkle razor or a dermaplaning session.
---
5. Drink chlorophyll to calm acne
---
We've all been there – suffering from severe acne but will avoid the dermatologist at all cost in the name of DIY skincare regimens. From smearing toothpaste on our zits to patching our whiteheads with potato slices, it's safe to say that we've done it all. That was what we thought before TikTok wowed us with a viral hack to clear acne: by drinking liquid chlorophyll.
For those who don't know, chlorophyll is the substance that gives plants their green pigment. Don't raise an eyebrow yet, though. This green liquid is actually a potent antioxidant, which means it can alleviate stress and reduce inflammation. That's probably why TikTokers have been chugging chlorophyll water concoctions daily.
Ever since making an appearance on TikTok, chlorophyll has reportedly been flying off the shelves in the US. If you'd like to test it yourself, just remember to fill the glass with ice. Chlorophyll water might not be very tastebud-friendly.
What a dermatologist thinks: As absurd as the idea of consuming a product used for plants sounds, chlorophyll is rich in vitamin A, C, E and K and has powerful antioxidant properties. It can also help to protect our cells from sun damage. 
However, Dr Tay says that although drinking chlorophyll water might provide some benefits for mild cases of acne, we need to determine how much chlorophyll is safe to digest and how long we can drink it. As for cystic acne, she'd recommend conventional acne treatments for optimal results and to avoid scarring.
---
6. DIY spot treatment using aspirin paste
---
Following a handful of strange skincare trends that TikTok has blessed us with, another one to make the rounds involves crushing aspirin and mixing it with water to form a paste. TikTokers claim that this mixture can be a powerful spot treatment so we're here to see if it lives up to its reputation.
According to these skincare fanatics, an active ingredient in aspirin is salicylic acid, which is a strong exfoliant and can get rid of the mass of mines on your face overnight. Some beauty geeks have gone as far as making an aspirin mask in hopes of bringing peace to their skin.
What a dermatologist thinks: Turns out, using aspirin paste to treat acne doesn't get a green light from Dr Tay. Aspirin and over-the-counter anti-inflammatory pills contain acetylsalicylic acid, which is different from salicylic acid. 
She also adds that medication that's meant for oral consumption has a different concentration than the ones you put on your face. When you put aspirin that's purchased at the pharmacy on your skin, there's a chance that it might "burn" your skin off.
---
7. Use a raw egg mask to fight blemishes
---
Eggs don't just make a great breakfast. There's also the latest raw egg face mask that's believed to give us clear complexion.
From the short video clip, we can tell that it's a fairly simple procedure. All you need to do is crack an egg, whisk it up and apply it on your face and neck. This raw egg face mask has received rave reviews for being able to hydrate, plump up skin and lighten blemishes.
As you know, eggs are full of nutrients such as lutein and antioxidants. Egg-based face masks are also believed to tighten pores and reduce acne inflammation.
What a dermatologist thinks: Before you rush into the kitchen to whisk up egg masks that can last for days, wait a second. Dr Tay actually doesn't recommend using raw eggs as a face mask because there's a risk of an allergic reaction, infection and irritation.
To brighten blemishes, she suggests that you stick with products from reputable brands that contain ascorbic acid (vitamin C), lactic acid and niacinamide. As for eggs, you should just eat them instead, for a daily dose of protein.
---
An alternative to TikTok skincare hacks
---
We'll admit that we've learned a lot from TikTok. From food recipes and hairstyling tricks to razor burn remedies, this social media app has been a crucial part of our daily lives.
However, when it comes to skincare, as convincing as TikTok influencers' videos might seem, you might want to take their advice with a pinch of salt. It also helps to get sound advice from dermatologists like Dr Tay prior to trying out any viral skincare trends. You know, in case it's a fad that might damage your skin.
Try these hacks, by all means, but if you'd rather play it safe, skip the raw egg and the coffee granules and use dermatologist-approved products like Cetaphil instead.
For those with sensitive skin, opt for a simple routine that includes a gentle cleanser and moisturiser. Cetaphil Gentle Skin Cleanser, for example, is a fragrance-free and non-irritating formula that protects your skin from weakened skin barrier, irritation, roughness, dryness and tightness. 
After cleansing, apply Cetaphil Moisturising Cream that can provide intense hydration for up to 48 hours.
If you suffer from regular eczema flare-ups, eliminate products with alcohols, fragrances and irritants asap. Then, consider using Cetaphil PRO AD Derma range of products. Both the skin restoring wash and moisturiser are enriched with Filaggrin and Ceramide technology, which can help to retain moisture, relieve itchiness and restore the skin barrier.
And to the ones who are battling with breakouts, we feel you. Acne is tricky and one wrong move, be it your diet or picking face habit, can trigger an outbreak. That said, some products can help control your bumpy situation, like the Cetaphil PRO Acne Prone oil control foam wash and oil-free moisturiser. They are gentle on the skin and not pore-clogging.
Should you need an effective acne treatment, the Benzac Spot Treatment Gel 5% can kill 94% of bacteria on the skin in 7 days and shrink your pimples.
Although TikTok has probably introduced you to your favourite dishes, outfits and DIYs, when it comes to treating a skin concern, you definitely don't want to leave the fate of your face in the hands of social media influencers. Instead, try some reliable skincare products. Or better yet, visit a dermatologist to get a diagnosis.
---
This post was brought to you by Cetaphil.
Photography by Brad Lee.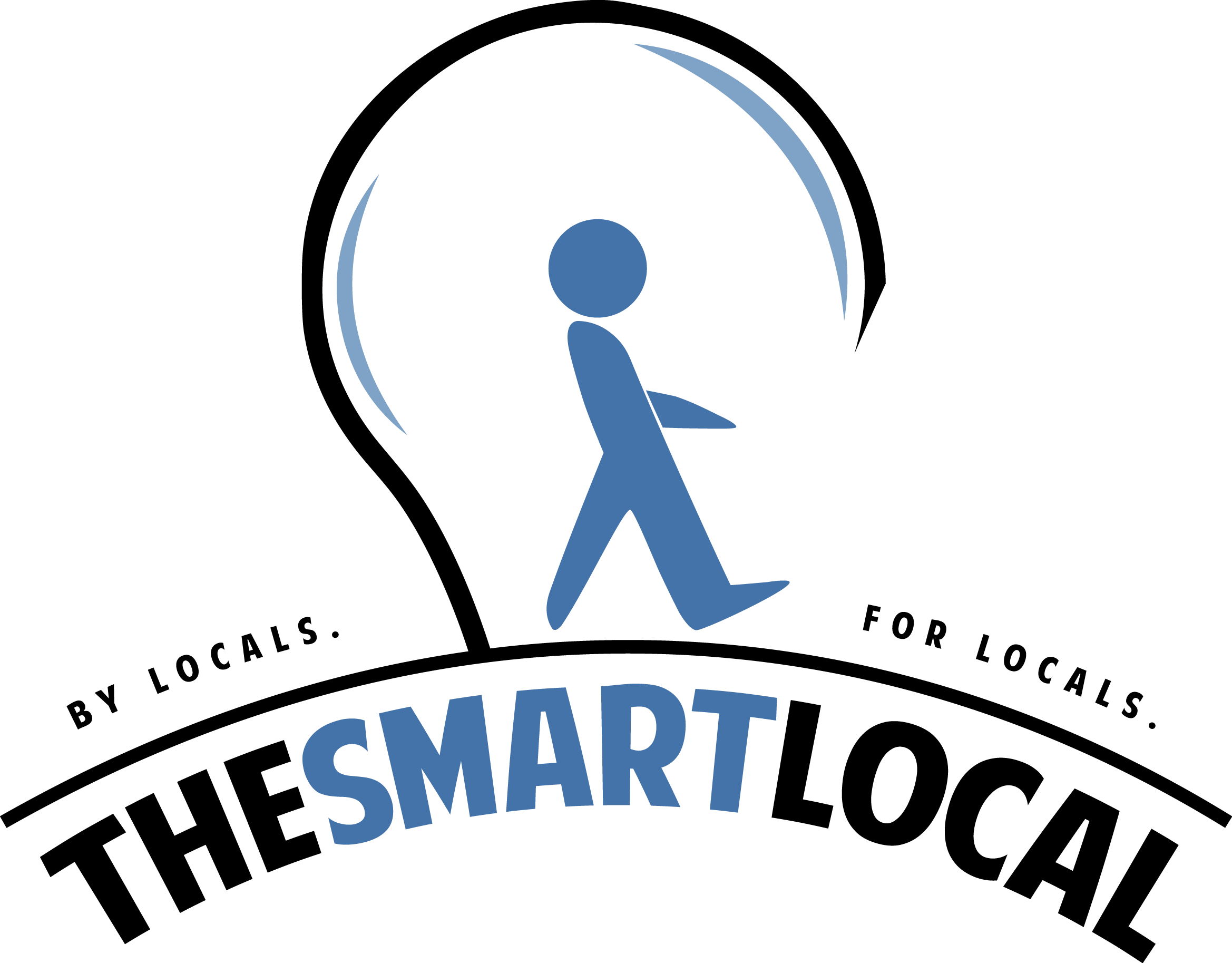 Drop us your email so you won't miss the latest news.