June holiday activities
---
The long-awaited June holidays have arrived, where kids can relish in their break from school. Before you start scrambling to book last-minute plane tickets or registering for extra curricular classes so your kids don't end up nua-ing the whole month, we've rounded up a few June holiday activities for you and the fam to check out. 
From visiting a Peranakan museum and Singapore's oldest fire station to learning about wildlife and plants, these activities weave in educational aspects so kids can learn while having fun.
---
1. Have a family-friendly museum hopping adventure
---
Museums may not be the first place you think of when it comes to entertainment for the kids. But with the wide variety of new museums and interactive displays, your kiddos will defo have a change of heart. 

Visits are appointment-based only, and you can choose from the packages offered.
Image credit: @hellozizilovepanda
It's always important for kids to develop cultural acceptance and appreciation, especially in a diverse country like Singapore. Schedule a trip down to the Intan Peranakan Museum where your kids can admire Peranakan treasures like kasut maneks (beaded slippers) lined along shoe shelves and tingkats (multi-layered tin cans) placed along the stairs and hung from the ceiling. 

Check out the permanent exhibition about how Singapore came to be.
Image adapted from: Urban Redevelopment Authority of Singapore, Multimedia People
Continuing along the exploration of our country, head on to the Singapore City Gallery and have the kids play around with the touchscreen walls at How Our City Works to learn and value the ongoings of our energy, transport, waste and water systems. Or, stimulate their imagination and have a go at redesigning Marina Bay at Alternative Realities.

Sneak in cool facts about the pieces you spot with your kids.
Image adapted from: @wongmingming
And no matter what age your kids are at, LEGOs are a sure favourite amongst all. Bring your little aspiring Bob the Builders to the Brickman Wonders Of The World 2022, boasting of over 50 LEGO iconic world landmarks and artworks such as the Taj Mahal and a 5m-tall David of Michelangelo sculpture. Complete the trip and let the kids DIY their own LEGO builds. 
The Intan Peranakan Museum
Admission:
The Intan Tea Experience: $64.20/adult, $32.10/child (aged 12 and under)
The Intan Interactive Family Experience (only available during school holidays): $60/adult, $50/child (aged 12 and under)
The Intan Family Bonding Tile-Painting Virtual Experience (only available during school holidays): $50/pax
Address: 69 Joo Chiat Terrace, Singapore 427231
Opening hours: 7am-10pm, Daily
Telephone: 6440 1148
Singapore City Gallery
Admission: Free
Address: 45 Maxwell Road, The URA Centre, Singapore 069118
Opening hours: Mon-Sat 9am-5pm (Closed on Sundays & PH)
Singapore City Gallery website
Brickman Wonders Of The World
Admission: Free (Ages 2 and below) | $23 (Standard ticket)
Address: 15 Science Centre Road, The Annexe, Science Centre Singapore, Singapore 609081
Date: From now till 3rd July 2022
Brickman Wonders Of The World website
---
2. Explore lesser-known historical sites
---

Let your kids have a feel of what it's like to commandeer a fire engine.
Image credit: @universaljie
Many of us might've unknowingly walked past Singapore's oldest surviving fire station when heading to Fort Canning Park. Also known as the Central Fire Station, this unmissable red-and-white fire station houses the Civil Defence Heritage Gallery where kids can learn about Singapore's Civil Defence Force and the progress it has made, as well as the equipment used by the force. 

Kids can interact with marine life, and join the Malay Kampung Heritage Tour.
Image adapted from: Pesta Ubin, @pesta.ubin
Or, consider taking a mini trip overseas and board a 15-minute boat ride over to Pulau Ubin and join in on the activities hosted at the Pesta Ubin festival. Take part in their interactive booth where they'll be able to touch and feel some of the marine life here. The guides will also drop tons of knowledge about the local biodiversity so the kids can learn as they play. 
Civil Defence Heritage Gallery
Admission: Free
Address: 62 Hill Street, Singapore 179367
Opening hours: Tue-Sun 10am-4pm (Closed on Mondays)
Telephone: 6332 2996
Civil Defence Heritage Gallery website
Pulau Ubin
Pesta Ubin admission: Free
Dates: 4th-25th June 2022
---
3. Get some hands-on learning at nature trails & farms
---

Take the kiddos outdoors to cultivate their appreciation for nature.
Image adapted from: NParks, @sebastienbruggeman
Get up and out and visit the Dairy Farm Nature Park, where the kids can trek the 2.2km Wallace Trail or check out the Wallace Education Centre – an education gallery about our local biogeography and biodiversity. There are interactive exhibits not to be missed, including the Citizen Science Lab where kids can use magnifying glasses for a close-up on nature. 

Image credit: NParks
Kids can also play amongst the greenery and cultivate their green thumbs at the Jacob Ballas Children's Garden. Head over to the Nature Play Pavilion where they can learn about the ecology of plants, or the Kitchen Classroom where kids can pick up culinary skills while learning about the plant ecosystem, and ways plants can be incorporated into our diet. 

Free tours happen every Saturday at 9.30am and 10.30am – drop them a call to book a spot.
Image credit: @bollywoodfarms_sg
And with one of its beliefs being that "it is imperative that people digitally detox to connect with nature", Bollywood Farms is the place to bring kids who are hell-bent on being on the iPad 24/7. Families can go on a guided farm tour to learn about the place's farm-to-table process, and insights on the vegetation at the farm.
Dairy Farm Nature Park
Admission: Free
Address: 100 Dairy Farm Rd, Singapore 679057
Opening hours:
Dairy Farm Nature Park: 7am-7pm, Daily
Wallace Education Centre: Tue-Sun 8.30am-5pm (Closed on Mondays) 
Dairy Farm Nature Park website
Jacob Ballas Children's Garden
Admission: Free
Address: 481 Bukit Timah Road, Singapore 259769
Opening hours: Tue-Sun 8am-7pm (Closed on Mondays)
Jacob Ballas Children's Garden website
Bollywood Farms
Admission: Free
Address: Bollywood Farms, 100 Neo Tiew Road (Kranji), Singapore 719026
Opening hours: Wed-Fri 9am-3pm | Sat-Sun & PH 7am-6pm (Closed on Mondays & Tuesdays)
Email: enquiries@bollywoodfarms.com
Telephone: 6898 5001
---
4. Swap out video games for gamified programmes
---
If planning a day out isn't the most convenient, you can still entice your kiddos to pick up snippets of knowledge at home. There are gamified learning programmes which introduce fun gaming elements and concepts into otherwise mundane activities, like virtual classes. 

The animated visuals will keep your kids entertained, while introducing them to the Chinese language.
Image credit: LingoAce
One example is online Chinese learning platform LingoAce, where your kids can attend several workshop classes this June holidays – including the Gamified Preschool Holiday Programme. It's never too early to spark your little one's interest in Chinese, and kids can expect a ton of interactive games, catchy tunes and picture books weaved in. 
---
Upgrade your June holidays with LingoAce
---

Classes are available from 28th May to 26th June 2022. 
The June holidays don't necessarily have to involve elaborate schedules and extensive plans. And while kids welcome the break from school, parents have the important task of balancing the right amount of downtime while also preventing kids' brains from turning to mush. For those looking for ease and convenience, consider LingoAce's June Holiday Programme.
Besides the Gamified Preschool Holiday Program, they also have a Chinese Bridging Course to prepare those in primary school for the upcoming 2nd semester. Lessons include role-playing oral discussions and Chinese fable storytelling to keep your kids engaged throughout the class. 
And for the older kids, there's the P6 PSLE Booster Programme that will help do the spadework for the approaching PSLE. The programme will cover the key components of the examination, such as comprehension, oral and essay writing. With these activities easily accessible to children, students can return back to school prepared and ready to roll. 
Gamified Preschool Holiday Programme
Rates: From $89.90/4 classes
Suitable for: N1-K2
Chinese Bridging Course
Rates: From $179.76/4 classes
Suitable for: P1-P5
P6 PSLE Booster Programme
Rates: From $179.76/4 classes
Suitable for: P6
---
This post was brought to you by LingoAce.
Cover image adapted from: @bollywoodfarms_sg, @darryl_de_superman, @faizal_mx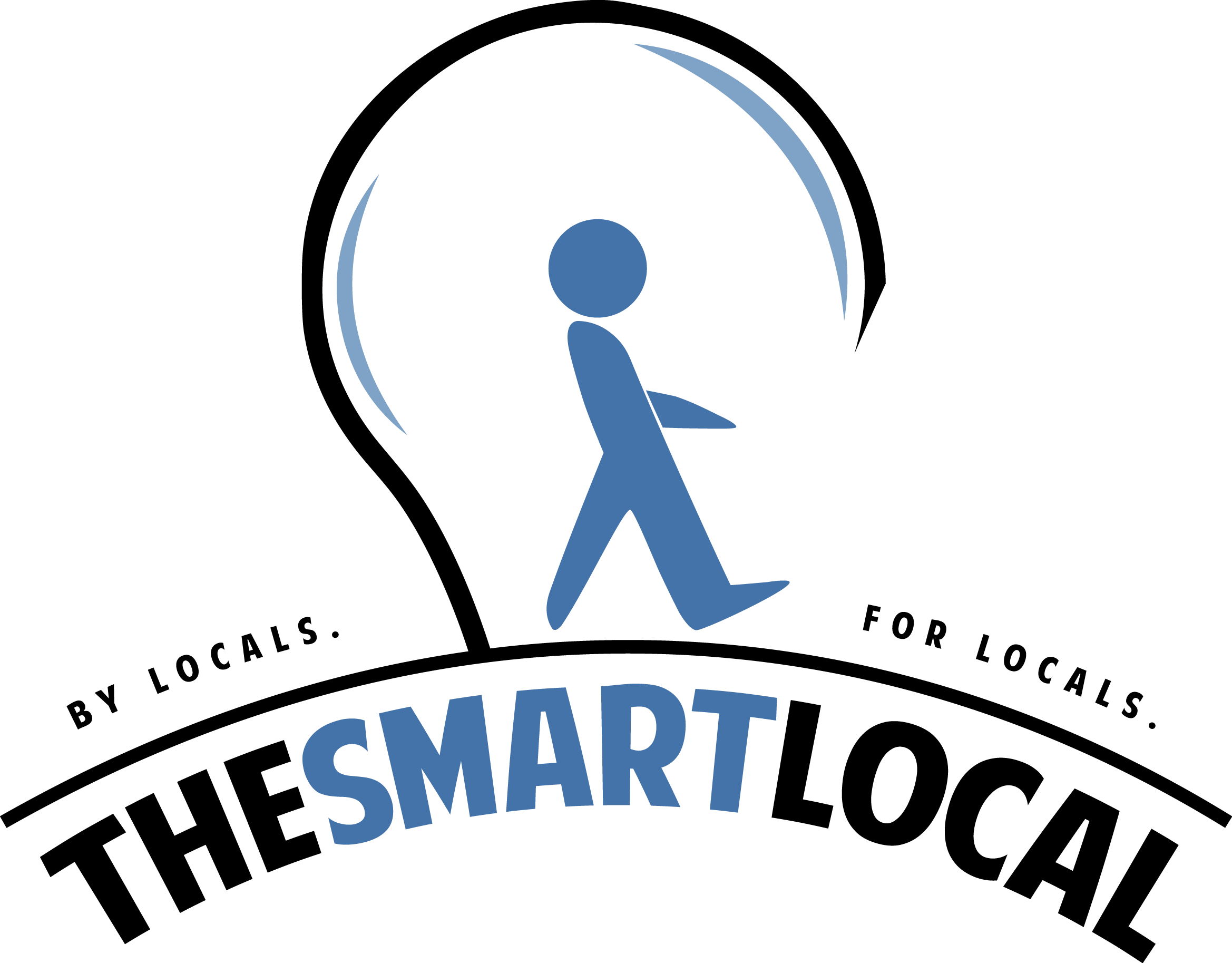 Drop us your email so you won't miss the latest news.