Super Nintendo World guide
---
Hey Alexa, cue the Super Mario Bros. theme song. We're ready for a healthy dose of 8-bit video game nostalgia at Super Nintendo World at Universal Studios Japan. The new attraction is a Super Mario World come to life, complete with rides like Mario Kart IRL. 
From scoring Timed Entry Tickets to where to go for the best photo opps, here's a lowdown on how to make the most of your trip to Super Nintendo World:
---
– Tips & tricks –
---
1. Buy tickets online at least 3 weeks in advance
---
This tip may seem like a no-brainer but it's one we'll insist on reiterating. So here it is: Get your tickets online at least 3 weeks before you plan on dropping by Universal Studios Japan.
For one, it's way more convenient, since you'll get instant confirmation sent directly to your email. This means there's no need to join the snaking queues of people trying to get their admission tickets on the day of your visit.
As for the 3-week buffer, call us kiasu if you must. You'll wish you heeded our advice if you don't want to be caught without entry tickets. During peak periods like summer or during school holidays, tickets can sell out in a snap of the finger. So to avoid disappointment, make sure you book these ahead of time.
Book tickets to Universal Studios Japan.
Price:
Adult (12-64 years old): From ¥8,400, ~S$84.13
Child (4-11 years old): From ¥5,400, ~S$54.08
Senior (65 years old and up): From ¥7,600, ~S$76.16
---
2. Splurge for the Universal Express Pass to beat the queues
---
Buying your tickets in advance doesn't just apply to admission to the theme park, it's necessary if you want to get your hands on the Universal Express Pass too. The pass lets you skip waiting in line for popular rides like Space Fantasy and Hollywood Dream.
It's not a must-buy, but definitely a worthy splurge if you don't want to be stuck shuffling along a meandering line for hours on end for a ride that will be over in a couple of minutes. And we literally mean hours. Queues for The Flying Dinosaur and The Forbidden Journey often have estimated wait times of 2 hours each.

Image credit: Tasha Sun
Again, it's best to secure your Universal Express Pass as early as possible and online if you can. Don't risk trying to get them at the entrance to Universal Studios Japan, as the lines can get long and there are only a small handful of passes available each day.
The passes are available in 4- or 7-ride iterations, and each one allows you to pick a combination of attractions across the park. These usually include the most popular ones that see the longest queues, like The Amazing Adventures Of Spider-Man and Despicable Me: Minion Mayhem.
Not all of the passes include the same rides, so some strategy has to come into play here if there are rides or attractions that are must-visits for you.
Book Universal Express Pass 4 and Universal Express Pass 7.
Price:
Universal Express Pass 4: From ¥6,800, ~S$68.08
Universal Express Pass 7: From ¥10,800, ~S$108.13
---
3. Use Express Passes to gain earlier access to Super Nintendo World
---
If you're planning to visit Super Nintendo World, it's best to pick the Express Passes that include rides to Mario Kart: Koopa's Challenge or Yoshi's Adventure. These passes immediately give you a Timed Entry Ticket, which grants you access to this part of Universal Studios Japan at a dedicated entry time. 
No Express Pass, no problem. You can still get your Timed Entry Tickets at the ticket booths at Central Park. or via the Universal Studios Japan app, although these are on a first-come-first-serve basis.
If you're feeling lucky, you can sign up for a standby ticket instead. Unused or unclaimed Timed Entry Tickets are handed out in a lottery system, so there's no guarantee you might get your entry to Super Nintendo World this way.
Entry times happen every 10 minutes, with each ticket giving you an hour-long interval to enter. Do note that you're only allowed a single entry per day, and you can't re-enter the area once you leave it.
As with everything else here, make haste to get your Timed Entry Ticket, as the earlier timings are the first ones to go. Any ticket for entry past 7pm may not give you enough time to fully enjoy every attraction at Super Nintendo World, since the rides and sale of the Power-Up Bands end in the evening.
---
4. Get the Power-Up Band to make the most of your experience
---
You've probably already seen the Power-Up Bands that interact with various parts of Super Nintendo World all over your socials.

Image credit: @amiibo_hand via Instagram
At ¥3,800 (~S$38.12) a pop, it's understandable if you're hesitant to drop more dough on what seems like a marketing gimmick. Don't get us wrong – Super Nintendo World can still be enjoyed without the Power-Up Band. But you'll be missing out on a number of attractions if you do.
Get your bands from the kiosks around Super Nintendo World. Based on the band you choose, you're sorted into teams like Mario and Luigi. Any activity you partake in will help earn points for your team.

Image credit: @mikiteisama via Instagram
The band will need to be paired with your Universal Studios Japan app to get started. Then get to tapping your band on things like Question Mark Blocks and hidden corners around Super Nintendo World.

Image credit: Universal Studios Japan & Nintendo
You can check back on the app to track your progress through the park. There are digital stamps to collect to mark areas you've visited, as well as coins to earn, which will be counted as points for your team too.

Bowser Jr. Shadow Showdown.
Image credit: Universal Studios Japan & Nintendo
You'll also need the band to collect keys from playing games in order to gain entry to the exclusive Bowser Jr. Shadow Showdown, a video game attraction that requires your whole body to defeat Bowser Jr.
All these activities add up points for your team, and you'll be able to check rankings on the leaderboard on your app. There aren't any prizes for winning, but it's a nifty feature that adds a sense of competition, very much like in Nintendo games.
---
– Rides & highlights –
---
1. Snap panoramic pics of Mushroom Kingdom on Yoshi's Adventure
---
Once you go through the green pipe into Super Nintendo World, it'll feel as though you've literally stepped into Super Mario World. You'll be surrounded by elements of the game such as Question Mark Blocks, Piranha Plants, and even Mushrooms and Power Stars as far as the eye can see.
For the best views of Mushroom Kingdom, get onto Yoshi's Adventure, a family-friendly train ride that's suitable even for young kids. Part of the slow-moving ride overlooks the whole park – a good time to whip out your smartphone to capture panoramic shots of Super Nintendo World.
---
2. Play Mario Kart IRL at Mario Kart: Koopa's Challenge
---

Mario Kart: Koopa's Challenge is right inside Bowser's Castle.
Any video game fan would be familiar with Mario Kart, the go-kart racing game that pits you and your friends against each other to see who's fastest. Well, you can play an augmented reality (AR) version of that at Mario Kart: Koopa's Challenge within Super Nintendo World.

Image credit: Universal Studios Japan & Nintendo
Each person is given an AR band to wear that will allow them to see elements like Bomber Mushrooms and Koopa Troopa Shells to avoid as the ride goes through its course. As you would in any other game of Mario Kart, zoom ahead to collect sabotages to throw other players off in order to win.
---
3. Fuel up with refillable popcorn & Mario-themed food
---
In between saving Princess Peach and exploring Bowser's Castle, you'll want to refuel on delectable bites found all over Super Nintendo World. Full meals, including desserts, are available at Kinopio's Cafe, with each dish themed after lovable characters in Mario's World.

Image credit: Klook
Pro tip: There's an additional Timed Entry Ticket you'll need to collect at the entrance of Kinopio's Cafe in order to dine there during peak hours. We recommend collecting these first, then head off to enjoy the other attractions before coming back to eat.

Yoshi's Lassi and Green Shell Calzone with Yakisoba and Cheese (¥800, ~S$8).
Image credit: @arikon_travel via Instagram
If you aren't looking to fill up, drop by Yoshi's Snack Island for handheld snacks such as Red Shell Calzone with Cheese & Ketchup Spaghetti Filling (¥850, ~S$8.52) and Yoshi's Lassi (¥700, ~S$7.02).

Image credit: @gela1020666 via Instagram
You can also get popcorn from Pit Stop Popcorn for something to snack on as you wait in lines. There are exclusive flavours too, including Caramel Peach and Mushroom Cream that you won't be able to find outside of Super Nintendo World.

The Power Star popcorn bucket lights up with a switch.
Image credit: @mhy_christine via Instagram
These are available in a cup (from ¥500, ~S$5.01), or you can upgrade to a popcorn bucket (from ¥3,900, ~S$39.07) that also doubles as a souvenir.
---
4. Snag Super Mario snacks & merch at Mario Cafe & Store
---
While Super Nintendo World is the de facto place to get your fill of souvenirs, there are Super Mario snacks and merch available in the main Universal Studios Japan area too.
Make your way to the Mario Cafe & Store to grab apparel like Mario and Luigi costumes, as well as souvenirs like pins, bottles, and hoodies emblazoned with Princess Peach's crown, and Mario and Luigi's caps.

Get yourself a Super Mushroom Drink Bottle (¥2,000, ~S$20.02), which you can use to get free refills on soft drinks.
The cafe part of the store opens at 1pm but queues will begin to form way ahead of time. On the menu are Italian sodas (¥600, ~S$6.01) inspired by the characters, as well as pancake sandwiches (¥700, ~S$7.02) in the shape of Mario and Luigi's caps.
The pancake sandwiches are surprisingly good, with each one topped with fresh cream and juicy strawberries or grapes.
---
Bonus: Other attractions at Universal Studios Japan
---
1. Queue twice for the Hollywood Dream to ride in both directions
---
At first glance, the Hollywood Dream seems like any other roller, but this one has a few surprising twists. For one, you get to pick a song of your choice that'll be blasted through the speakers on your seat.

Hollywood Dream.
Image credit: Universal Studios Japan & Universal Studios
If you're up to it, try belting out the lyrics to your chosen song. But be warned, the coaster goes fast, so we won't be surprised if you spend most of the ride screaming instead.

Hollywood Dream – Backdrop.
Image credit: Universal Studios Japan & Universal Studios
Here's the second twist: You can opt to ride the Hollywood Dream backwards as well. Look out for the queue that brings you to the Backdrop. You'll experience the whole ride – climbs, drops, and all – in reverse.
---
2. Tour Hogwarts Castle without queuing for The Forbidden Journey
---
For Potterheads, the Wizarding World Of Harry Potter is a must-visit attraction at Universal Studios Japan. This is where you can visit Hogsmeade Village, and stores like Ollivander's Wand Shop and Honeydukes.

Look out for this entrance to tour the castle.
Topping it all is the Hogwarts Castle, which you can visit without having to queue for The Forbidden Journey ride that takes place there. There's a separate entrance that lets you walk around the castle to see things like moving portraits, costumes, and even Dumbledore's office.
---
3. Hang upside down at The Flying Dinosaur
---
Thrillseekers, this one's for you. Considered one of the best roller coasters at Universal Studios Japan, The Flying Dinosaur is the roller coaster to queue up for even if you don't manage to get your hands on an Express Pass.
Once you're strapped in, you're flipped over, belly side down, before the coaster shoots off at top speed through a series of loops, turns, and falls. The coaster is not for the faint of heart, and will surely get your adrenaline pumping.
---
Navigating Super Nintendo World at Universal Studios Japan
---
One thing we've learnt first-hand about visiting Universal Studios Japan is the need to plan your trip in advance. That means booking all your tickets, Express Passes, and Timed Entry Tickets way ahead of your visit.
It's a good thing then, that all of these can easily be found and booked on Klook. The booking platform is an authorised reseller of tickets to Universal Studios Japan, so you're guaranteed entry if you buy your tickets here.

Entrance to Universal Studios Japan.
Image credit: Momopy via Wikicommons
Plus, you'll be able to get instant confirmation sent directly to your email too. There's no need to print out the tickets, nor do you need to exchange them for physical tickets. Just show the QR code sent to you at the entrance and you're in.
Apart from tickets, you can even book accommodation at Universal Studios Japan on Klook as well. Extend your visit from 1 to 2 days, so you'll have more time to enjoy the shows and the rest of the park at your leisure. Just like the tickets, you can book directly on Klook and have your confirmed reservation sent to your email within minutes.
Whether it's your first or 10th time at Universal Studios Japan, bookmark this page to get the most out of the new Super Nintendo World.
---
This post was brought to you by Klook.
Photography by Tasha Sun.
Originally published on 16th January 2023. Last updated by Raewyn Koh on 5th May 2023.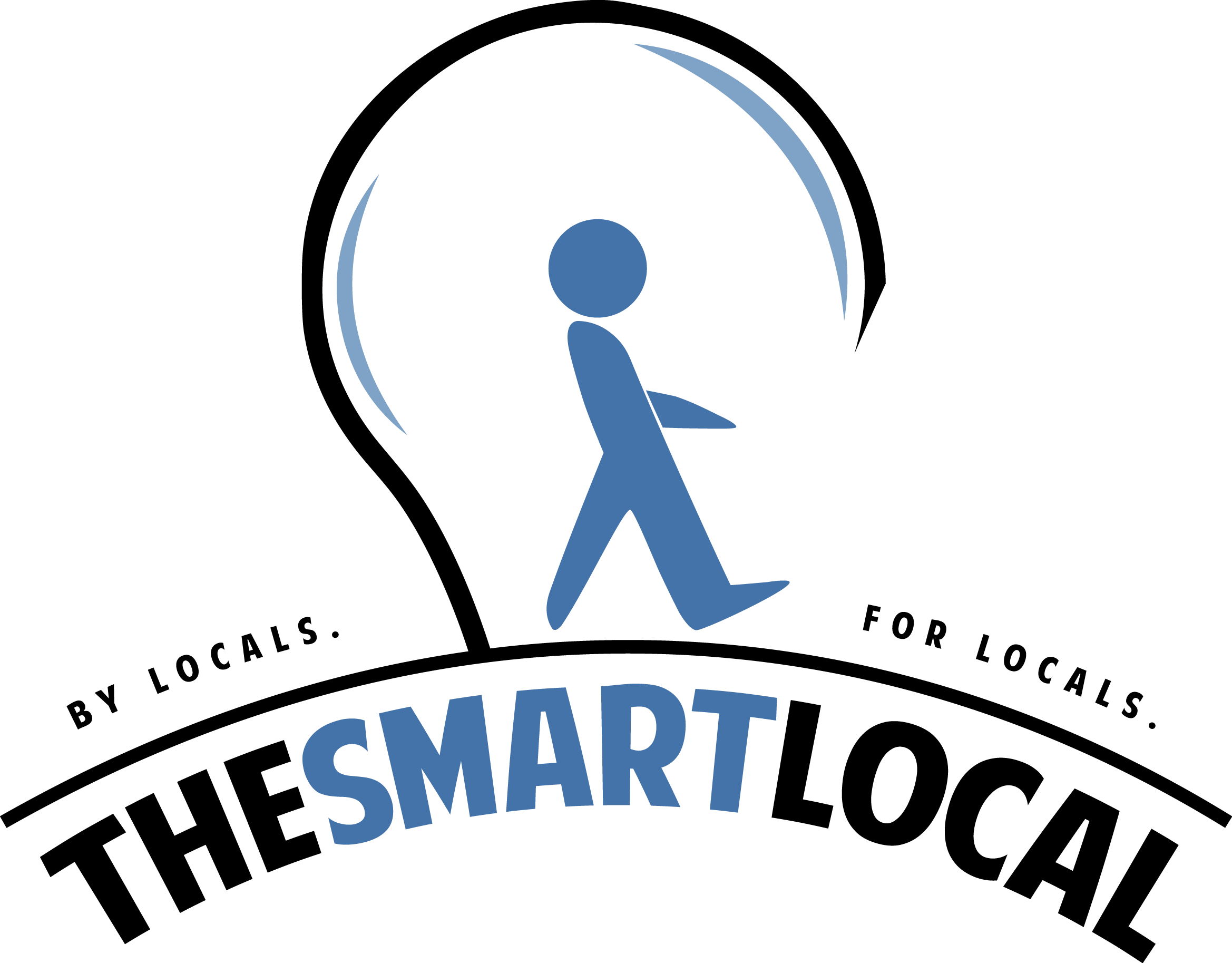 Drop us your email so you won't miss the latest news.