Family-friendly things to do in Bangkok 
---
You say Bangkok, I hear mookata, shopping, and massage. The land of smiles is well-loved among us grown-ups for all of the above, but that's not to say the little ones need to be left back home with a nanny. Now that travel's back, pack your suitcases, grab your mini-me and spice up vacation season with these 20 family-friendly things to do in Bangkok.
For more Bangkok things to do:
---
1. Hunt for landmarks from around the world at Terminal 21 Asok
---
Golden Gate Bridge decor.
Image credit: Chatrium
We've all heard of Platinum, Paragon, and MBK, but if you haven't experienced Terminal 21 Asok, now's about time. Opened in 2011, the mega-mall is filled with 600 shops and more than 50 restaurants. Still, what takes the cake is its decor. 

Image adapted from: Hotels.com, TripAdvisor
Every floor is themed after a different city so you can essentially go "around the world" in less than a day:
Level LG: Caribbean

Level G: Rome

Level M: Paris

Level 1: Tokyo

Level 2: London

Level 3: Istanbul

Level 4 & 5: San Francisco

Level 6: Hollywood

Image credit: Chatrium
Every nook and cranny is themed down to a tee. In "London", for example, find motifs of the iconic red bus and phone booths. When nature calls, you'll find yourself in a washroom that looks almost identical to the London Underground. 
Address: 88 Soi Sukhumvit 19, Khlong Toei Nuea, Thawi Watthana, Bangkok 10110, Thailand
Opening hours: 10am-10pm, Daily
Contact: +66 2 108 0888 | Terminal 21 website 
---
2. Rent a bike to explore the artificial island of Bang Kachao
---

Image credit: @margoaroundtheworld
Bangkok is a city so it only makes sense that it's a concrete jungle (where dreams are made of). But much like how New York has Central Park, Bangkok has Bang Kachao. Now, while it may sound like a mysterious keropok, this is actually an artificial island at the Southern end of the city, along the Chao Phraya River.

Image credit: @supbangkachao
It hums with water activities like stand-up paddling, but most tourists favour cycling around the island. For just about ฿100/day (~S$3.85) a day, rent a nifty 2-wheeler to explore the temples, villages, and restaurants on the island. Some have even proclaimed this to be better than the popular Lumphini Park – though we'll leave it to you to decide if that's true.
Book a Bang Kachao tour. 
Getting there: From Wat Khlong Toey Nok temple, rent a motorboat to bring you across the river to get to Bang Kacao. This should cost around ฿10 (~S$0.40).
---
3. Snap family photos in "Japan" at Harajuku Thailand 
---
Tokyo? Kyoto? Nope. This is in fact, Harajuku Thailand located a 1-hour drive away from the Bangkok city centre. The Japanese-style architecture here is so legit, it'll convince your senses that you're miles away in sushi-land. 
I know, why go to a "fake" Japan when you're in Thailand? For one, you can dress your whole family up in yukatas at ฿350/person (~S$13.40), for the whole day. Not just a facade, the town also houses actual stores selling Japanese ice cream, snacks, and drinks. Best of all, you can nominate someone from the fam to try out a human claw machine for just ฿200 (~S$7.70).
Prizes include keychains, hair accessories, and instant noodles.
Price: Free
Opening hours: Mon-Thu 10.30am-9pm | Fri-Sun 10am-10pm
Address: 47/2 Moo.13, Krathum Rai, Nhongjok, Bangkok 10530, Thailand
Telephone: +66 9 0920 9885
---
4. Dine at a treehouse cafe just outside the city 
---

Image credit: @gae_napaphan
Bangkok is an assortment of eateries, night markets, and cafes but if you're looking for something a little different, take a little drive out to Baan 1,000 Mai Café & Farm, just outside the city. 

Image credit: @chantiwa_aom
Get loads of pics of your kid at this treehouse-themed cafe, chock full of whimsical decor. From a hanging swing to colourful hut-shaped dining areas, the well-thought-out decor will make the 1 hour drive out from the city very much worthwhile. 

Image credit: @bakealittlemind
Enjoy countryside vibes here while dining on local fare, with fried rice and cakes priced from under ฿100 (~S$3.80).
Address: 48 Soi Bo Garb Municipal, Moo 6, Bang Toei, Sam Khok District, Pathum Thani 12160, Thailand
Opening hours: Sat-Sun 10am-5pm (Closed from Mondays to Fridays)
Contact: +66 91 998 2466 | Baan 1,000 Mai Café & Farm Facebook
Getting there: Drive 1 hour North from Bangkok City Centre.
---
5. Splash at the world's first Pororo-themed rooftop waterpark
---

Image credit: @danovich
While some rooftops have panoramic lookout decks and others have gardens, department store CentralPlaza Bangna has a whopping water park. Pororo AquaPark Bangkok is the first rooftop water park in the world, featuring 9 pools and 4 water slides.

Image credit: @attasouy
Themed after the iconic South Korean penguin character, the 10,000sqm park has 2 slides you can't miss: Pororo's Funnel Water Park and Tong Tong's Magic Slide. What can we say? The kids will surely love you for this day out in the sun. After all, we all need some Vitamin D after all that indoor shopping.
Get your tickets to Pororo AquaPark Bangkok.
Price: From ฿190/child (~S$7.30) | ฿270/adult (~S$10.40)
Address: Central Plaza Bangna, 6th floor, 585 Bang Na-Trat Road, Bang Na, Bangkok, 10260, Thailand
Opening hours: Mon-Fri 10.30am-7pm | Sat-Sun 10am-7pm
Contact: +66 020 745 7377 | Pororo Aqua Park Bangkok website
---
6. Step into a world of interactive toys at Forest of Play
---

Image credit: @mamaboobkk
Imagine having free reign over a Toys"R"Us store. That's roughly what you can expect with a ticket to Forest of Play, an indoor and outdoor playground decked out in interactive toys.

Image credit: @messylittletots
While the kid's playroom back home may have a handful of toy trains and building blocks, things are multiplied a hundredfold here with long choo-choo train tracks and walls of toys for the kids' imagination to truly run free. 

Image credit: @pisitti
Catch a breath of fresh air in their outdoor zone, where your tots can attempt to make the largest bubble possible with soapy solution, sticks, and ropes. 
Price: From ฿300 for 1 child and 1 adult | Additional ฿100 for an extra adult
Address: 14 1 N Sathon Road, Silom, Bang Rak, Bangkok 10500, Thailand
Opening hours: Tue-Sun 9am-5pm (Closed on Mondays)
Contact: +66 63 593 9690 | Forest of Play Facebook
---
7. Get your hands dirty at a rustic farm & adventure park 
---

Image credit: @looktarn_tarn
Get Growing Community Farm is the kind of attraction you'd never find in Singapore – though we mean that in the best way possible. It's messy, dirty, and perfect for the outdoor-loving kid. The kiddy haven features a wild and rustic style playground with mud slides, an outdoor jungle gym, and even a zipline.

Image credit: @getgrowing.communityfarm
It's coined farm, so of course, expect to meet friendly animals too. Feed goats from ฿50 (~S$1.90) and collect chicken eggs to take home (฿60, ~S$2.30) for a farm-to-table breakfast experience. 

Image credit: @getgrowing.communityfarm
And, as with most Bangkok attractions, there's always a little nook for the parents to rest their legs. In this case, unwind at a cafe in a glasshouse while the kids embark on their adventures. 
Price (Playground): From ฿150/child (~S$5.80) for kids | From ฿50/adult (~S$1.90)
Address: 22 Bang Kachao, Phra Pradaeng District, Samut Prakan 10130, Thailand
Opening hours: Wed-Sun 9am-5.30pm (Closed on Mondays and Tuesdays)
Contact: +66 83 136 5004 | Get Growing Community Farm Facebook
---
8. Bounce 3 storeys in the air at a free suspended playground 
---

Image credit: @risatoi_bkk
If there's anything better than an indoor playground, it's a free indoor playground. That's not to say it's any less exciting than all the other BKK play areas out there. Quite the opposite – Skynet Playground at Lasalle's Avenue is a suspended playground hanging 3 storeys in the air above a mall. 

Image credit: @montessoriwithus.th
Your little "Spiderman" need not hold back here, with climbing swings, rings, and even rope ladders that connect one level of the climbing nets to the next.

Image credit: @risatoi_bkk
While not air-conditioned, this playground is sheltered so no stormy clouds can rain on your parade. Reviews say that the play area is sanitised regularly – all you really have to worry about is ensuring that your kids come donned in socks, which are mandatory for hygiene purposes.
Price: Free
Address: 549 Lasalle-Bearing Road Bangkok, Thailand 10260
Opening hours: Mon-Fri 3pm-6.45pm | Sat-Sun 11am-6.45pm
Contact: +66 061 402 6992 | Laselle Avenue Facebook
---
9. Take your little one out into the jungle on an ATV
---

Image credit: Natta Ongmorakot 
Kiddos can graduate from the kids' cars and Tomiya toys at Bangkok ATV Adventures. Without having to leave the city, enjoy an off-road 4-wheeler adventure through the jungle with your little one.

Image credit: @Pichakorn Wongwishyakorn
What's special about their ATV rides here is children under 5 can ride pillion for free. Rumble through mud pools and duck under low-hanging trees during a ~30-minute long Mad Max-style adventure. 
Price: ฿390 (~S$15) for a medium-sized car | ฿450 (~S$17.30) for a big car | Additional ฿190 (~S$7.30) for pillion riders aged 5-12
Address: Phu Yai Samruai Alley, Bang Pakok, Rat Burana, Bangkok 10140, Thailand
Opening hours: 8am-6pm, Daily. Trips available every hour.
Contact: +66 95 956 9705 | Bangkok ATV Adventures Facebook 
---
10. Cool down with a dip at Safari Garden Playground & Cafe  
---

Image credit: @noon_bua
No worries if your AirBnb doesn't come with a pool – Safari Garden Playground & Cafe provides. The outdoor nature-themed play area for kids is perfect for a hot Bangkok afternoon. Escape the sweltering heat with a dip into their odd-shaped pool that comes with slides and a mini-waterfall feature.

Image credit: @noon_bua
Before hopping right in, explore the wooden playground with rope bridge, slides and tunnels. There's even a kid-size railway train for the little ones to play pretend. 

Image credit: @pia_yapiii
Price: ฿100/child | ฿50/adult
Address: 430 On Nut Road, Suan Luang, เขตสวนหลวง, Bangkok 10250, Thailand
Opening hours: 10am-6pm, Daily
Contact: +66 97 193 4861 | Safari Garden Playground & Cafe Facebook
---
11. Spend an educational day out at Bangkok's "Science Centre"
---

Image credit: Jeena Osuminasai
Having all been a child once, we know one thing: studying? Boring. 
But, kids can definitely be tricked into saying yes to a fun educational experience. Enter the Children's Discovery Museum, the Science Centre of Bangkok. Opened in 2001, it's said to be Thailand's first museum and learning centre. Today, it's a hit among locals and expats, with more than 2,000 reviews on Google.

Image credit: Hotels.com
You can easily fit it into your travel itinerary as it's located right next to the iconic Chatuchak Weekend Market. Within the attraction's 4 buildings, find dinosaur exhibits, water playgrounds, and an outdoor jungle gym bound to keep the kids entertained all day. Best of all, entry is free.
Price: Free
Address: Queen Sirikit Park, Kamphaeng Phet 2 Road, Khet Chatuchak Bangkok 10900, Thailand
Opening hours: Tue-Sun 10am-4pm (Closed on Mondays)
Contact: +66 02 272 4500 | Museum Thailand website
---
12. Feed ducks, fish & goats from ฿30 at an urban farm
---

Image credit: @kom_2y
While the liveliness of Bangkok is very much appreciated, most of us city folk won't mind a change in scenery every once in a while. Other than taking a day trip out of town, you can also escape the bustle at Sansiri Backyard, located in the heart of Bangkok. 

Image credit: @peatto_atama
At this free-entry urban farm, harvest vegetables (฿99, ~S$3.80) and feed animals like chicken, ducks, and fish (from ฿30, ~S$1.20). Attractions spread out over a wide open space, with animal dens, a fish pond, and photo ops like a flower tunnel interspersed. Fill your tummies up at an in-house restaurant after all that exploring.

Image credit: @kom_2y
Price: Free entry, price for activities vary.
Address: 91 Soi Rimklong Phra Khanong, Phra Khanong Nuea, Watthana, Bangkok 10110, Thailand
Opening hours: 8am-8pm, Daily
Contact: Sansiri Backyard Facebook
---
13. Scream your lungs out with 40 thrill rides at Dream World 
---

Image credit: @__onespotburners__
No trip with kids is complete without a visit to a theme park. Dubbed the Disneyland of Bangkok, Dream World has 7 main zones you can explore, filled with 40 thrilling rides. Don't miss the Space Mountain-like Black Hole Coaster as well as Hurricane, a popular topsy-turvy ride you can't find in Singapore. 

Hurricane ride.
Image credit: Dream World
To take a break between rides, explore the picturesque theme park filled with photo ops like a mini Hobbiton, catch a parade, or explore a snow-themed town. It's no wonder locals also consider this the best theme park in Thailand. 

Image credit: @sormaly_tann
P.S. Head to the Dream World website to see which rides are closed for maintenance for the day. The website is also available in English.

Image credit: @junneesweet
Get tickets to Dream World Bangkok.
Admission: From ฿600 (S$23)
Address: 62 Moo 1 Rangsit-Ongkharak Road, Thanyaburi, Pathumthani 12130, Thailand
Opening hours: Mon-Fri 10am-5pm | Sat-Sun 10am-6pm
Contact: +66 2 577 8666 | Dream World website
---
14. Burn off your mookata calories at Peppermint Bike Park
---

Image credit: @siangpure_experience
With delicious mookata, mango sticky rice, and Thai tom yum filling our bellies, it's only a matter of time before your baby has his/her very own food baby. No, we're not telling you guys to hit up the hotel gym – you can burn off excess calories in a fun way at Peppermint Bike Park, located a 1.5-hour drive from Bangkok city centre. 

Image credit: @mama.pa.play
Kids can rent a mini bike to whizz around the park, with smooth asphalt roads for beginners and tricky obstacles like wooden beams for gung ho warriors. Parents can also rent regular-sized bikes to follow along. 
Rates: ฿200/2hours. Discounts are available for members.
Address: Khlong Chan, Bang Kapi District, Bangkok 10240, Thailand
Opening hours: Varies, visit the website for the latest opening hours.
Contact: +66 90 980 1368 | Peppermint Bike Park website
---
15. Send your tot down a kid-friendly zipline at a "floating" village
---

Image credit: @tkfam_bkk
Resembling a floating village from certain angles, Bangyai English Village has all kinds of wacky amenities for the little ones including a rope zipline over the water. 

Image credit: @airr_patrarin
In short, it's a learning centre-meets-theme park with something for every type of kid. Marvel-themed playground? Check. Kayaking rides? Check. Sand play? Also, check. The real question is, what can you not find here? And we'd have to say, not much. The staff speak English as well. 

Image credit: Ceemeagain
Price: ฿1,799 for 2 hours (~S$69.10) |  ฿2,899 for 4 hours (~S$111.40)
Address: Soi Ruamrit, Ban Mai, Bang Yai District, Nonthaburi 11140, Thailand
Opening hours: Wed-Sun 8am-5pm (Closed on Mondays & Tuesdays)
Contact: +66 93 236 9142 | Bangyai English Village Facebook
---
16. Enter an underwater tunnel at the largest aquarium in SEA
---

Image credit: @ong_twp
No worries if the little ones are too young to snorkel at Thailand's pristine beaches. Explore the underwater world at Sea Life Bangkok Ocean World instead. Rain or shine, the largest aquarium in Southeast Asia takes visitors through a 10,000sqm space filled with sea creatures from all over the world.

Image credit: @millthxx
Stroll over a transparent-top shark tank and enter an ocean tunnel filled with eagle rays and schools of fish. Kids can also pet sea anemones, starfish and crabs with the guidance of a staff member at an interactive rockpool, or catch a mermaid show on weekends and holidays. 

Image credit: @coachpoupee
Get tickets to Sea Life Bangkok Ocean World.
Admission: From ฿1,390 (S$54)
Address: Siam Paragon Building, B1- B2 Floor 991 Rama I Rd, Pathum Wan, Pathum Wan District, Bangkok 10330, Thailand
Opening hours: 10am-8pm, Daily
Contact: +66 2 687 2000 | Sea Life Bangkok Ocean World website
---
17. Get close to animals at Safari World's open-concept zoo
---
Zoos + kids are a combination you know works wonders. For the little ones that can't get enough of adorable animals, Safari World Bangkok is sure to enthral with not just one but 2 large parks. 
The Safari Park is Bangkok's first open-concept zoo where animals roam around freely. Hop on a 45-minute long safari adventure on a coach or private car to get up close to animals like rhinos, zebras, and even lions. For a close-up encounter, head up the elevated giraffe terrace, where you can feed and pet giraffes at eye level with a top-up.
Dolphins and seals also await you at the Marine Park, with 7 performance and feeding shows to complete the day. 
Get your tickets to Safari World Bangkok. 
Price: ​​From ฿750 (S$27.05)
Address: 99 Panya Indra Road, Sam Wa Tawan Tok, Khlong Sam Wa, Bangkok 10510, Thailand
Opening hours: Tue-Fri 9am-5pm | Sat-Sun 9am-5.30pm (Closed on Mondays)
Contact: +66 2 518 1000 | Safari World Bangkok Facebook
---
18. Spend a day at a new 2-storey pastel kids' playground 
---

Image credit: เดี๋ยวโน่พาไป
With 2 storeys of slides, climbing nets, dress-up costume racks, and even a pseudo supermarket, Little Sheep Kids Cafe has plenty to keep the youngins occupied all day long. 

Image credit: @aym_bkk
Admission to this indoor playground on steroids is priced from ฿480/child (~S$19.60). It's a pretty cute place to get pastel-themed photos of your kids. As a cherry on top, everything should still be in peak condition, since the attraction opened rather recently in January 2022.

Cafe seats are just behind the 2-storey slide.
Image credit: เดี๋ยวโน่พาไป
When your battery runs out, retire to the spacious in-house cafe while the kids go about making friends within eyesight.
Price: ฿480/child (~S$19.60) | ฿120/adult (~S$4.90).
Address: 401/2, Nong Khang Phlu Sub-district, Nong Khaem District, Bangkok 10160, Thailand
Opening hours: Thu-Mon 10am-8pm | Wed 1.30pm-8pm
Contact: +66 093 353 6356 | Little Sheep Kids Cafe website
---
19. Visit a mall with pop-up craft workshops & free playground
---
The Land of Smiles is also rife with creativity. You can tell from the quirky "same same but different" tees. Let your little ones' creative juices flow as well at Bambini Villa, a kid-friendly mall known for its family-friendly workshops. 

Image credit: @bambinivillabkk
The classes are affordably priced, with workshops largely in the ฿200 ($7.70) range. Past pop-up booths include Foam Slime ฿150 ($5.80) and Tissue Box Monster ฿200 ($7.70). You can stay tuned to their Instagram page @bambinivillabkk for the latest updates on activities available. 

Image credit: @bambinivillabkk
Even if none of the ongoing events suit your mini-me, there's still a free wooden playground with bridges, slides, and seesaws. Since it's sheltered, you can also rest assured that this is free from grime and mud.
Address: 18 Attha Kawi 1 Alley, Khlong Tan, Khlong Toei, Bangkok 10110, Thailand
Opening hours: 9am-10pm, Daily
Contact: +66 90 969 9559 | Bambini Villa website
---
20. Pick up skating from S$3.90 at Roller Dome at Emporium
---

Image credit: @nune_boxingstar
Not to be confused with the now-closed Roller Dome Thailand, Roller Dome at Emporium is a sheltered skate rink in Bangkok's city centre. If you're staying at hotels like Hyatt Place Bangkok, Holiday Inn Bangkok, and Hilton along Sukhumvit Road, this attraction is just right around the corner.

Image credit: @rollerdome_emporium
Kids can learn the 101s of skating here with the flat surface, and training handlebars lining part of the rink. Meanwhile, roller heads can also visit their retail store with cute 4-wheeler skates and skateboards on sale. Roller Emporium also has kid-friendly classes.

Image credit: @rollerdome_emporium
Price (with skate rental):
Per hour: ฿100 (~S$3.90) on weekdays | ฿150 on weekends (~S$5.80)
Full day: ฿250 (~S$9.60) on weekdays | ฿400 om weekends (~S$15.40)
Discounts available for those who have their own skates.
Address: 622 Sukhumvit Road, Khwaeng Khlong Tan, Klong Toey, Thailand, Bangkok
Opening hours: 8.30am-9pm, Daily
Contact: +66 64 647 1800 | Roller Dome at Emporium Facebook
---
Visit the many family-friendly activities in Bangkok, Thailand
---
If you're looking for a place to bring your kiddos for vacation this year, Bangkok is a no-brainer. Keep crankiness at bay during your next trip with this myriad of family-friendly activities. With everything from human claw machines to animal feeding in an urban farm, there's plenty to fill the perfect travel itinerary.
While you're planning your next Bangkok trip:
---
Cover image adapted from: @sormaly_tann, @looktarn_tarn, @peatto_atama, Natta Ongmorakot, @junneesweet
A portion of this content may contain referral links to products. However, all opinions remain our own.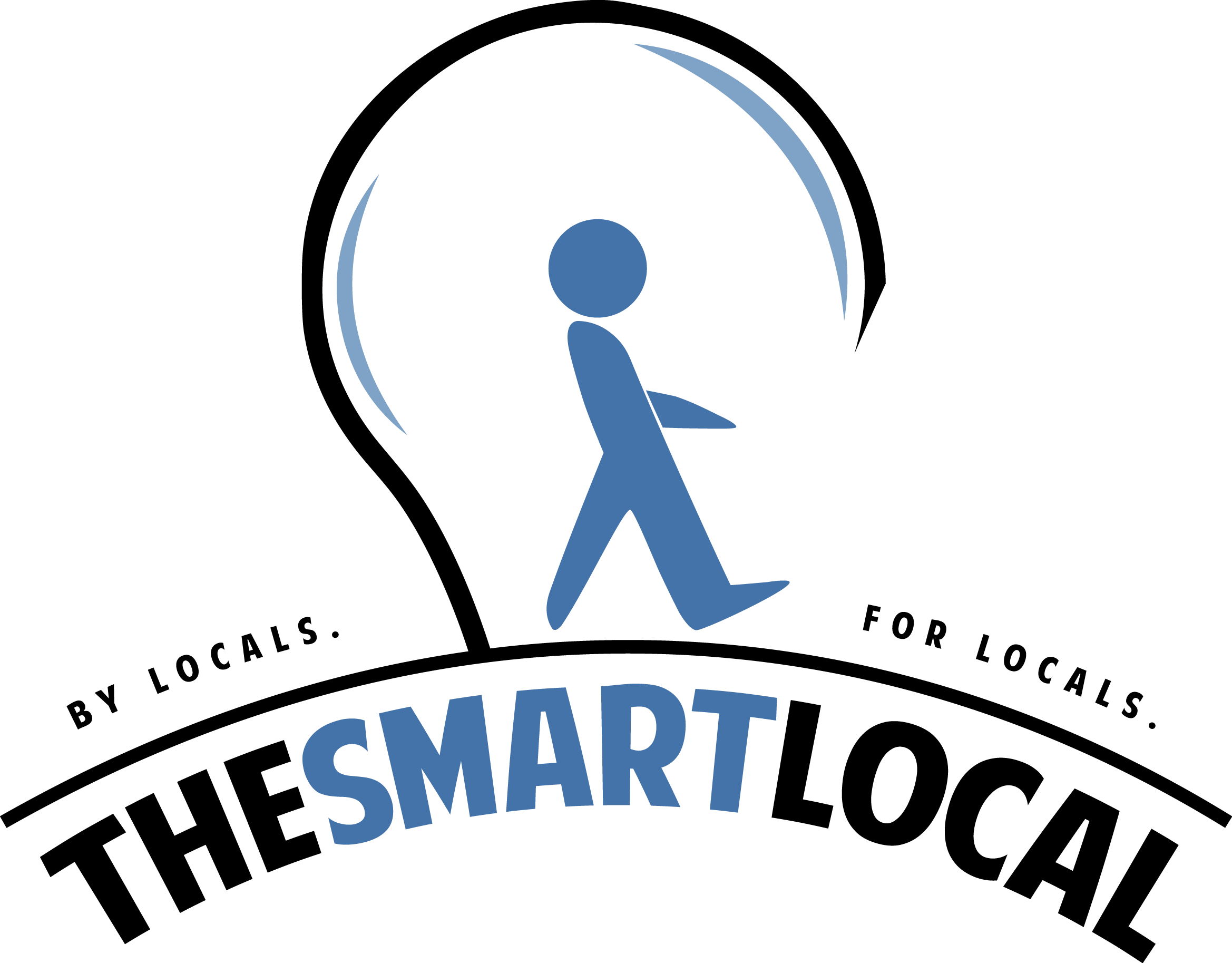 Drop us your email so you won't miss the latest news.