Artbox 2023
---
No doubt Artbox has been crowned one of the most popular pop-up markets in Singapore, with its extensive choice of delectable street food and Instagrammable light projections. Back after its 3-year hiatus, the mega event will be happening from 24th-26th February and 3rd-5th March 2023. 
Don't say we never jio. Here's all you need to know about the event: 
---
Feast your eyes on psychedelic art
---
Artbox comes alive this year with a refreshing twist – it's being held indoors at the Singapore Expo. You heard me right, no more bumping shoulders with the sweaty mass as you'll be able to browse the booths in the cool air-conditioning throughout the event. As well as good vibes, of course. 

The projection mapping shows will appear in 15-minute intervals.
And with every event, there's bound to be a quirky theme – who remembers the garden paradise from Artbox 2019? This year's event is no different. With its theme of Vision, could visitors expect Wanda Maximoff to appear? Just kidding. Peppered around the space are wacky balloon figures, vividly-coloured lights, and psychedelic prints.
For the full vision, head to the centre of the hall to watch the projection mapping shows. These have been designed by local and Thai artists, and viewers can enjoy the shows that are displayed on the large screens. No spoilers here, but expect floating eyeballs and abstract Chang beer designs.
---
Then, feast on yummy street food
---
If you're planning to drop by Artbox for the food, well, same. There are over 150 F&B stalls for you to explore, and all types of cuisine to indulge in. Expect mouth-watering grub such as teriyaki karaage don, hojicha-filled croissants, and of course, the classic Thai pad thai and milk tea. Time to eat, drink, and be merry. 
You'll find the food stalls – or should I say, heaven – on the left side of the hall. For a light snack, go for the grilled cheese sandwich ($10). This ooey gooey goodness was a hit amongst the team.  

Mmm…mookata skewers are also available.
Then, mosey on over to the other stalls for more fuel. Hungry bears that need a substantial meal can snag a spicy karaage don ($12) or a mentaiko tori katsu don ($14) from the folks at Ima-Sushi. 
And yes, we promised you Thai street food. Most of these vendors can be found on the last lane nearest to the washrooms, where you can find items including beef boat noodles that go from $8. 
Ding dong, it's time for dessert. Sweet tooths will love the dark chocolate cookie ($6.50) from Whiskdom, or an acai bowl (from $10) from The Acai Collective. And since this year's event starts earlier at 12pm, night owls will need a caffeine boost to get through the day. Tanamera's cold brews ($7) will come in handy, as these smooth beverages give a mean ol' kick.
Booze lovers, we didn't forget about you. Follow the neon lights and you'll find yourselves at the doorsteps of Prime Liquor. You can sample Portugese wine from Destalo – for free, btw – or try the sour plum vodka drinks from local brand Clumzy Plumzy. There's even a fun giant beer pong game to play, where winners can take home a whole bottle of Destalo wine. 
No need to worry about juggling all that food in both hands as seatings are aplenty at the event. There are 2 main dining zones – 1 in front of the main stage and another on the left of the stage. 
You can also choose the standing options as there are barrels situated around the food stalls to prop your grub on. Or, go boho style and sit on the comfy hammocks that surround the main dining area. Either way, you can be assured that every nook is photogenic af. 
---
Indulge in retail therapy
---
But of course, Artbox is not just about the food. On the right side of the hall, you'll see an array of retail shops awaiting your attention. There's not just 10, not 20, but over 150 retail stalls for you to browse. Shopaholics, it's your turn to shine. 

Handcrafted dream catchers make for a great gift. 
Think Siam Paragon, but condensed into one of the Expo halls. Whether you're a floral gal or a Y2K stan, you'll be able to find apparels that suit your style. And because these vendors hail from Thailand, price tags can be as wallet-friendly as $15 for a top. 
If your bestie's birthday is coming up, you're in the right place to go present shopping. Depending on your receiver's style, you can go for a pair of adorable handmade earrings or a whimsical tufted mirror. And hey, get a couple for yourself too. 

Prices range from $15-$88, so be sure to check in with the staff on the specific prices. 
Plant moms and dads will go gaga over the choices at Crafted Identity. And even if you don't have green fingers, consider getting an air plant as they don't need much to survive on. They'll definitely liven up your living space so you can leaf your best life. 
If you haven't heard about it, jagua tattoos are a commitment-free alternative to actual tattoos. Give it a go and get inked at the jagua tattoo booths, where small designs can go from $5. Then, commemorate your new tatt and snap pictures at the photo booth (from $20/2 prints). 
---
Enjoy live performances & thrilling games
---
Up on the stage are live performances happening throughout the event, by local artists that include Tay Kewei, Calvert Tay, and Sam Driscoll – yes, the same Sam from TSL's One Week Love. 
The entertainment doesn't stop there as there's a whole section dedicated to arcade games too. Flex your dunking skills at the basketball machine, then go fast and furious at the car racing booths. You and your mate can battle it out with a game of air hockey, or have a disco showdown at the dance machine. 
No arcade time is complete without some claw-machine action. Fingers crossed you'll walk home with a squishy soft toy. All games and claw machines require tokens ($0.50/token), and these can be exchanged at the token machine. 
Families with kiddos can check out the Fortune Town section, situated on the right side of the main stage. There are DIY workshops that include clay making and paper marbling that'll keep the little ones entertained. And while they're busy getting crafty, you can get an aura or fortune reading at the booths next door. 

Fastest one across the beam wins $888. Totes worth the pain, if you ask me.
Round up your visit by taking part in the challenges, where the grand winner will walk away with a whooping prize of $888 in cold hard cash. We're calling all leg-shakers and Stephen Curry wannabes – as there'll be a National Shake Leg and National Paper Toss challenge happening from 24th-26th February 2023. 
Don't despair if you can't make those dates. There's also the Beam of Pain challenge where participants will walk barefoot across a 15m long balancing beam. The catch – it's lined with acupuncture mats. Trust me, even your ah ma will find this excruciating.
---
Soak in the vibes at Artbox 2023
---
The highly anticipated Artbox is finally back, thank the event Gods. Event entry goes at $5/ticket, and if you're keen on visiting all 6 days of the event, you can get the season pass for $33/each. 
---
Photography by Poh Jin Ron.
Originally published on 18th November 2022. Last updated on 24th February 2023.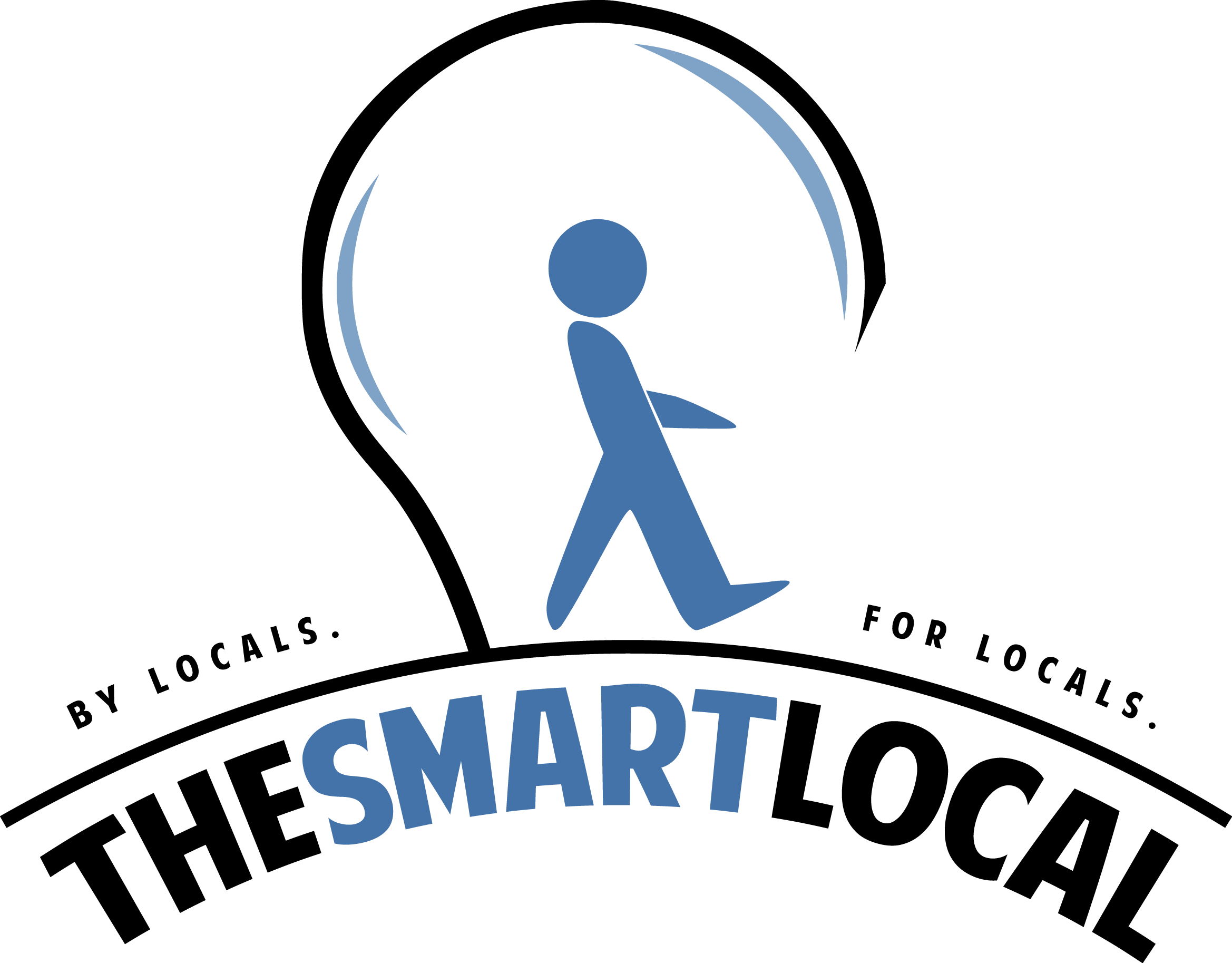 Drop us your email so you won't miss the latest news.