Jagua tattoo Singapore
---
Think of tattoos and these 2 words will probably come to mind: pain and permanence. Regardless, artsy folks may still fancy having a simple or quirky piece on your skin as self-expression. Cue jagua tattoo – the solution for those who lack the pain threshold or commitment level for the real deal. 
For the uninitiated, the jagua dye is derived from a South American fruit (Genipa Americana, if you're curious) making it au naturale. Similar to henna tattoos, the jagua gel will temporarily stain the skin a blueish black and lasts between 2 and 3 weeks. If you're itching to get inked, consider checking out the 9 jagua tattoo artists below: 
---
1. @henn.drawn – Specialises in renaissance art & flower patterns
---

Image credit: Henn.drawn
A veteran in Singapore's jagua ink scene, artist Seemin has since built her business @henn.drawn up to be one for the books. While her art style mainly revolves around hyperrealism art, remixed pop culture, and renaissance art, she also does portraits of Greek gods and floral designs for those who prefer a softer look. 
Rates go from $50/piece, but the size of the design and time taken per session will be taken into consideration. If you are considering having a jagua tat booth for a company cohesion or birthday party, you can also inquire to book her for events or workshops on how to use jagua ink. 
Rates: From $50
Contact: hello@henndrawn.com | Henndrawn website
---
2. @jynk_ink – Exclusive original designs for one-of-a-kind tattoos
---

Jen specialises in floral imagery, including line art.
Image credit: @jynk_ink
You don't necessarily need to be artsy fartsy to have a cool tattoo. If you're stumped for ideas on what to tat your bod with, @jynk_ink by Jen offers original designs which you can kope. And don't worry, they're pretty dang cool so you can flex your new body art to your pals. 

All materials used are waterproof.
Image credit: Jynk ink
You can opt for a free patch test at the Kovan studio prior to getting your tattoo. Those who'd like to DIY their own jagua art can attend her tutorials that go from $50/hour. And if you'd like to take your art to the next level, she also offers custom painting on shoes and bags so you can match with your tat. 
Rates: From $25
Contact: jynk.ink.tattoos@gmail.com | Jynk Ink website 
---
3. @heycyann – Flash tattoos from $30
---

Image credit: @heycyann
In the legit tattoo world, there are flash tattoo sales where the artist will have several designs sketched up for interested parties to get for cheaper. Bringing this element into the jagua realm is Chinatown-based studio @heycyann. Small flash tattoos go from as low as $30, with seasonal designs such as the pride month flash sheet from last June available. 

Image credit: @heycyann
Event planners can hire her for upcoming parties, and house calls are also available for a surcharge of $80 per session. We'd recommend roping in other friends and having a fun slumber party at someone's place so everyone can share the cost.
Rates: From $40
Contact: 92373650 | Heycyann website 
---
4. @thelittlejotter – Offers multi-coloured ink
---

Image credit: @thelittlejotter
Tattoos don't always have to be monochromic. thelittlejotter offers 5 different colours to play with – brown, red, maroon, hengua (dark green), and jagua – that'll add a lil oomph to your design.

Image credit: @thelittlejotter
No stencils are involved in the creation of your tats as the artist freehands her designs – this means that each piece is unique and you won't awkwardly bump into someone else who has the same tattoo as you. 
Rates: From $25
Contact: thelittlejotter@gmail.com | @thelittlejotter Instagram 
---
5. Memory Lane – Affordable designs from $20
---

Image credit: Memory Lane
Located in Ubi is Memory Lane studio, home to established tattoo artists. And while the place offers permanent inks, they also provide jagua art for those who prefer a temporary option. Designs go from an affordable rate of $20, and the studio uses their house-style technique to better customise each design. 
If you don't have the time to travel down and get tatted, the studio also sells temporary stickers. This fuss-free alternative is available for bulk purchase should you want to gift them at an upcoming event or get-together. 
Rates: From $20
Contact: 8720 9852 | Memory Lane website 
---
6. @zhendehua – Flexible meet-up locations
---

Image credit: @zhendehua
SMU students are in for a treat as zhendehua holds most of her appointments at SMU benches. But that's not to say you have to travel specifically to town as she's open to meeting elsewhere, subject to her availability. Plus, busy bees will be glad to know that each session takes roughly 30 minutes or so for small and simple designs. 
Bookings are currently available during the weekends and after 7pm on weekdays. If you've opted for weekdays, do note that the ink needs to remain untouched for at least 3 hours – meaning you'll only be able to head to bed after 10pm to prevent smudging. 
Rates: From $10
Contact: @zhendehua Instagram 
---
7. @nopain_coolstain – Anime-inspired designs
---

Image credit: @nopain_coolstains
PSA to all Anime enthusiasts – nopain_coolstain has done some crazy detailed work inspired by the likes of My Neighbour Totoro, Spirited Away, and Demon Slayer. So if you have a particular character you love or a favourite scene in a show, be sure to save it as reference for the artist.
You won't have to empty your wallet to get a tat either as basic designs cost from $10, with the price adjusted according to the size and complexity of your chosen artwork. 
Rates: From $10
Contact: nopaincoolstain@gmail.com | @nopain_coolstain Instagram 
---
8. @inkplusstudio – Home-based in Sembawang
---

Image credit: @char_gua
Set in a home-based studio in Sembawang, inkplusstudio is run by 2 jagua artists – @char_gua and @moonjagua. Northies can hit them up for an appointment and choose the preferred artist, based on their availability. There are no restrictions on your tattoo too as you can either go for your own selected design, or choose from the designs available on their IG page. 
Rates: From $30
Contact: @inkplusstudio Instagram 
---
9. @inkrange – All designs are freehand
---

Image credit: @inkrange
Another home-based studio to bookmark is inkrange, located at Mountbatten. Don't let the fact that this artist is self-taught fool you as she's done plenty of intricate designs on past customers, with all work free-handed. 
Rates for simpler designs range between $10-$15, and extensive pieces start from $30 – perfect for those on a budget. 
Rates: From $10
Contact: @inkrange Instagram 
---
Bonus – Get your own jagua cone & DIY your tattoos
---

Image credit: @inkperfect.co
Fellow Picassos who'd like to give jagua tattooing a go can also purchase their own cone to use. Go wild with your drawings as having your own jagua gel gives you the freedom to OTOT ink yourself and your pals. 
Shops such as inkperfect sell jagua ink from $23/bottle, as well as sets ($28/set) that include 2 different applicator tips and a sketching pencil that's safe to use on your skin. 
---
Get "inked" with jagua tattoos
---
If you've been battling the temptation of getting a tattoo but are unable to commit to the lifetime bond between ink and skin, consider getting a jagua tattoo instead. Not only will you save yourself from the steep price tag of a regular tattoo, you can also dodge the pain that comes with the needlework. Talk about the best of both worlds. 
Other artsy things in Singapore: 
---
Cover image adapted from: @heycyann, @nopain_coolstain, @henn.drawn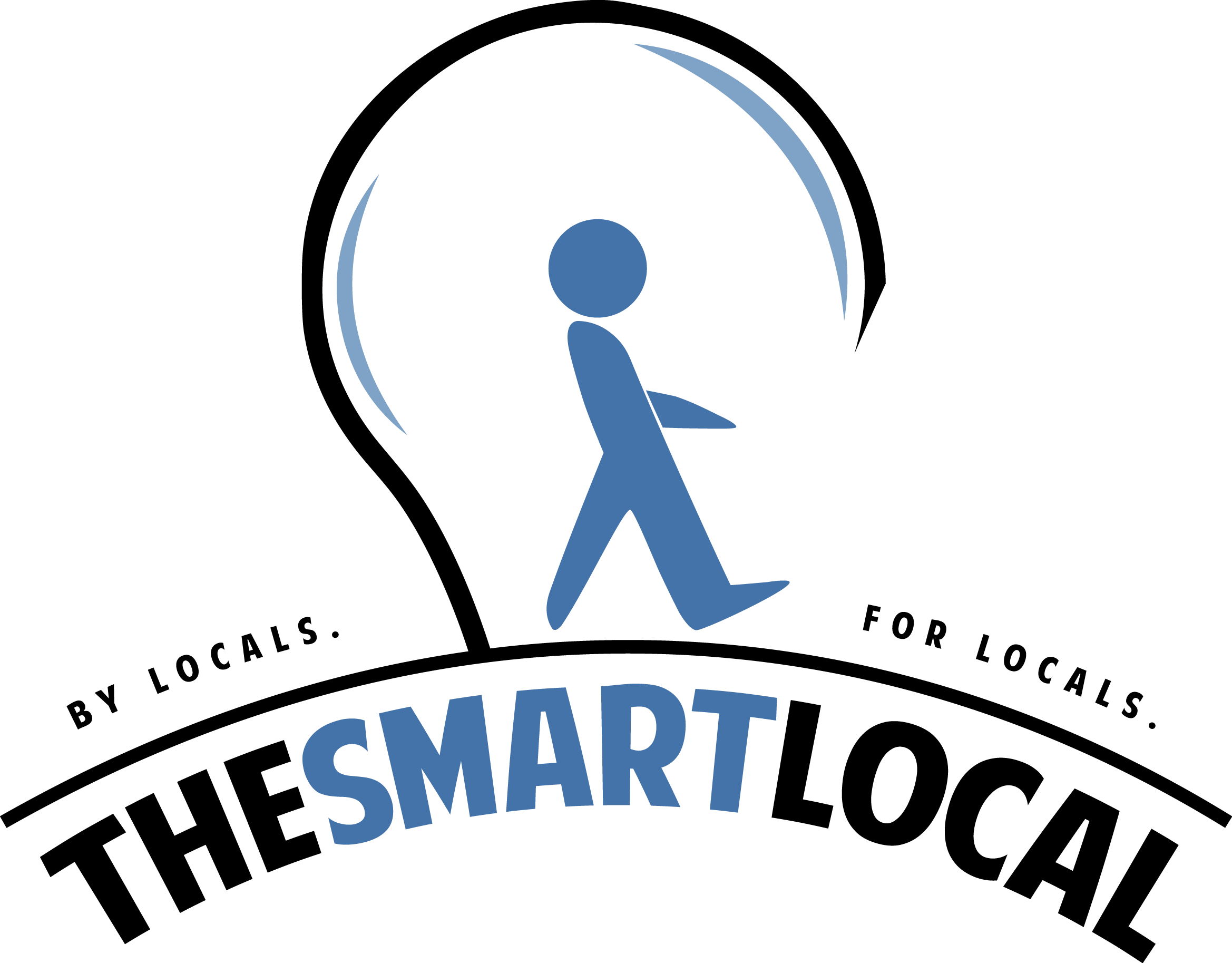 Drop us your email so you won't miss the latest news.