Flea markets in Singapore
---
Unlike what Hollywood flicks from our childhood depict, wearing secondhand clothes is not seen as a faux pas. With more people aiming to be sustainable in their shopping choices, a lot of us are opting for preloved pieces instead of buying new. Not only are they unique, but they're also cheaper – and we get to contribute to saving the environment while we're at it.
The next time you go on a shopping trip, check out these lively and charming flea markets in Singapore as an alternative to the usual fast fashion outlets.
---
1. Weekend Garden – Located in Projector X, The Cathay
---
Image credit: @littlemochibao
An all-in-one flea market in Dhoby Ghaut, Weekend Garden is easy to chance upon while you're on your thrifting journey. Expect various unique finds that range from vintage books to secondhand clothes and handmade crafts. You can also donate your clothes at their drop-off point, which is a great way to put your old stuff to better use. 
Bookworms should head to Level 5, where the whole floor is dedicated to just books. Expect to find a wide range of genres such as children storybooks, vintage titles, and even Asian and local literature from as low as $3. 
Date & time: 18th-19th, 26th February 12pm-8pm | 25th February 2pm-8pm
Venue: Projector X Picturehouse, 2 Handy Road, Level 5 & 6, Singapore 229233
Contact: Thryft's Instagram
---
2. Fleawhere – Find brands like Nike & Love Bonito for cheap 
---
Image credit: @_estherchua
If you're looking to cop some thrifted gems from local and international brands such as Love, Bonito and Nike, Fleawhere is the place to be. It's organised by the same folks behind events such as Artbox, Eatbox, and Slurping Good.

Those who are decluttering their wardrobes can also rent a booth from $80/day. Think about it this way – if you share with a friend, that's just $40 each.
Date: Multiple times a year, dates for 2023 to be announced
Venue: Queensway Shopping Centre, Singapore 149053
Contact: Fleawhere website | Fleawhere Instagram
---
3. Market Gaia Guni – Previously Sungei Road Thieves' Market 
---
Image credit: Market Gaia Guni
Some of us remember the old Sungei Road Thieves' Market, an iconic flea market located at Rochor River that ran all the way from the 1930s to 2017. Those who'd wanna relive the nostalgia would be happy to know that some of the original vendors have moved to Market Gaia Guni, nicknamed "Singapore's Karang Guni's Market".
Still, you can expect the same old treasures that were available at the old Sungei Road Thieves' Market.
Vintage tapes and antique coins are just some of the things you'd discover.
Image adapted from: @marketgaiaguni, @marketgaiaguni
Notable stalls include one that sells old cables – so if you have appliances with odd plugs, you know where to go. Aspiring musicians can also check out a store run by the "invisible organiser" of the market, which repairs old ukuleles and guitars and selling them for as low as $30.
Address: 200 Woodlands Industrial Park E7, Singapore 757177 (Behind Sheng Shiong Supermarket)
Opening hours: Sat-Sun & PH 12pm-8pm (Closed from Mondays to Fridays)
Contact: Market Gaia Guni Facebook
---
4. Weekenders Market – Pet-friendly flea market 
---
Image adapted from: @jurongplaygrounds
Pet-friendly shopping spots can be hard to find in Singapore. Enter: Weekenders Market, a flea market where your furry pals are welcome. The monthly flea market features small local brands, and you can find anything from handcrafted jewellery to "Made in Singapore" pet products. 
End this cute date with your furry pal by having a splashing good time.
Image credit: @jurongplaygrounds
After shopping for goodies for your furkid, head over to Wag & Wild water park for dogs – it's located just around the corner from the market.
Date: Once a month – the next one is from 11th-12th March 2023
Time: 9am-6pm
Venue: Jurong Playgrounds, 2 Jurong Gateway Road
Contact: Jurong Playgrounds website
---
5. The Hammock Market – For all the y2k girlies
---
Image credit: @un.wastelands
For bootcut corduroys and cargo pants that have been trending all over TikTok, head down to The Hammock Market. This weekly flea market is a hotspot for many Singapore-based Instagram thrift stores. It's perfect if you're looking to revamp your wardrobe and want to try on the clothes irl first.
Image adapted from: @thehammockmarket
As the booths are rented per event, the stores are constantly rotating. But you can expect to find regular residents like @thriftanic and @ahma.thrifts weekly. From 80s-style windbreakers and American workwear jackets to oversized graphic tees, these second hand clothing stores have everything you need to look like a streetwear fashionista.
If you're into one-of-a-kind vintage home decor, curated items from @bijou.objects may pique your interest. While you're at it, keep a lookout for @qquirkynails' booth for unique press-on manis, or squeeze in a Jagua tattoo sesh with @henn.drawn. 
Date: Every Saturday
Time: 11am-6pm
Venue: Aperia Mall L1, 12 Kallang Avenue, Singapore 339511
Contact: The Hammock Market Instagram
---
6. The Luggage Market – Buy cheap clothes out of someone's luggage
---
Image credit: @angcasy
At The Luggage Market, you can shop out of someone's literal luggage. You'll find items from t-shirts and dresses to sneakers and bags at low prices. 
If you're looking to clean out your closet, sign up for a booth on their website from $68. Make sure to get notified when they drop their slots, as booths sell out almost immediately. There's also an option to share a booth with a friend for a more cost-effective decluttering sesh.
Date: Every Sunday
Time: 11am-6pm
Venue: Aperia Mall L1, 12 Kallang Avenue, Singapore 339511
Contact: The Luggage Market website | The Luggage Market Instagram
---
7. The Retro Factory – Antiques galore
---
Image credit: @etui.trove
For those into the vintage aesthetic, drop by the Retro Factory Flea Market. One-of-a-kind vintage clothes, accessories, watches, and even crystals are found here. 
Image credit: @vinylheavy
What's extra special is how you can even find old records across various genres like Pop Rock and New Synthetic. The records start from $3, depending on size and rarity. If you collect watches, check out the vintage watches (from $180), with some dating back to the 1930s.
The next edition is happening from 3rd-5th March. Make sure to check out their Instagram page to stay updated as the vendors rotate each time. 
Date: Multiple times a year, 3rd-5th March 2023
Time: Fri 4pm-10pm | Sat 1pm-10pm | Sun 11am-8pm (Closed from Mondays to Thursdays)
Venue: Katong Square, 88 East Coast Road, Singapore 423371
Contact: The Retro Factory Instagram
---
8. Singapore Really Really Free Market – Legit, everything is free
---
Image credit: Singapore Really Really Free Market
As the name of the market suggests, everything is really free. If you can find it at Singapore Really Really Free Market, you can take it. 
It's not just physical items, either. There are vendors willing to share their skills, such as tarot readings and haircuts, free of charge. Additionally, you can give back to the community by donating your pre-loved books, soft toys or clothes – anything you'd like to give a second life to. 
Their next event will be on 18th March 2023 – so head down if you'd like some good, I mean, really good bargains.
Date: Multiple times a year, with the next event on 18th March
Venue: TBC
Contact: SRRFM Facebook
---
9. $1 Thrift Event – Snag everything for a dollar
---
Image credit: @thecinnamon.store
$1 for everything? It's a steal. There aren't any hidden "terms & conditions", either. At this $1 Thrift Event, the only thing you have to do is to make a booking in advance. This is to create the ideal shopping experience due to limited shop space available.
There's no limit to the amount of pieces you can buy at once. There's also an option to donate your used books and clothes when they open for collection. Although this is not a continuous event, their Telegram store is open all year round, so turn your notifications on if you'd like to be informed of new listings. 
Date: Multiple times a year
Contact: Huan Space Instagram
---
10. PlayDate Thrift Market – For the cottage core fashionistas
---
Image credit: @playdatestore
A collective event by different local thrift stores, PlayDate Thrift Market has something for every aesthetic. Whether you're a cottage core gal or you prefer UK drip, all you have to do is scour through the racks. If the name sounds familiar, that's because it's a subset collective of The Fashion Pulpit, a second hand clothing store that emphasises on swapping old for new.
Moreover, they donate a percentage of their profits to Daughters Of Tomorrow – so when you shop with them, you not only save clothes but also help women from low income families. There are currently no upcoming events, but keep your eyes peeled on Play Date's Instagram page for updates.
Date: Multiple times a year
Contact: Play Date Instagram
---
11. Alternative Fashion Fair – Swap, buy, donate
---
Image adapted from: @fashionresetsg
Alternative Fashion Fair is an event by Fashion Reset, a circular fashion initiative that aims to encourage people to buy and swap second-hand clothes, and support upcycled designs. 
Their clothes are handpicked from the SSVP Shop, a charity that sells used clothing, specially curated for the Gen Z crowd. Sign up for the free clothes swap to skip the queue. Simply bring up to 5 articles of clothing; if they pass the quality check, you can go ahead and shop to your heart's content.
Date: Multiple times a year
Venue: NTU Singapore Hokkien Huay Kuan Building, CoHASS Foyer, 48 Nanyang Avenue, Singapore 639818
Contact: Fashion Reset Instagram
---
Bonus: Void Deck Flea Markets – Cheap gems in the neighbourhood
---
Image credit: Simply Eunos
The flea market experience doesn't get any more authentic than it does here. Buy second hand gems from your neighbours in these Void Deck Flea Markets, organised independently by various Community Centres (CC) and Residents' Committees (RC). If you've got rizz, you may even be able to sweet talk your way into a bargain.
Some communities have themed flea markets such as a Hari Raya one held by Punggol Suncress RC in 2022. Scroll through your CC's or RC's Facebook for more information and you might just stumble upon steals you didn't ask for.
Date: Multiple times a year
Contact: Whampoa CC Facebook | Punggol Suncress RC Facebook | Marine Parade Cluster Facebook 
---
Shop at these flea markets for the cheapest bargains
---
Sometimes, thrifting online just doesn't cut it – the clothes just don't evoke the same vibe as they do when you see them in real life. The shipping and waiting time is also dreadful and anxiety-inducing. 
In real life, these issues are automatically resolved. Besides cheap deals, flea markets are also a fantastic representation of our city's vibrant culture and diverse communities. So grab your recycled tote bags and get ready to fill them up with thrifted finds.
More shopping tips in Singapore:
---
Cover image adapted from: @littlemochibao, @playdatestore, @thecinnamon.store.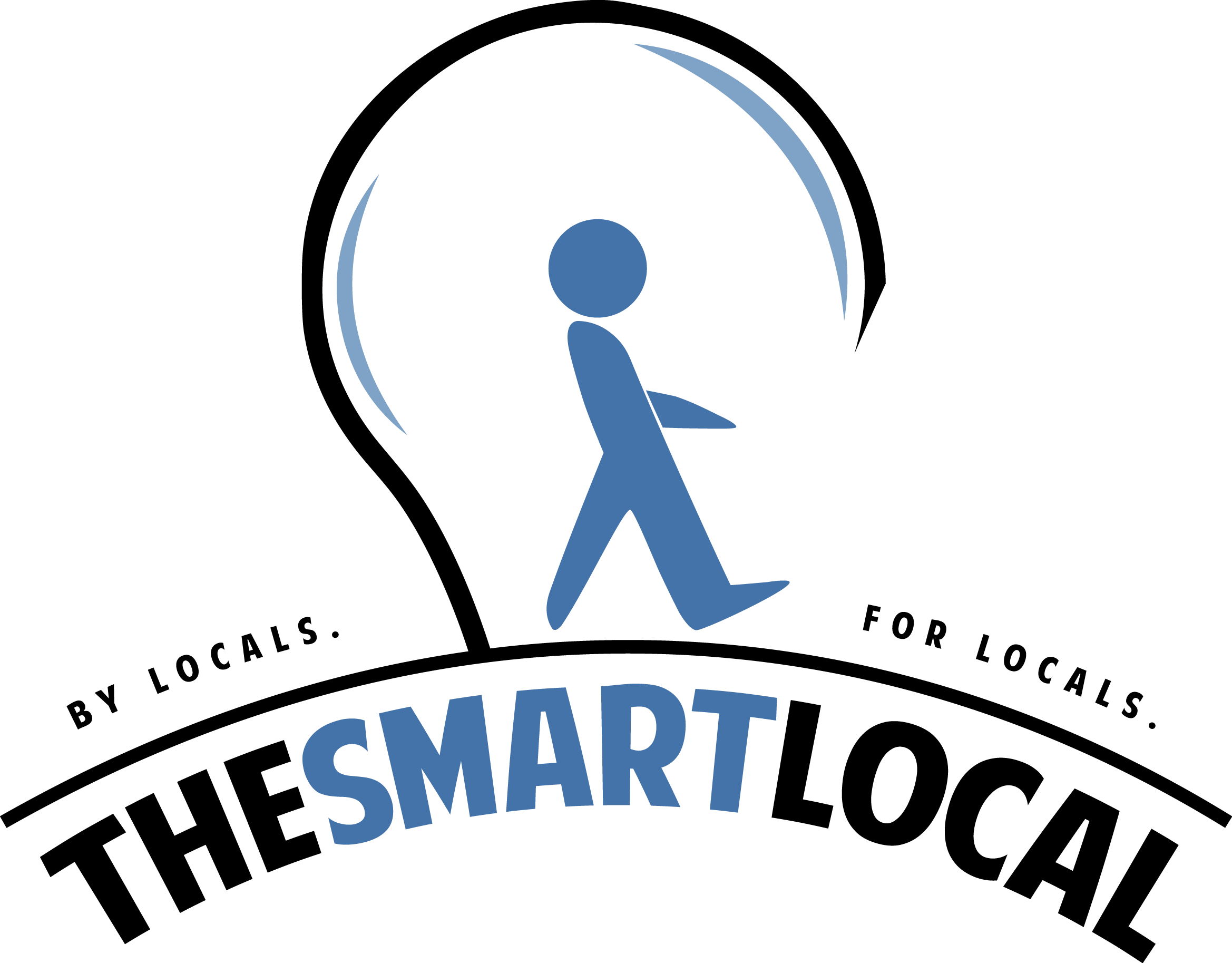 Drop us your email so you won't miss the latest news.