Mould and mildew removers in Singapore
---
We all dream of that Pinterest-worthy bathroom, spick and span with polished clean surfaces. But oftentimes, in this humid climate, it's not long before we're troubled with mould and mildew – a bane that pops up if we even so much as skip a week of cleaning. Worse still, once it starts, it spreads like wildfire. 
Even with loads of elbow grease, scrubbing with regular soap doesn't permanently solve things. For a quick, decisive victory over these pesky patches, here are 10 mould and mildew removers in Singapore to eliminate them pronto:
For more articles on cleaning: 
---
– Sprays – 
---
1. Daiso mould remover – budget-friendly $2 option 
---
Daiso is a godsend when it comes to $2 household products that punch far above their weight when it comes to value. Their mould remover is no different, and you can get a 300ML bottle of the foamy eliminator, complete with a spray nozzle, stocked in most of their outlets. 400ML refill bottles are also available once you're done with the former.
The spray nozzle works best when the bottle is held upright, and effectively covers swathes of bathroom surface with a couple of spritzes. Leave it to stew overnight before wiping down the area with a dry, clean cloth. 
Read our article on the best Daiso products, ranked.
Price: $2
Get it from any of these Daiso outlets in Singapore
---
2. Mr Muscle Mold & Mildew Killer – no scrub formula
---

Image credit: Carousell
Clean your bathroom without getting your hands dirty with Mr Muscle's Mold & Mildew Killer. Instead of you having to scrub the surface with a brush or sponge for results, this foaming spray penetrates surfaces like tiles, bathtubs and pails, and gets rid of all that funky fungi without leaving any slimy marks behind.
All you have to do is let it absorb into the surface until you no longer see the foam and then rinse it thoroughly with water. 
Price: $5.10
Get Mr Muscle Mold & Mildew Killer on Lazada
---
3. Magic Clean Stain & Mould Remover – rids black mould in 5 min
---

Image credit: @eydiamv
For most of us busy bees, cleaning our bathrooms mainly involves a quick scrub while we are in the shower. The perfect tool for a quick clean-up is the Magic Clean Stain & Mould Remover, which is packed with a strong formula that's said to eliminate black mould in just 5 minutes.
It doesn't require any scrubbing or wiping either, so all you need to do is apply it to mouldy spots and rinse it out thoroughly, and you've got a much cleaner toilet without having to break a sweat.
Price: $5.39
Get Magic Clean Stain & Mould Remover on Lazada
---
4. Ecozone Mould Remover Spray – kid-safe option
---

Image credit: velvutoutlet
Going hard isn't always the only way to go. For those with young kids at home, Ecozone Mould Remover Spray is a non-toxic, kid-friendly option that's free of harsh chemicals. Instead of using powerful cleaning agents like chlorine and bleach, this remover is made out of plant-based ingredients that's safe for use around kids and elderly. 
Simply spray the solution on a dry surface, let it dry completely and then wipe it away with a damp cloth. Despite consisting of just essential oils and water, its seemingly mild formula works on bathroom sealant, tile grout, shower screens and window sills – and prevents mould regrowth once it's done.
Price: from $13.41
Get Ecozone Mould Remover Spray on Shopee
---
5. Cif Perfect Finish Mould Stains Remover – good for bathrooms
---

Image credit: @battletokeepitclean
In tune with the brand's rep for powerful cleaners, the Cif Perfect Finish Mould Stains Remover with Bleach comes packed with strong cleaning agents like bleach. Spray it onto mouldy and dank areas of your bathroom and let it sit for about 15 to 20 minutes – it'll wipe out all that microscopic fungal growth and leave behind a clean, spot-free and disinfected surface.
Remember to put on a pair of rubber gloves as the bleach can be harsh on the skin!
Price: $8.90
Get Cif Perfect Finish Mould Stains Remover on EA Mart
---
– Gels – 
---
6. Gong100 Mold Remover Gel – popular Korean brand 
---

Image credit: Blank Corp
A popular Korean brand of late, Gong100's Mold Remover Gel has been garnering hype on social media for its minimalist packaging that looks almost like a skincare kit.

Image credit: Treacious L.
With a thin applicator, it's suitable for smaller areas that need extra help such as between tiles of the bathrooms, and corners of mouldy window grooves that have been dampened by rainwater. Apply a generous amount onto surfaces and let it sit for about 2 hours before rinsing it with water or wiping it down with a damp tissue.
Price: $11.80
Get Gong100 Mold Remover Gel on Shopee
---
7. Household Mold Removal Gel – gets into small gaps
---

Image credit: Loveshomes
Dark and damp, cracks are inviting spots for mould and mildew if not dealt with properly. Household Mold Removal Gel has a thin nozzle that gets into tight spaces to nip the problem in the bud. The formula is also safe to use for rubber materials so if you've been dying to clean the seals of your washing machine, this does the trick!
Price: from $2
Get Household Mold Removal Gel on ezbuy
---
8. Wolf King Mold Remover Gel – sticks to walls for 5 hours
---

Image credit: EverChic Living Supplies Store
Mildew, which tends to grow on damp surfaces, might be relatively easy to get rid of. But mould is the bigger problem of the two. A tough nut to crack, the latter can damage entire structures like walls if left be for too long. Once it starts spreading up walls, you might want to try a more substantial spot treatment like the Wolf King Mold Remover Gel.
While most mouldy spots require about 15 minutes to be fixed, more stubborn growths can be addressed by applying this gel, which can cling on the vertical surfaces for up to 5 hours, to really get in there and snuff out the mould.
Price: from $9.90
Get Wolf King Mold Remover Gel on Shopee
---
– Pens – 
---
9. Clorox Bleach Pen – multi-use precise bleach pen
---

Image credit: familyhandyman
An multi-use tool that's always good to have on hand, the Clorox Bleach Pen is a nifty contraption that basically helps with all sorts of precision clean ups. Write off stains in grout and hard-to-reach corners by running the applicator down the lines of mould and squeezing out the bleach liberally.
You can use it for all sorts of stains too – it'll get that laksa splash off your white shirts, or wine stains off your sofa covers or carpets.
Price: $5.50
Get Clorox Bleach Pen on Fairprice
---
10. Monami Tile Grout Marker – mould concealer used like a marker
---

Image credit: AO Photo
Have your bathroom, kitchen surfaces and tile floors look as good as new with the Monami Tile Grout Marker. The pen-like concealer is an easy-to-use tool that'll turn all those dark and old tile grout white and fresh-looking. On top of keeping things presentable, the formula also helps to inhibit mould growth.
Price: $3.50
Get Monami Tile Grout Marker on Shopee
---
Mould remover in Singapore
---
Mould and mildew can all too easily turn our immaculate bathrooms and kitchens into dank and gloomy scenes straight out of "The Haunting of Hill House". Not only do they present an eyesore, they're also known to cause all sorts of respiratory problems and eye irritation. 
To reclaim the bathroom and kitchen of our dreams, arm yourself with these mould and mildew remover sprays, gels and pens, for an effective fix.
---
Cover image adapted from: Blank Corp, TheSmartLocal, AO Photo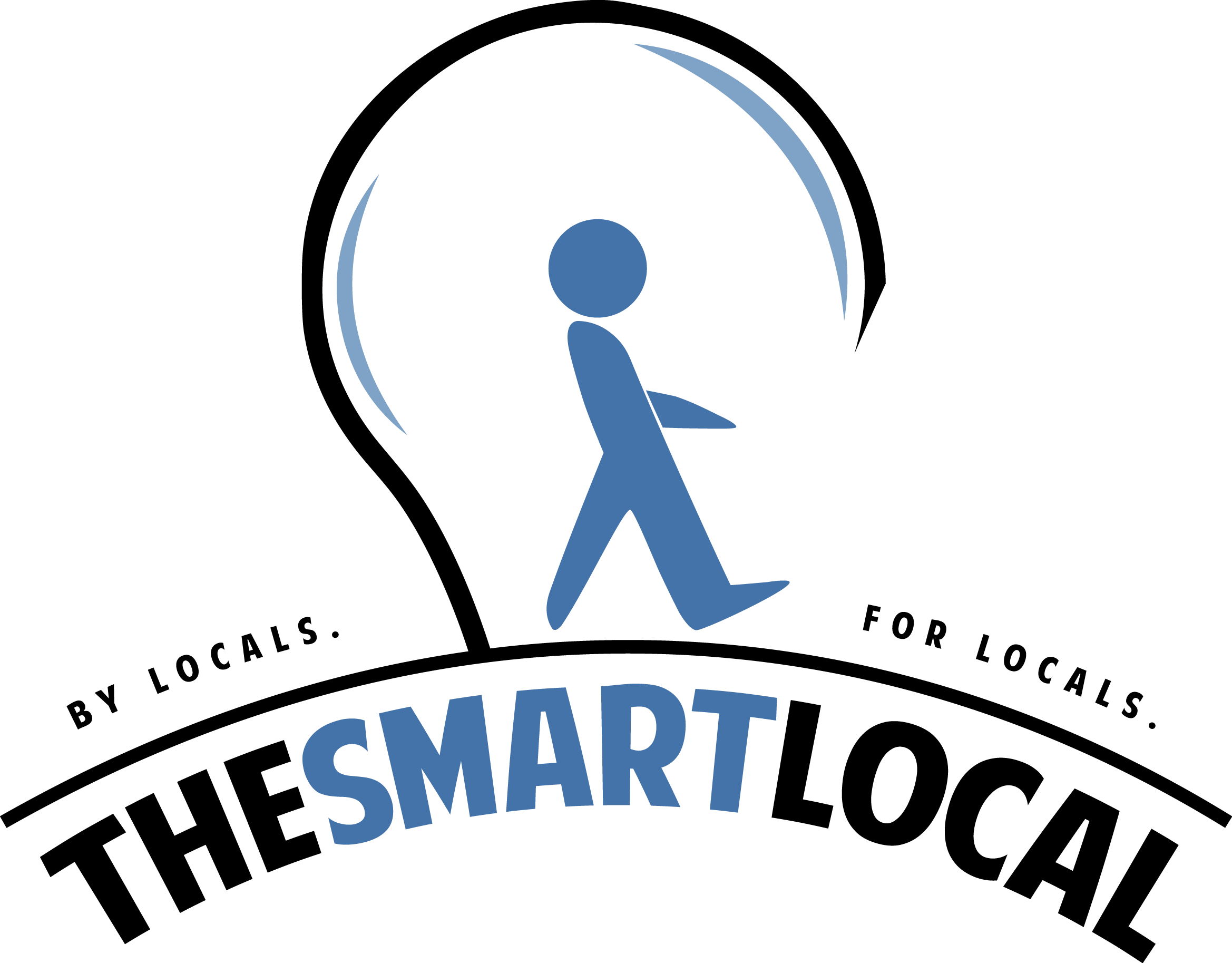 Drop us your email so you won't miss the latest news.