Best foldable bicycles in Singapore
---
With our ever-expanding cycling network and gems such as the scenic Rail Corridor and windy East Coast Park, it's no wonder cycling is quickly becoming Singapore's national pastime. If you're looking to squeeze in some cardio on the way to work or jio your pals for a leisurely weekend ride, foldable bicycles are the best way to get in on this healthy hobby.
Collapsing into compact bundles, foldable bicycles save space in smaller homes, are easily stored in car boots or even toted onto buses and MRT trains for extra convenience while commuting. Whether you're seeking out one for work or play, here are the 12 best foldable bicycles in Singapore:
---
1. Brompton C Line – Most compact with high customisation
---
Brompton with added accessories such as a front pannier bag for storage and a carrying handle for portability.
Image credit: @verns_bromie_ride_captures via Instagram
Foldable bicycles are pretty much synonymous with Brompton. And for good reason – these bikes are constructed from stainless steel and among one of the most compacted when folded. 
Brompton bikes are small enough to fit under cafe tables and even in the overhead bins of planes.
Image credit: @brompton_sg via Instagram
They're also highly customisable in terms of parts, accessories, and colours. Start by picking the Brompton C Line – one of their most popular series in Singapore that includes the Urban, Utility, and Explore models. You can then switch out seats and wheels, or add on a bell and lights to make the bike your own.
Price: From $2,480
Gears: 2 to 6-speed
Weight: From 11.26kg
Folded dimensions: 58.5cm x 56.5cm x 27cm
Address: 107 North Bridge Road, #01-26 Funan Mall, Singapore 179097
Contact: 6908 5023
---
2. 3Sixty S6 – Brompton alternative on Shopee
---

Image credit: @bayuu_vk via Instagram
If you're looking for a collapsible bike that's got the Brompton aesthetic but not the Brompton price tag, look no further than the 3Sixty S6. Like its lookalike, it's got a steel alloy frame and seamless folds. 

Image credit: @liaogebike via Instagram
The similarities don't end there – you can even choose between M and Y handlebar options. The M handlebar can be pulled closer to your torso so it's highly recommended for smaller riders since it's easier to control. The bikes also come in an array of colours, including ombre options such as Oilslick and Electrosilver.
When not in use, the bike folds up easily. Plus, there are rollers attached to the rear wheel and near the seatpost so the bike can be transported around easily when folded – a trusty feature you'll also find on the Brompton.
Price: From $770
Gears: 3- or 6-speed
Weight: 12.8kg
Folded dimensions: 63cm x 60cm x 33cm
Buy 3Sixty S6 on Shopee.
---
3. Tern Link D8 – Adjustable for different heights & 10-second folding
---
Image credit: @piki_photo via Instagram
Nailing the perfect fit for your bicycle is essential for comfort and safety, especially for longer rides. Most bicycles allow you to adjust the height of the saddle, but the Tern Link D8 lets you further tweak the position of the handlebars. This way, you can pick a more comfortable and upright position for long rides, or a lower, more aerodynamic one to go a little quicker.
Image credit: @ternlisboa via Instagram
For convenient storage and transport, the bike folds down in 10 seconds with 3 simple steps, and is held together securely by magnets to be carried around. The bike also has nifty features to boost its reliability and usefulness, including puncture-resistant Kevlar tyres and compatibility with racks and fenders.
Price: $1,050
Gears: 8-speed
Weight: 12.1kg
Folded dimensions: 79cm × 72cm x 38cm
Buy Tern Link D8 on Bike Haus.
---
4. Bolt Classic Foldable Bike – Free doorstep delivery & 10-year warranty
---
Image credit: Bolt 
If you're investing in a foldable bicycle, chances are, the folding feature is one you'll be using quite often. You'll therefore want one that can withstand multiple folds or at least provide a warranty should the folding mechanism fail. Thankfully, with Bolt, you get a 10-year warranty that covers damage to your bike.
The Bolt Classic Foldable Bike is the most affordable on this list, but it's still technologically advanced with its inclusion of disc brakes for safety and larger 20-inch wheels that provide a smoother ride.

Image credits: Bolt
As a key feature of any foldable bike, the Bolt Classic collapses small enough to take on the train or fit in your car boot. It also compacts quickly and easily within 6 seconds so you won't get weird looks as you stand at the entrance of the MRT station struggling to get things into place. 
If you're ready for your new Bolt bike, you don't have to visit a shop to pick it up. Bolt includes free delivery on all orders of their bikes. This way, you get to enjoy a hassle-free experience all the way from purchase to usage.
Price: $450
Gears: 7-speed
Weight: 14.8kg
Folded dimensions: 83cm x 33cm x 62cm
Buy Bolt Classic Foldable Bike.
---
5. Dahon K3 – Lightweight at only 8.1kg
---

Image credit: @witzard_1979 via Instagram
It can be incredibly liberating to zip along scenic cycling routes in Singapore, but you'll have to dismount at some point to lift your bike over obstacles such as kerbs and steps. Even if you're not encountering flights of stairs on the regular, a lightweight bike can make minor inconveniences such as folding and unfolding much more effortless.
The Dahon K3 might be a touch larger than the Brompton when folded, but it only weighs a fraction as much – and costs much less.
Image credit: @mue.mue58 via Instagram
Weighing in at just 8.1kg, the Dahon K3 is one of the most lightweight folding bicycles on the market. While most other bikes weigh above 10kg and sport 20-inch wheels, this adorable gadget has 14-inch wheels that let it fold into a tiny package. Smaller wheels can result in a bumpier ride, but on flat ground, the bike can hit speeds of up to a whopping 35km/h.
Price: From $813
Gears: 3-speed
Weight: 8.1kg
Folded dimensions: 64cm x 63cm x 29 cm
Buy the Dahon K3 on Shopee.
---
6. Decathlon BTwin Tilt 500 20" – Affordable with accessory options
---
A kitted-out BTwin Tilt 500 with added accessories such as a bottle cage, rear lights, saddlebag and handlebar bag.
Image credit: @angelotorino81 via Instagram
Decathlon is a haven for aspiring fitness enthusiasts, and they've partnered up with Taiwanese bicycle maker BTwin to bring their range of affordable rides to our shores. At just under $400, the BTwin Tilt 500 is a wallet-friendly option that even offers you 7 gear speeds to deal with different slopes and terrain.
Though its other features are rather typical, the BTwin Tilt series offers compatibility with Decathlon's jaw-dropping range of bike accessories. From saddlebags to rear blinkers, you can even convert the Tilt 500 to carry more cargo with a fabric front basket ($15.90) and a pair of 15L bags ($29.90) for more eco-friendly grocery runs.
Price: $399.90
Gears: 7-speed
Weight: 13kg
Folded dimensions: 78cm x 66cm x 38cm
Buy the BTwin Tilt 500 on Decathlon.
---
7. Birdy Touringplus 24SP – Best for hilly terrain & rough surfaces
---
Image credit: Mighty Velo
With its high-tech engineering and rugged looks, Birdy bikes might very well be the Land Rover of the foldable bicycle world. One of the premium options on this list, the Birdy Touringplus 24SP is built for comfort, and you'll be cushioned with both front and rear suspension, along with thick tyres to roll right over rough and bumpy terrain.
Image credit: @birdybicycle via Instagram
Perfect for the occasional off-road adventure, the Birdy Touringplus 24SP offers a whopping 24 gear speeds, letting you pedal through hilly road surfaces with ease.
Price: $3,150
Gears: 24-speed
Weight: 11.8kg
Folded dimensions: 72cm x 60cm x 33cm
---
8. Bickerton Junction 1307 – Padded seat for long rides
---
At first glance, the Bickerton Junction 1307 looks like another Brompton copy. But its shape and the way it folds are where the similarities end.

Image credit: @mars_dorado via Instagram
What stands out for this Bickerton foldable bicycle is its seat that is more padded than Brompton's. This makes for a cushy ride, especially if you're taking this bad boy out to conquer a long-distance cycling route in Singapore. Although designed more for city streets on paved pathways, the bike's 7-speed gear means it can handle climbing inclines with ease.
Price: $599
Gears: 7-speed
Weight: 16kg
Folded dimensions: 32cm x 85cm x 71 cm
---
9. Hito X6 – Best for tall & heavy riders with sporty design
---
Image credit: jackbikesg via Youtube
Foldable bikes are made to be as compact and light as possible – so for larger riders, it's important to pick a ride that suits their needs. Supporting riders weighing up to 160kg, the Hito X6 is highly rated by taller riders of up to 1.8m. 
It's a good option for those looking to get the most bang for their buck, coming in under $500 but weighing a modest 11kg. The upgraded 2023 model boasts aluminium pedals for sturdier rides – available in a range of sporty looks, including an eye-catching gold-and-black design.
Price: $599
Gears: 7-speed
Weight: 11kg
Folded dimensions: 35cm x 60cm x 80cm
Buy Hito X6 on Lazada.
---
10. CarryMe – Slim foldable ideal for MRT commuters
---
Image credit: Pacific CarryMe via YouTube
Most foldable bikes are built small enough to be brought aboard public transport, but the CarryMe takes it to the next level with its slim trolley-like design. It comes in an array of 9 colours and folds into a nifty bundle that easily rolls on casters through crowded malls or MRT stations. 

Image credit: Pacific CarryMe via Youtube
It's definitely not the top pick for those looking for an adventure on wheels as its smaller tyres result in a slightly bumpier ride, and you'll be straining to climb steep hills on its single gear. But weighing only 8.4kg, it is compact and easy to fold, making it the perfect companion to zip between your doorstep and the MRT station. 
Price: $999
Gears: Single-speed
Weight: 8.4kg
Folded dimensions (LHW): 91 x 32 x 25cm
Buy CarryMe.
---
11. Java Zelo V2 – Reliable in tough & wet road conditions
---

Image credit: @md.fvrhvn via Instagram
Cycling in wet conditions can be dangerous – especially when brakes slip and you can't come to a stop in time. This won't be a problem with the trusty Java Zelo V2, which uses disc brakes that you'd commonly find on motorbikes and cars – all while being one of the cheapest foldable bikes on the market.
In addition, it boasts a solid set of features that includes a decent 7-speed Shimano gear set, and robust and grippy Kenda tyres that'll stand up to rough and slick terrain.
Price: $339
Gears: 7-speed
Weight: 13kg
Folded dimensions: 91cm x 65cm x 39cm
Buy Java Zelo V2.
---
12. Begasso – Most affordable with stable full-sized frame
---

Image credit: @ma.sharlaine via Instagram
Foldable bicycles usually sport smaller wheels for a more compact size, but the Begasso provides extra stability with a larger, full-sized design. Featuring extra-large 26-inch wheels, cruise on bumpy ground worry-free, as you'll be cushioned with springy suspension on both the front and rear wheels. 
It also offers disc brakes for reliable braking along with a generous 24-speed gear set to help you traverse rough terrain. The best part – it folds in half so you'll be able to transport it by car if you're planning an overnight cycling ride, without having to install an external bicycle rack.
Price: $349
Gears: 24-speed
Weight: 16kg
Folded dimensions: 91.4cm x 71.1cm x 30.5cm
Buy Begasso on Lazada.
---
Explore Singapore with these compact foldable bicycles
---
Whether you're looking for a ride to join your kaki on weekend adventures, or a companion to supercharge your daily commute, there's a wide range of foldable bicycles to fit your budget and needs.
Allowing you to free up valuable storage space at home, foldable bicycles also catch a ride on our efficient public transport system to explore Singapore's many far-flung gems and create great memories with loved ones.
Where to take your new foldable bike:
---
Cover image adapted from: @verns_bromie_ride_captures, @ma.sharlaine via Instagram
The products have been ranked in terms of functions, and price from sources and reviews online.
Original article published on 26th Mar 2021. Last updated by Ong Yee Ching on 25th May 2023.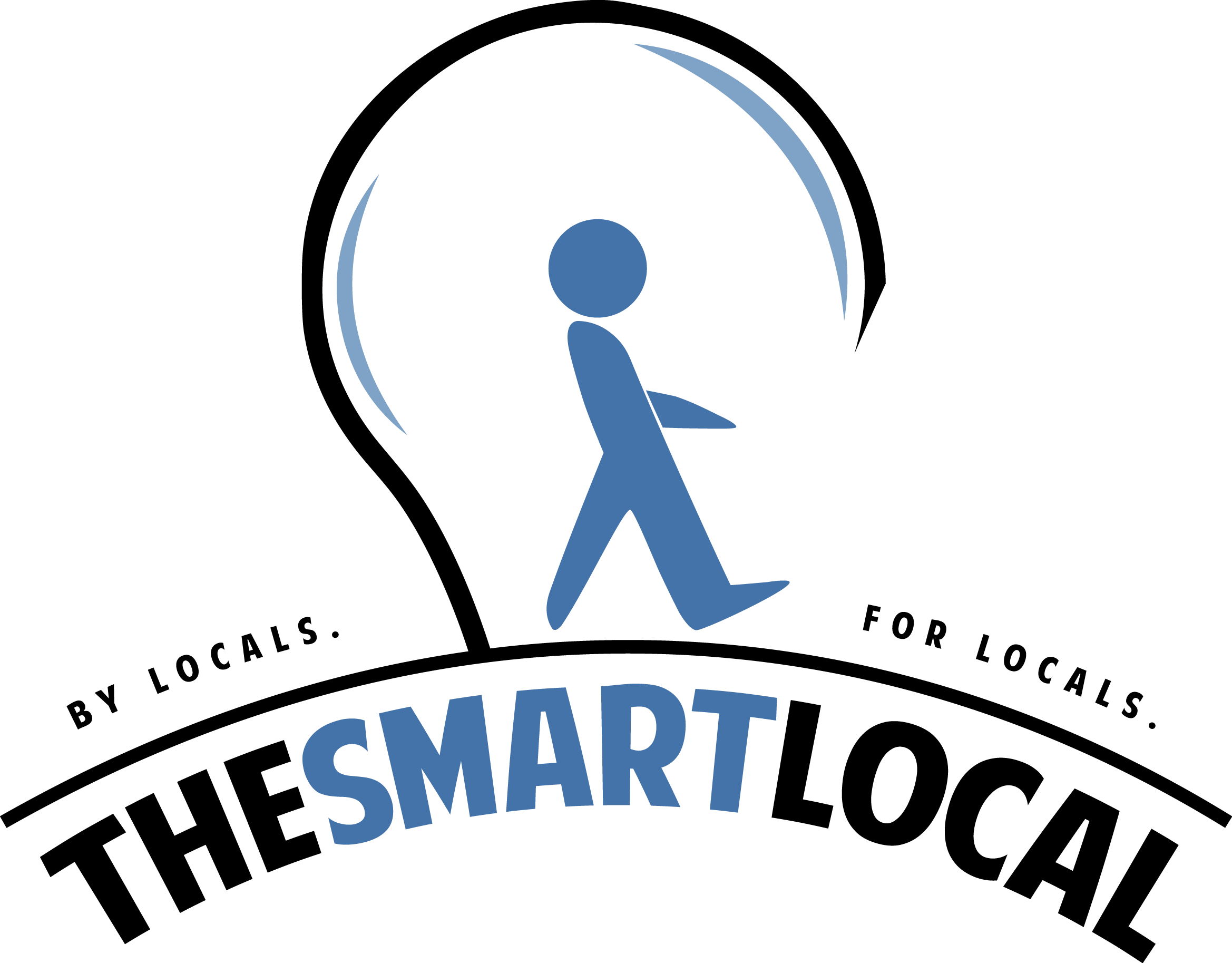 Drop us your email so you won't miss the latest news.