Best mountain bikes in Singapore
---
Bicycles might be simple two-wheeled contraptions, but from speedy road bikes for round-island rides to nifty foldable bikes for the frequent MRT commuter, there are designs and features for each individual need and preference. But for more adventurous souls, mountain bikes are the go-to if you're pining to explore a more rugged side of Singapore.
Equipped with sturdy frames, beefy tyres and cushy suspension, these Swiss Army Knives of the bicycle world are built to handle any terrain you throw at it. From PCN routes, dirt paths to rocky outcrops, these seven best mountain bikes you can find in Singapore will be sure to deliver a smooth, reliable ride even when you're feeling extra daring.   
Check out our other articles on cycling:
---
1. Btwin Rockrider ST 30 – Most affordable with accessory options
---

Image credit: Decathlon Singapore
For beginner cyclists, the Btwin Rockrider ST 30 provides an extra-comfortable ride in a more upright position with its raised handlebars and cushy saddle. Even as the most affordable option on this list, it's made out of sturdy steel that can handle plenty of use and abuse – with a lifetime warranty on those rigid parts for ease of mind.
With its 6-speed gears and all-terrain tyres, the Rockrider ST 30 would fare well on cycling paths, pavements or even the occasional dirt track. However, with its more basic rim brakes, you'll want to be quite cautious in wet conditions, while also avoiding extra-bumpy routes as it lacks any suspension.
Even so, the ST 30 makes for a fantastic everyday bicycle for grocery runs or other errands, as it's compatible with a wide range of Decathlon accessories like rear racks ($16), baskets (from $12) and even child seats ($70).
Best for: Cycling paths
Price: $225
---
2. Begasso – Foldable mountain bike with full suspension
---

Image credit: @begasso_sg
Storage space comes at a premium here in Singapore, and Begasso Foldable Bike lets you have in on the benefits of a large, sturdy mountain bike that folds away neatly between rides. In fact, it collapses small enough to fit into most car boots, letting you pack it along to take on routes further afield without fiddling with cumbersome external bike racks. 
You'll be guaranteed a smooth ride with ample 26-inch tyres and dual suspension on both the front and rear wheels. The bike also has fenders and mechanical disc brakes for convenient and safe riding in wet conditions, but its hinges can be vulnerable to large shocks and impacts. So while you'll glide through dirt paths just fine, you'll want to stay away from sharp drops.
Best for: Cycling paths
Price: $385
---
3. Polygon Cascade 4 – Budget bike with powerful hydraulic brakes
---

Image credit: @shauryaauto09
But for those raring to negotiate the rugged courses at Dairy Farm or Chestnut Nature Park, the Polygon Cascade 4 is a good first foray with its stable and reliable hydraulic brakes – tech that's used in cars and motorcycles. These apply firm pressure even on rapid descents, avoiding wheel lock-outs and the ensuing heart-stopping skids when things get hairy.
At this price point, you'll also find a 24-speed Shimano Deore set of gears that are well regarded by bicycle commuters for its all-weather reliability. This, along with a more comfortable upright riding position and 27.5-inch wheels make it a flexible option for those looking for something that's ideal for longer distances too.
Best for: Light off-road use
Price: $499
---
4. Merida 2021 Crossway 40 – Hybrid bike for long-distance comfort
---

The Merida Crossway has thin tyres for greater speed on smooth paths, but still has suspension at the front and under the saddle for buttery-smooth long-distance rides.
Image credit: @_nicoleguizamon
Combining the ruggedness of mountain bikes with the speed you'd get with road bikes, hybrid bicycles like the Merida Crossway 40 are ideal for those intending to stick to paved routes while staying road-ready for those few detours along dirt tracks.
Apart from reliable hydraulic disc brakes, the Crossway features thinner, larger 29-inch wheels that let you slice through the wind with minimal resistance. It also has front suspension but you'll only get about 63MM of travel – sufficient for the occasional off-road jaunt – but you'll also enjoy extra suspension built-in right under your saddle so your bum doesn't get jostled around.
Best for: Cycling paths and light off-road use
Price: $693
---
5. Giant Talon 4 – Premium minimalist design at an affordable price
---

Image credit: @nitrobikes.com.ar
The Giant Talon 4 has internally routed cables for a sleek look and easy cleaning after a day of riding in the mud
Some of the highest-end mountain bikes cost well into the tens of thousands, but the Giant Talon 4 offers a healthy dose of premium features at a reasonable price. You'll find the usual suspects like hydraulic disc brakes and generous 100MM of front suspension, but also tough and grippy Maxxis Ikon tyres.
But its calling card is its internal cable routing that tucks the clutter away for a sleek silhouette – which is also practical for quick and easy hose-downs to rinse off the grime after a long day on the trail. The Talon 4 also has a 14-speed gearset and intermediate 27.5-inch wheels that offers the perfect balance between responsive steering and a stable ride.  
Best for: Light to intermediate off-road use
Price: $610
---
6. Marin Bobcat Trail 4 – Extra-cushy suspension for tough routes
---

The Bobcat Trail 4 in Crimson sports a retro design with tan-wall tyres
Image credit: @polvishwajeet_
But for those looking for something a little extra, the Marin Bobcat Trail 4 one-ups the competition with a generous 120MM of suspension travel, easily soaking up shocks and jolts. The bike also offers a more aggressive posture that gives you more control as you navigate technically demanding routes at high speeds.
It's also an ideal pick for the long haul, and lets you easily zhng your setup as you get more experienced with a wide range of tyre widths to suit your preferred terrain. It also accommodates dropper seat posts ($80.27) – which let you raise and lower your saddle with a lever on the handlebars, allowing you to transition between steep climbs and rugged descents on the fly.

A modified Marin Bobcat Trail 4 with thicker, knobbier tyres for loose gravel paths, along with a dropper seat post.
Image credit: Carousell
Best for: Intermediate off-road use
Price: $799
---
7. Volck Marl 2 – Lightweight carbon fibre mountain bike
---

Image credit: @minimotors_sg
Usually found on F1 cars and pro bikes on the Tour de France, carbon fibre is an extremely lightweight material that boasts incredible strength. With a frame made out of this high-tech stuff, the Volck Marl 2 is the lightest option on this list at 12.8KG, while still packed to the brim with trail-ready features like suspension, disc brakes and beefy frame.
The lightweight bike makes for much easier climbs and faster rides on paved routes, but also lets you catch extra air-time on downhill or trials courses. To cap it off, you'll get a generous 100MM of hydraulic suspension for a buttery-smooth ride, along with 27-speed precision shifters to dial in the right gear no matter the terrain.
Best for: Intermediate to advanced off-road use
Price: $990
---
Hit our trails in Singapore with these mountain bikes
---
If you've checked off all the shopping, eating, and litany of things to do in Singapore, these mountain bikes will unlock a whole new side of our sunny island. From the double black diamond trails at Pulau Ubin to scenic waterfront views at Jurong Lake Gardens or Pasir Ris Park, these versatile wheels will ensure a safe, smooth ride no matter your route of choice.
Check out our other articles on outdoors adventures in Singapore:
---
The products have been ranked in terms of functions, and price from sources and reviews online.
Cover image credit: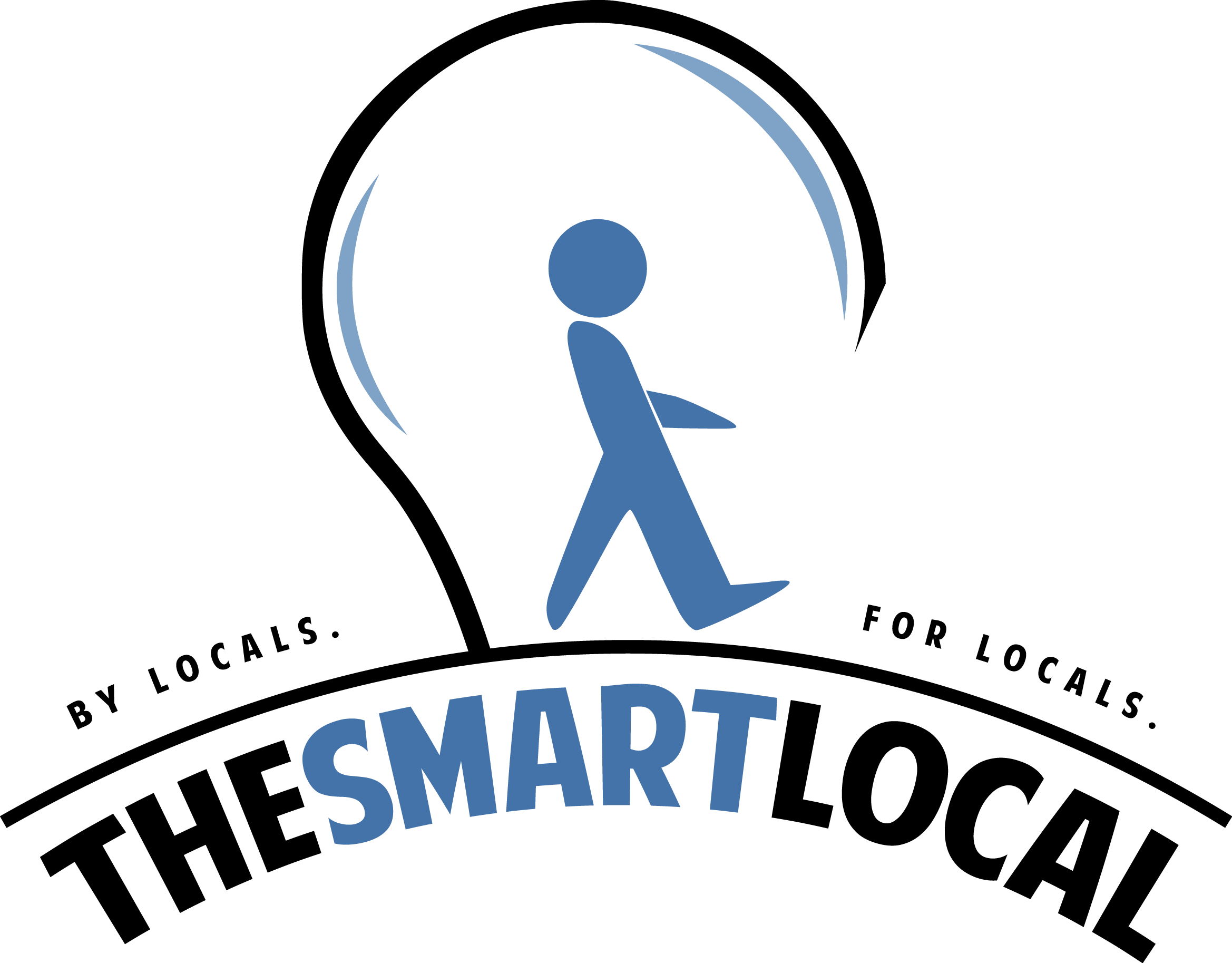 Drop us your email so you won't miss the latest news.