Neighbourhood cycling routes in Singapore
---
Cycling is very much the "in" thing for many Singaporeans. And just as turf wars rage on with battles of Jurong hidden gems versus fun things to do in Pasir Ris, it seems that each region has its own contenders in terms of best neighbourhood cycling routes.
Whether you're a cycling enthusiast or simply looking for new places to explore, we've compiled a list of different paths around Singapore to check out. Keep scrolling – or pedalling – to find out more: 
---
1. Springleaf Nature Park – Overlooking Seletar river 
---
Northies have a new haunt to explore – the Springleaf Nature Park, part of the Springleaf PCN linking Upper Thomson Road and Lentor Avenue. Despite it being a smaller park, the place is filled with lush greenery with the Seletar River flowing through. 
Mosey on over to the wooden bird-watching platform to try spotting unique bird species such as the white-throated kingfisher and rose-ringed parakeet. For those who'd like to continue your cycling journey beyond this trail, continue down the PCN and you'll get to Lower Seletar Reservoir or Upper Seletar Reservoir.
Location: Springleaf Park Connector
Route distance: 1.2km
---
2. Simpang Kiri PCN – Newly renovated pathways
---
You might've seen the red tapes barring entry to this place, but Simpang Kiri PCN is no longer closed for upgrading works – hooray! Reopened last year, this PCN is now home to a sleek new paved track for both jogging and cycling, lined with an array of local plants sprouting from the riverbanks. 
If you're in luck, you might be able to catch sight of cool birbs such as the kingfisher, egret, and water hens. Start this cycling trail from either Yishun Avenue 2 or Jalan Mempurong, whichever your heart desires. 
Location: Simpang Kiri Park Connector
Route distance: 3km
---
3. Tampines PCN – Connects to expressway
---
Tampines has been crowned a cycling town thanks to its numerous dedicated bicycle pathways. Adding to the list is the newly reopened Tampines PCN near Tampines Avenue 9, which had been closed for upgrading works. 
Follow the path and cycle along the canals, then head up the viewing platforms that overlook the waterbody. The course will take cyclists all the way to the PIE, and you can get to Simei via the pedestrian bridge on the expressway too.
You'll also find yourself outside of Tampines Eco Green, a park that's less frequented by non-Easties. Curious cats can dismount their bikes here and explore the various trails, or feast their eyes on the verdure. 
Location: Tampines Park Connector
Route distance: 1km
---
4. Sungei Serangoon PCN – Quieter route
---
Sungei Serangoon PCN might be unfamiliar to those who don't stay around the area, but this place is well-loved by the residents of the Northeast. You'll find that the pathways get more crowded during the early mornings and evenings – so avoid going at these timings if you want some peace and quiet, as if you've got the whole place to yourself.
Those up for an adventure can continue cycling all the way up to Punggol Park, as this PCN is a link between that and Punggol Promenade. Or hey, kick it up a notch and cycle all the way to Coney Island for an additional 2.3km journey.  
Location: Sungei Serangoon Park Connector
Route distance: 2.2km
---
5. Balam PCN – Under 1.5km 
---
Rain gardens – you might've learnt about them in science class. In case your memory needs some refreshing, these features are planted mainly around parks to help prevent flooding caused by excess rainwater. Take a trip over to Balam PCN and you'll see one by PUB. 
While you're there, cover the whole PCN to cycle right across the Pelton Canal. From there, you can continue riding down to Paya Lebar Road for a myriad of things to do at Paya Lebar, or pay a visit to Circuit Road Hawker Centre to refuel with some grub.
Location: Balam Park Connector
Route distance: 1km
---
6. Bukit Batok East PCN – Little Guilin quarry 
---
Embark on a journey to the West and check out the Bukit Batok East PCN. Part of the path will have you cycling by the roadside, just on the outskirts of Bukit Batok Town Park where the iconic Little Guilin quarry can be found. 
Take a breather here and chill at the park, or snap some Pinterest-worthy photos and trick your friends into thinking that you're overseas. Then continue your trip by cycling down towards Pandan Reservoir via the Ulu Pandan PCN.
Location: Bukit Batok East Park Connector
Route distance: 1km
---
7. Sembawang Park – Sea views along the jetty
---
Sembawang Park is the perfect place for peaceful water-lapping sounds and an unblocked view of the clear blue skies. You'll even get to cycle on the boardwalk itself, and those visiting on the weekend might see people fishing along the jetty.
As you continue your Tour de Sembawang Park, you'll come across colonial-style buildings which make for an ideal photo background. Strike your best fitspo pose here with your bicycle. And for a touch of history to round it all up, drop by the Masjid Petempatan Melayu Sembawang – opened way back in 1963 and preserved till this day.
Location: Sembawang Park Connector
Route distance: 1.2km
---
8. Lornie PCN – Links to MacRitchie Reservoir  
---
Frequent hikers might be familiar with this cycling spot. The Lornie PCN links MacRitchie Reservoir and Kheam Hock Park, and is part of the Coast-to-Coast Trail.
Since the cycling path is by the road, you'll be able to catch glimpses of the fancy private estates along Lornie Road. Another plus point is that the roads here are less busy as most drivers have switched to using the Lornie Highway instead.
You'll also pass by the Lornie Nature Corridor, where NParks has planted a tonne of new shrubs and flowers along the PCN. Aspiring botanists can take a stop at the information signs to learn more about the various plant species there. 
Location: Lornie Park Connector
Route distance: 1.7km
---
Check out these neighbourhood cycling routes in each region
---
Instead of binge-watching your comfort show for the nth time, take a page out of Lance Armstrong's book and cycle in the great outdoors. You'll be able to kill 2 birds with 1 stone – uncover new neighbourhood cycling routes while training your leg muscles. 
While you're out and about, you'll also want to prep yourself well to combat Singapore's hot and humid weather. A bottle of water for hydration, a helmet and proper shoes for safety, and of course, some anti-bacterial wipes to freshen up on the move. 
That said, you'll be in good hands with the upgraded eco-friendly version of NuFresh Anti-bacterial Wipes, which happen to be part of rebranding and Kleen-Pak's EcoKleen efforts towards a greener environment.
No soap? No problem. Whip out these wet wipes to cleanse any item or surface – be it a table, door handles, your bicycle's handlebar, or public toilet seats.
The options are endless as these wipes are alcohol-free, so even your young tots can use them. Since the product does not rely on harmful chemicals to disinfect, it's safe to use them to sanitise cutlery or to wipe your delicate hands and face without drying out your skin.
Best of all, these wipes are guilt-free. They're 100% biodegradable and compostable, so you won't be wrecking the Earth's ecosystem when you dispose of them.  
The NuFresh Anti-bacterial wipes come in 2 eco-friendly packages – 60 sheets and 20 sheets. Those travelling around can opt for the 20-sheet packet that's compact but still substantial, while the 60-sheet packet is a household essential, complete with a container snap lid which helps keep the wipes fresher for a longer period of time.
Whether you're heading on a cycling expedition or keeping yourself and your fam safe and healthy, make sure to stock your home with NuFresh Anti-bacterial Wipes and keep some handy on the go as well. They're available at supermarkets like NTUC FairPrice and Cold Storage, and you can also get them online via RedMart or Shopee.
---
This post was brought to you by NuFresh.
Photography by Liu Xing Ying.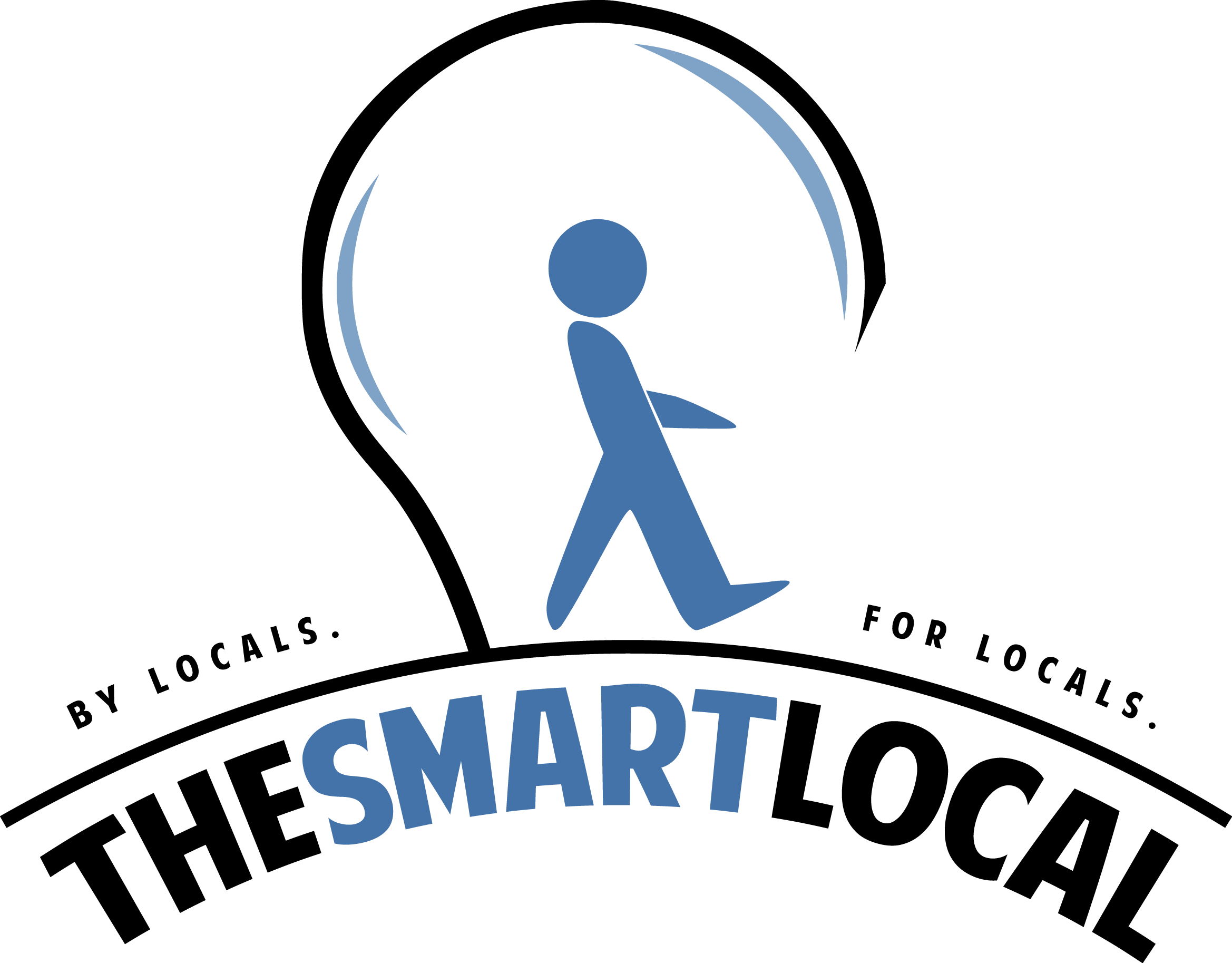 Drop us your email so you won't miss the latest news.