Jurong hidden gems
---
While the Westies are quick to yell, "West side best side", not many might be able to name reasons beyond IMM, JCube, and a few other cornerstone attractions. Whether you're a Westie or not, there are places you may not know of that make Jurong a fun-filled and unique area.
From aesthetically-pleasing cafes to action-packed activities like a shooting arena in sub-zero temperatures, here are 10 hidden gems in Jurong.
---
1. Soul Kind Cafe – Vegetarian & vegan brunch options
---

Image credit: Soul Kind Cafe
Step into this tranquil and rustic cafe to savour some vegan and vegetarian dishes. The lactose-intolerant crowd will also be taken good care of here, as you can change the milk in your drinks to soy or oat milk at no extra cost. 
Soul Kind Cafe has recently added new lava cakes and ice cream to their menu so you can satisfy your sweet tooth, no matter your dietary requirements. 

Kolo Mee (left), Lava Cake with Ice Cream (right).
Image adapted from: Soul Kind Cafe, Soul Kind Cafe
Besides drinks and desserts, the cafe also sells some delicious and filling dishes such as Vegan Bibimbap ($6.90) and Kolo Mee ($6.90). There are also sharing plates so you can dig into some Vegan Buttercream Mushrooms ($11.90) or Thai-style Mock Cod Fish ($12.90) with your loved ones.
Address: 242 Jurong East Street 24, #01-627, Singapore 600242
Opening hours: Tue-Fri 11am-9pm | Sat-Sun 9.45am-9pm (Closed on Mondays)
Contact: 9835 1197 | Soul Kind Cafe Facebook

---
2. Clique Gaming at SAFRA Jurong – Late-night gaming zone
---

Image credits: Terence Yap
If your mother has been nagging at you for your noisy gaming sessions, you might want to consider bringing your A game here instead. Clique Gaming at SAFRA Jurong is a cyber cafe decked out with high-quality equipment and over 200 games.
This gamer's den is open until 3am daily and costs only $3/hour. SAFRA members also receive an additional 10 minutes free for each hour they pay for. HORMAT SAF!
Bonus: for an extended play time, hop over to Clique Billiards nearby for a game of pool with your friends in the real world.
Address: 333 Boon Lay Way, #2B-02 SAFRA Jurong, Singapore 649848
Opening hours: 10am-3am, Daily
Contact: 9009 3707 | Clique Gaming website
---
3. Science Centre Singapore – New activities like shooting arena
---
Science Centre Singapore is already known as a spot that will excite the kids and intrigue the adults, which makes it perfect for family outings or if you're looking for new date ideas. 
Located just a stone's throw away from the main building is Snow City, where it "snows" all year round so you can beat the heat in the land that never snows. Beyond just frolicking in artificial snow, 2 of their most recent additions include a Winter Shooting Arena and Drift-On-Ice.

Live your dreams of being in a first-person shooter game.
Skip downloading the winter DLC and head on over to the Winter Shooting Arena – where you get to shoot targets with guns loaded with rubber balls.
You can choose to shoot rows of targets in a winter shooting range or enter the arena and compete with others to shoot each other's markers down.
Get in a bumper car and bump around on the ice at Snow City's Drift On Ice. Each bumper car has a capacity of up to 2 people, so get in with your kid or friend and have the time of your lives bumping into others. 
Tip: You can get bundle tickets from Science Centre and Snow City for as low as $25, inclusive of bumper car rides.
Why wake up in Japan when you can wake up in what looks and feels like Elsa's castle? While you can't actually stay overnight at the Ice Hotel Gallery, you do get to admire and take cool photos with the intricate ice and snow sculptures all around.
Snow City also holds special events from time to time – one of them being an Oktoberfest late-night party. To be in the know for future events, follow the Science Centre Facebook page for updates.
Address: 15 Science Centre Road, Singapore 609081
Opening hours: Tue-Sun 10am-5pm (Closed on Mondays)
Contact: 6425 2500 | Science Centre Singapore website
---
4. ActiveGroove Club Dance Zone – Free open dance space
---

Image credit: ActiveSG
Slide across the chequered floors and have a dance session with your friends at an ActiveGroove Club Dance Zone. There are 5 dance zones across the island and 1 of them is located at Jurong West Sports Centre, near Pioneer MRT station. 
This dance zone will make a conducive place for both pros and those just starting out; equipped with large mirrors for group formations as well as portable ones for reflection from various angles. 
You can book the space for free via the ActiveSG app. There are hourly time slots available between 7am-9pm daily, of which you can book 1 hour at a time.
Address: 20 Jurong West Street 93, Level 2, Jurong West Sport Centre, Singapore 648965
Opening hours: 7am-10pm, Daily
Contact: 6515 5331 | ActiveGroove website
---
5. Taman Jurong Greens – First NS camp in Singapore
---

Image credit: Ronin
What was once an NS camp with an atmosphere of fear and trepidation is now a vibrant "secret garden" that brings joy to its visitors. Here, you can follow a heritage trail detailing Singapore's first ever NS camp and see how far NS camps have come from a small plot to an entire island.

Image adapted from: B L, iamraymundrico
Though not as big as other parks, Taman Jurong Greens has an abundance of Instagrammable spots. From the bright flower arch at the entrance to lily pads that you can sit on, have some fun taking creative photos for the 'Gram. You can also gaze at the beautiful orchids planted in the park as you stroll around. 
Opening hours: 24 hours, Daily
Taman Jurong Greens on Google Maps
---
6. Pasar Malam Corner – Satisfy your Ramly Burger cravings
---

Image credits: Aminah N
Pasar malams are finally back, which means you now have to keep a continuous lookout for any upcoming ones in your area. However, right outside JCube is a "pasar malam stall" that will never pack up and leave.

Image credits: Aminah N
Grab a Ramly Burger ($4), Roti John ($4), and some Takoyaki ($3) any day at Pasar Malam Corner. They also sell staple drinks from street food markets here to complete the experience, such as Thai Milk Tea ($2.50) and Bandung ($1.50).
Address: 135 Jurong Gateway Road, #01-333, Singapore 600135
Opening hours: 11am-9pm, Daily
Contact: 8657 1630
---
7. Pandan Reservoir – Scenic park with watersports
---

Image credit: @waz.72
Pandan Reservoir is a peaceful park with possibly more boat traffic than foot traffic. You can fish, kayak, or race some RC sailing boats here. To prevent any clashes, the reservoir has been segmented into different parts for fishing and kayaking.
If you're looking for a new hobby that'll have you fit, sun-kissed, and immersed in nature, take up a beginner rowing course with Singapore Rowing Association here. Folks who are already experienced can consider joining the Easter Rowing Club which is based at this reservoir.
Image credit: @rajeeshgeorge
There is also a fishing and viewing deck where you can either cast your line out to sea or your gaze to the rocking waves and hardworking rowers. If you prefer to work up a sweat while staying on dry land, get some exercise while enjoying the scenic view with a stroll or jog on the 6km pathway around the reservoir.
Opening hours: 24 hours, Daily
Pandan Reservoir on Google Maps
---
8. Bouncy Paradise – SG's largest indoor inflatable playground
---

Image credit: Bouncy Paradise
Kids can have a hopping fun time at Bouncy Paradise, the largest indoor inflatable playground in SG. Let your kids run wild and challenge themselves with the inflatable obstacle courses or whoosh down one of the 20 large rainbow slides.
There's also a ball pit with inflatable floats and augmented projection games to keep the kids further entertained.

Image credit: Bouncy Paradise
Be sure to book your tickets ($19 for 2 hours) online before coming. Kids under 12 get free admission free with a paying adult.
Address: 200 Pandan Gardens, Singapore 609336
Opening hours: Sat-Sun, PH & School Holidays 10am-8pm (Closed on weekdays)
Contact: 8779 2057 (WhatsApp) | Bouncy Paradise website
---
9. Enaq The Prata Shop – Super crispy prata in wide range of flavours
---

Image credit: Louis Cheok
Indulge in some crispy prata at Enaq The Prata Shop, one of Jurong East's hidden gems. The pride of this restaurant, crispy prata, comes in multiple flavours such as honey banana, kaya, and milky gems – a sinful delight which consists of sweet condensed milk and M&Ms.

Image credit: Enaq The Prata Shop
Kids and the young-at-heart will love their Milo Dinosaur ($2.80), topped not only with the standard Milo power but ice cream and rainbow sprinkles as well. 
Address: 303 Jurong East Street 32, Singapore 600303
Opening hours: Wed-Mon 7am-11pm (Closed on Tuesdays)
Contact: 6899 0842 | Enaq The Prata Shop website
---
10. Jurong West Swimming Complex – Mini Wild Wild Wet
---
If the East has Wild Wild Wet, then the West has Jurong West Swimming Complex. Unlike most community swimming complexes, this one boasts a lazy river and jumbo slides that rival the ones found at water parks. 

Image credit: Jesus is Lord
For those who would like to simply relax while soaking up some vitamin D, there is a jacuzzi where you can sit and chill while the kids go frolicking in the kiddy pool.
The admission fee is as low as $0.80 for children and senior citizens and $1.50 for adults on weekdays. On weekends, the price has a slight increase to $1 and $2 respectively. 
Address: 20 Jurong West Street 93, Singapore 648965
Opening hours: Mon, Wed & Fri 6.30am-9.30pm | Thu, Sat-Sun 8am-9.30pm (Closed on Tuesdays)
Contact: 6515 5332 | Jurong West Swimming Complex website
---
Enriching exhibits at westside gem, Science Centre Singapore
---
Whether it's food spots or thrilling things to do, Jurong has its own set of hidden gems. The same could be said for Science Centre Singapore, a popular attraction that warrants visits to the West from all regions of the island.

The fire tornado is a must-see attraction, garnering gasps from young and old alike.
Image credit: Science Centre Singapore
While many people know of the main Science Centre exhibits and that Snow City exists, they may not know of the latter's new thrilling activities such as Drift On Ice and the Winter Shooting Arena. 

Image credit: Science Centre Singapore
Science Centre is also expanding their repertoire of activities with highlights like UNTAME: After Dark, a real-world mission-based game that will be held on the weekends from 2nd-11th December 2022. 

Image credit: Science Centre Singapore
The 2-part event themed after outer space comprises UNTAME: Day and UNTAME: After Dark; with the latter being specially for those aged 18 and up. There, you can duke it out with your friends and family at the foam blaster arena.
Throughout the night, enjoy locally crafted beer while watching live performances by homegrown artists like Jason Yu, M1LDL1FE, Lew Loh, and Jean Seizure.

Image adapted from: UNTAME, #UNTAMEspaces
To stand a chance to win an Aftershock PC, Nintendo Switch, or an Omnidesk table, you can also take part in the online game adventure, #UNTAMEspaces. Collect in-game currency, Space Crystals, to redeem prizes IRL. 
Meanwhile, for an exhibition that will set hearts fluttering, check out Science Centre's Butterflies Up-Close exhibition. At SG's first indoor butterfly enclosure, you'll get to see all kinds of butterflies species in different colours and sizes.
The exhibition will also bring you through the life cycle of these winged wonders – with a dedicated exhibit showcasing live butterflies in the different stages of metamorphosis. If you're lucky, you might even spot one breaking out of its chrysalis in real time.
After 1st March 2023, this exhibition will flutter away so catch it before it does. 

Fun fact: the Omni Theatre is the first 8K resolution, 3D Digital Dome Theatre in Southeast Asia.
To wrap things up, head to Omni Theatre, which is like Science Centre's version of IMAX but cheaper (from $12) and with an all-encompassing dome-shaped screen. They're currently airing a new movie called "Big Astronomy"', where you can get a glimpse into the interesting work of astrologists in Chile and discover more about astronomy beyond just constellations.
As you can see, there are many things in Jurong that will appeal to all sorts of interests. Next time you're heading to Science Centre Singapore, fill your itinerary with these other hidden gems to make the most of your Westside adventure.
---
This post was brought to you by Science Centre Singapore.
Photography by Jin Ron Poh.
Cover image adapted from: Terence Yap, Bouncy Paradise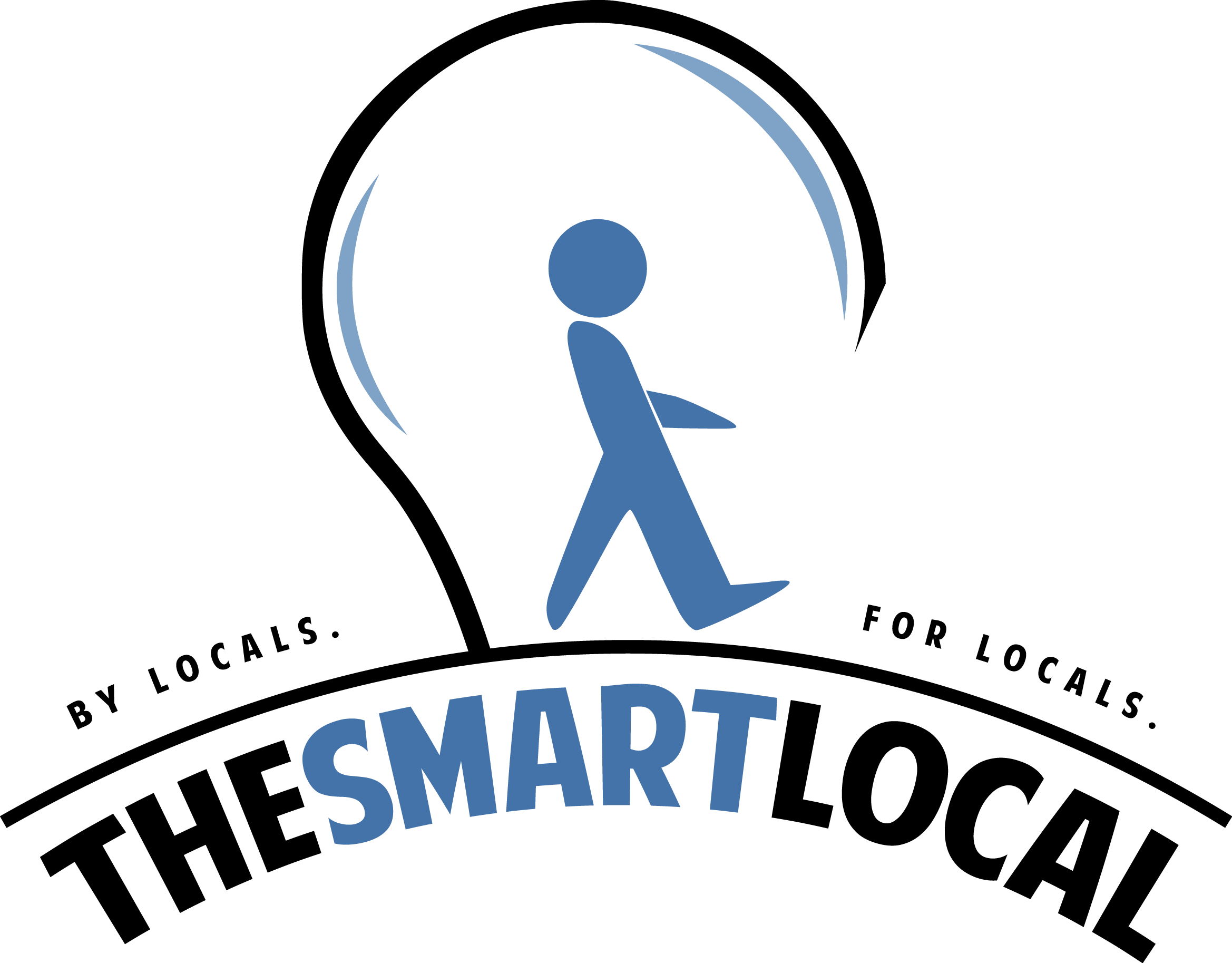 Drop us your email so you won't miss the latest news.