Science Centre Singapore 2021
---
Candlelit dinners and sunset cruises might be go-to activities for romantic dates, but for a unique option, Science Centre Singapore might be just the spot for couples seeking a quirky, eye-opening itinerary. With a range of new exhibitions and attractions available this 2021, you'll be sure to impress bae – whether you're on a first date or are looking for novel new experiences.
---
1. Be mesmerised by a massive model of Planet Earth
---

GAIA features high-resolution NASA imagery of Planet Earth for spine-tingling realism
For a visual representation of "you mean the world to me", Earth Alive features a massive model of our Blue Marble that's five metres in diameter. Called GAIA, this massive floating artwork by UK-based artist Luke Jerram is designed to give you a sense of the Overview Effect – the same spine-tingling sensation astronauts feel as they look down on our planet.

Disaster Teamwork pits you and your partner against the clock as you work together to manoeuvre a magnet to rescue tiny "humans" from an approaching flood. 
With hands-on exhibits to explore our Earth's geosphere, hydrosphere and atmosphere, you'll also have a fun #throwback to secondary school Geography days. From recreating dramatic "P" and "S" earthquake waves down the Giant Slinky, you'll also get to put your dynamic duo to the test as you help tiny humans escape from a flood in Disaster Teamwork.
Find out more about Earth Alive
---
2. Geek out over the largest Da Vinci collection in SEA
---
For a peek into one of the greatest human minds in history, the collection of more than 50 life-size models of his inventions at Da Vinci, The Exhibition will make for an intriguing afternoon. Apart from poring over some of his best-known works like the Vitruvian Man and futuristic "helicopter", you'll also get to explore over 10 zones of his other artistic, engineering and even military feats.

The showcase also features several hands-on exhibits where you can experience Da Vinci's world of architecture and engineering
Leonardo Da Vinci lived over 500 years ago during the height of the Renaissance and is best known for his iconic paintings: the Mona Lisa and the Last Supper. With a gallery showcasing Da Vinci's work in high detail, you won't have to travel to the Louvre in Paris or the Santa Maria delle Grazie in Milan to view his works up close. 

You'll also get to snap your own masterpiece at the Mona Lisa and Vitruvian Man photobooths
Find out more about Da Vinci, The Exhibition
---
3. Get up close with shimmering butterflies from the region
---

You'll be surrounded by butterflies from Singapore and the region in the cool surrounds of Singapore's only indoor butterfly enclosure
With their mysterious transformation from caterpillar to resplendent, carefree creatures, butterflies are a symbol of hope, freedom and romance. But whether you're marking yet another anniversary date or are still having butterflies in your tummy, Butterflies Up-Close at Science Centre Singapore will be sure to leave you in awe of these fascinating insects.
The exhibition will also take you through the butterflies' four-stage metamorphosis as they transform from egg to a beautiful winged adult. Apart from a primary school science syllabus recap, you'll also get interesting nuggets of information about these creatures, like how it survives against the odds – only about one out of 20 butterfly eggs make it to adulthood.
Find out more about Butterflies Up-Close
---
4. Find your way out of Asia's largest mirror maze
---
For a truly novel activity to knock it out of the park, Professor Crackitt's Light Fantastic Mirror Maze is the perfect spot for those with IG boyfriends and girlfriends in tow. With its otherworldly luminescent lighting and steampunk aesthetic, this exhibit will have you keeping your eyes peeled for the perfect camera angle as you find your way through the largest mirror maze in Asia.
More competitive couples can vie to be the first to find Professor Crackitt's parrot, Wattnot, but you'll want to tread cautiously to avoid running headlong into the mirrored walls. Along the way, you'll catch the Professor's many light-themed inventions, including the Dynamic Chromatology Shadow Splitter – which turns your silhouette into a myriad of multicoloured shades.
Find out more about Professor Crackitt's Light Fantastic Mirror Maze
---
5. Score the ultimate movie date at the Omni-Theatre
---
Whether movie nights are Netflix on laptop or Gold Class, the Omni-Theatre is a surefire upgrade for a date to the silver screen. It's definitely the biggest screen alright – one of the largest domed ones in the region, where you'll be treated to 8K visuals of outer space and remote locations on Earth.
You'll also get to catch movies like Superdogs that's now screening at the Omni-Theatre. Narrated by Chris Evans, this documentary will have you following doggos with exceptional skills – as lifeguards, avalanche rescue experts and even rescuing endangered species in Africa.
Find out more about Omni-Theatre
---
6. Fulfil your #Winterlust at Snow City
---
Singapore might be a small country, but our vibrant city offers up plenty of things to do – letting you put together "Bali" itineraries and "Japan" experiences to pretend you're on vacation. But for the only permanent snowy spot on our little red dot, head down to Snow City for an action-packed day in the wintry wonderland.
Those who've been here before might know it for its cute igloos and icy slopes that make for thrilling high-speed rides, but Snow City has been revamped with a range of other attractions. Apart from slipping and sliding around on bumper cars, you'll also get to get tactical at the Winter Shooting Arena there – a subzero target shooting facility where you can duke it out on a double date in a 2v2 tournament.
---
7. Test your flexibility and agility at the laser maze 
---
Couples looking for extra excitement: your mission, should you choose to accept it, is to slip through a pitch-black room filled with over 50 laser beams. It'll be a full-body workout as you jump, crawl, skip and roll around the arena a la Tom Cruise.
For $5/pax, you'll get two runs to attempt to make it to the other end of the course before your time runs out – perfect for some heart-pumping action with boo.  
Find out more about Laser Maze Challenge
---
Bonus: Thrill your kids with dinosaurs and towering cranes
---

The Built Environment exhibit lets your child try his or her hand at operating machinery like a huge crane and wheelbarrows
For couples with young 'uns in tow – KidsSTOP at the Science Centre might be the ultimate playdate for your plus-one – or plus-ones. Filled with over 20 hands-on exhibits designed for children aged between 18 months and eight years, KidsSTOP features themed zones covering Flight and Space, our Built Environment and The Innovation Lab.

Kids obsessed with dinosaurs can realise their dream of being an archaeologist at the Dino Pit, where they can sift through the sand to discover and identify fossil parts as a team.
There'll definitely be more than enough activities to keep coming back – from a model aeroplane cockpit to a Supermarket Zone, there's even a Critters Room where Junior can gawk at all manner of tiny animals, ranging from live chicks, tree frogs, hermit crabs and gerbils. 
Gutsy kids can try their hand at scaling the nine-metre tall Dream Climber, training their coordination skills as they emerge in the Music Room, where they'll get to jam on different instruments as they learn about how they're made. 
---
Plan the ultimate date at Science Centre Singapore
---
With a long list of new and eye-opening exhibits and activities, Science Centre Singapore offers plenty of romantic ideas for memorable first dates and couples looking for something a little unconventional. With new showcases like Earth Alive and Da Vinci, The Exhibition regularly scheduled, there's something new to see and do, whether you're a first-time visitor or a regular there.
For a full day of fun to satisfy your burning curiosity, Science Centre Singapore is offering a Bundle Package for up to 27% savings. Singapore Citizens and PRs will get to enjoy full-day passes at $35.90/adult and $33.90/child (U.P. $40.90/adult, $37.90/child). 
For extra savings, you can opt for the half-day pass at $19.90/adult and $17.90/child (U.P. $23.90/adult, $21.90/child), or opt to redeem your remaining SingapoRediscovers Vouchers. 
From flitting butterflies to Da Vinci, and from laser mazes to an immersive 8K, dome theatre, the Science Centre Singapore offers up a whole range of activities and itineraries – not just for dates, but for a fun time with friends and family too.
---
Photography by Hui Wen Chan
This article was brought to you by Science Centre Singapore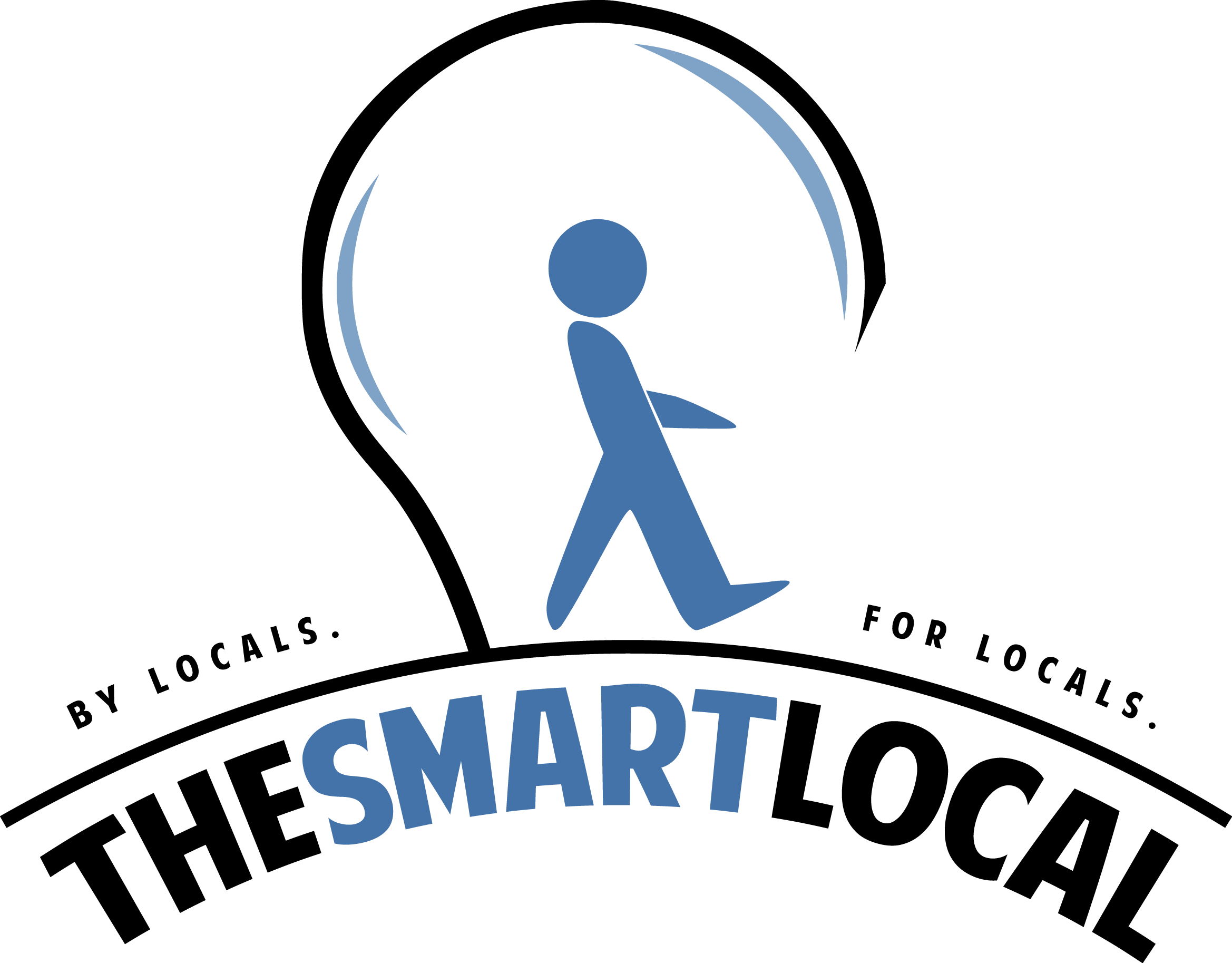 Drop us your email so you won't miss the latest news.