Things to do in Pasir Ris
---
As someone who's lived in Pasir Ris all my life, I often get the question: "What's there to do there ah?" Alas, the last stop in the MRT's Green Line is far away for many but there's plenty to do if you love nature, animals and water activities.
Other than going to Wild Wild Wet, here are some of the best activities and attractions in Pasir Ris, recommended by residents of the area. P.S. You've probably never heard of some of these if you're a non-Eastie!
---
1. Go longkang fishing for $6 at Pasir Ris Farmway
---
Right on the edge of the town is Pasir Ris Farmway. It's now much smaller than it used to be but there are still plenty of fish farms in store that will thrill aquarium enthusiasts and kids alike.
Mainland Tropical Fish Farm is one of the best spots for families to visit thanks to its variety of activities. Most notably, you can feed a wide variety of fish ($1-$4) from koi to the giant Arapaima Gigas which are the largest freshwater fish in the world. 

You'll be provided with a net and a container to take your fish home 
Just for the little ones under 12, try longkang fishing ($6/30minutes) at their mini-stream with all sorts of small fish darting about. 
Address: 1 Pasir Ris Farmway 1, Singapore 519352
Opening hours: 9AM-6.30PM, Daily
Telephone: 6581 2550
Mainland Tropical Fish Farm website 
---
2. Feed horses for $2 at Gallop Stable
---
Pasir Ris rocks its ulu reputation not just with plenty of natural spaces and wildlife, but with "countryside" experiences as well. You don't have to fly to Australia to feed horses when you can do the very same here for a nifty $2 note. 

Image credit: @gallopstablepasirris
While adults can try riding on horses, kids can go on pony rides for a less intimidating experience from $10. Just be sure to check the weather forecast beforehand as this won't be available during wet weather or extreme heat to protect the animals.

Image credit: @gallopstablepasirris
Address: Carpark C, 61 Pasir Ris Green, Singapore 518225
Opening hours: Tue – Fri 10AM-12PM & 2PM-7PM | Sat & Sun 8AM-12PM & 2PM-7PM (Closed on Mondays)
Telephone: 6583 9665
---
3. Cycle along the most accessible beach on the island
---
Over the last few years, cycling has unofficially been declared as the top outdoor activity among Singaporeans. For those without a car, Pasir Ris Beach would be an idyllic space to pedal around without having to worry about taking a taxi – it's located just a stone's throw away from the Pasir Ris MRT! 
Bring along your foldable bike or rent a bicycle to enjoy a waterfront ride along the 3.4KM coastal stretch. Along the way, stop by a large playground with climbing nets and flying foxes, or take a break on one of the serene breakwaters.
Else, try birdwatching. You don't even need a tour guide or expert to lead you to the best viewing points. Just follow the crowd of birdwatching enthusiasts who are always in the area with giant cameras. We spoke to a couple of uncles who were more than happy to give us a peek through their lenses and tell us where the owl and parakeet nests usually are located. It's near the Sungei Api Api Bridge. 
If long-distance cycling is your game, the cycling trails along Pasir Ris Beach continue on to Punggol and Changi, both of which offer plenty more picturesque sights to see. 
---
4. Explore a new sea sport with water biking
---
Yep, this is Pasir Ris – not Bali. Water biking is one of the newest water sports in Singapore and you can give it a shot at Waterbike SG. Think cycling, but cooler. Take a seat on one of the catamaran-shaped floating bikes, and explore the Eastern shoreline.
In case anyone needs to know, the chances of capsizing is very low so you won't have to worry about being drenched in seawater by the end of your session. Nevertheless, riders will get a life vest for safety, along with a walkie talkie for communication.
Price: From $30/pax
Meeting point: Campsite 1 at Pasir Ris Park, 159T Jalan Loyang Besar, Singapore 506927
Opening hours: By appointment basis on Sat & Sun 9AM-6PM only (Closed from Mondays to Fridays)
Telephone: 9871 8007
---
5. Cast a rod at an outdoor fishing pond to win prizes
---
Some neighbourhoods have the sea, others have ponds. As it turns out, Pasir Ris has both. Located within the 14-hectare Pasir Ris Town Park is D'Best Recreation, the only seawater fishing pond in Singapore. Main ponds, pro ponds and kelong ponds are some of the many facilities you can find there, alongside alternatives like prawning. 
During our visit, we spotted lots of fishermen with fresh catches ready to be taken home for dinner. From now till 3rd July 2022, there's also a Million Dollar Fishing event with huge prizes like an SUV and Rolex up for grabs. All you have to do is catch a fish with the right tag.
Once you've done for the day, unwind at the pondside bistro Beer Garden where you can enjoy the soft evening breeze, tipples in hand.
Price: From $56/session
Address: 90 Pasir Ris Central, Pasir Ris Town Park, Singapore 519635
Opening hours: 24 hours, Daily.
Telephone: 6583 9030
---
6. Go on a date at Singapore's largest indoor skating rink
---
Toss roller skating and a disco into a blender and you'll get Hi Roller. You can find Singapore's largest indoor skating rink in Downtown East, Pasir Ris, with 4-wheel skates, classic bops and disco lights. 
Instead of facing the sweltering hot sun at outdoor skate parks, whizz around in an air-conditioned environment here. Consider it a date-worthy spot since you can take the opportunity to ~hold your bb's hand ~ For balance, of course!
Price: From $12/2 hours for adults on weekdays. $6 for skate rental.
Address: 1 Pasir Ris Close, Level 5 E!Hub @ Downtown East, Singapore 519599
Opening hours: 11.30AM-9PM, Daily
Telephone: 9694 4094
---
7. Spot woodpeckers from a three-storey-high bird watching tower 
---
Macritchie's Treetop Walk isn't the only place in Singapore where you can catch panoramic views of nature. Within Pasir Ris Park's Mangrove Boardwalk, find a three-storey-high bird watching tower inconspicuously located along one of the walking trails.
The climb up would be well worth the cardio. With a little bit of patience, you'll be able to spot wildlife like woodpeckers and swallows. 
If it's paranormal activities that pique your interest, swing by at night instead. "You're not alone" will be more ominous than inspirational with the haunting tales that surround this tower. Take a read about ghost hunting experience at Pasir Ris Park – if you dare.
Address: View the exact location on Google Maps
Opening hours: 24/7
---
8. Try rock climbing at a kid-friendly high wall 
---
The popularity of rock climbing these days is no surprise, seeing that it provides for a full-body workout that's actually fun. If you're FOMO-ing and want to try it out for the first time, go for gyms with auto-belay routes like Upwall Climbing, where you can scale high walls without having to get a certification. 
Other than being beginner-friendly, the walls here are kid-friendly as well, with super-easy routes marked out for young ones. Gears like shoes and harnesses are also available for kids as young as three years old. 
Stay tuned to Upwall Climbing's Instagram page for promotions like discounted youth passes and weekday promo rates.
Price: From $20/session or $160/10 sessions
Address: 1 Pasir Ris Close, E!Hub@Downtown East, #01-105, 519599
Opening hours: 9.30-10.45PM, Daily
Telephone: 8028 7028
---
9. Dive into western food from $3.20 at a highly-raved hawker store
---
Ask any Pasir Ris friend for a food recommendation in the area and chances are, you'll get Wild Olive, a western store in Pasir Ris Hawker Center with generous portions at affordable prices.
Try their popular Spaghetti Marinara ($3.20 plain, $5.60 with toppings like sausage) or Grilled Chicken ($6.60) – the latter comes lightly charred and extra-juicy with unique sides like mushroom rice and caramelized potatoes. 
A testament to their popularity, the store always has a queue, with the average wait time being about an hour.
Pro tip: Come at least 15 minutes before opening time to avoid snaking queues
Address: 110 Pasir Ris Central, #02-19, Singapore 519641
Opening hours: Mon & Fri – Sun 12PM-3.30PM & 5PM-9.30PM | Wed & Thu 12PM-3.30PM & 5PM-9.30PM (Closed on Tuesdays)
Telephone: 9684 0689
---
10. Enjoy water slides for $1 at ActiveSG Pasir Ris
---

Image credit: ActiveSG
You don't have to go to Wild Wild Wet or Adventure Cove to enjoy some water slides. At Pasir Ris Swimming Complex, enjoy a mini "water park" with slides, water fountains and bucket splashes without having to reach deep into your pockets. Each entry is only $1.
Wheelchair-friendly pools, competition pools and wading pools are also available. Just be sure to make a booking on the ActiveSG app before heading down.

Address: 120 Pasir Ris Central, Singapore 519640
Opening hours: Thu – Tue 6.30AM-10PM | Wed 3PM-10PM
Telephone: 6583 8557
Pasir Ris Swimming Complex website
---
11. Enjoy a waterfront dinner at a seaside pub 
---
Believe it or not, I only found out about Georges after living in the area for 20 odd years. Most wouldn't bat an eye while passing by the unassuming pub, but enter and you may be swept away by its swell waterfront views and relaxed atmosphere.
Pick a seat along one of the benches nearest to the water for unblocked views of Pulau Ubin and cargo boats chugging by. Menu-wise, find classic bar grub like burgers (from $20.90) and seafood platters ($44.90), alongside a page full of cocktails (from $9.60), shooters (from $6.40), beer on tap (from $8) and spirits (from $8).
Address: 133 Pasir Ris Road, Singapore 519149
Opening hours: Mon – Fri 12PM-10.30PM | Sat – Sun 9AM-10.30PM
Telephone: 6585 0535
---
Explore Pasir Ris' many hidden gems
---
Go on, say our neighbourhood is only known for chalets and BMT book-ins. Pasir Ris folks will gladly fight back to flaunt the many attractions of the area. Cuz hey, where else can you find two water parks, a rock gym, beach, indoor roller skating rink all within one neighbourhood?
Those are just the tip of the iceberg too since Pasir Ris currently also has pop-up activities and events like the Tsum Tsum store and SG Hotel On Wheels. There'll be plenty to make the trip down to the end of the East-West Line worth the journey. 
For more neighbourhood guides:
---
Photography by Li Haiyang.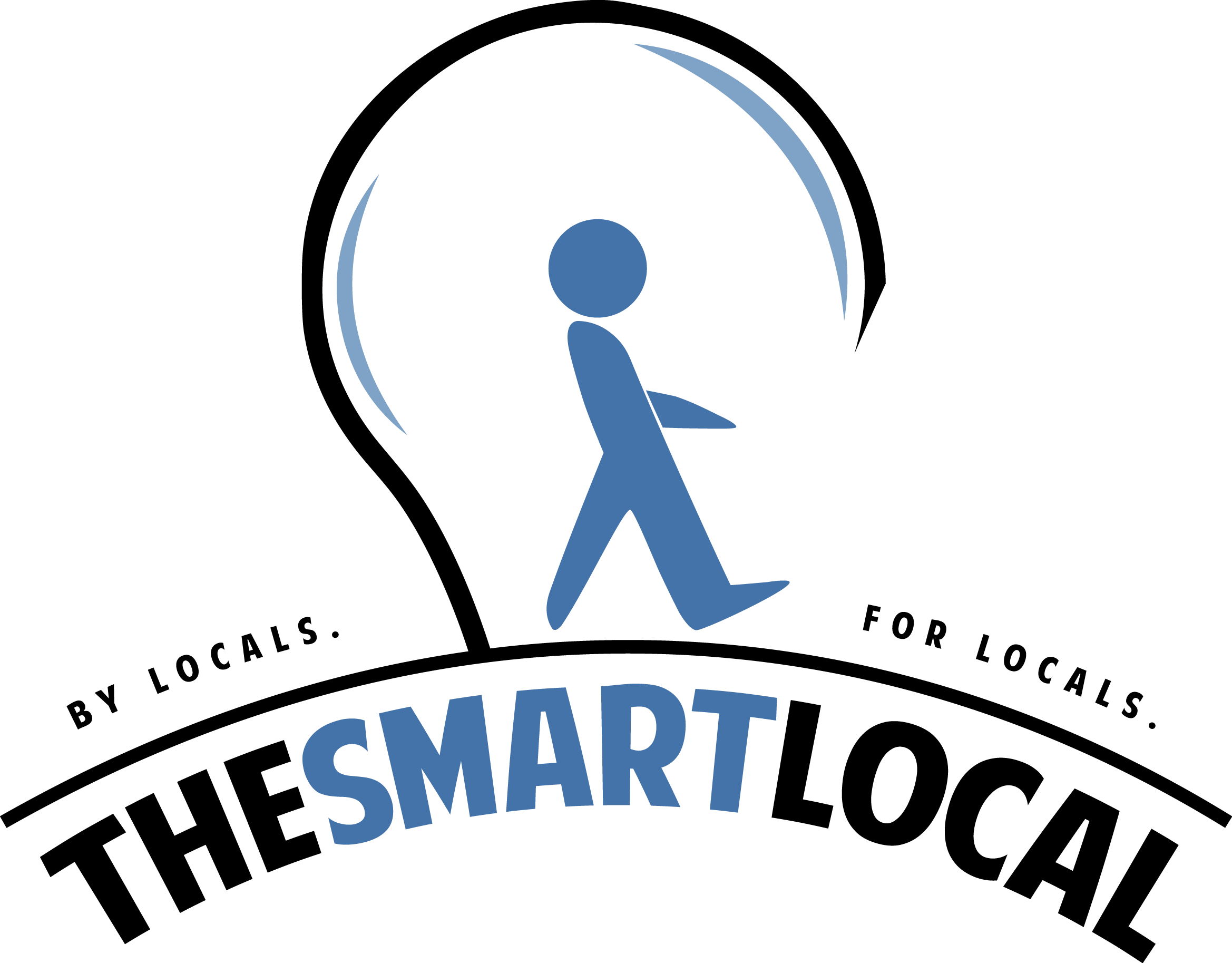 Drop us your email so you won't miss the latest news.