First Date Ideas in Singapore
I've lost count of the number of times I've heard my friends say "Never go for a movie on a first date." Sure, if you share a love for all things Lord of the Rings, it could be the beginning of something beautiful. But do you really want to spend your first moments sitting in a cinema in silence for 3 hours?
I'm no Hitch, but first dates are the start of something new, and an important way for the other party to form an impression of what this relationship is going to be like. Even if you were friends beforehand, it's a whole different ballgame when you start dating. As one of the first relationship milestones, it's going to be remembered for a long time!
A memorable activity that requires lots of interaction would be a great start – 55% of communication is actually through body language, so pay attention and you might learn things you wouldn't normally find out so early.
1. Explore a Nature Trail
Source: universal scribbles
There are two sides to Singapore, her modern, fast-paced city life, and the calm, lush forests in certain parts of Singapore. Walk around Little Guilin if you want to feel what it's like to be in every Mediacorp period drama. Go to Sungei Buloh Wetland Reserve if you're not keen on trekking through forests and want more open spaces. If not, the National Park's website offers both DIY walks and guided tours through the parks in Singapore.
Little Guilin address: Bukit Batok East Avenue 5, Singapore 043359
2. Go to a place with animals
A good place to start would be the Lion City Kitty: The Cat Museum, Muses & Mansion or the SPCA. You can tell a lot about a person from the way they treat those who have no voice to retaliate, like animals and children.
Learning how they behave towards animals, or if they're willing to accompany you even if they aren't exactly fans of furry creatures, will give you a good gauge of what kind of person they are-doesn't hurt that these activities help a good cause too. Read more about TSL's experience at the Lion Cat Museum here.
Address: 9 Purvis Street, #02-02, Singapore 188587
3. Brave a haunted house together
It's a dark, cramped house, with curtains and other unidentifiable objects hanging from the ceiling. You cling to each other in fright, yelling your heads off at every bloody ghost that pops out. There's no better, or more entertaining way, to bond (and also to see if your significant other runs away screaming at the first sign of danger). Doesn't hurt that it's cute to see them squirm and pretend to be totally unafraid. An alternative is to visit one of the many escape rooms in Singapore.
When: Usually during October every year.
4. Visit the Zoo
Source: gbtimes
The zoo is a great place to go to if you're worried about what to talk about. Whether you're oohing and aahing over the cute penguins, or admiring the majestic white tiger, pointing at any of the animals are sure to keep the conversation going.
Some other starters you can use:
What's your spirit animal?
Look at what that -insert animal here- is doing!

If you're tired, hop on the tram or sit and watch one of the many animal shows available.
Address: 80 Mandai Lake Rd, Singapore 729826
5. Go Ice-skating in Singapore!
Source: flickr
This is a staple in so many movies I've watched, both Western and Asian. One half of the couple will be insanely hopeless at skating-or at least pretending to be- and the other will be a genius skater, holding on tightly and pulling them gracefully around the rink.
While Singapore doesn't have the four seasons, you can still live out your drama dream at the ice skating rinks at Kallang or JCube. While it is sweet to hold on for dear life and let your date guide you across, be sure at least one of you can skate or you'll both end up in a sprawling heap on the cold, hard ground.
Address: 2 Jurong East Central 1, Level 3, JCube
6. People Watch
Source: URA
Whether at a park, cafe or kopitiam, you can always people watch. As long as you have a chair, and sufficient human traffic passing you by, you're all set.
Trying to guess people's life stories from their expressions or the way they dress, there are endless possibilities. A game of sorts, if you feel the story is too plain, you can always make up your own and create a whole adventure. A plus point is, you'll be able to tell a lot about your date by the judgements they pass and stories they craft!
7. Cafe-hopping
Source: flickr
When not packed to the brim with trigger-happy Instagrammers (myself included), cafes are actually a good place to chill and enjoy a cup of coffee. If you do your research and go down at the right time, you may actually find several cafes with this perfect combination – no crowd, great food, good ambience, and friendly service.
Once there, you can slowly savour that slice of red velvet cake with your date while cozying up and watching movies on your laptop – recommended only if cafe is not crowded. If you're having trouble deciding where to go, read our list of uniquely themed cafes in Singapore for more ideas.
8. Bike Riding at Pulau Ubin
Take a ferry across the choppy waters for a mini-getaway! Of course, make sure you've established that your date isn't a psycho before you decide to go to a somewhat deserted island together. Eat fresh seafood, trek to the Chek Jawa, or cycle around the island. For ideas on scenic places you can take photographs in to commemorate your first date, check out TSL's first #InstaWalk.
9. Picking up a new skill together
Source: atdon
Learning something new is always fun, and doubly so if you have an enthusiastic partner. Whether it's learning how to play a musical instrument, dancing, or gardening, the fact that you're picking up an interest together will help bond the two of you, and ensure that each week you two will have time set out for hanging out!
As the course progresses, so will your relationship – you could be the next couple in this photo.
10. Explore Random Places in Singapore
Source: afr
I walked around Tanjong Pagar exploring during the weekend, and found so many treasures that were made all the more special because I had stumbled upon them, without relying on Google Maps or any word of mouth recommendations.
Besides quaint bookstores like Littered With Books, cozy cafes like Department of Caffeine, and Quarter to Three, there are also many Korean restaurants. Whether you want chicken, Korean BBQ or Army Stew, they will have it all! I really enjoyed just getting lost and walking aimlessly till we found something interesting.
11. Picnic at Botanic Gardens
Source: expatbostonians
Blow your date away with your cooking skills, surrounded by the lush greenery Singapore is known for. You can even pack some bread to feed the swans after you're done with your own meal! Enjoy a peaceful stroll in the park while digesting your food, or sit down and get to know each other more.
Be sure to put insect repellant, or your romantic walk will be constantly interrupted by the hitting and shaking of limbs, coupled with constant scratching.
Address: 1 Cluny Road, Singapore 259569
12. Gardens By The Bay
Source: Gardens By The Bay
If you want to enjoy a more atas version of Botanic Gardens, you can head to Gardens By The Bay. The Flower Dome and Cloud Forest ensure that you can be at one with nature, without the sun beating down on you. Take note that the cooling domes come at a price, with tickets starting at $20 for entry to both domes, though the rest of the Gardens is still free.
Address: 18 Marina Gardens Drive, Singapore 018953
Good Luck On Your First Date!
Hopefully these ideas were helpful in preparing for your first date! Disclaimer: butterflies in your tummy, sweaty palms and shortness of breath are not cause for alarm in this case.
I can read minds. You will also like: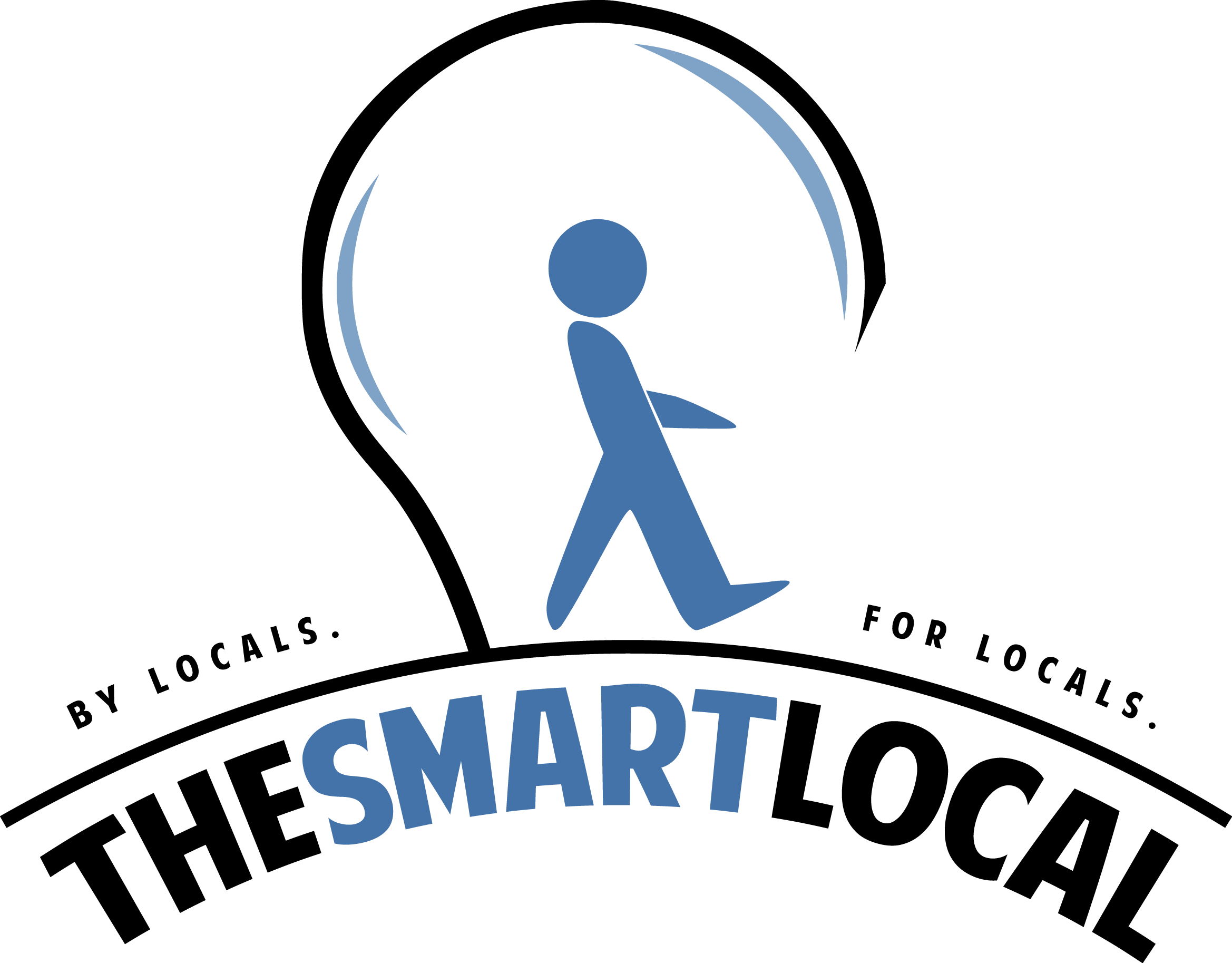 Drop us your email so you won't miss the latest news.