Best Photography Spots in Singapore
This post on the "Best Photography Spots in Singapore" was created and first published by TheSmartLocal.com
Photography frames art as its centrepiece – a confession of individualism and manifestation of personality. Behind every picture taken is a communion of photographic techniques and a soul full of ebullience. The latter is an emotional aspect that brings life to a photo, and communicates with its viewers in a way common to none.
In this article are 10 photogenic places that will captivate your heart with their versatility and sights. With mother nature being the graceful illustrator to all backdrops, no picture can be captured with the same rays twice.
May this list be a convenient guide for anyone looking to refine your photography skills or itching to go on a photo walk. Ranging from architectural to scenic, these selections are vast in photographic perspectives and will leave you craving more adventures!
1. Punggol Lalang Field
This lalang field is the kernel to many of those enviable wedding photo shoots as seen on Instagram and Facebook. Its beauty is further epitomized with a vivid sunset, making it an ideal setting for couples looking for a dreamy and carefree feel to their prints.
I particularly love the vastness of the fields, giving it a good background contrast to near subjects. To many people's delight, some lalangs can reach up to the height of an adult's shoulder, but that depends on the location of the field. The ones along the Punggol Waterway Park are slightly shorter, leveling around the hip. Nevertheless, you can always play with the angles to suit what you have in mind!   
Other than the mentioned pastures, you can head down to Gardens by the Bay if you prefer a more colourful and vivid finish. The tulips exhibition boasts a vibrant splendour that will definitely be a feast for your eyes. Don't forget how the Supertree Grove makes such elegant silhouettes by the evening sky.
Nearest MRT: Punggol MRT. Take the LRT, alight at Riviera Station, take the right exit and head towards the chain of restaurants you see. The waterway is right behind!

2. Lower Seletar Reservoir 
This is one runway you could parade in the most blowzy manner and never get judged.
On my first visit, I was surprised at how deserted this place felt. The infrequent passing of cars gave it an unwonted atmosphere, foreign to this bustling city. Nonetheless the tranquillity of it all was what bought me over, and I was so thrilled with this discovery!
This place is very much a hidden gem, and to get there by public transport you definitely need a GPS in hand to navigate your way from the nearest train station. The inconvenience is however offset by its charm, and I have to say it is a perfect place for those seeking respite.
The empty stretches of road and pavement are excellent for those who prefer a clean and uncluttered feel to their pictures. The vastness of the fields and roads give an impression that it is not situated in our populous Singapore, making it a great photo shoot location for the audacious or even blogshop models!
If you're planning to head down during the afternoon, arm yourself with an umbrella/sunblock because there is minimal shelter and the adventure will probably last longer than you plan for.
Nearest MRT: Khatib
3. Tanjong Pagar Railway Station
The rusty tracks stretch over an unseen breadth, with a thick chapter of history riding on the footpaths grizzled by previous traffic. Formerly known as Keppel Road railway station, the main building is now slated as a national monument. Its richness in historical and architectural value makes it a place that warrants a visit, even without a photographic purpose.
Even though the train operations have now ceased, the station is still open to the public for recreational purposes. The rustic surroundings and abandoned carts give the entire setting a very retrospective atmosphere. You could also spice up your session by inviting a friend along for a more interactive shoot.
Instead of shooting from conservative angles, try exploring different perspectives. From height to comfort, attempt an unfamiliar approach and be awed by how your pictures tell a different story.
For those who prefer more greenery beside the tracks, good alternatives would be the Sunset Way railway or the one running along Rifle Range road.
Nearest MRT: HarbourFront or Tanjong Pagar
TSL Reviews: Tanjong Pagar Railway
4. East Coast Park
We all have our qualms about Singapore's beaches. Be it the traffic, littering or waters that are not blue enough, we could go on complaining about how it is not perfect. Perhaps it is time we take a step back and be thankful that we actually have a decent plot of sand to roll around and build sandcastles.
It is a pity that East Coast Park is always swarmed with people on weekends, losing its glamour as the best beach in the east. However, gleams of peace still exist on weekdays, defending the park's title with a distinctive serenity and an accompanying balmy breeze. It is also the best time to rent a bike and explore all that this park has to offer through your camera lens.
Footprints on the sand, crabs crawling out of their homes and the waves colliding onto the breakwaters – pay attention to the little details and catch every fleeting breath of nature. From the beach to the concrete, there are literally endless sights to shoot in this park.
And trust me, it only gets better with distance!
Nearest MRT: Bedok or Paya Lebar
5. Botanic Gardens

The Botanic Gardens are like one big garden inhabited by many other lawns, each with its own unique array of blossoms. This national garden is not only a place for nature lovers and ecologists, but also a regular spot for photo enthusiasts who love to capture the most microscopic detail of a flower bud, or the mesmerizing wings of a beautiful dragonfly. It is a good place for novices to build up their attention to detail, or for those who prefer quiet ambiance for better engagement during the shoot.
If you don't like flowers, fret not! Head over to the more populated areas of the garden, where families have picnics under the towering trees. As the young children roam freely on the patches of grass, be sure to capture the beaming spirits of innocence and joy. Or if the flock of birds interests you more, set your aperture right and get ready for a good workout.
Nearest MRT: Botanic Gardens
 6. Marina Bay Sands Infinity Pool

Tourists of the last decade might dig The Esplanade as our island's most iconic attraction, but modern visitors will not forget how Marina Bay Sands is now effortlessly the most impressive superstructure in Singapore. It scores points not only for its design and amenities, but for its priceless view at the top.
The 150m infinity edge pool was the talk of the town when it was first announced by the media, though many other hotels have now adopted the same concept for their swimming pools.
Its brilliant location ensures that the limelight will never be taken away from this gem of the city. The skypark first grabs your attention by being 200m above ground, then it bowls you over with the housing of the world's largest public cantilever housing a public observatory deck and lush gardens.
Imagine the photos you could take at such an altitude, with the tanning beds adding a coastal touch that just sits so well with the non-converging blue waters. It is almost as if the beach was levitated, and you get the best of both worlds.
Nearest MRT: Bayfront
7. Skyline Sentosa
If you frequent Sentosa but have not taken the luge and skyride, you know what to do on your next visit! Both rides are bound to offer you an unforgettable thrill. For the timid, the skyride chairlift brings you to a height that will definitely send shivers down your spine! At the peak of the ride, you will be able to catch a glimpse of the Sentosa coastline, and even the Songs of the Sea Musical in the evening.
When you're comfortable enough in your seat, capture the line of chairlifts in your periphery while cruising above the thick square of greenery under your foot. It is both a challenge and an experience to take photographs without being stationary. The breathtaking bird's-eye view of the island will blow you away, provided you've won the battle against the wind.
Nearest MRT: Sentosa Express Beach Station
8. Helix Bridge Entrance
Yet another architectural marvel, the Helix Bridge is the world's first curved bridge. Beating the Henderson Waves Bridge's record of 274m, this link-way is 280m long, making it the longest pedestrian bridge in Singapore. The unique 'double helix' structure chains together like DNA, and is a pageant on its own. In fact the entire Marina Bay is picture-worthy and Singapore's skyline is nothing less than phenomenal.
The best place for an excellent shot, in my opinion, is actually the large space of empty ground beside the entrance to the bridge. More commonly known as the plot of ground in front of the Marina Bay platform, this wide area offers a panoramic view of the skyline and lets you decide how much to include in your frame of interest.
Have a model stride down the 'runway' and you're all set for spectacular shots!
Nearest MRT: Esplanade
9. Singapore Art Museum
At first sight, The Singapore Art Museum seems like a rather humdrum presence along Queen Street. It is, however, home to many of Singapore's artistic talents. Coated in a graceful white, this unassuming historical building has captivated the minds and enriched the souls of many. The influence of dedicated hearts, all painted and carved out, should not be underestimated.
Exhibitions aside, the interiors of this buildings are equally aesthetically appealing. The pattern of the tiled floors complements the blanched pseudo-gated walls so well, coupled with the glass that separates a dimensionless world of art from reality. The corridors are not so much for the purpose of bridging, but for dancing in the light that shines through a universe of possibilities.
How apt it would be, inking film in a place that breathes art.
Nearest MRT: Bras Basah
10. Henderson Waves Bridge
This is a harmony of architectural brilliance and nature. Famed for being Singapore's highest pedestrian bridge, the Henderson Waves Bridge is one stopover that should not be missed in your plan to conquer the local nature trails. The rippling curved steel ribs under the bridge deck, lined with laths of yellow balau wood, style this connection between the dense flora of Mount Faber Park and Telok Blangah Hill Park.
Indulge yourself in this photogenic assembly that spans over 274m, leaving you with more than enough distance to discover your best shot of this engineering beast. Do not be surprised if you happened to capture the island's best sunrise and sunset views from atop this forestry!
Nearest MRT: Labrador
The power of photography
A good picture does not depend solely on the photographer. Sometimes, a stroke of luck is what you need to capture the perfect moment. Be it the few precious minutes of a gorgeous sunset, or the second a child flashes his dazzling smile, a moment lost is forever.
Many would agree that the subject of interest often contributes a huge part to the entire composition. For portraits, the slightest change in expression could signify a different comportment. As for a poached egg, the murder is always sweeter with a flowing yolk. Although manipulation of the subject is often required to capture a seemingly flawless moment, I personally prefer to be the one adapting to my subject's construct.
Capturing a beautiful shot is definitely exhilarating, but what people do not mention about trigger happiness is that it is a kind of fulfilment exclusive to those who allow themselves to be an instrument of the camera, not the other way round. Photography is a medium of expression and I love how it empowers creativity, enabling me to inject character into my frame of interest.
Have any other locations to share? Do let us know in the comments!
---
All photographs in this article belong to our writer.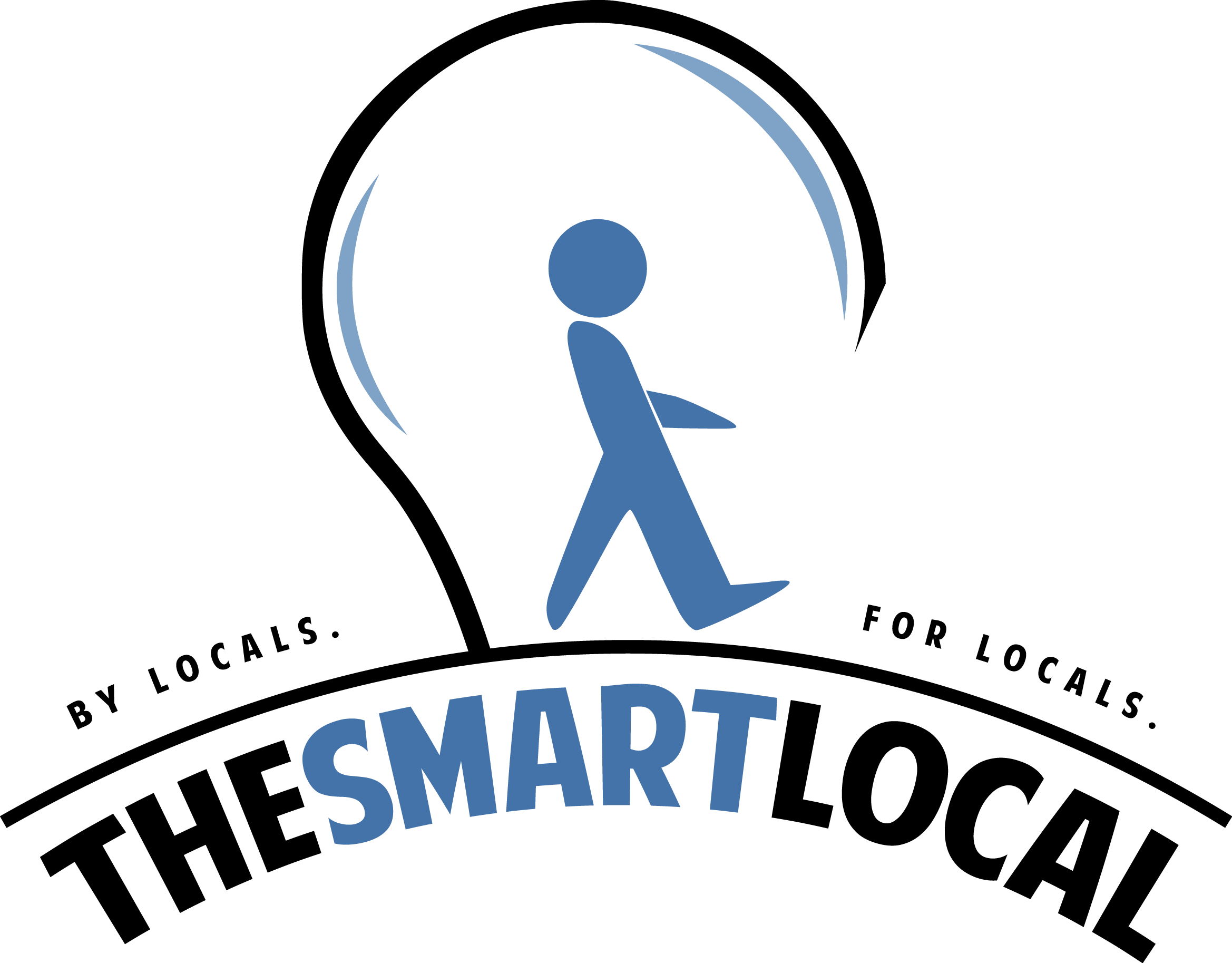 Drop us your email so you won't miss the latest news.