Forget about the price tag
With MBS, Singapore Flyer, Gardens by the Bay, and not to mention the incredibly atas looking LV store; the Marina Bay district feels like THE pinnacle of luxury and affluence in Singapore. However, under all the glitz and glamour, there are so many things to do in this seemingly expensive part of Singapore that won't burn a hole in your pocket.
Here are 10 inexpensive and fun things to do at Marina Bay so you won't end up idling along the shops – I mean, shoppes – when bae asks you to take her on a date.
1. Cruise down the Bay from just $5!
You'd think that a river boat ride along Marina Bay is just another expensive tourist trap. But unknown to many locals, there are short cruises and River Taxi rides that only cost $5-$6!
Initially, we planned to take the River Taxi ($5) which has five stops (Esplanade, Boat Quay, Clarke Quay, Clemenceau, and Robertson Quay). But we found out at the counter, that they also offered a Short Cruise around Marina Bay for just $1 more! Surprisingly, we couldn't find any information about this short cruise online, so be sure to find out more at the counter when you're there!
The cruise will take you around the Bay to soak in all of Singapore's iconic sights such as the Merlion, Five Boys by the River, and the majestic Fullerton Hotel. The commentary provided by the guide was also an eye-opening refresher of Singapore's History.
The staff were really friendly too, signalling for a passing Riverboat to stop and pick us up as soon as we bought our tickets. The boats stop to pick up passengers at 10-15 minute intervals, so you don't need to worry about wasting your time waiting for your joy ride to start.
Note: The River Taxi is only available on Weekdays 8 am – 10 am and 5 pm – 7 pm. Payment by EZ-link card or Nets@Flashpay only. Concession cards are not accepted.

Address: 59 Boat Quay 049028
Contact: 6336 6111
Admission Fee: River Taxi $5 | Short Cruise $6
Find out more here.
2. Have a picnic away from the crowd
Besides the usual picnic spot at Marina Barrage which half the world knows about, bring your picnic mats to the less discovered spots within Marina Bay.

Check out this secret spot above the Singapore Maritime Gallery!
The rooftop playground located a level above the Singapore Maritime Gallery is a well kept secret of Marina South Pier. Overlooking the ocean with ships sailing in the distance, this place will grant you quality time with your friends away from the crowds of shoppers and tourists flocking to the area.

Esplanade's rooftop garden, a brief respite from the bustling crowds
Otherwise, climb a level above the concert halls, and you'll be greeted by Esplanade's rooftop garden. Stare out at the city skyline with ease now that you're away from the hustle and bustle of the crowds. With plenty of space to laze around among the lush greenery up here, being too early for a concert will never be a problem again.
Address: 1 Esplanade Dr, 038981
3. Catch SEA's largest water and light show for FREE
I was a little skeptical about this water and light show seeing as how things which free often lack quality, but it surpassed my expectations! If all you know of this water and light show is from watching it from across the river at One Fullerton, you're in for a HUGE surprise.
Despite the event starting at 8pm, the crowd had already formed by the riverside at 7.45pm. If you want to get a good view of the entire spectacle make sure you arrive early to get the best spot in front of the show! Loud, dramatic music cued the start of the show and for a moment, it felt like I was in Universal Studios Singapore.
Spectacular gushes of water created a gigantic "water screen" across the riverbank, on which the lights projected a story about the journey of life. Playing on the unique properties of water and light, the magical performance was filled with colourful moving visuals.
Boasting state of the art technology such as the most advanced Laservision technology and surround sound systems; the amazing show of water, music and light set against the beautiful skyline was 13 minutes well spent.
Address: 2 Bayfront Ave, 018972
Opening Hours: Sun – Thu 8 pm – 815, 930 pm – 945 | Fri – Sat Sun – Thu 8 pm – 815, 930 pm – 945, 11 pm – 1115pm
Admission Fee: Free
Website
4. Step into different worlds at the ArtScience Museum
If you have a case of FOMO (fear of missing out) like I do, the ArtScience Museum wouldn't be new to you. But if you haven't been there, here's what you've been missing out on!
This isn't an ordinary museum where masterpieces of art are admired from a distance away. The Art Science Museum breaks the trend of museums being "boring, old places". All of the exhibits allow you to fully immerse yourself in art installations that put simply are, out of this world.
Take their latest permanent exhibit, Future World (Adult $14, Child $7) for example. From the first room where you blend into a stunning digital wallpaper of flora and fauna, to the last which allows you to walk through a seemingly endless space of sparkling lights. The various themed zones will take your breath away with their digital floral tapestries.
Besides Future World, there are other programmes at the ArtScience Museum with free admission as well! Head down for ArtScience Late, a monthly event held on Thursday nights showcasing art, dance, music and poetry performances, transforming the ArtScience museum into a playground for hipsters and logophiles alike.
Address: 6 Bayfront Ave, 018974
Opening Hours: 10 am – 7 pm | ArtScience Late: 7 pm – 10 pm
Admission Fee: Student & Above 65 $11, Adult $14, Child $7
Website
Note: Future World admission times are 10am, 11 30 am, 1 pm, 2 30pm, 4 pm and 5 30pm only.
5. Go skating at the Marina Bay Skating Rink
Located beside the food court at Marina Bay Sands, this indoor skating rink is the perfect place to work up a sweat before stuffing yourself during meal time.
Although it provides a similar experience to ice skating, the ground at Marina Bay Skating Rink (admission: $7/hour) is actually made of plastic instead of ice! Falling down on hollow plastic is much less painful than falling on rock hard ice – trust me, I've experienced both. Plus, you won't have a damp and cold bottom when you finally get back up on your skates!
The skating rink is more slippery than the ice skating rinks elsewhere, so be careful when getting on it for the first time! What's more, the 360° crowd surrounding the rink can be a little intimidating, making you feel like you have an audience. But hey, if you're there with your friends, just go for it – there's no shame if everyone falls down together!
Address: The Shoppes B2, 10 Bayfront Ave, 018956
Opening Hours: 1130 am – 830 pm, Closed for maintenance from 5 pm – 6 pm
Admission Fee: $7/hr, $5 for additional hour, $3 Skate Rental, $6 Socks
Website
6. Catch seasonal events at Gardens by the Bay
Despite us not having four seasons like other countries, Gardens by the Bay never misses an opportunity to bring the experience to us. Gardens by the Bay regularly holds seasonal events that catch the local social media scene by storm. If you missed December's Christmas Wonderland, don't fret! You're just in time for Spring's Tulipmania.
Gardens by the Bay's Tulipmania is only here till end of May, featuring a whole garden of brightly coloured tulips reminiscent of Keukenhof in Netherlands. Filled with the unmistakable scent of the gorgeous flower beds, the flower dome is one place where you can enjoy the cool breeze and admire nature all at one go.
If taking Insta-worthy shots with the tulips isn't satisfying enough for you, form a group of five and be whisked away on an educational tour around the tulip garden. Find out more about the history of tulips dating back to the Ottoman Empire (present-day Turkey). Did you know that tulips were once the most expensive flowers in the world? According to one account, 12 acres (48562.3 meters square) of land was once offered for a single tulip bulb!
Catch the tulips in full bloom at the end of April – they were only 50%-60% bloomed when we visited, but the vivid colours of the tulips were already incredibly striking.
Senior citizens can also visit for just $4, as they enjoy 50% off the usual price. There's no better time to plan your grandparent-grandchild bonding session!
Tulipmania
Address: 18 Marina Gardens Dr, Flower Dome, Gardens by the Bay, Singapore 018953
Opening Hours: 9 am – 9 pm
Admission Fee: Adult $12, Child $8, Senior Citizen $4 (after 50% off)
Website
7. Enjoy free performances at Esplanade Theatres by the bay
Don't underestimate the free performances at Esplanade Theatres – they're just as good as the ones in the concert halls, if not better! Featuring all sorts of acts from local singers to international performances, there are always something worthing catching at Esplanade.
Depending on the date, Esplanade offers a diverse range of exotic performances such as Brazilian dance or Turkish music as well. The performances are hosted at various locations such as the Esplanade outdoor theatre, and the concourse.
If you're lucky, you might even catch popular local artistes such as Linying performing for free at the Esplanade. Check the (free) performance schedule here before heading down!
Address: 1 Esplanade Dr, 038981
Contact: 6828 8377
Admission Fee: Free
Website
8. Have a feast at Gluttons Bay
Hawker centres around the Marina Bay area are rare, and if you're not keen on emptying your wallet at the cafes and restaurants around, head over to Makansutra's Gluttons Bay. With an open air concept, you can look forward to al fresco dining under the stars at Gluttons Bay.
You'll find famous stalls such as Wee Nam Kee, known for their succulent chicken and fragrant chicken rice, as well as Alhambra Padang Satay, the former satay supplier of Singapore Airline's business class meals. Other must try dishes include the BBQ Squid from Gerry's Grill.
Open till late in the AM, the eatery is just a stone's throw away from MBS, just a short walk across the Helix Bridge and you'll be getting your local food fix instantly. However, Gluttons Bay is currently closed for renovation till the first week of May. Check their Facebook page here for more updates!
Address: 8 Raffles Ave #01-15, 039802
Opening Hours: Mon – Thu 5 pm – 2 am | Fri & Sat 5 pm – 3 am | Sun 4 pm – 1 am
Website
9. Kayak down Marina Bay from $7!
For just $15 (or $7 if you are a PAssion Card member) you can while your time away at Marina Bay on an open deck kayak! With a panoramic view of the Marina Bay skyline and fresh sea breeze to boot, this is hands down a better work out compared to facing the wall at a gym.
Passion Wave at Marina Bay also occasionally holds free water sports try outs, when you'll be able to try dragon boating, kayaking, or bell boating. Check out their Facebook page here and make sure you never miss a session!
Address: 11 Rhu Cross, #01-01, Singapore 437440
Contact: 6296 6683
Opening Hours: Tue – Sun 9 30 am – 6 pm
Kayaking Fee: $15 for 2 hours
Website
10. Visit Singapore's most coolest and most obscure galleries
Possibly one of the most underrated galleries in Singapore, the Singapore Maritime Gallery will make your trip to Marina South Pier worth it. We visited on a Tuesday morning and had the entire place to ourselves. This just goes to show how underappreciated this gem of a gallery really is!
Besides learning about Singapore's maritime history, there are a bunch of other cool things to do at the gallery. This ship container is a great example of the novelty in this gallery, being creatively used as a walkway to another exhibition within the gallery.
Try your hand at steering a ship at sea in the Ship Bridge Simulator Room too – it is so much harder than it looks, with the multiple screens and the odd looking gears on the panel. To make it more realistic, they also radioed calls to the "ship" I was steering.
Look far out into the sea, and peer into the yachts floating, using the telescope at the viewing gallery. With a minimal interior design and the calming view of the ocean, this is the perfect place live the life of a naval captain or even a swashbuckling pirate for just a brief moment!
For families with kids, here's a place for your next family day out! With a zone dedicated to kids in the gallery, your little ones will be kept occupied with photo taking activities, arts and crafts, and boxes of Legos with a huge Lego board to play with!
This is just the beginning of my masterpiece.
Although it's quite obscure, the Singapore Maritime Gallery is very easy to access. It's located just beside the Marina South Pier MRT station on the second level. Plus, it's free!
Address: Marina South Pier, 31 Marina Coastal Drive, 018988
Opening Hours: Tues – Sun 9 am – 5 30 pm, closed on Mondays
Admission Fee: Free
Website
Bonus: Dine in a floating restaurant!
At first glance, you wouldn't think that this is a restaurant – but it is! Replicating the structure and design of Mississippi steam boats of the 1800's, dining at the Stewords Riverboat is a unique experience you must try, at least once in your life.
Offering burgers under 20 bucks such as the All-American Burger ($19), and all-time favourite desserts like Chocolate Lava Cake ($12), Santa Fe Tex-Mex Grill on the Riverboat will not disappoint. If you want to catch some ocean breeze, have a meal at the Wood & Steel Gastrobar on the al fresco bridge deck of the boat!
Besides dining, Stewords Riverboat also holds Sunday night live performances where you can sign up to perform with your friends and have dinner on the house (or rather, boat). Find out more about their Boatyard Sessions here!
Address: 31 Marina Coastal Drive, Berth 1, Marina South Pier, 018988
Contact: 62785775
Opening Hours: 12 pm – 3 pm, 6 pm – 10 pm
Website
You don't need a million bucks
Throw away the stereotype that a trip to Marina Bay is a costly one – that doesn't always have to be the case! You can have fun here at a small cost. Marina Bay is bigger than you think, with 7 MRT stations serving the area, so there's more to it than the usual tourist haunts.
From all sorts of art appreciation to exciting sports and cruises, you won't get bored at Marina Bay, even with just $20 in your wallet. Look forward to free events too, such as the Marina Bay Singapore Countdown and i Light Marina Bay. Click here to find out more about other exciting events at Marina Bay!
Travel tip: we found that it was much easier to get around the area by foot, so be sure to wear comfortable shoes before exploring Marina Bay!
---
This post is brought to you by Marina Bay Singapore .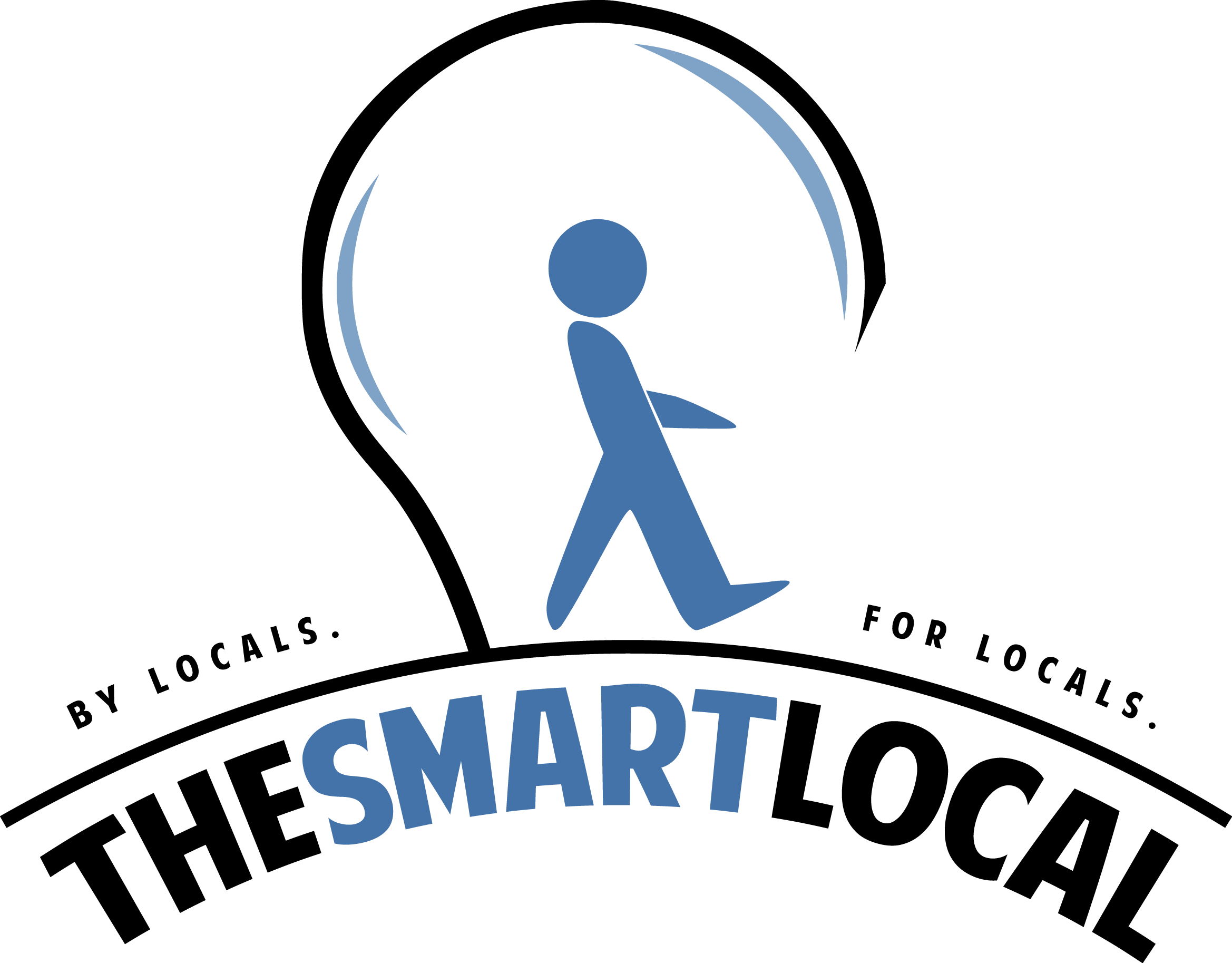 Drop us your email so you won't miss the latest news.