Cool activities for you and your gang
It's never easy planning a large group outing. Other than taking forever to settle on a date that suits everyone's schedules, there's also the issue of what to do besides eat.
Instead of the typical sedentary movie sesh, get off your bums and engage in some sporty fun for a change. While not the same as a full-fledged gym workout, you'd be surprised by how many calories you'll burn while having fun with team games – a handy fitness tracker like the Fitbit Flex 2 can attest to that!
And with their leaderboard on the Fitbit App, you can even get your fellow fitbit-wearing friends in for a little competition! Here are 10 non-basic group activities that will have you fitter and building both muscles and bonds during your next mass outing:
1. Release your inner Jedi in a game of Saber Tag
Attention all Star Wars fans! Whip out that long stick – by that, we mean your lightsaber, of course – and channel your inner Jedi with a Saber Tag battle at The Fun Empire. Each of the 5 challenges are labelled as "episodes", and you'll have to go through various tasks such as duels and retrieving sacred "gems" to win. May the force be with you!
Watch our TSL team try Laser Tag:
The Fun Empire website
Location: Varies
Price: From $15/pax per hour
2. Transform into a human bubble at Bubble Soccer

Source: @bubblebumpsg
Scaredy-cats who want a game of soccer but have a phobia of balls hitting their faces can enjoy a "bubble-wrapped" version of the game – with a giant zorb-like contraption around their bodies. Rent your Bubble Soccer equipment from Bubble Bump SG from $15 per person, and pick from either 1 of their 3 futsal venues or an open area of your choice. It will be comical watching everyone bump and boing into each other, all while trying to keep on their two feet!

Source: @bubblebumpsg Whoops! Be prepared to tumble around, upside down even.
Bubble Bump SG website
Location: Varies
Price: From $15/pax per hour
3. Defend your honour in a serious game of Ninja Tag

Source: Ninja Tag Singapore
Pit your nimble shinobi skills against your friends' with Ninja Tag, a real-life simulation of the epic battles you see in Naruto. With only one (foam) dagger as your weapon, fight it out in close combat. And yes, you get to be decked out in cool Ninja gear too! To be further immersed in the experience, you could even pick a venue that suits the theme – such as the Japanese Gardens.
Ninja Tag Singapore website>
Location: Varies
Price: From $15/pax per hour
4. Work those arms while Dragon Boating

Source: Dragon Boat Innovate
Strengthen your friendship bonds (and arm muscles) with a Dragon Boat Race organised by Dragon Boat Innovate. It's always nice working towards a shared goal with your best buds – imagine the sense of satisfaction when you reach the finish line together, especially against the scenic backdrop of the Marina Bay skyline! Simply priceless.
Water-resistant

Source
Fitness trackers and water aren't always perfect for each other, but the Flex 2 stands proudly as Fitbit's first and ONLY swim-proof tracker, water-resistant up to 50m. This tiny device is ideal for water sports like sailing and dragon boating, and automatically tracks your swims for review in the Fitbit app later.
Finally, a fitness tracker we can live with – showers and all.
Dragon Boat Innovate
Price: Get an estimate here!
5. Burn up the tracks in a competitive Go-Kart race
Have your very own mini F1 tournament at Kartright Speedway – which allows up to 10 people to race simultaneously. Those without a driving license need not be left out, as you can still zoom along at speeds up to 30km/h. And if you've got a couple of lovebirds in your circle of friends that seem to be joined at the hip, they also have the options of dual-seater karts with TWO steering wheels.
Who steers the relationship? I guess you're about to find out!
Kartright Speedway
Address: 511 Upper Jurong Road, #01-05, Singapore 638366
Opening hours: Mon – Sat: 11am – 7pm | Sundays and Public Holidays: 12pm – 7pm
Price: From $25
6. Defy gravity with a game of Bossaball on a giant bouncy platform

Source: @bossaballsg
Combining the two seemingly polar worlds of music and sports is Bossaball, an interesting amalgamation of volleyball, soccer, and acrobatics. Add the chill beats of bossa nova, and an inflatable play stage with two trampolines, and you've got the perfect team game for beach parties! It's almost like playing on version 2.0 of a bouncy castle.
Battery that lasts
Even while delivering hard throws on that bouncy platform, your Fitbit Flex 2 won't fail you by falling off. With a lightweight elastomer band that securely encircles the wrist and a cleverly designed clasp, you can be assured that it will stay on snugly – even during the most rigorous of sports.
Bossaball Singapore website
Address: 10 Raeburn Park #02-08, Singapore 088702
Price: Get an estimate here!
7. Live your Counter Strike dreams in the flesh in a Paintball match
Here's your favourite childhood game Counter Strike IRL, with a colourful twist – I'm talking about Paintball here! At Red Dynasty Paintball, splatter away with a team shootout from $29.90 per person. Execute your attacks with ultimate stealth as you take shelter behind and manoeuvre yourself around obstacles.
Red Dynasty Paintball
Address: The Cage Sports Park, 220 Turf Club Road, Singapore 288001
Opening hours: Daily; 9am – 11pm
8. Complete a Ninja Warrior obstacle course at X Park
There's no room for the faint-hearted here, for this isn't your average trampoline park experience – X Park at BOUNCE INC offers a Ninja Warrior obstacle course that's basically Parkour in a controlled environment. Get your adrenaline pumping with stations that include rock climbing, pillar jumps, and ziplines!
Watch the TSL team tackle the obstacles here:
BOUNCE INC
Address: 8 Grange Road, Cathay Cineleisure Orchard, #09-01, Singapore 239695
Opening hours: Mon-Thu: 10am – 10pm | Fri: 10am – 11pm | Sat: 9am – 11pm | Sun: 9am – 10pm
Price: $24/pax for the 1st hour, $19/pax for each additional hours
9. Play out your LOTR fantasies in a game of Archery Tag
Live out your Legolas fantasies in a game of Archery Tag at Cohesion Singapore. Score points by hitting down targets, or eliminating your opponents with your mighty bow and arrow! Don't expect kiddy-looking plastic gear – the equipment here is legit, with actual archery bows modified to have a lower draw strength for safety reasons.
Cohesion Singapore
Address: Offside Futsal Park, 2 Whitley Road, Singapore 297715
Opening hours: Daily; 9am – 11pm
Price: $15/pax
10. Wreak havoc in a Nerf gun shootout

Source: Hired Guns Singapore
Guns are illegal in Singapore and we're thankful for that. But there's definitely no harm in some friendly foam bullets from a Nerf gun! If you don't have a collection of your own, rent a couple of those babies from Hired Guns Singapore. An illustrated gameplay manual will make things easier in helping you organise fun games like Capture the Flag and Dynamite.

Source: Hired Guns Singapore
Prices start from $280 for 1-day rental – which works out to less than $30 per person for a gang of 10!
Hired Guns Singapore
Price: From $30/pax
Up your fitness game with the Fitbit Flex 2
As you go about these adrenaline-pumping activities with your crew, automatically track your active minutes, steps and calories burnt with the Fitbit Flex 2. You can even challenge your friends to step-offs in the app to get the competition going!
After all that action in the day, wearing the tracker to bed gives you a summary of your sleep, like the number of times you were restless or woke up during the night. You don't have to constantly recharge to fuel this continuous tracking – its battery lasts up to 5 days!
The Flex 2 ($148) is Fitbit's slimmest fitness tracker yet. It comes in a black, lavender or navy band, which can be swapped for a range of stylish accessories like bangles and necklaces for a more fashionable look. No one will even guess that you're wearing a fitness device!
Additional bands in other hues are available for $49.95 in packs of 3.
---
This post was brought to you by Fitbit.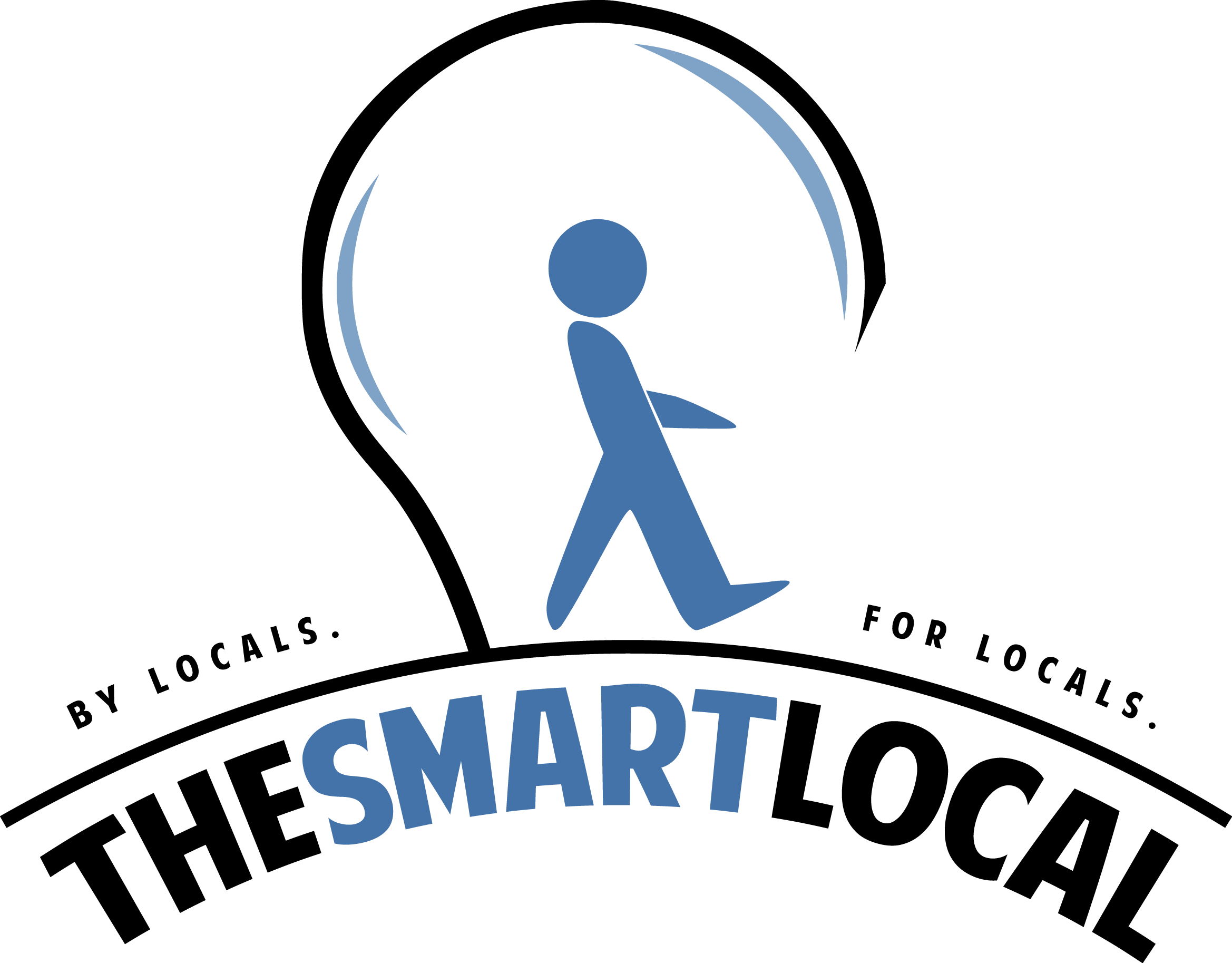 Drop us your email so you won't miss the latest news.