What Do You Fancy For Breakfast?
It's no secret that Malaysians live for good food, and breakfast is of course the most important meal of the day. Whether it is Kopi O' and toast or an American Style Breakfast, a good breakfast gets you ready for the day, and is the perfect excuse to bring out the foodie from within.
Malaysian breakfasts range from delectable Chinese dim sum to the more spicy Malay food, perfect for giving you an extra spice to kick start your morning. In no particular order, here are 9 Malaysian breakfasts you must try in KL and where you can find them.
1. Nasi Lemak @ Village Park
This staple Malaysian dish is a local favourite, and Village Park is arguably one of the best nasi lemak joints in town. Often flooded with large crowds, this place serves Nasi Lemak with fluffy grains of coconut rice accompanied by crunchy ikan bilis and peanuts, hard boiled-egg, sliced green cucumbers and fiery red sambal embodied with a tinge of sweetness. To top it off, diners have a choice of tasty Rendang Chicken or fried Chicken. This colourful palate makes a fine breakfast on its own.
Nasi lemak is best enjoyed with a cold drink in the form of Teh C Peng "Special" (Three-Layer Milk Tea) – gula Melaka syrup (bottom), evaporated milk (middle) and brewed black tea (top). If you wanna stick to what you know, you can always go for a delightful cup of Milo Dinosaur.
Address: 5, Jalan SS 21/37, Damansara Utama, 47400 Petaling Jaya, Selangor, Malaysia
Opening Hours: Monday to Saturday 7am to 7:30pm; Sunday 7am to 6pm

2. Dim Sum @ Restaurant Ful Lai
Dim Sum is small bite-sized portions of delicacies served either fried or steamed in small steamer baskets. It's a favourite breakfast food amongst most Malaysians, especially during the weekends with family. Commonly associated with "Yum Cha" (Drink Tea), Dim Sum is best enjoyed with a big old pot of tea.
Restaurant Fui Lai is very popular among the local residents. Along with dumplings, steamed buns, Chinese sticky rice and other dim sum classics, this restaurant also serves fusion dishes like cheese baked escargot and bacon-wrapped steamed fish cake. Needless to say, both of them are worth trying!
Address: Jalan 3/62a, Bandar Sri Menjalara, 52200 Kuala Lumpur, Wilayah Persekutuan Kuala Lumpur, Malaysia
Opening Hours: Monday to Saturday 6:30am to 2am; Sunday 6:30am to 12am
Tel: 60 3-6274 7610
3. The Roti Bakar Set @ Yut Kee Kopitiam
The Roti Bakar Set consists of a plate of kaya toast accompanied with half-boiled eggs and a cup of piping hot coffee (Kopi O'). This breakfast set can often be found at a 'Kopitiam', a traditional coffee shop mainly found in Southeast Asia.
Established back in 1928, Yut Kee Kopitiam is one of the oldest kopitiams in KL. Even almost 90 years after it was founded, scenes of large crowds can still be seen flocking into this kopitiam. Elderly men and women exchanging memories of their younger days, as their children sit around the table with eager ears and glistening eyes.
Here in Yut Kee Kopitiam, the toast is toasted to perfection and served with their own coconut jam.
They are also famous for their Hainanese-style breakfast – Hainanese Chicken Chop, Roti Babi, Roasted Pork with Apple Sauce; and not to forget their decadent Swiss Rolls & Traditional Marble Cake which are baked fresh daily. They sell like hot cakes! (literally)
Address: 1, Jalan Kamunting, Chow Kit, 50300 Kuala Lumpur, Wilayah Persekutuan Kuala Lumpur, Malaysia
Opening Hours: Tuesday to Sunday 7:30am to 4:30pm; Closed on Mondays
Tel: 60 3-2698 8108
4. Roti Canai Banjir Special @ Mansion Tea Stall
Roti Canai & Teh Tarik is a common breakfast combo in Malaysia, and over at Mansion Tea Stall (formerly known as Al –Amnah), they have seriously stepped up their game and brought the typical Malaysian Breakfast to a whole new level of gastronomic pleasure with the ultimate Roti Canai Banjir Special.
This hot delicious mess of a dish is a 'Special', because the dish is literally drowned in chickpea dahl and spicy sambal, hence the name 'Banjir'. This dish also comes with an additional two half boiled eggs on top of not one, but TWO pieces of Roti Canai. Round off your meal with a good cup of Teh Tarik and this hearty breakfast is sure to chase your morning blues away!
Address: No 2, Lorong Bunus Satu, Selangor Mansion, 55000 Kuala Lumpur, Wilayah Persekutuan Kuala Lumpur, Malaysia
Opening Hours: Open 24 hours daily

5. Fresh Raw Fish Porridge @ Hon Kee Famous Porridge
A warm bowl of porridge power-packed with wholesomeness is what makes waking up at 6am a whole lot less miserable. Located in the heart of Chinatown, Hon Kee Famous Porridge opens as early as 4am for those with super cravings for porridge; as well as those who are in need of good hearty breakfast to kick start their day.
With a history of 60 years, this stall is well-known for their Fresh Raw Fish and Crispy Pork Innards Porridge.
Address: 93, Jalan Hang Lekir (opposite Oloiya), 50000 Kuala Lumpur, Wilayah Persekutuan Kuala Lumpur
Opening Hours: Daily from 4am to 2.30pm
Tel: 60 12-227 6281 (Ms. Vivian) | 60 17-882 7351 (Mr. Lee)
6. Chee Cheong Fun & Yong Tau Foo @ Yap Hup Kee Restaurant
When translated directly, Chee Cheong Fun means Pork Intestines Noodles. However, unlike its unappetizing name, this dish actually consists of rice noodles that can be cooked in various styles.
Situated in-between rows of dilapidated shops lies Yap Hup Kee Restaurant. They specialize in Hakka Yong Tau Foo and Chee Cheong Fun. Your stomach will thank you as you savour the Chee Cheong Fun lightly tossed in soy sauce or curry sauce, garnished with their signature dried shrimps and enjoyed with a wide variety of Yong Tau Foo assortments that you can choose from.
Address: 45, Jalan Brunei Barat, 55100 Kuala Lumpur, Wilayah Persekutuan Kuala Lumpur, Malaysia
Opening Hours: Monday to Sunday 9am to 5pm, 5.30pm to 11pm
Tel: 60 12-256 9789
7. Westernised Big Breakfast @ Sudo Brew Café
With the sudden boom of fancy shmancy cafes in KL, most Malaysians (turned "hipsters") have taken a strong liking for the Angmo style hearty breakfast sets. These usually come with a large portion of well-arranged sausages, sautéed mushrooms, baked beans, toast and eggs.
Located within the vicinity of Damansara Jaya, Sudo Brew Cafe's The Big Breakfast comes with a toasted buttery croissant and 4 side dishes of your choice – scrambled eggs, chicken sausage, beef bacon, sautéed mushrooms, mashed potatoes, tater tots or salad.
A good breakfast is best enjoyed with great company; for an affordable price of RM76, The Big Breakfast for 4 people comes with 4 croissants, 16 side dishes, apples, oranges and some swee-voury pancakes! Hey, the more the merrier right?
Address: 7, Jalan SS22/11, Damansara Jaya, 47400 Petaling Jaya, Selangor, Malaysia
Opening Hours: Open 24 hours daily
Tel: 603-7731-3455
8. Eggs Benedict @ The Red Beanbag
I hate Eggs Benedict. Said no one, ever.
With pictures of this glorious dish flooded all over Instagram with tags like #foodporn; you've just got to try this out for yourself. There's no other breakfast dish quite like a plate of toasted English muffins topped with a good slice of ham or salmon and voluptuous poached eggs, all doused in creamy Hollandaise sauce that can cure any Friday night hangover.
The Red Beanbag, an Australian-inspired café, is particularly well-known for their breakfast menu. Their Eggs Benedict is definitely not something to be missed! Poke into the runny poached egg and witness the runny yolk ooze out beautifully on your plate, and watch your food cravings melt away.
Be spoilt for choice with their extensive and excellent breakfast menu as you share jokes with your mates over a flat white or a rich cup of mocha. Breakfast heaven!
Address: Block A4 1st Floor A4-1-08, Publika, Jalan Dutamas 1, Solaris Dutamas, 50480 Kuala Lumpur, Wilayah Persekutuan Kuala Lumpur, Malaysia
Opening Hours: Closed on Mondays | Tuesday to Friday 10am to 10pm | Weekends 9.30am to 10pm
Tel: 60 3-6211 5116
9. Lontong @ Chawan
Nothing says love like a hot bowl of soup for breakfast, especially on a rainy morning. Lontong essentially served in Sayur Lodeh is a dish mainly composed of vegetables in a warm bowl of light coconut milk broth – the perfect combination.
Look no further, scouted in Chawan is a delicious bowl of Lontong swimming in a generous portion of Sayur Lodeh. Appetizingly topped with crunchy Tempeh and served alongside beef rendang, this breakfast dish would surely put a smile on your face.
Chawan in Bangsar is usually packed with white and blue-collared men and women in the morning. Loud chatters and laughter from the tables demonstrate just how popular this spot is, for people from all walks of life. If there's one thing absolute in this world, it's that food has the power to unite.
Address: 69, Jalan Telawi 3, Bangsar Baru, 59100 Kuala Lumpur, Wilayah Persekutuan Kuala Lumpur, Malaysia
Opening Hours: Monday to Friday 8am to 1am | Weekends 8am to 2am
Tel: 603 – 2287 5507
Breakfast is the most important meal of the day!
Being a multicultural society comes with some gastronomical benefits – Malaysians are incredibly fortunate to have the luxury of eating different types of food for breakfast each day. What is your favourite Malaysian breakfast food? Leave a comment down below if we have missed it out.
For those who have not tried any of these dishes, we hope that you would make an extra effort to jump out of bed earlier to enjoy a scrumptious breakfast. It's WORTH IT LAH.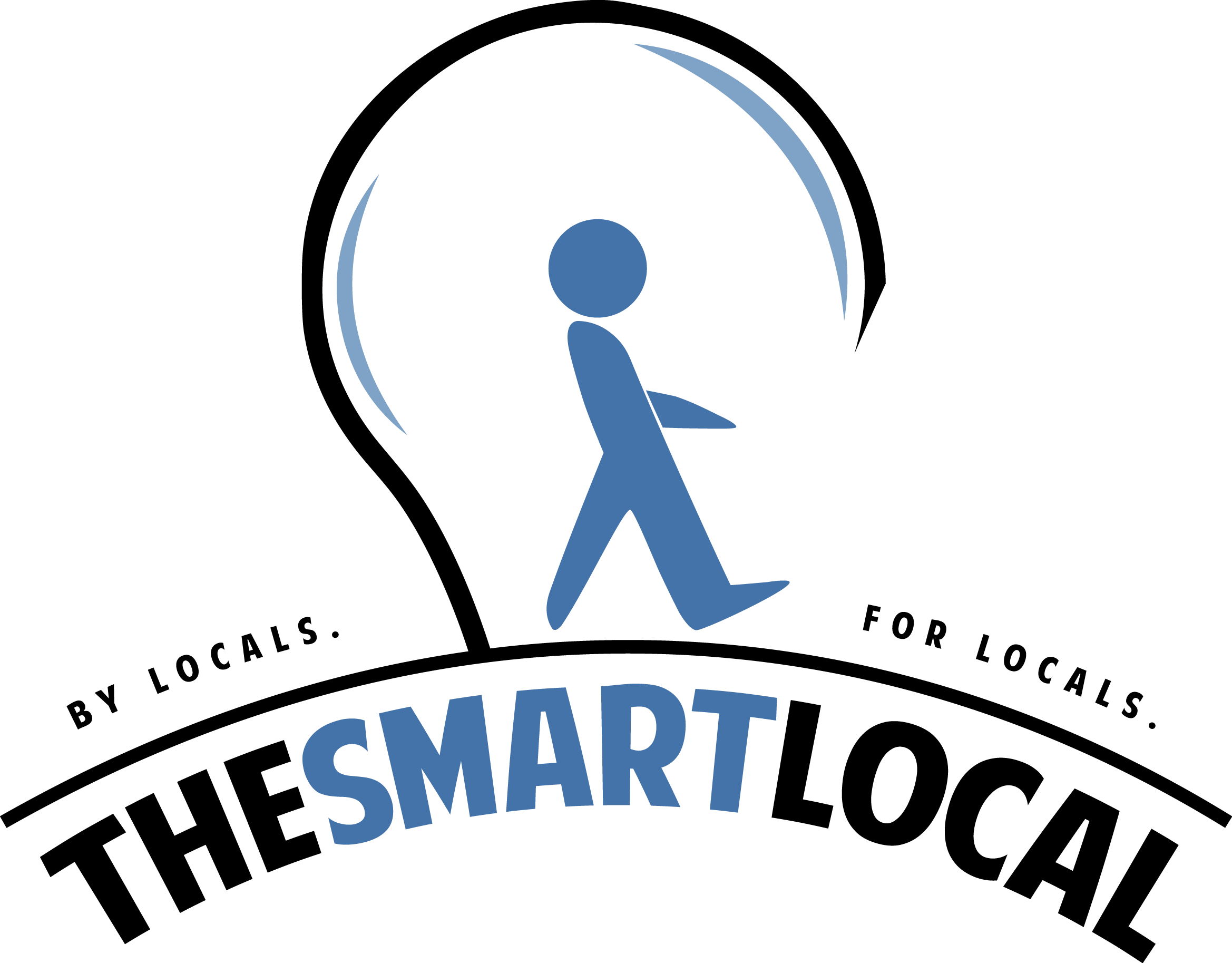 Drop us your email so you won't miss the latest news.