Optical illusion 101
Have you ever seen photos of people hanging off ledges and walls sail past your Instagram feed? But before you start fearing for their lives, you tilt your head only to realise that instead of them holding for dear life, they're just lying on the ground with their hands outstretched. #cheated.
Known as #TheHangingCollection, this Instagram movement has been revving up the photography world with its insane gravity-defying shots of late. Real life or optical illusion? We call bluff, and tried it out for ourselves.

#TheHangingCollection on Instagram Source
Up your Instagram game from selfies and #OOTD shots to poses straight out of a Mission Impossible movie. All you need is an iconic location and a little creativity.
Staging your own optical illusion requires more than just head tilting and picture rotating; you'll also need the guts to lie facedown on all kinds of floors – grime and all – with judging eyes all around you.
Most importantly, you'll need a trusty camera to snap all these moments – fast – lest you find yourself on Stomp.
We've sussed out the tips and tricks behind these optical illusion shots, and found 10 photoready spots for you to take your wholly legit #hanging shots. "Hanging with friends" will never be the same again!
1. School Of The Arts (SOTA)
Be it a hanging shot or a step #OOTD, SOTA's minimalistic wooden pillars and walls make a really good backdrop for any kind of photo. Clean frames and orderly linear patterns instantly make any picture neat, and your subject pop.
The only challenge is that it can get a bit dark with SOTA's earthy colour scheme, so be sure to use a camera that'll be able to work well in low light settings (work that ISO). We tried taking this with our phones but the image was way too grainy!
We recommend wearing a bright, eye catching outfit for maximum attention to detail. This picture's all about you!
Tip: Look for a location free of trees and distracting objects. That way, you can tilt the picture in any direction, and look like Spider-Man without having to do any crazy stunts!
The black-laned courtyard outside SOTA isn't only for taking #OOTD shots; the neat black and white colour scheme also makes it a prime location for hanging shots too! With the many ledges to grip onto, you'll never run out of poses to try.
Address: 1 Zubir Said Drive, 227968, near Dhoby Ghaut MRT
2. LASALLE

Hanging off a ledge – or are we?
What is it with art schools and their drop dead gorgeous campuses? Out of all our locations, LASALLE college was easily the breeziest location to shoot our pictures at; the entire space was incredibly photogenic.
Plus, all that talk about art students being more accepting of "peculiar" behaviour was thankfully true. Imagine seeing two people lying facedown on your school lobby floor! It's a miracle no one threw us out, judging stares and all.

The famous Lasalle grass patch: everyone's favourite lunch hangout spot
This boxy corridor outside LASALLE looked like a scene straight out of Inception, complete with a ceiling that could double as the floor. The cut out design of the walls allowed us to lie horizontally – a refreshing change from the usual facedown-on-floor position.
Tip: Lines, tiles and even tape markers are all fair game. As long as you make it look like you're gripping onto something and lift your legs to mimic gravity's pull, you can hang everywhere you want.

Notice us, Tyra Banks!

Our very own outdoor TrickEye Museum
Address: 1 McNally Street, Singapore 187940
3. Temasek Polytechnic Amphitheatre
Every TP student knows about this whopping piazza in the heart of campus. With its monochromatic colour scheme and dizzying flights of stairs, let your creativity run wild.
Snap your pictures from insane angles and try the panoramic "zoom-out" shot. We've definitely stumbled on a treasure trove!
Tip: Levels are the ultimate must-have when taking hanging shots; these stairs made it so easy to stage the perfect cliffhanger moment.

Am I lying down or standing up?
Address: 21 Tampines Ave 1, Singapore 529757
4. Rochor Centre Rooftop
Finally, a pop of colour! We've already featured Rochor Centre in our photogenic rooftops article, and we're back for a second round of trick-eye magic in this colourful highland.
The HDB blocks surrounding the Rochor Centre Level 6 rooftop are close together and symmetrical, making 180 degree flipped pictures appear neatly framed and clean. No more slanted buildings giving your shots away!
We tried hanging off ledges and pillars, and even tried some quirky shots with the coloured square tiles on the ground floor. Cute!

6th floor shot of us lying on the landing beside a Kopitiam during lunchtime, with an audience of old uncles and aunties
It was at this HDB block that our fears reached a record high. We're talking layers of dust, dirt, and even pigeon poo splattered covering every inch of the place. But for the sake of the perfect shot, we persevered. And it was all #worthit.
Tip: When you're taking photos from six levels up, cameras with a good focal length will be your lifesaver. You don't want to lose all that detail, do you?
Address: 21 Tampines Ave 1, Singapore 529757
5. Toa Payoh Town Park
Thankfully, we discovered this picturesque place during our first InstaWalk of the year. With its clean white colour scheme and lush greenery, this tranquil park just calls to be photographed. This time, we got down and dirty. #noshame
Tip: The higher the aperture, the better the bokeh. An aperture set at F1.8 is great for achieving such shots.
Lines, patterns, grids… and now hexagons! This eye catching hexagonal bridge at Toa Payoh Town Park makes the perfect props for hanging shots of all kinds.

Shake it up with a running shot – while lying on the floor sideways
Address: Opposite Toa Payoh Central Hub, at the junction of Toa Payoh Lor 2 and Toa Payoh Lor 6
6. Somerset
Orchard Gateway Bridge, Level 3
I'd be going too far to call this iconic place overlooked – it's probably THE place where all #Ootd shots in Somerset are taken. But optical illusions? Now that's a first. The unique space tunnel-like structure of the Orchard Gateway bridge and its slanted walls make it good game for head-tipping and angle exploring.
Address: Level 3 of Orchard Gateway, 277 Orchard Road, Singapore 238858
Orchard Central Outdoor Deck
A rock climbing wall exists in Orchard Central?! Just kidding. This curved bench located on Level 4's outdoor deck was never made for climbing, but hey, we make our own rules! Props go to the earthy tones all over the outdoor deck for making it look like we're on an outdoor adventure in the wilderness.
Address: Beside 313 Somerset Mall, 181 Orchard Rd, Singapore 238896
Skate Park
What's the trick about this shot? Looks like any regular #step shot to me. Except this was taken with my back to the floor and legs on the wall – if the buildings didn't already give it away. With its colourful graffiti-splattered walls and skating ramps, the Skate Park is full of urban surprises, if you know where to look.

Don't look down!
Address: Right outside Exit A of Somerset MRT
7. National Library
Grids all over! This minimalistic wall pattern spanning across the National Library will make you feel like you're on the set of Tomorrowland. Throw in some quirky trick-eye shots and you're all set for them likes rolling in!
If you thought libraries were quiet and boring places, think again. There's nothing stopping you from recreating your favourite action scene wherever you go. In this case, a Tom Cruise Mission Impossible moment on this flight of treacherous stairs – complete with a sidekick collapsed at the bottom for dramatic effect.

Sliding away
Hang off "ladders" and recreate your own childhood circus moments – anything goes as long as you keep tilting!
Address: 100 Victoria Street, Singapore 188084
8. Golden Mile Complex Rooftop

Channeling my inner Michael Jackson
Of course, no photography trip would be complete without a visit to the iconic yellow and blue rooftop of Golden Mile Complex. Everyone's probably taken an #OOTD against the vibrant pillars, but no one's ever tried hanging off its pillars… yet.
The huge space acts as a great blank canvas for a whole barrage of good optical illusions. With bumblebee yellow pillars that stretch on forever, and a striking blue floor that can pass off as a wall or ceiling, the possibilities are ENDLESS.

Who will save this damsel in distress?
The first step is to grab your followers' attention with these contrasting colours. Then, impress them with a cool hanging pose that will warrant a double take just to see how it's done. And if it's particularly good, they'll be turning their heads in all directions to spot the trick. And there you have it! Mission Trick-Eye accomplished.

A dropped-my-cap-into-the-abyss moment
Address: 5001 Beach Road, Singapore 199588 (nearest MRT Nicoll Highway)
9. Tampines Maze Garden
Trust the ulu Tampines to house one of the coolest backdrops ever! This relaxing recreational corner could easily pass off as the maze runner set. Just lie down, sit down or take a stroll through the lines, and have someone take the shot from the HDB block just ahead – the location will do all the work.
Tip: You'll need more than just your phone to capture this wide angle shot. Go for a camera with a wide angled lens to capture the entirety of this picturesque place!
Just wait, you'll have multiple Instagram followers clamouring to find out the location of this unbelievable place.
Address: Block 944 Tampines Avenue 5 Singapore 520944
10. Singapore Management University (SMU)

The not-so-common staircase at SMU

Sometimes you don't have to travel far and wide just to snap the perfect optical illusion, you can even do it around your own school! It might seem like a pretty dreary place when it comes to exam season, but not if you know how to chillax and hang loose.
Look at it this way – computer tables and benches don't have to be that boring. Just try lying on the bench after a tiring day and take a snap at an angle, and tilt it! There you have it: your very own #TheHangingCollection shot at your own work station.
Even if you're uninspired, a regular pavement and bench combo works too! Just lie down on the floor, and hold onto anything. Half of the work is in tilting the picture.
Address: 81 Victoria Street, Singapore 188065
Acing #TheHangingCollection
And there you have it, 10 creative spots hidden in plain sight. Optical illusion or reality – we'll leave it to your Instagram followers to decide. Of course, when attempting these stunts, public judgement is inevitable; but hey, half the fun is feeling paiseh with your friends, right?
Now that you're all pumped to embark on your own wild photography stint, here are three things you should have with you to get the perfect shot.
1. Gungho friends who don't mind lying on the floor with you
When you're attempting a hanging shot of any kind, you're going to have to lie down on all kinds of floors. Nothing makes the journey smoother than a friend who is comfortable with your crazy antics, completely patient with you, and preferably not disgusted by pigeon poo – cause there will be poo.
2. Someone with a good eye

When it comes to photography, you either have it or you don't. As someone who's photography skills are limited to wefies and selfies, snapping the perfect optical illusion shot was tough. I spent most of the time spinning my head right round right round – like that FloRida song.
Go with a friend who's got a knack for taking creative pictures and an interesting new perspective, and who knows what the both of you may come up with!
3. A good camera
This is probably the most important point. Most people think that smartphones are more than capable of taking the perfect shot, but for mind-blowing photography stints like this one, it ain't enough. Sorry smartphone users, but dimension and depth can sometimes only be achieved by an actual camera.
But nobody wants to lug a heavy DSLR from place to place all day. It's times like these that call for compact cameras. All photos in this article were taken with the SONY Cyber-shot™ DSC-RX100M4 compact camera, and boy, was I impressed. Its small and lightweight body allowed for swift tilting and one-hand snapping, making taking photos super easy and quick.
DSLR diehards won't be missing much by switching to this tiny device that was practically made for HQ on-the-go photos. We're talking quality specs like a ZEISS® Vario-Sonnar T* 24-70mm lens with F1.8-2.8 aperture that'll give you what you need for that beautiful tumblr bokeh – something you can't achieve with your regular smartphone. This was key in making the background of our hanging shots appear out of focus, giving the illusion of the ground being far away. Camera hack 101!
When you're sandwiched between pillars or lying facedown on the floor in front of everyone strolling by, every second counts. The camera's shutter speeds of up to 1/32,000 of a second saved us a great deal of embarrassment, allowing every movement to be captured perfectly and in full detail.
We didn't even have to worry about QC-ing our jump shots after each burst – that's how much trust we had in this camera.
Another winning function of this camera is its ability to shoot stunning pictures in low light. I can't rave enough about how this function helped us when we were shooting indoors with little natural lighting.
With its 1 inch sensor, the SONY Cyber-shot™ DSC-RX100M4 packs a bigger zoom ratio into a smaller lens, and has the makings of a perfect point-and-shoot camera for spontaneous outdoor photoshoots.
Did we mention that it also has a pop-up electronic viewfinder? On top of that, with its inbuilt wifi and NFC technology, you can transfer all your new takes to your phone in real time. It's almost too good to be true!
I'm no photography buff – heck, I don't even own a camera; but after this photoshoot inspired by #TheHangingCollection, I'm now a compact camera convert. #AllForTheGram.
---
This post was brought to you by Sony.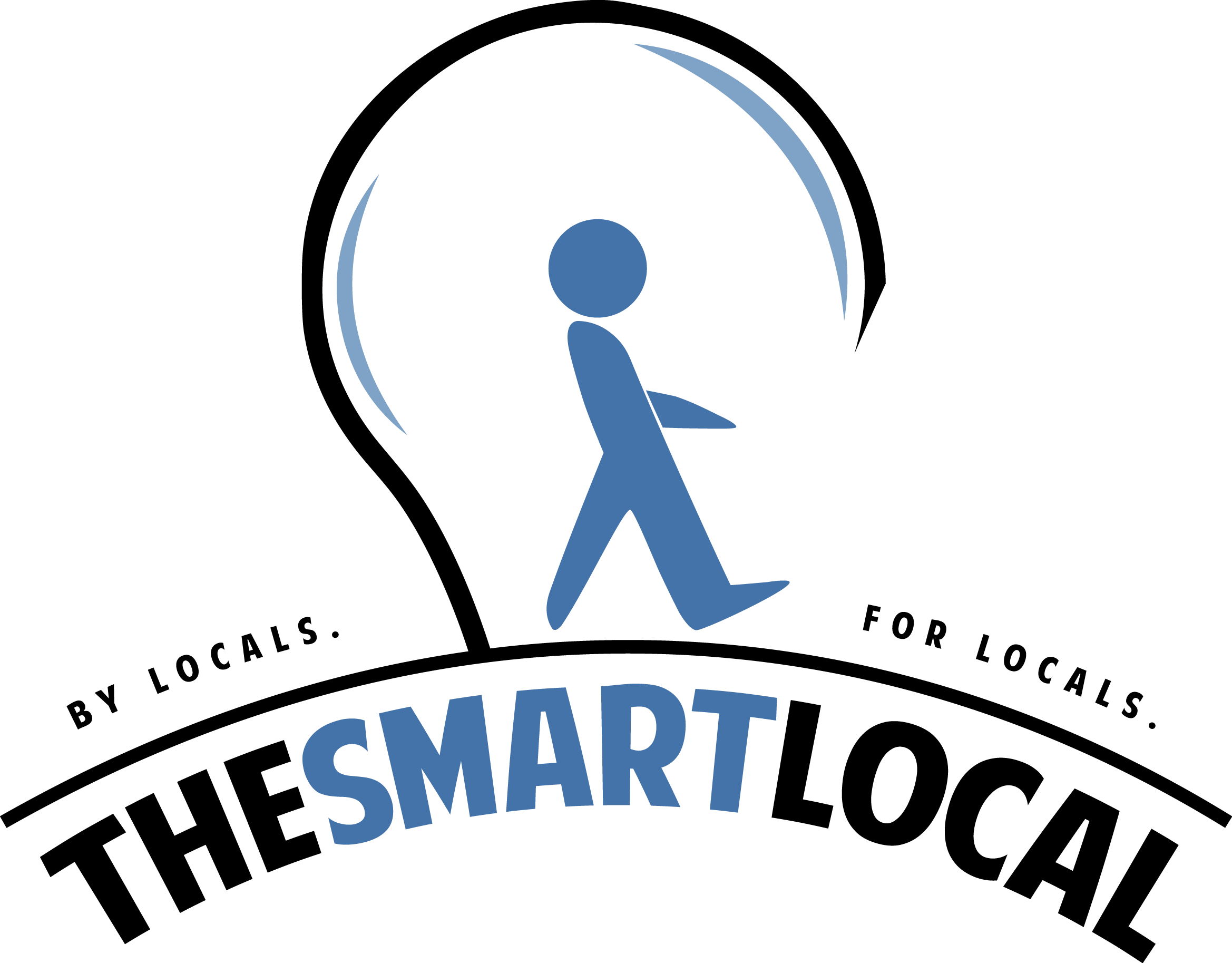 Drop us your email so you won't miss the latest news.