Things to do in Clementi
---
The East is known for coming on strong when it comes to friendly "territory wars" of which is the best side. It's about time the West stakes its claim on being just as happening, and stepping up to the plate is Clementi. 
The quiet neighbourhood is often overlooked when Singaporeans commute to the West, especially with the handful of big shopping malls at Jurong East taking the spotlight. Aside from being homeground to institutions like Ngee Ann Poly and SUSS, here are 12 things to do in Clementi that make it more than just an idyllic heartland:
---
– Activities –
---
1. Explore the lesser-known Maju Forest & Sungei Ulu Pandan PCN
---

2 different ways to enter: the railway tracks at Sunset Way, or the Old Jurong Railway tunnel.
Image adapted from: Alpha GO, @jia_xiu_baa
One for the hiking enthusiasts, Maju Forest is a trek less traversed even by Clementi residents themselves. The area where the old Jurong Railway used to pass through is now covered in a dense forest. The tracks remain, now serving as a trekking route manageable enough for newbies to explore. 

Explore the inner forest and find a secret "waterfall".
Image adapted from: @legozai, @baldbrownboy
On the other hand, experienced hikers can enter via Lorong Gaung to seek out a hidden ravine. It'll prove to be a trickier route for sure, featuring a decline into a valley and only a slightly beaten path to follow. Go after a rainy day and you might be able to spot a "waterfall" along the way – if you don't mind getting your shoes a little muddy. 

Post-hike, visit the old truss bridge and try bird-watching from a lookout deck at Sungei Ulu Pandan PCN.
Image adapted from: @hawhaw.writting
En route to Maju Forest is the Old Jurong Railway Line near Sunset Way, where you'll be treated to a stunning view of the old truss bridge towering over Sungei Ulu Pandan Park Connector. While the bridge is off-limits to the public, explorers can still clock in a quick hike warm-up or cool-down with a walk through the PCN. 

A grey heron (left) and a grey-headed fish eagle (right), both spotted at Sungei Ulu Pandan.
Image adapted from: @whileshewaswalking, @loyxingjian
Sungei Ulu Pandan PCN is a hotspot for birdwatchers to catch glimpses of species like grey herons and grey-headed fish eagles around the reservoir. You won't need a profesh cam to zoom in and spot the birds, as I managed to see a grey heron casually taking shelter under the PCN's canal bridge.  

During the monsoon season, a nook by the community deck turns into a mini "waterfall" as well. 
---
2. Embark on a morning hike at Clementi Forest
---
Sandwiched between Clementi and Bukit Timah is the Green Corridor, which nature enthusiasts have set their minds and sights on to conquer. And if you're a morning person – first of all, we salute you – second, you'll love a morning trek through Clementi Forest.

You'll be rewarded with the red glows of sunrise during the trek.
The 2-hour trek will have you trudging through thick forests and passing by remnants of the Old Jurong Railway Line too. It's best to check the weather beforehand as the route can get pretty muddy after a shower the previous day. But if you're unfazed by sinking ankle-deep into mud, the trek carries on. 
Be sure to pack hiking sticks for easy manoeuvring of slopes, and a towel to clean up after. The end of the route is a couple of HDB blocks away from Sunset Way's cluster of cafes, where you can refuel at places like Balmoral Bakery and TORCHED. 
Read more on our guide to Clementi Forest.
---
3. Take your pup out to explore a "secret" dog run
---

The "secret" dog run at Clementi Woods Park.
Image credit: @jackie_and_mikey
As paw-rents, walkies are a daily affair to expend our pups' energy while keeping them active. In the event that the regular round-the-block walks are getting a tad repetitive, it's time to explore dog runs around Singapore. Tucked away in Clementi Woods Park is one of the rare few dog parks found in the West, with a large grassy field and steep slope. 
Bring your pup to hydrate at a water tap in the park.
Image credit: @peanutbutter_shibas
Doggos are welcome to freely perform zoomies here and meet other pups while owners chill at the stone benches. Post-run, refill their water bowl at the tap near the entrance of the park to keep your pooch hydrated. The tap is also high enough for the furry ones that need a quick rinse if they've somehow managed to get muddy. 
Address: West Coast Road, near Kent Vale Block F
Clementi Woods Park Dog Run on Google Maps
---
4. Go for a highly-reviewed full body massage from $68/hour
---

Image credit: @thesmartlocalsg
Office-hustlers around the West are in luck. For a quick midday respite, pop by The Clementi Mall and visit Syoujin for a full-body massage from $68/hour. Especially if you've been cooped up at home and slouching in your chair all day, this highly-raved massage parlour has experienced masseuses who'll knead out the knots in your body.
Conveniently connected to Clementi MRT via a link bridge, shoppers can also head in for a foot reflexology sesh ($33/30mins) post-retail therapy. Keep a lookout on their socials too, as the Syoujin Facebook page regularly releases promos like discounted facials so you can snag some savings. 
Address: 3155 Commonwealth Avenue West, #05-10 The Clementi Mall, Singapore 129588
Opening hours: 10am-9pm, Daily
Telephone: 6513 0148 | 9782 3077
---
5. Pick up aquascaping as a hobby at Clementi Florist & Aquarium
---
Although aquascaping is a fairly new hobby to Singaporeans, it has been increasing in popularity in the last couple of years. Essentially, you're dolling up your fish tank with aquatic plants and driftwood, hence "aqua" and "(land)-scaping".
If you're keen on picking up the activity, check out Clementi Florist & Aquarium, better known to the aquascaping community as C328 – a nod to its Clementi Block 328 location. 

The shop is a distributor of aquascaping material.
While it may be a tiny shop, it has no lack of knick-knacks for anyone – beginner or expert – to succeed in their aquascaping project. You'll find material like Mood Moss ($8) for adding velvety spots of greenery, and a wide variety of small Bucephalandra ($10) plants amongst tanks of all sizes here.
The friendly owner will gladly recommend items and put together a starter kit for entry into the hobby. Fun fact: C328 is so popular in the aquascaping community that Japanese YouTuber and aquarium enthusiast, Ryo Watanabe came to visit during his trip to Singapore.  
Address: 328 Clementi Avenue 2, Singapore 120328
Opening hours: Mon-Sat 10.30am-9.30pm (Closed on Sundays)
Telephone: 6777 8468
Clementi Florist & Aquarium website
---
6. Hit up an affordable arcade with games from $0.16
---
321 Clementi is a quaint shopping mall 5 minutes south from Clementi MRT. It's home to the Wonderful World of Whimsy, an old-school arcade centre with tokens priced at $0.16 apiece. The sole condition is that you'll have to exchange $50 worth at one go for 300 tokens.
This makes games like a spin-and-win, slam-a-winner, and even a Flappy Bird game playable at one of the lowest prices in Singapore.
Patrons young and old can find games to suit their whims, like the fishing game, coin tower topplers, and all-time fave for competitive folks – Bishi Bashi. 
Address: 321 Clementi Avenue 3, #03-01A/B, Singapore 129905
Opening hours: Mon-Fri 12pm-10pm | Sat–Sun 10am-10pm
Telephone: 6254 1992
Wonderful World of Whimsy website
---
7. Find new games at Gamewerks with experienced & friendly staff
---
Along the neighbourhood shophouses is where most hidden gems lie. Gamewerks is one such shop, helmed by an experienced and knowledgeable shopkeeper. Previous customers have left several commendations on Google, a testament to how well-versed he is in the field of consoles and game titles. 
If you're here for the first time and lost in the shelves of titles, he'll give you the rundown on the differences between console specs, and suggest games to you based on difficulty and genre. But if you're facing technical issues like the "red ring of death", feel free to SOS the owner, who'll do his best to advise you on how to revive your console.
Address: 443 Clementi Avenue 3, #01-79, Singapore 120443
Opening hours: 12pm-9pm, Daily
Telephone: 6779 0646
---
8. Have your portrait cartoon-ified at Caricaturist.SG
---

They've got experience with pet caricatures too.
Image adapted from: @caricaturist.sg
Those who've tried to sketch a self-portrait Van Gogh-style only to chuck the shoddy scribbles away can seek out the help of Caricaturist.SG's artists instead. An A4-sized coloured caricature comes at a price tag of $55. You can opt to get a keychain while you're at it, for an additional $10. 

A simple B&W portrait stamped on a keychain ($35).
Image credit: @caricaturist.sg
While Caricaturist.SG is usually roving around with carnivals or pop-up events, they also have a brick and mortar shop found in NEWest Mall. Drop them a message on WhatsApp to make an appointment and you'll be able to take home a cute comic-style portrait in minutes. 
Address: 1 West Coast Drive, #01-K19 NEWest, Singapore 128021
Opening hours: 10am-10pm, Daily (By appointment only)
Telephone: 8133 8158
---
– F&B –
---
9. Cool off with $1 soft serve cones & cheap BBT from MIXUE
---

Signature KingCone soft serve ($1).
Image credit: @iris.nihao
When the warm weather kicks in – which is pretty much every other day here in Singapore – one of the best ways to cool off has to be enjoying good ol' ice cream. Chinese soft serve chain, MIXUE brings that to us for cheap at their pilot outlet at Grantral Mall.
Coming in at $1 a cone, the Signature KingCone soft serve is a creamy, milky dessert that's the size befitting of its name. An additional $0.50 lets you decorate your cone with toppings like pearls, red bean, and grapefruit pulp. 

Image credit: @nicolejyq
Besides ice cream, you'll also find bubble tea on the menu with prices that won't leave holes in your wallet. Try their Strawberry Shake-Shake ($2), which contains real strawberry flesh in this milky smoothie. If you're feeling quirky, go for unique options like a refreshing Lemongrass Pineapple ($3) and Cheese Grape Smoothie ($3.50). 
Address: 3151 Commonwealth Avenue West, #01-09 Grantral Mall, Singapore 129581
Opening hours: 10am-10pm, Daily
---
10. Go cafe hopping at Sunset Way's cafe cluster
---

Image adapted from: @ahbeetecture, @sunrysecoffeebar
Sunset Way makes its contribution to SG's collection of cafes with its cluster of coffee and bake shops. Early birds can pick up a cuppa from Sunryse Coffee Bar, where they start brewing as early as 9am. Cold brews are at $5 a bottle and they also serve single origin coffees ($6) from regions like Ethiopia and Brazil. 
Address: 109 Clementi Street 11, #01-23, Singapore 120109
Opening hours: Thu-Tue 9am-3pm (Closed on Wednesdays)
Telephone: 9711 1924

Image adapted from: @pingguo301
Pair it with sweet and creamy Egg Tarts ($1.50) from Balmoral Bakery, an old-school bake shop. For a savoury tea time snack, go for their Chicken Pies ($1.80) which are stuffed with generous chunks of chicken and mashed potatoes. 
Address: 105 Clementi Street 12, #01-06, Singapore 120105
Opening hours: 9am-7.30pm, Daily
Telephone: 6779 2064

Image credit: Eatbook
Open daily till midnight, Burnt Cones is where we'll expect sweet tooths and supper-holics to gather. Choose from 12 rotational gelato flavours (from $5) and either get it on a cone ($1) or on a Buttermilk Waffle ($6). Keeping in step with their name, the cones here are available in 3 levels of "burnt-ness": light, medium, and dark. 
Address: 105 Clementi Street 12, #01-02, Singapore 120105
Opening hours: Mon-Fri 11am-12am | Sat–Sun 9am-12am
Telephone: 9711 1097
---
11. Treat your doggo to a puppuccino at Glass Roasters
---

White coffee ($6), Taro Latte ($6.50), and a slice of banana cake ($4.50).
Image credit: @filmbyarinah
Glass Roasters is a cafe with sleek monochromatic industrial decor amidst Faber Drive's sea of cafe haunts. The simple exterior may not be flashy, but step in and you'll find out that their coffee is what really shines. From 9am, you'll be able to get your morning pick-me-up from $5 for black coffee and $6 for white coffee.
The cafe has outdoor seating so paw-rents can bring their pup out for a cafe date.
Image adapted from: @deana.saechang, @sasha.pomsky
Dog owners looking to pamper their pooch can pop by this pet-friendly cafe after a stroll through the parks of Clementi. Settle down at the outdoor seating area and order a "puppuccino" – a small cup of frothed milk – for your pup to enjoy, while you sip on your cuppa. 
Address: 108 Faber Drive, Singapore 129418
Opening hours: Wed-Mon 9am-6pm (Closed on Tuesdays)
Telephone: 8771 3441
---
12. Enjoy Indian food at a family-run rojak stall
---
If you're one to enjoy Indian or Malay food, mark Ayer Rajah Food Centre as your next hawker centre to visit. This is where Habib's Rojak has been in the business of selling Indian rojak for 30-odd years. Since its opening in 1989, it's now being helmed by 2nd-gen owner Habib himself. 

Indian Rojak and Maggi Goreng.
Image credit: @foodieuncle
The colourful ingredients on display including egg and prawn fritters are all handmade daily so you can munch on fresh and crunchy rojak for brekkie. This family-owned business holds a family heirloom in the form of their sweet and spicy rojak chilli. Returning customers often bring along an empty tub too, just so they can dabao the delicious gravy home.  
Address: 503A West Coast Drive, #01-68, Singapore 120513
Opening hours: 11.30am-9.30pm, Daily
Telephone: 8218 4191
Clementi neighbourhood guide
---
They say that Singapore's Western region is like the Wild Wild West, with some even joking that you should pack your passport for venturing that far. Time to plan a trip to the wilder side because Clementi has proven that first impressions can change, and there's more than meets the eye.
With 5 shoppings malls in the vicinity, reputable hobby shops, and forest treks to crow about, it's about time that Clementi is given a chance to shine and be its own main character. 
For more guides to Singapore's heartlands:
---
Cover image adapted from: @iris.nihao, @sasha.pomsky
Photography by Loo Jie Ling.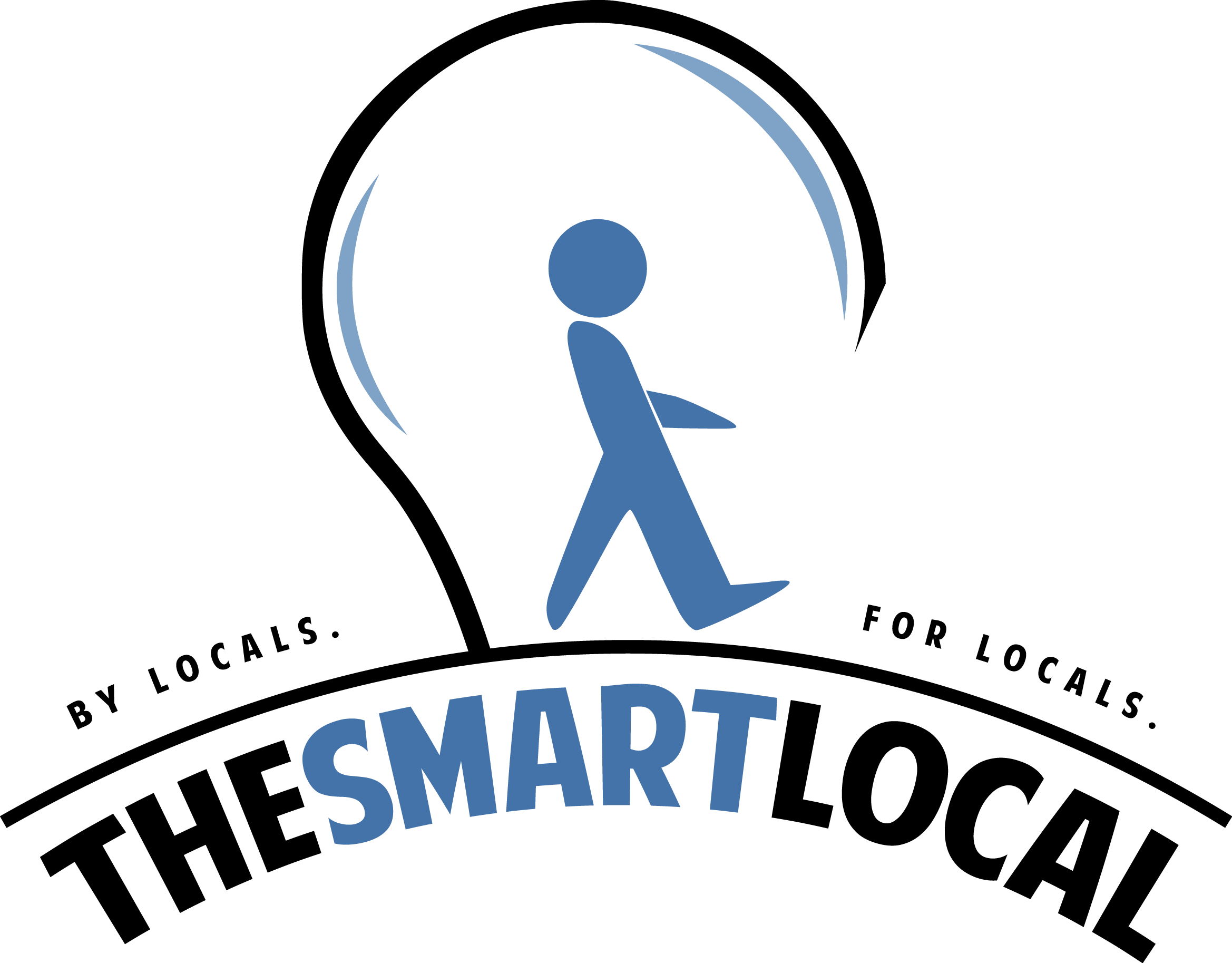 Drop us your email so you won't miss the latest news.