Bukit Purmei neighbourhood guide
---
Old HDB estates often have a lot of character to them, and one that most won't need an introduction to is Tiong Bahru. Neighbouring Bukit Purmei, however, is a lesser-known secret. 
It's a small neighbourhood located on the foot of Mount Faber, with just 15 HDB blocks. What's special about Bukit Purmei, though, is the history of the area. Beyond the usual sights and sounds you usually associate with HDB estates, there are various monuments that tell a story – from an ancient royal shrine to a cathedral inspired by the Sacré-Cœur in Paris. 
---
– Activities – 
---
1. Pretend you're in Paris at a cathedral 
---

The church is popular for photoshoots and weddings
You'll find a piece of Paris at the Church of St Teresa, nestled on a hill in Kampong Bahru. After all, its architecture was inspired by that of the Basilica of the Sacred Heart, more commonly known as Sacré-Cœur, in Paris. Both buildings feature the Romano-Byzantine style, characterised by grand domes, cupolas, and arches. 
The church was established in 1929 and originally served the Hokkien-speaking Catholics living in the area. It's now a gazetted national monument that's survived historical events in Singapore such as the Japanese occupation. 

The panels behind the altar are said to depict key events from the life of Saint Teresa of Lisieux.
Image credit: @crazieecarlee

The interior of the church is so grand that you'll feel like you're in a Disney movie. The walls are all white – but the most iconic feature is the canopy surrounded by tall columns, with 3 beautiful stained glass windows behind the altar. 
The church is open to worshippers and for special occasions like weddings, but it's worth just admiring the architecture of the building. 
Address: 510 Kampong Bahru Road, Singapore 099446
Opening hours: Mon-Fri 9am-6pm (Closed on Saturdays & Sundays)
Contact: 6271 1184
---
2. Visit a 19th-century Taoist temple with ancient Chinese architecture 
---
Right next to the church is Tang Gah Beo, a 19th-century Taoist temple that was constructed using a mix of different ancient Chinese architectural methods. You'll probably notice the grand temple roof ornamentation first, which is Teochew-style. The main hall's layout, on the other hand, is Hokkien. 
Devotees that come here make offerings to the main deity in the temple, Dong Yue Da Di, the Lord Emperor of Dong Yue Mountain. But even if you're just visiting, be sure to check out the temple courtyard, a calm area with lots of greenery. It's decorated with stone deity statues and characters from Chinese mythology.


The temple coexists with the Church of St Teresa in the background.
Travelling to China may still be inaccessible right now, no thanks to Covid restrictions, but architecture buffs can experience a slice of it at Tang Gah Beo. The temple is open to the public, but be sure to dress respectfully according to Taoist customs and traditions. 
Address: 6 Bukit Purmei, Singapore 099866
Opening hours: 7.30am-2.30pm, Daily
Contact: 6221 3872
---
3. Unwind at a budget staycation near Sentosa 
---
Staying at luxury resorts near Harbourfront or Sentosa can be expensive af. An alternative is Harbour Ville Hotel, where you can book a staycation from just $115/night. 

Image credit: Booking.com
Choose from the newly renovated Premier Queen room (from $175) with floor-to-ceiling glass windows or book the Standard Single (from $115) if you're indulging in some alone time. For even cheaper rates off your staycation, here's a lobang you never knew you needed: get 32% off room rates if you book 7 days in advance.

The hotel has recently been renovated – and now sports a sleek, modern look.
Image credit: Booking.com
And if you're one of those who've always wanted to do a sunrise hike but keep pressing the snooze button, you have no excuses here. With the hotel being so near Mount Faber, you can easily walk to the Southern Ridges. Otherwise, head the other way and Kampong Bahru's hipster cafes are just a 15-minute stroll away. 
Book a room at Harbour Ville Hotel 
Address: 512 Kampong Bahru Road, Singapore 099448
Contact: 6271 2771 | Harbour Ville Hotel's website
---
4. Uncover a 16th-century royal shrine in the middle of HDB blocks 
---

A strange sight in between a few HDB blocks. 
We know what you're thinking, "HDB where got shrine one?" 
Hidden in plain sight among the HDB blocks of Bukit Purmei is Keramat Bukit Kasita, an ancient royal shrine. It's so lowkey that even residents in the area walk by without knowledge of its presence. That's because it's tucked away behind a zinc-roof kampung house located right beside block 102. 
There are about 50 tombs today, the oldest said to go back as early as 1721. In fact, it's believed that the shrine links to the descendants and successors of Sang Nila Utama. The graves banded in green are Sufi tariqa devotees, while the ones marked in yellow point toward Johor royalty.
A smaller area outside the royal shrine which also houses a few tombstones. 
However, us commonfolk can't visit. When we spoke to the caretaker of the shrine, she told us that only descendants of those who are buried are allowed to pass through. 
It's still worth taking a walk in the area to admire the kampung vibes and architecture of the walled compound. If you take a peek inside, you might even catch a glimpse of the stone archway entrance to the shrine, probably one of the last surviving examples of such architecture. 
Address: 532 Kampong Bahru Road, Singapore 099456
---
5. Go for free guided heritage tours of the area 
---
Visiting historical places is best done with someone who knows their stuff as your guide. If you want to beef up your knowledge of Singapore pre-Raffles, join one of the free guided heritage tours by My Community of the surrounding Telok Blangah area. 
Their My Telok Blangah Heritage Tour takes you through the Bukit Purmei, Telok Blangah and Kampong Silat areas. Besides Bukit Kasita, Church of St Teresa, and Tang Gah Beo, it also covers more ground by letting you explore the Kampong Silat SIT Flats, the second-oldest surviving public housing estate after Tiong Bahru, and the Marang Graves.
Tours run twice a month every third Saturday and Sunday. They are free for all, but you're encouraged to make a donation to help support their research and community programmes. 
Contact: My Community website
---
6. Fuel up on braised duck rice at Telok Blangah Rise Food Centre  
---
After which, fuel up at Telok Blangah Rise Food Centre. It's a hawker centre with chill vibes popular amongst hikers, as it's located right next to Mount Faber Park. 
Top Best Chinese Cuisine, a small stall run by an uncle and auntie, serves up zhi char that's popular amongst residents of the area. Try their salted pepper spare ribs (from $8), sweet and sour sliced fish (from $14), or prawn paste chicken (from $8).
Another stall that was highly recommended by an uncle we met while recceing the food centre was JC Teochew Braised Duck. Whether you're a yellow noodles or rice person, you can't go wrong with the savoury braised duck ($4). There's also an option of adding a braised egg for $0.70. 
Top Best Chinese Cuisine
Address: 36 Telok Blangah Rise, #01-41, Singapore 090036
Opening hours: Mon-Fri 12pm-10pm | Sat-Sun 3pm-10pm
Contact: 9069 5505
JC Teochew Braised Duck
Address: 36 Telok Blangah Rise, #01-44, Singapore 090036
Opening hours: 9am-3pm, Daily 
---
7. Feel like you're in a mini "Jurong Bird Park" with >3 pet stores
---
While having your lunch at Telok Blangah Rise Food Centre, you may hear the squawking of parrots. You're not hearing things – there are a few pet stores that are located around the food centre. 
At a shop called Bird Keepers, there are about 10 macaws chilling right outside the food centre. The shop has only been there for 2 months, so none of the birds are for sale. However, the owner of the shop occasionally plans free-flying macaw courses at nearby parks to educate macaw owners in Singapore. 
Head next door to Tai Hua Aquarium Fish & Bird Trading Co, an old-school bird store that's been there for over 20 years. You'll see bamboo bird cages housing species native to Singapore, such as the Oriental White-Eye, or known affectionately as the Mata Puteh. 

A friendly sun conure but sadly, I'm very bad with names. 
Beyond brick-and-mortar bird stores, some of the residents in the area are also very passionate about these 2-legged creatures. We met an uncle who often hangs out outside his salon – accompanied by his pet birds. They include a pretty sun conure and a cheeky cockatiel named Pikachu. Strike up a convo with him, and he might just get his adorable companions to show you some tricks. 
Bird Keepers
Address: 38 Telok Blangah Rise, Singapore 090038
Opening hours: 8am-5pm, Daily
Tai Hua Aquarium Fish & Bird Trading Co
Address: 38 Telok Blangah Rise, #01-337, Singapore 090038
Opening hours: 8.30am-4.30pm, Daily
Contact: 6270 1293
---
8. Snap aesthetic backdrops for the 'Gram at old HDBs
---
Bukit Purmei has an undeniably peaceful vibe and kampung spirit, especially since it's one of the oldest estates in Singapore. Wander around and you'll find ground-floor houses with their own community gardens and eclectic knick-knacks decorating their "backyards". 
The neighbourhood also has a treasure trove of IG-worthy backdrops – think pastel-coloured HDB blocks and palm-tree-lined streets a la Santa Monica in California. While walking to Telok Blangah Rise Food Centre, we came across a block which was blooming with bougainvillaea flowers. 

This IG-worthy backdrop can be found at Block 37. 
So if you want to pretend you're posing against cherry blossoms in Japan or South Korea, you know where to go. 
---
10. Munch on fresh waffles at an old-school bakery 
---
Waffles are a beloved after-school treat many of us would remember from our childhoods. At Everyday Bakery, you can get freshly baked waffles with options like kaya ($1.60), peanut butter ($1.60), and ham and cheese ($2.10). 
There are also other traditional bakes we know and love, such as pandan chiffon cake ($3.10), walnut lotus ($1.60 for 1; $4.80 for 3), and egg tarts ($1.50 for 1; $4 for 3). 
Address: 109, #01-143 Bukit Purmei Avenue, Singapore 090109
Opening hours: 9am-9pm, Daily
---
9. Wander through a mini void deck art gallery 
---
If you need a break from National Gallery Singapore or ArtScience Museum, you can find art in the unlikeliest of places. At a void deck space linking Blocks 109 and 108 is Radin Mas Community Art Gallery, an open-air art gallery.
Gone are the usual white walls and in their place, colourful murals and artworks created by residents living in the area. It's located right next to Bukit Purmei Hillock Park, so you can get your daily dose of art and nature while you're here. 
---
11. Have a picnic at Bukit Purmei Hillock Park near Mount Faber

---
While you're there, follow the path to Bukit Purmei Hillock Park. It's a lesser-known neighbourhood park where you can take a walk, have a picnic, play futsal, or do yoga. There are plenty of fitness zones where you can smash your fitness goals while avoiding the gym bros.
If you're lucky, you might even spot wildlife such as squirrels and monkeys from the nearby Southern Ridges trail. The park is just a 15-minute walk from Mount Faber – and those doing the Southern Ridges loop can extend their hike by continuing on to this park. 
---
12. Sip on bubble tea & savour ice cream at Sip N' Lick 
---
Do you know what Singapore's humidity calls for? Bubble tea, ice cream – or both. If you need shelter from the sun, head to Sip N' Lick, a homemade artisanal ice cream store right next to the park. 
Sip on bubble tea with refreshing flavours like lemon plum green tea and salted caramel fresh milk; or lick on ice cream flavours such as cookies & cream and white peach oolong with cocoa nibs. The ice cream starts at $3 for a single scoop and $5.50 for a double.

Address: Bukit Purmei Road, #01 #01-137, Singapore 090109
Opening hours: 12pm – 8.30pm, Daily
Contact: Sip N' Lick Facebook
---
13. Tuck into authentic Vietnamese lunch sets from $10.30 
---
For authentic Vietnamese cuisine in the 'hood, head on to Hoang Hau Vietnamese Restaurant. The restaurant itself makes you feel like you're in Ho Chi Minh, decorated with lanterns hanging from the ceiling, solid wood and rattan furniture and handwoven baskets.
And almost as if you're in Vietnam, the lunch sets here are pretty affordable. They start from $10.30 which includes a main – you can choose from the pho, bahn mi, or bun cha – and a drink. 

Image credit: Hoang Hau Vietnamese
The eatery is also famous for its Freshwater Eel Porridge ($18.80), a rare find in Singapore because of how tedious it is to prepare. This rendition uses Indonesian yellow eels, alongside a medley of comforting porridge, fried shallots, chinese parsley, and roasted peanuts.
For your coffee fix, stop by Roundboy Roasters, located just next door. It's characterised by its pickup box right outside the cafe for customers to collect their coffee beans order. Grab a flat white ($5), brewed using double chocolate beans, or go for the batch brew of the day ($4). 
---
14. Cycle to Sentosa through neighbourhood gems
---
The best way to get to know the neighbourhood is on 2 wheels. With an abundance of bike-sharing apps like SG Bikes and Anywheel, you won't have problems finding a bicycle to rent. 
Bukit Purmei is also just a 15-minute bicycle ride away from Sentosa – and you'll pass through gems along Kampong Bahru Road like Mount Faber before reaching St James Power Station and the iconic Sentosa Gateway Bridge. 
You'll have to cycle on sidewalks along Kampong Bahru Road for about 1.5km before being connected to the cycling trail that leads you into Sentosa – so be careful and always watch out for pedestrians. 
Once in Sentosa, hop on the various cycling trails around like the Imbiah Trail, Mount Imbiah Nature Trail, and the Coastal Trail. 
---
Explore the Bukit Purmei neighbourhood
---
We often stick to our usual hangouts in town, so neighbourhood gems such as Bukit Purmei are often kept off our radar. The next time you've run out of new things to do in Singapore, head to your nearest MRT station and head on down to Harbourfront or Tiong Bahru – Bukit Purmei is just a short bus ride away. 
More heartland gems in Singapore:

---
Photography by Huiwen Chan.
A portion of this content may contain referral links to products. Our opinions remain our own.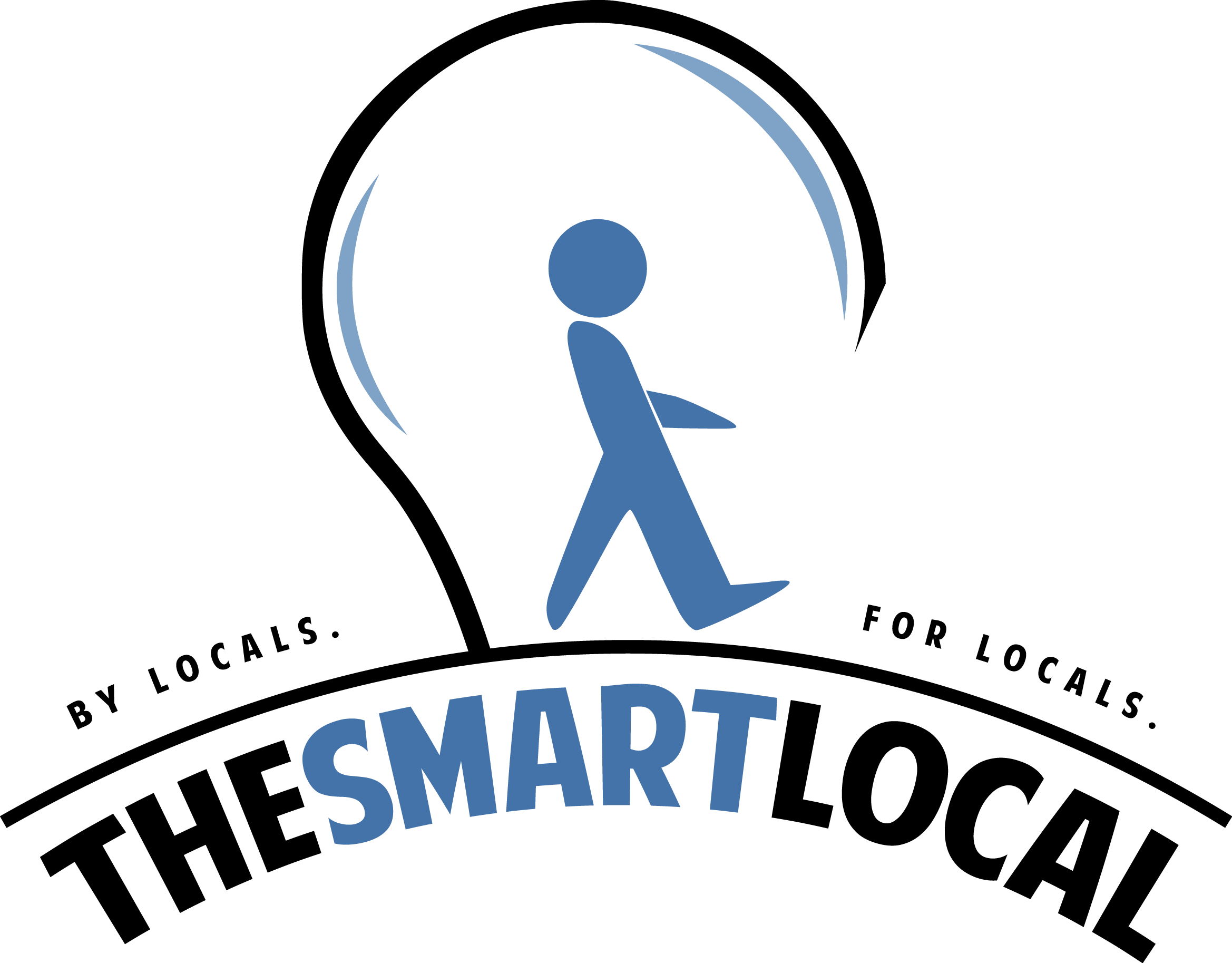 Drop us your email so you won't miss the latest news.