A hidden gem in the East
Yes, City Plaza can look like a pretty shady place, and most people would look at its rundown exterior and not give it a second thought, let alone dare to go in and explore. Boy, are you missing out! City Plaza is a diamond in the rock. Walk into this dingy looking mall and you'll find yourself lost in a tapestry of hidden gems selling all sorts of interesting knick knacks.
This is for all of you who have been living under the "I only shop in town" rock. It's time to step out of your comfort zone and explore!
How to get there
You'll be surprised at how accessible this underrated mall is. It's a 5 to 10 minute walk from Paya Lebar MRT and there's also a bunch of buses that stop right outside!
If you're walking from the MRT, look out for Tanjong Katong Complex on the left and you'll know you're on the right track. Another landmark to look out for is One KM shopping mall, located right beside City Plaza.
Things to do at City Plaza
1. Sell your preloved clothes without lifting a finger
This is by far the best reason to visit City Plaza. I can't be the only one with a stack of clothes I barely wear multiplying in my wardrobe. If, like me, you have clothes piling up in your wardrobe, it's time to stop living in denial that it exists. How about making some money out of it instead? Introducing Refash, your wardrobe and wallet's redemption.
Refash is like a physical Carousell store, except you can collect weekly profits. By just setting up a Refash account and paying rental fees of $40 a week, your clothes will be tagged, displayed and sold on your behalf for as long as you like!
Compared to renting a booth at a flea market for about $65 a day and having to stay there the whole day then lug your unsold goods back home, this is a real steal. After paying a registration fee of $20 and receiving confirmation from Refash, you'll be able to set your own prices for your clothes and bring down up to 100 pieces to sell!
Apparel range between $5 to $15 and you'll be able to find dresses, shorts, tops, outerwear and more of every shape and colour. Clothes aside, you'll also be able to pick up some shoes, bags and even accessories to complete your search for the perfect new outfit.
Who knew that this ulu shop actually housed high street labels such as ZARA, TOPSHOP, Forever 21 and popular blogshop labels like Love Bonito and The Tinsel Rack?
Getting to Refash
Finding Refash can be a little tricky, especially when you have to wind through all the different alleys with shops that look almost identical. Before you start losing your mind trying to navigate this retail wonderland, let us show you the way to the yellow brick road.
1. Take the escalator up from the main entrance to the 3rd floor.
2. Once you reach the 3rd floor, turn right when you see the shop "POSH Allure".
3. Walk straight until you see the shop "reverie" then turn left and you would have reached your shopping haven. You're welcome!
2. Get your blogshop clothes at a fraction of the price
What do you mean I can get the same things from online blogshops at City Plaza for half the price? Let me silently weep while I accept the fact that my bank account could be a few hundred dollars more loaded after buying clothes online the last few years. Along the same inconspicuous corner with Refash at the end, you'll find a whole string of shops that supply apparel to blogshops and all of their clothes are sold at wholesale prices!
It's a great reason grab a few friends and go on a shopping spree too. The more you buy in bulk, the easier it is to get special discounts!
3. Check out vintage toys
Stepping into this shop was a blast from the past. From old telephones to discman players and an impressive range of film and vintage cameras, you'll be able to find retro electronics of all sorts! If you're looking for a place to fix up your old camera or add one to your collection, Power Photo Store is your best bet.
One thing that really caught my eye was their old vintage electronic games going at $10 each. If you think the original Gameboy is old school, wait till you see its ancient ancestor, Game Station.
This was the gameboy of my parent's generation and I was immensely fascinated to see such a rare artefact. I can totally imagine the kids of 2065 being equally as intrigued by my iPhone 6 by the time the iPhone 20 comes out.
4. Buy a bus ticket to Malaysia for $21
If you're feeling unusually adventurous, take a spontaneous road trip to Malaysia! Take your pick from bus services like Delima Singapore Pte Ltd or Golden Coach and explore different parts of Malaysia for about $20. Just hop on a coach and you can be on your way to places like Ipoh, Malacca, Kuala Lumpur, Port Dickson and more!
If Malacca's your next road trip destination, check out our guide to Malacca here.
5. Dine in Singapore's first ever Arnold's outlet
Dieting can wait a day because Arnold's is worth every carb. Arnold's is one of the pioneer halal eateries in Singapore that first opened its doors 30 years ago with its first outlet at City Plaza!
Best known for their signature spring chicken, you can expect your generous portions of chicken to be fried to a perfect golden brown crisp while still retaining its tender texture. Although we were there in the late afternoon, there was still a queue!
Arnold's is tucked away in a corner on the second floor of City Plaza. Take the main escalator up and you should see it on your right!
6. Treat yourself to possibly the best noodles in the East
Image credit: @makanarts
If you ask those who are more familiar with City Plaza about the mall, the response that you'll typically get is, "oh the one with the very nice ban mian ah?" Located in the food court on level 5, Poon Nah City Home Made Noodle has garnered rave reviews over the years. Featuring a variety of noodles like Fish Maw Gong Zai Mee ($3-$5) and Abalone Clams Home Made Yu Mee ($4-$6), this stall will make you rethink what ban mian should taste like.
7. Discover a galore of traditional costumes
I miss those days in secondary school when Racial Harmony Day rolls around and my classmates and I would be scrambling to get traditional costumes in an attempt to win the best dressed class award.
If you're looking for traditional costumes for a special occasion or just want to "spoil market" during Racial Harmony Day, check out the galore of traditional costumes and take your pick. With saris to cheongsams available here, you'll be spoiled for choice.
8. Get your brows done for only $5
I don't know if I would be brave enough to actually try this but if you're willing to put your brows on the line, get it trimmed here for just $5. That's half the price of the cheapest brow services place I know! You can also try out other services like eyebrow embroidery, which uses plant extracts as an ink to help your brows stay on point for extended periods of time.
9. Make your friends do a double take with your new set of hair
If you've always wanted to try out a new look, instead of just changing up your style, how about trying out a completely different hairstyle? With hair extensions and fashionable wigs, pick the colour, texture and length of your new hairdo and have fun confusing your friends over your brand new identities.
10. Rediscover vanishing relics of your childhood
It's rare to see these childhood relics these days, considering they used to be everywhere. This fortune telling/palm reading machine used to freak me out when I was little because I really thought that my future was set in stone – pun intended. Oh how innocent and naive I was back then. Now that we're older, we can laugh at these predictions and how we used to believe them. But hey, at $2 a try, why not get your fortune told for a laugh?
The shopping paradise you never knew
Don't settle for places like town and Bugis the next time you're in the mood for a shopping spree. City Plaza may not be shiny on the outside like the kind of malls you'll find along the streets of Orchard Road, but the variety of goods you'll find here at their prices is beyond compare.
Remember what your parents always told you, "don't judge a book by its cover" or in this case, don't judge a dodgy looking building by its exterior – there's gold at the end of this rainbow!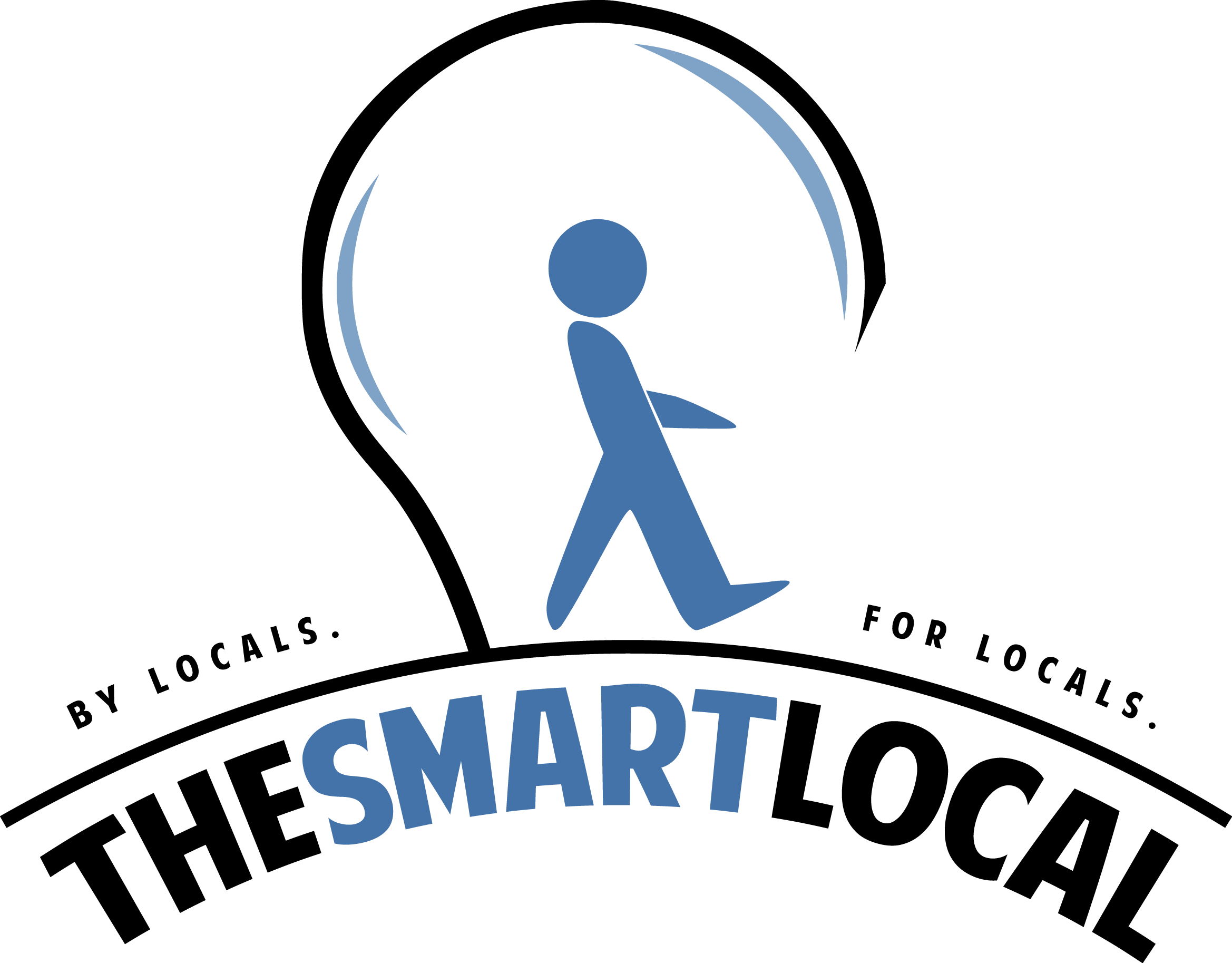 Drop us your email so you won't miss the latest news.