Things to do in Bishan
---
Bishan may not be at the top of your list for hangout places, especially when there are younger, more lively estates that boast exciting offerings for people to experience. In fact, most of us simply pass it by as just another stop on the MRT on our way to town.
Despite this, Bishan actually has a lot to offer when it comes to things to do and see. From secret hiking trails to famous makan spots, here are 12 things to do in Bishan that'll give you a reason to actually get off the train here next time.

---
1. Trek at Windsor Nature Park to see rare indigenous plants
---
One of the great things about Singapore is that we've successfully integrated our concrete jungle with that of actual jungles. A prime example of this is Windsor Nature Park. With 4km of trails, marshlands, and freshwater streams jam packed into 75 hectares of land, this lesser-known park has a lot to offer for nature lovers and hikers.

Choose your own adventure from the Hanguana Trail, where you can see 10 different indigenous plants that are rarely found anywhere else, or the Drongo Trail, which takes you through a sub canopy. Who knows, you might even spot wild animals like monitor lizards and monkeys. 

The hike has both boardwalks and cobbled pathways, so you can choose to take a relaxing stroll or go off the beaten path for a more adventurous route. 
NParks also offers environmental conservation workshops where you can learn about ways to protect our ecosystem. 
Getting there: Walk 10 minutes to St Theresa's Home from Marymount MRT station and take buses 165, 166, 167, 855, 980 to "Opposite Flame Tree Park". From there, take a 5-minute walk to Windsor Nature Park. 
Windsor Nature Park
Address: 30 Venus Drive, Singapore 573858
Opening hours: 7am-7pm, Daily
---
2. Grab your skateboard & do some ollies at Bishan Harmony Park
---
Bishan Harmony Park is a relatively quiet place hidden within a neighbourhood of flats that features a skatepark with ramps of different gradients. It's a good place to try your hand at skateboarding if you're a beginner, since there's plenty of space to roll around. 
Experienced skateboarders can break out some tricks at the many elevated ramps and giant bowl. Just remember to bring your helmet and safety pads before getting some air on your board. 
If you're not into skateboarding, there's a circular hedge maze perched just above a small hill behind the skatepark. It may not stand very tall, but it's a good place for interesting photo ops and a game of hide and seek. 
Getting there: Take buses 13, 156, 71, 88 from Bishan MRT station for 3 stops to "Opposite Raffles Institution" and take a 4-minute walk.
---
3. Let the dogs out at Bishan-Ang Mo Kio Park
---
Fitness, food, and furry friends are the core elements that contribute to Bishan-Ang Mo Kio Park's popularity. This park is both scenic and happening with eateries like ToriYard and 2 dog runs for your furchild to frolic about in.  
In the heart of the park is the Kallang River, which brings wildlife like storks, giant tortoises, and fishes closer to the human population. With many bridges spanning across the river, it's the perfect spot to snap a panoramic photo of the sunset.

The weekends are when the 2 dog runs are the most packed.
Image credit: @tofu.n.shoyu
Besides that, the park also has 3 different playgrounds: a water playground, a regular playground, and an Inclusive Playground which is specifically designed for wheelchair accessibility. 
Getting there: Take buses 50, 53, 55, 58, 71, 262 from Ang Mo Kio Bus Interchange or Bishan MRT station, or a 5-minute walk from Brighthill MRT station. 
---
4. Indulge in ice-bath chicken rice by Ming Kee
---

Image credit: Eatbook
The debate regarding which chicken rice stall is the best will probably rage on until the end of time, but Ming Kee is definitely a solid contender that deserves a spot in the top 10. 
They're known for submerging their steamed chickens in ice baths, resulting in meat that is as tender and succulent. The light soy sauce adds a touch of sweetness to the meat and the sauces help elevate the milder tasting rice with extra flavour. 
The stall is easy to spot due to its snaking queues, so you'll definitely want to get there early to beat the lunch or dinnertime crowd. They sell out quickly and wait times can run longer than expected.
Getting there: Less than 5-minute walk from Bishan Bus Interchange.
Ming Kee Chicken Rice
Address: 511 Bishan Street 13, #01-522 Kim San Leng Coffee Shop, Singapore 570511
Opening hours: Wed-Mon 10am-8pm (Closed on Tuesdays)
---
5. Take a drive around the spooky Devil's Bend Road
---
There's no shortage of scary roads on our little island. With super sharp corners and trees flanking both sides of the road, the Devil's Bend is one of the most haunted roads in Singapore. Heck, you could even call it our local Highway to Hell.

The former Singapore Grand Prix site is notorious for claiming the lives of both professional and amateur drivers.
Image credit: @gautamkrishnanc
In fact, there are stories of cabbies getting hailed down by a phantom passenger only to be paid in hell notes when they arrive at their destination. This should be enough to send a chill down the spine of most. 
So whether you're a gungho person seeking out supernatural thrills or interested in driving around winding roads, this place is a must-visit. Just remember to not drive recklessly. 
---
---
Ever since the fitspo movement, a lot of people have been hitting the gym and trying to lift often in the pursuit of a hot bod. If you're not too keen on working out in packed gyms, perhaps iGym Bishan could be the iron paradise you're looking for. 
Located underneath a stairwell of an HDB block, this "hidden" gym has everything from squat racks to shower amenities laid out in a nicely refurbished underground bomb shelter. 
And even though the entrance might look like Harry Potter's broom closet, it's actually relatively spacious on the inside with enough room to move about comfortably. 
Image credit: Brendan Yee
There's also an iGym app that has functions that help you keep track of things like your diet and workout regime. It even details the number of people in the gym in real time, so that you can choose to come in when it's less crowded to bask in the glory of your gains privately. 
Getting there: Walk for 6 minutes to "Opposite Bishan Station" bus stop, take buses 13, 52, 54, 88 for 2 stops to "Bishan North Shop Mall" and take a 7-minute walk.
iGym Bishan
Rates: $6/hour (1st & 4th hour onwards) | $0.50/30 minutes (2nd & 3rd hour)
Address: 272 Bishan Street 24, B1-228, Singapore 570272
Opening hours: 24 hours, Daily
Contact: 9050 5288
---
7. Make a mess with paint at Splat Paint House
---
I almost always did poorly in all my art exams in secondary school because I'm terrible at painting. And if you're like me, you might feel a little out of place at a conventional art jamming outlet. Luckily, Splat Paint House is anything but conventional. 
Offering you an array of alternative tools like water guns, spray bottles, and syringes, you're encouraged to go where the paint takes you. The best thing about this place is that you can literally splat paint – pun intended – anywhere you want and not get a time out for bad behaviour. 
Whether you're doing your Picasso impression on canvas or redecorating the walls Jackson Pollock-style, Splat Paint House's UV party ($70/pax) has no holds barred. Factor in the pop music playlist and Splat Paint House has everything for you to prove there is a method to the madness. 
Getting there: Take bus 410G for 3 stops from Marymount MRT, or take an 11-minute walk.

Splat Paint House
Address: 207a Upper Thomson Road, Singapore 574346
Opening hours: Wed-Fri 3pm-9pm | Sat 11am-9pm | Sun 11am-7pm (Closed on Mondays & Tuesdays)
Contact: 8882 0839 | Splat Paint House website
---
8. Bring a friend for desserts at Foursome Ice Cream & Waffle
---
Image credit: @voyagewithkim_
Everyone knows that when it comes to desserts, it's got to have sugar, spice, and everything nice, which are qualities that Foursome Ice Cream & Waffle has got in scoops. 
Serving 14 different flavours of ice cream like Gula Melaka, Mao Shan Wang, and Chamomile Honey Milk Tea, this minimalistic dessert store puts in maximum effort when it comes to their offerings. 
Images adapted from: @aud_dear, @sgrandomfood
The artisanal plating makes use of condiments like chocolate sauce, sprinkles and marshmallows to inject some personality into your choice of single scoop ($3.80) or double scoop ($6.60) ice cream. 
They also serve waffles ($4.20), lava cake ($6), cones ($1), and bread ($0.80) so the variety is there to satiate all your dessert cravings. The store is open till 2am, making this an ideal supper location. 
Getting there: A 9-minute walk from Upper Thomson MRT.

Foursome Ice Cream & Waffle
Address: 22 Sin Ming Road, #01-218, Singapore 570022
Opening hours: Mon-Thu 6.30pm-1am | Fri-Sat 6.30pm-2am | Sun 11.30am-1am
Contact: 9627 3665 | Foursome Ice Cream website
---
9. Build your own Bon Bon Box at Mr Bucket Chocolaterie
---
Ah yes, le chocolat. It's the love language of anyone with a sweet tooth. If you're looking for a gift for your significant other or something to treat yourself after a hard week, then you might want to visit Mr Bucket Chocolaterie. 
It's like Willy Wonka's chocolate factory come to life, where you can assemble a box of chocolates full of different flavours that take your fancy. There are 14 different types of chocolates to choose from, and you can even pick the colour of the box to match the aesthetic you're going for. 
The range of flavours is wide, with unique ones like Coffee Caramel Whiskey that packs a punch or Peanut Butter & Jelly to appease your inner child. You have a choice of a box of 6 ($25) or a box of 12 ($41), with special chocolates like alcoholic and premium flavours costing an extra $0.60. 
They also offer random chocolate packs called "Surprise Me!", where the staff would do the selecting for you. It comes in either a box of 6 ($25), 12 ($41) or a gift set ($61) that includes 2 extra packets of different flavours each that are perfect as presents.  
Getting there: A 3-minute walk from Upper Thomson MRT station.
Mr Bucket Chocolaterie
Address: 23 Sin Ming Road, #01-15, Singapore 570023
Opening hours: Tue-Fri 11am-7pm | Sat-Sun 10am-7pm
Contact: 6969 9504 | Mr Bucket Chocolaterie website
---
10. Enjoy affordable western cuisine at Good Bites Cafe
---
Once you're done picking out a nice box of bonbons for your boo, drop by Good Bites Cafe to keep the good times going with fusion western food and IG-worthy place settings. 
The Halal-certified cafe is located on the third floor of Bishan Stadium. It serves a wide variety of foods, and we recommend customer favourites like the Shiok Burger ($15.50) and the Tom Yum Seafood Pasta ($14). 
For dessert, try a tall glass of their best selling Caramel Popcorn Mighty Milkshake ($12.50) that's sweet and foamy without overwhelming on the palate. 
Their neon light installations, green walls, and chic outdoor seating decorated with fairy lights makes for a nice cosy dining experience and good photo opportunities. 
Getting there: A 10-minute walk from Bishan MRT station

Good Bites SG
Address: 5 Bishan Street 14, #03-01, Singapore 579783
Opening hours: 11am-5am, Daily
Contact: 6970 0233 | Good Bites SG website
---
11. Pick up a book for a good cause at The Book Barracks
---
There are good reasons for buying pre-loved items like affordability, sustainability, and finding unique items. And the organisation Books Beyond Borders is adding "securing education for less fortunate children" to the list. They run Book Barracks, a quaint bookstore selling pre-loved books in an industrial building. 

All sale profits are used to fund projects that help children in rural countries access education materials. 
All books that are turned in go through a stringent quality control process based on their Giving Guide, so that you know you're getting a book in good condition at a more affordable rate. This also helps reduce waste by giving secondhand books another life. 
Aside from that, they host weekend book exhibitions ($5/pax) where you can browse over 4,000 titles from genres like fiction to nonfiction for 2 hours. This includes titles that are exclusively available during the exhibitions – so it's a good place to pick up some rare gems for your collection. 
They operate based on an appointment–only basis with only 8 slots per hour, so do give them a call heading down. 
Getting there: A 4-minute walk from Marymount MRT Station

Books Beyond Borders
Address: 41 Jalan Pemimpin, #03-01E Kong Beng Industrial Building, Singapore 577186
Opening hours: Fri-Sun 11am-6.30pm
Contact: Books Beyond Borders website
---
12. Have your fill of the famous 284 Kway Chap
---

The meat is marinated before cooking to accentuate the taste.
Image credit: @dianachuakh
Kway chap is a dish that is either a hit or miss, depending on where you go to eat it. But the offerings at 284 Kway Chap definitely hits different, especially as a late–night supper spot. 
The store is located at a kopitiam called KPT Bishan 284 and is known for lightly braising its food, with less oil and salt being used for an overall healthier meal. However, this doesn't take away from the flavour as they marinate the meat before cooking to accentuate the taste. 
Choose from a whole range of ingredients like intestines, pork belly, pig's tongue, preserved vegetables, and tau kwa.
Image credit: @eatznplayz
The thinly sliced kway (rice sheets) are soaked in soy sauce, giving it a sweet taste that goes well with the lightness of the overall dish. And if you're looking for something to add a bit of kick to the meal, their spicy and tangy chilli sauce does the job. 
Getting there: Take bus 54 from Marymount MRT Station for 4 stops to "Block 245" and take a 4-minute walk to Bishan Street 22.
284 Kway Chap
Address: Bishan Street 22
Opening hours: 8pm-3am, Daily
Contact: 9658 317
---
Things to do in Bishan
---
Hopefully, this guide has shed some light on some of the interesting things Bishan has to offer both visitors and residents alike. With interesting activities such as making your own chocolate box or going wild with some neon paint, this humble estate won't have you look too far to find something fun to do.
For more neighbourhood guides, check out:
---
Photography by Poh Jin Ron and Gan Guat.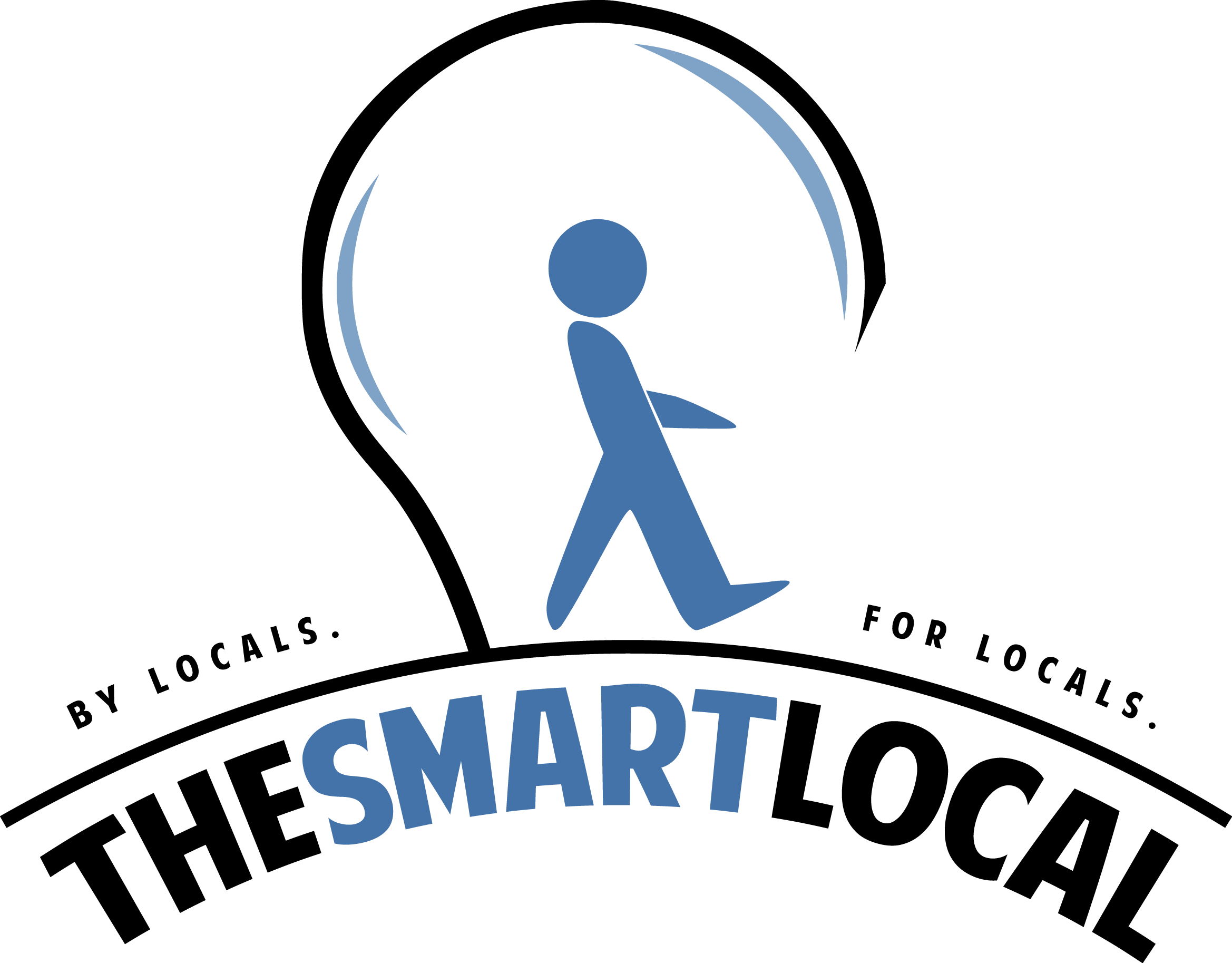 Drop us your email so you won't miss the latest news.