Things to do in Geylang
---
Geylang might be known as a red-light district but true locals know that there's more to this neighbourhood. We can't deny its history but look past its rep and you'll find that Geylang has plenty to offer in this day – from museums and temples to retro shophouses. 
In fact, as one of the pioneering neighbourhoods of Singapore, it's no surprise that lots of well-known eateries and interesting heritage sites all have their roots stemming from here. Even the annual Geylang Serai Bazaar happens here. We say, dig deeper and explore the streets with these 15 things to do in Geylang.
---
– Places to shop –
---
1. City Plaza – Pre-loved & vintage fashion at low prices
---

Refash on level 3 has clothes starting from just $5.
If you judged City Plaza from its slightly shabby exterior, you might just walk past it without giving it a second look. Little did you know that the retro vibes are precisely what makes it unique – housed within the centre are rows of clothing stores selling secondhand items and new stuff from the likes of local blogshops at way more affordable rates.
This 5-storey hidden gem in Geylang is perfect for lovers of vintage fashion and those who enjoy thrifting pieces to create their own looks. Refash and Peony Collection are 2 of the more popular stores for pre-owned clothes, accessories, and shoes. They even buy from shoppers should you be looking to find a new home for things in your closet. 
Apart from fashion retailers, the plaza also has old-school stores selling electronics and games from the 90s such as Discmans, film cameras, and the original Gameboy.
If you get a little hungry, check out Arnold's Fried Chicken on level 2 – Singapore's oldest Arnold's outlet that opened almost 40 years ago. A la carte items start from just $3.70 for fried chicken pieces.
810 Geylang Road, Singapore 409286
Opening Hours:
Wednesday 10:00-22:00

Show More Timings
| | |
| --- | --- |
| Monday | 10:00 AM-10:00 PM |
| Tuesday | 10:00 AM-10:00 PM |
| Wednesday | 10:00 AM-10:00 PM |
| Thursday | 10:00 AM-10:00 PM |
| Friday | 10:00 AM-10:00 PM |
| Saturday | 10:00 AM-10:00 PM |
| Sunday | 10:00 AM-10:00 PM |
---
2. Secret thrift store in Tristar Complex – Clothes from $1
---
An announcement to all thrifters in Singapore: run, don't walk. If it can't even be found on Google, you know it's a hidden hidden gem. 
Preloved is a secret thrift store in Tristar Complex with pieces ranging between $1-$10. Don't expect any branded items here but the store is full of cute secondhand batik shirts and traditional Malay costumes. There's even a rack for preloved polo shirts and basics.
The owner actually owns the store beside Preloved as well so if you notice that Preloved is locked up, it doesn't mean it's closed. Just hit up the owner at the store beside the escalator if you'd like to peruse the thrift shop.
Address: 970 Geylang Road, Tristar Complex, #02-04, Singapore 423492
Opening hours: Tue-Sun 10am-5pm (Closed on Mondays)
Contact: 97328284 
---
3. The Panic Room – Old-school barber, record & photography store
---
A barber shop, photography hub, and a record store all at once, The Panic Room might just have the funkiest retail experience in Geylang. From vintage cameras to disposable film ones, this photography shop makes buying a camera accessible to all – even if you're a novice. 

Image credit: @thebarbershopmusic via Instagram
If you're just getting started on your vinyl game, this quaint little store is one to check out for its huge collection. Whether you're a fan of rock classics like David Bowie or movie soundtracks like The Legacy, The Panic Room will probably have something for you. Even if you don't own a record player, these LPs would still make unique interior decor.
If you prefer cassettes and old tapes, there's a section just for that too. 
311A Geylang Road, Singapore 389350
Opening Hours:
Wednesday 11:00-20:00

Show More Timings
| | |
| --- | --- |
| Monday | 09:30 AM-06:30 PM |
| Tuesday | 11:00 AM-08:00 PM |
| Wednesday | 11:00 AM-08:00 PM |
| Thursday | 11:00 AM-08:00 PM |
| Friday | 11:00 AM-08:00 PM |
| Saturday | 09:30 AM-06:30 PM |
| Sunday | Closed |
---
4. Rugged Gentlemen Shoppe – Timeless fashion for men
---
Little did you think you'd find a fashion retail space in Geylang. But there it is – a lifestyle store focusing on classic and timeless fashion for men, Rugged Gentlemen Shoppe's concept is inspired by the ruggedness and heritage of the American Midwest.
Find timeless apparel and accessories, such as leather goods, boots, and denim jeans. The shop also carries men's grooming products like beard oil and pomade, as well as home decor items such as scented candles.
If you're into original and good quality clothing, you'll be glad to know that they also have their own brand – Obbigoodlabel. Not only do their designs draw inspiration from Japanese high fashion, they also produce their clothing there. 
One of their specialty creations is the Brave Series (USD650, ~S$863.14). This wallet purposefully takes on the shape of an ingot, paying homage to the premium shell cordovan – horse bum leather – used in its making. 
This piece can only be made every 3-4 months in small batches, so it's pretty exclusive. Plus, horse hide is particularly durable and doesn't crease as easily as calf leather so you don't have to worry about your card sleeves cracking any time soon.
46 Lorong 17 Geylang, #05-03, Singapore 388568
Opening Hours:
Wednesday 11:00-18:00

Show More Timings
| | |
| --- | --- |
| Monday | 11:00 AM-06:00 PM |
| Tuesday | 11:00 AM-06:00 PM |
| Wednesday | 11:00 AM-06:00 PM |
| Thursday | 11:00 AM-06:00 PM |
| Friday | 11:00 AM-06:00 PM |
| Saturday | 01:00 PM-06:00 PM |
| Sunday | Closed |
---
– Places to eat –
---
---

Rojak & Mee Siam (#02-126).
When in Geylang, Geylang Serai Market is a must-visit. Affordable, authentic, and delicious Malay cuisine – what's not to love?
Customise your own rojak at Rojak & Mee Siam for $0.80-$1.50/item. Pair it with their signature dipping sauce made from sweet potatoes and you'd have a delectable meal that hits the spot. 

Sinar Pagi Nasi Pandang (#02-137).
Perhaps, opt for some Nasi Padang at Sinar Pagi Nasi Pandang. This may not be the most affordable Nasi Padang here but its long queues even before lunch hour speaks volumes for itself. With Indonesian roots and generously seasoned dishes, 1 takeaway portion including 1 meat and 2 vegetables, costs around $8.
If you intend to whip up your own meal, head down to their wet market section to find ingredients needed for traditional Malay dishes. Whether it's cloves or blended tapioca flakes you're looking for, Geylang Serai Market has got you covered.
1 Geylang Serai, Singapore 402001
Opening Hours:
Wednesday 06:00-21:00

Show More Timings
| | |
| --- | --- |
| Monday | 06:00 AM-10:00 PM |
| Tuesday | 06:00 AM-09:00 PM |
| Wednesday | 06:00 AM-09:00 PM |
| Thursday | 12:00 AM-12:00 AM |
| Friday | 06:00 AM-09:00 PM |
| Saturday | 06:00 AM-09:00 PM |
| Sunday | 06:00 AM-10:00 PM |
RECOMMENDED TICKETS AT S$100.00
---
6. Lor 9 Beef Kway Teow – Michelin-approved wok hey dishes
---
You haven't truly visited Geylang if you've never eaten here. As one of the most famous eateries in the area, Lor 9 Beef Kway Teow serves up iconic Beef Kway Teow ($8, $14, $30)  – duh. If you're worried that you'd be getting a lot of kway teow but a sparse amount of beef, we're here to appease your woes. The amount of sliced beef put into their portions is generous but not overpowering. 
To go along with this star dish, order a side of Coffee Pork Ribs (from $14) and Thai-style Chicken Wings (from $12) at this Michelin Plate restaurant. 
If you're not a fan of kway teow, switch it out for other noodles like bee hoon or you mian.
Address: 237 Geylang Road, Singapore 389296
Opening hours: 11am-12.30am, Daily
Contact: 9388 0723
---
7. Geylang Lor 9 Frog Porridge – Legendary must-try delicacy
---
With a chain of outlets all over Southeast Asia such as in China and Cambodia, it's surprising that it all started from this humble little store in Geylang. 
Geylang Lor 9 Frog Porridge has certainly made a name for itself over the years with its Dry Chilli Frog (from $13.50) and Traditional Frog Porridge (from $13.50). 
The frogs are freshly procured and cleaned in-house, making their meat extra tender. Beside frog dishes, they also offer tze char dishes like BBQ Stingray ($22.50) and Fried Oyster Omelette ($18). And if you're feeling extra adventurous, try their Hot Plate Deer Meat ($27) for some extra exotic-ness.
Address: 235 Geylang Road, Lorong 9 Geylang, Singapore 389294
Opening hours: Mon-Thu 4pm-4am | Fri-Sun 12pm-4am
Contact: 8688 8839 | Geylang Lor 9 Frog Porridge website
---
8. Geylang Drip City – Unique coffee blends
---
At first glance, Geylang Drip City may seem like a coffee shop that's a little out of place in this neighbourhood. Its cool and modern design contradicts its surroundings, making it stand out. 
That's not to say its interiors are its only selling point though. This specialty coffee shop serves  unique coffee blends using Ethiopian and Ugandan beans. Order a Patty Wap ($16) to dine-in or an Iced Mocha ($8.50) to-go. Or for a zesty chocolate-y treat, get the Jazzy Jaff ($11) –  brownies with orange marmalade goodness.
While you're exploring the neighbourhood, Geylang Drip City is the perfect spot for a quick coffee fix or a leisurely brunch with friends.
Address: 184 Geylang Road, Singapore 389253
Opening hours: Sun-Thu 9am-6pm | Fri-Sat 9am-8pm (Closed on Mondays)
Contact: 9189 4948 | Geylang Drip City Instagram
---
9. Fujiwara Tofu Shop – Initial D-themed eatery
---

Image credit: Eatbook
Teleport to the world of Initial D with Fujiwara Tofu Shop. In the anime, the shop was home to both Takumi, the main character, and his father. Most of the plot revolves around the shop, making it renowned in the series and now it's popped up in real life. 

Image credit: Eatbook
Don't be fooled by the name as tofu isn't the only thing on the menu. Tweaked to align with Singaporeans' taste buds, the menu features Singaporean-Japanese fusion bites like Mala Scallop Lips ($8.90), Clam with Korean Chili Sauce ($8.90), and Fried Whole Garlic ($6.90).
Seize this opportunity to meet like-minded fans to bond over the anime or just come for some good food. 
Address: 169 Sims Avenue, #01-02, Singapore 387488
Opening hours: Tue-Sun 6pm-2am (Closed on Mondays)
Contact: 9636 7799 | Fujiwara Tofu Shop Instagram
---
– Things to do –
---
10. KINEX – Floral decor, family karaoke & a mystical cafe
---
Located just a 5-minute walk from Paya Lebar MRT, KINEX is the go-to mall for home decor and kids' activities in the East. Most notably, there 6 stores selling artificial flowers and plants as well as a Daiso and Mr. D.I.Y for handy household items.
It's also one of the more family-friendly malls in Singapore with entertainment options such as Sing My Song Family Karaoke and Tokyo Games Station for some arcade fun. Head to level 2 and you'll find all types of enrichment centres for kids including a ballet academy, an art studio, and a drumming school.
If you need to get a haircut, a massage or visit the dentist, plenty of options are available too with a number of clinics and salons scattered across the mall.

Mukshidonna on level 1 serves South Korean cuisine.
Finally, when it comes to filling your belly, you can find Japanese BBQ, hot pot, local food, as well as fast food chains like Burger King and KFC.
While you can get your coffee fix at a couple of cafes in KINEX, we suggest heading to Soul Coffee – a cafe with wall projections which make it seem like you're in the middle of a forest during autumn or under the water dining with sea creatures. There's also a stunning vertical garden wall and swing to take pics for the 'Gram.
11 Tanjong Katong Road, Singapore 437157
Opening Hours:
Wednesday 10:30-21:30

Show More Timings
| | |
| --- | --- |
| Monday | 10:30 AM-09:30 PM |
| Tuesday | 10:30 AM-09:30 PM |
| Wednesday | 10:30 AM-09:30 PM |
| Thursday | 10:30 AM-09:30 PM |
| Friday | 10:30 AM-09:30 PM |
| Saturday | 10:30 AM-09:30 PM |
| Sunday | 10:30 AM-09:30 PM |
---
11. Geylang Adventures – A deep dive into the neighbourhood
---

Image credit: Geylang Adventures via Facebook
Dive into the cultural history of Geylang with a local resident as your tour guide. With Geylang Adventures, you'll be able to unpack the hidden stories behind this neighbourhood with your eyes and ears.
This tour is also a platform to kickstart conversations about the lives of lower-income individuals and migrant workers in Singapore at large. Expect deep discussions ranging from environmental impacts to social issues revolving around Geylang.
Price: $45/pax on weekdays | $50/pax on weekends
Address: 228 Changi Road, #01-05, Singapore 419741
Contact: Geylang Adventures website 
---
12. Geylang Serai Heritage Gallery – Free community gallery
---
The best way to learn about a culture is to surround yourself with it. The Geylang Serai Heritage Gallery makes for a great educational hotspot for Malay heritage. With traditional costumes, textiles, and photographs on display, visitors can really get a sense of what life was like back in the day.
Interactive exhibits allow for more hands-on learning too. Many of the displays are also equipped with an audio device which makes it more convenient for visitors who prefer to learn auditorily.
Hopefully, you'll walk out of the gallery with greater appreciation for Malay traditions that are such an important part of our national identity.
Geylang Serai Heritage Gallery
1 Engku Aman, #01-05 Wisma, Turn, Singapore 408528
Opening Hours:
Wednesday 10:00-18:00

Show More Timings
| | |
| --- | --- |
| Monday | Closed |
| Tuesday | 10:00 AM-06:00 PM |
| Wednesday | 10:00 AM-06:00 PM |
| Thursday | 10:00 AM-06:00 PM |
| Friday | 10:00 AM-06:00 PM |
| Saturday | 10:00 AM-06:00 PM |
| Sunday | 12:00 AM-12:00 AM |
---
– Things to see –
---
13. Lorong 24A & 34 – Pre-WW2 Chinese baroque shophouses 
---
This photo spot doesn't only make a beautiful backdrop for your photos, it's also an architectural icon. The Lorong 24A shophouses, built in the 1900s, were restored by different architects so that each one possesses a distinctive design. You can even rent one if you'd like to immerse yourself in Geylang's atmosphere and live in the hood.
Contrary to the reputation of Geylang, this particular street never had any red-light activity and is home to many new and old businesses, one of them being Eng Tiang Huat Chinese Cultural Shop. 
Specialising in cultural antiques, this store is filled with an assortment of vintage Chinese instruments from the likes of Hainanese and Teochew cultures. 
Notable instruments include the Ye Hu or coconut Er Hu ($280) that is inlaid with Mother of Pearl. The instrument also features a carved dragon head – perfect if you have a penchant for details.
Head down to the nearby Lorong 34 which features 2-storey terraces built pre-WW2. Located equidistant from Aljunied MRT and Paya Lebar MRT, it houses lots of small businesses in the area such as Eventually Tarot and Royal Blooms.
This particular shophouse is both a temple and a home, adding an extra tinge of personality to Lorong 34's series.
---
14. The Intan – Peranakan museum with home-grown collections
---
Peranakan museums are already a rare gem on our little red dot. However, The Intan ain't just any Peranakan museum; it's a home museum which means you'll actually be touring someone's crib. 
Upon entering, you may be greeted by a familiar setting. We're sure you've seen the famous Singapore Airlines safety video featuring various prominent sites of Singapore. Well, notice that in one of the scenes, the aeroplane seat is actually an antique Peranakan chair. Surprise surprise – it was actually filmed at The Intan.
Carefully collected over 3 decades, there are more than 1,000 artefacts featured here. Expect to see an impressive array of Peranakan antiques and heirlooms, including porcelain, furniture, jewellery, and textiles. 
In celebration of their 20th anniversary, they have rolled out private dining options and costume rentals for photoshoots. A unique date option? Yeah. A unique hang-out spot to immerse yourself in everything Peranakan? Definitely. 
After the tour, relish in some traditional prune lapis at the souvenir shop or even bring home a Peranakan tingkat with you. For those who want a trinket that's a little more dazzling, you're in luck. Cop a pair of traditional hand-sewn beaded shoes ($300) to wear a piece of heritage for special occasions.
ADMISSION FEE
From $64.20
69 Joo Chiat Terrace, Singapore 427231
Opening Hours:
Wednesday 07:00-22:00

Show More Timings
| | |
| --- | --- |
| Monday | 07:00 AM-10:00 PM |
| Tuesday | 07:00 AM-10:00 PM |
| Wednesday | 07:00 AM-10:00 PM |
| Thursday | 07:00 AM-10:00 PM |
| Friday | 07:00 AM-10:00 PM |
| Saturday | 07:00 AM-10:00 PM |
| Sunday | 07:00 AM-10:00 PM |
RECOMMENDED TICKETS AT S$60.99
---
15. Sri Sivan Temple – One of Singapore's oldest Hindu temples
---
In Geylang, you can visit one of the oldest Hindu temples in Singapore. Dating back to the 1850s, the Sri Sivan Temple was built by immigrants who came to Singapore to work as labourers. Whether you're enthralled by religious affairs or love admiring unique architecture, you're always welcome to visit.
Believed to bring good luck and success to its worshippers, this temple remains an important spiritual destination to the Hindu community in Singapore. They perform daily rituals, usually in the mornings and evenings, such as bell ringing and flower offerings as a form of respect to the deities there. 
Pro tip: Entry to the temple is barefoot only so you may want to consider wearing socks as you will be walking a fair bit on concrete floors. Also, remember to dress respectfully.
Address: 24 Geylang East Avenue 2, Singapore 389752
Opening hours: 6am-12pm & 5.30pm-9pm, Daily
Contact: 6743 4566 | Sri Sivan Temple website
---
Explore the different things to do in Geylang
---
From exploring the vibrant culture and history of the area – such as the iconic Former Queen's Theatre – to indulging in delicious local cuisine, Geylang definitely has more than meets the eye.
So, next time you find yourself in the area, solo adventuring or not, be sure to check out this mix of popular places and hidden gems of Geylang.
More neighbourhood guides:
---
Photography by Emilyn Cheng.
First published on 1st April 2023. Last updated by Aditi Kashyap on 19th July 2023.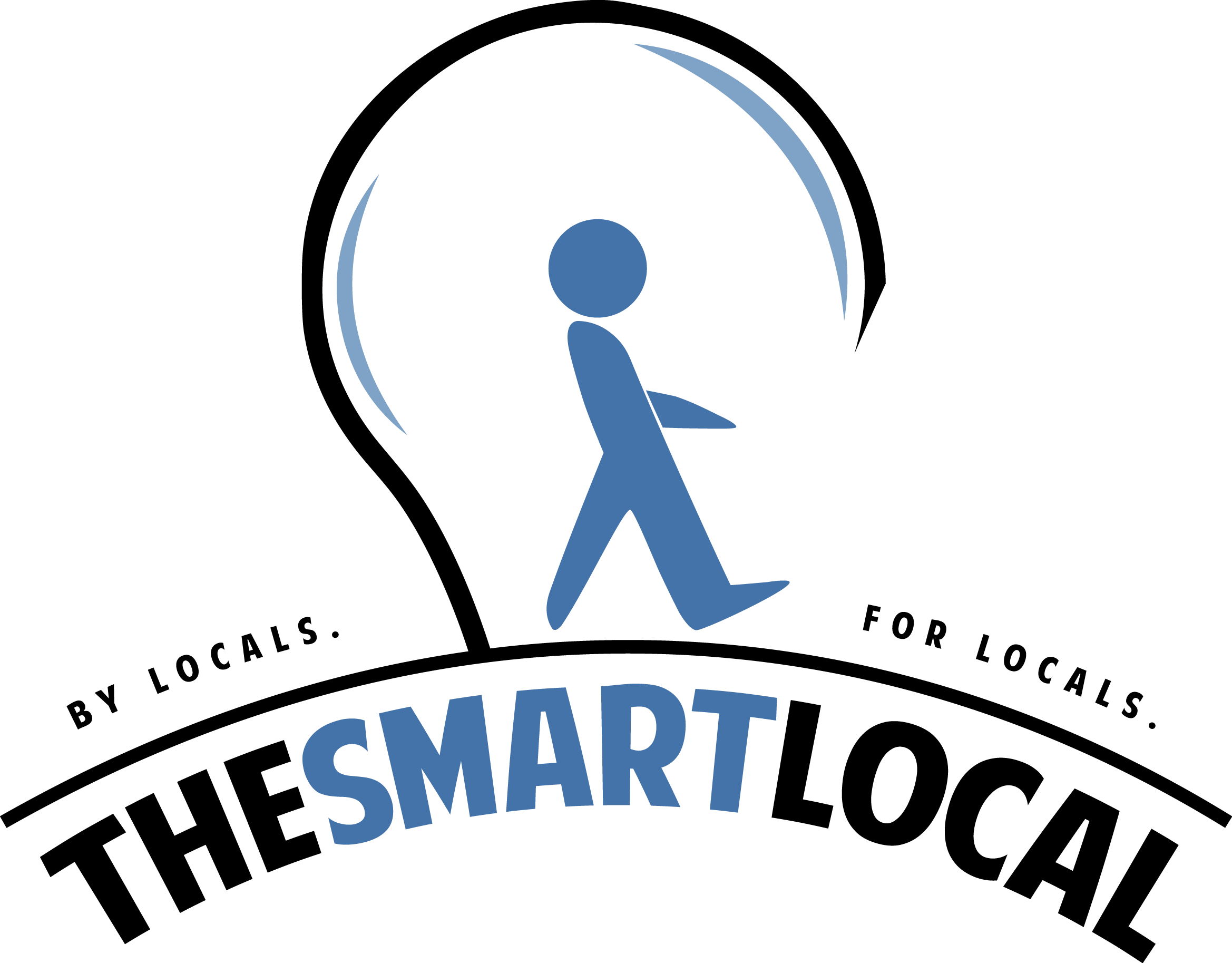 Drop us your email so you won't miss the latest news.