Things to do in Hougang & Buangkok 
---
When it comes to neighbourhoods in the North-East, Punggol or Serangoon might be the first places that pop into your mind. While they may be the most well-known, there are quieter enclaves home to some hidden gems if you know where to find them. Hougang and Buangkok, we're looking at you. 
Here are 10 things to do in Hougang and Buangkok – the most underrated neighbourhoods in the North-East – that make them worth a visit.
---
1. Take a break from screen time & enjoy nature at Punggol Park
---
No visit to Hougang or Buangkok is complete without taking a stroll at Punggol Park while enjoying the view of the greenery and the 5-hectare oval lake. The park extends into the heartlands of Hougang, with its entrance located along Avenue 10. 
There are several benches scattered around the circumference of the lake, great for relaxing and spotting wild animals like monitor lizards and otters.

Image adapted from: @skatextremesg
For the fitspos out there, the park has a 1.3km running track and large exercise corner with plenty of equipment such as pull-up bars and sit-up stations. There are also plenty of spots for family picnics on the weekend and fun activities for the kids – think inline skating classes held by SkateXtreme instructors. 
Classes come in packages of 8 lessons for $120, with each session lasting 90 minutes. The classes are only conducted over the weekends at 4 different time slots – so book a slot on their website if you're thinking of registering your kids for an engaging new activity. 
SkateXtreme Punggol Park
Price: $120/8 lessons
Duration: 90 minutes
Timings: Sat-Sun 10.30am-12pm, 1.30pm-3pm, 3pm-4.30pm, 4.30pm-6pm
Contact: 9452 3955 | SkateXtreme website
Punggol Park
Address: Hougang Avenue 10, Singapore 538768
Opening hours: 24 hours, Daily
---
2. Admire the wall murals on HDB blocks of Hougang 
---
It's not every day that you'll see wall paintings on the side of HDB blocks, especially when permits are required for public paintings in Singapore. But there are a handful of HDB blocks within the Hougang neighbourhood where you'll find massive themed murals on the side of the buildings. 
The paintings on the blocks along Avenue 8 depict local icons like the Merlion and Changi Airport's control tower, adding a pop of colour to a standard HDB block. 

There's an element of fantasy to the style of the artworks at Avenue 9.
On Avenue 9, the motifs take inspiration from themes like the local kampong spirit and Singapore's natural diversity. Many of the paintings showcase acts of kindness and reiterate the message of social cohesion, which makes the murals both wholesome and beautiful to look at. 
---
3. Have late-night supper at a neon-lit ice cream parlour
---
Desserts are an essential part of life, especially when the midnight hunger pangs hit. Well, that's just an excuse to drop by Ice Bar that's open till 2am on weekends for all your late-night sweet treats. 
This sleek-looking ice cream parlour has 50 flavours of ice cream which are dairy-free, alongside other sweet treats such as the Charcoal Waffle ($6.90) and Original Waffle ($5.80). 

1am IG stories with a cool af backdrop, sorted.
Inside, the store is decked out in unique neon signs resembling familiar aspects of Singaporean life – like mahjong tiles and danger signs you see at construction sites. 
Address: 21 Hougang Street 51, #02-14, Singapore 538719
Opening hours: Mon-Thu 2pm-11pm I Fri 2pm-2am I Sat-Sun 12pm-2am
Contact: 82223446 | Ice Bar website
---
4. Enjoy the view from a rooftop Bonsai Garden
---
For the green thumbs out there, a rooftop Bonsai Garden is a great place to visit, especially if you're a fan of the meticulously-shaped trees. Hidden at the top of Block 933's multi-storey carpark, this is not your average rooftop garden – there's a line-up of Buddhist Pine trees that have been beautifully cultivated. 
It's a great spot for H2H talks since it's quiet and private, with plenty of benches. The best part is, you can catch a glimpse of one of the painted HDB blocks so you get to admire both the horticulture and art at the same time. 
Address: 933 Hougang Avenue 9, Singapore 530917
---
5. Indulge in a large bowl of comforting porridge 
---
Known for their generous servings and affordable prices, Sin Heng Kee Porridge in Hougang serves up a hearty bowl of Cantonese-style congee. The Signature Congee ($6.50) is jam-packed with ingredients like century egg and pork slices, making it worth the price while providing a good balance of carbs and protein. 

Perfect for warming the tummy on a rainy day.
They also have options like Fish Porridge ($4.50). If you're looking to splurge a little, order the Abalone Porridge ($5.50) which comes with thick and succulent abalone slices. Since it's just a 10-minute bus ride from Hougang MRT, you won't have to travel far for a good bowl of congee.
Address: 685 Hougang Street 61, #01-150, Singapore 530685
Opening hours: Wed-Mon 7am-8pm (Closed on Tuesdays)
Contact: 9118 1569 | Sin Heng Kee's Facebook
---
6. Let your kids run wild at a playground with houses on stilts
---
While there are no shortage of playgrounds in the neighbourhood, Buangkok Square Park is one of the places that stand out due to its unique facilities. There are 2 different installations built to resemble a series of huts that have been elevated by stilts, which adds an element of thrill to the pseudo high elements-style playground.  
The 1st playground is lower to the ground, which makes it safer for younger children to play in. It features things like a small tube slide, an underground tunnel, 2 rocking horses, and 4 swings – so there's a good variety for the kids to choose from. 
The 2nd playground is a good choice for older, more adventurous daredevils who love to climb up tall structures. Like the first playground, there are a series of huts on stilts connected by a cable tunnel which lead to a slide on one end, or a fireman's pole on the other.
Address: Buangkok Crescent
---
7. Pay a visit to an outdoor heritage museum of an old hospital
---
One of the lesser-known attractions on this list is hidden within the compound of the Institute of Mental Health (IMH), which is open to the public. It's an outdoor Heritage Garden – perfect for history buffs looking to appreciate the relics of a former hospital that was here before IMH.
Initially built in 1928, Woodbridge hospital was a mental care facility that was later demolished in the 1990s to make way for the more modern IMH buildings. Visitors can still pop by to admire the artefacts – like gates and parts of the colonial-style building that have been put on display – while learning about its history through memorial plaques. 
Address: 10 Buangkok View, Institute of Mental Health, Singapore 539747
---
8. Buy rare trading cards & test your deck in nightly playoffs 
---
Dueller's Point is the place to go if you're into trading cards like Magic, The Gathering, The Brother's War, and Pokemon. The store has an interesting location: it's hidden in an HDB bomb shelter under a flight of stairs. And it's a haven for enthusiasts who are looking to expand their card collection or engage in playoffs against other collectors. 
The store sells everything from standard booster packs to individual foil cards for those who are seeking only the rarest of characters and cards. If you need to pick up supplies like deck boxes to keep your cards in, there's a wide variety for you to choose from. 
Once you've purchased your cards, you can test them out at their nightly themed playoffs, where collectors gather and pit their decks against one another for a night of games. 
Address: 450 Hougang Avenue 10, B1-541, Singapore 530450
Opening hours: 2pm-11pm, Daily
Contact: 8931 2330 | Dueller's Point website
---
9. Eat to your heart's content at a mega hawker centre
---
There's no shortage of hawker centres in the Hougang and Buangkok area, but if you really want to expand your range of choices, then pop over to Ci Yuan Hawker Centre. This mega hawker centre has 40 different stalls to choose from and encompasses just about every type of local cuisine you'd expect, with great dishes that are a must-try. 
One of the more popular dishes here would be the Traditional Lor Mee ($4.50) from Jue Dai Lor Mee. Not only is the gravy thick and flavourful, but you get plenty of ingredients for an affordable price.
Another sought-after dish is the Curry Chicken Chop ($2.80) from the Hainanese Curry Rice stall. The stall auntie/uncle serves up a hearty and generous portion of delicious curry rice with the option to add on other ingredients. 
Address: 51 Hougang Avenue 9, Ci Yuan Community Centre, Singapore 538776
Opening hours: 2pm-11pm, Daily
Contact: 6370 1155 | Ci Yuan Hawker Centre website
---
10. Break a sweat exercising at a lesser-known sports park
---
Located on the outskirts of Buangkok is Buangkok Sports Park, a lesser-known fitness and recreational area with a ton of facilities. While it's been here quite a while, it has more than its fair share to offer.
One of the park's most distinctive features is its mini skatepark. It comprises quarter pipes and funboxes of different heights, perfect for both novice and advanced skaters. And since it gives off a grungy vibe, it makes an ideal spot for street culture photoshoots too. 
Aside from that, there are 2 full-sized tennis courts, a basketball court, a badminton court, and a mini workout area with facilities like monkey bars and aerobikes for a full body workout. 
The place also has 3 different futsal courts. Those who want to take part in some nostalgic void deck soccer can opt for the full concrete court, while those who prefer playing on grass can go for the 2 astroturf courts. 
Address: 985C Buangkok Crescent, Singapore 533985
Opening hours: 9am-10pm, Daily
---
Bonus: Visit the last kampong in SG with traditional housing 
---
If you've heard of the quiet neighbourhood of Buangkok, you've probably also heard about Kampong Lorong Buangkok, one of the last surviving kampongs in Singapore. Nestled within the concrete jungle, this place has been untouched by the hands of time, with old school housing that still uses a 4-digit postal code. 
It's also home to wild animals like chickens, so you can bring your kids for a trip down memory lane to appreciate what life was like many years ago. And since this is a residential area, remember to respect the privacy of the people living there and try not to make too much noise while enjoying this nostalgic place.
Book a tour of Kampong Lorong Buangkok.  
Address: 7 Lorong Buangkok, Singapore 547557
---
Things to do in Hougang & Buangkok
---
Even though Hougang and Buangkok often get overshadowed by more happening places in the North-East, they have lots to offer both new visitors and residents alike. From grungy skateparks to unique playgrounds, you now have a reason to hop off the MRT and visit these covertly charming neighbourhoods. 
For more neighbourhood guides, check out:
---
Photography by Mikayla Tessensohn.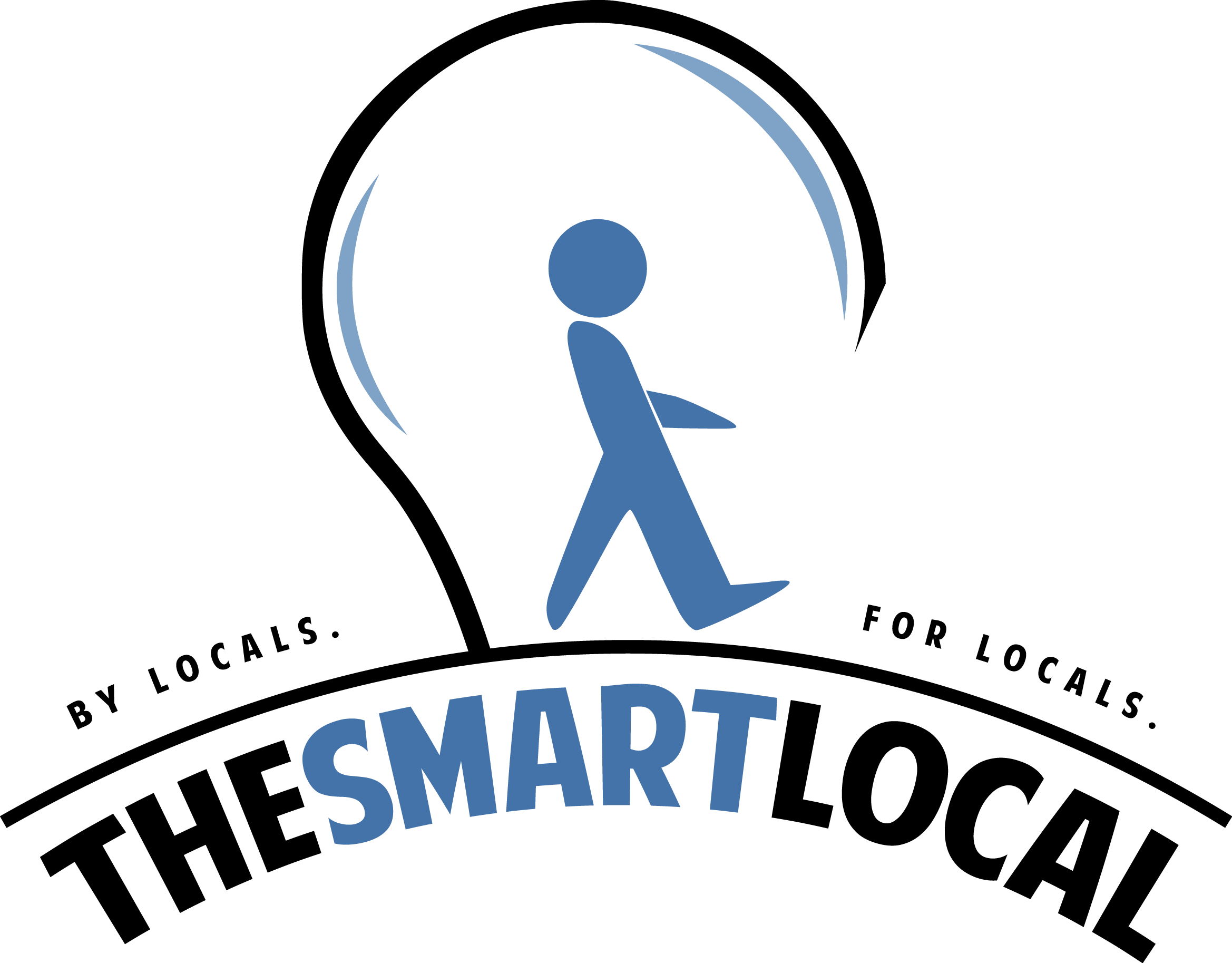 Drop us your email so you won't miss the latest news.