Telunas Resorts – Private island & beach resort
---
We've all been there – planning a trip for your group of friends but no one can agree on what to do. One just wants to nua, another wants to cram the itinerary with a bunch of activities. Headache, sia. But there is one place where you can get the best of both worlds: Telunas Resorts.
Believe it or not, this Maldives-like island just a 2.5-hour boat ride away from Harbourfront Terminal is the place to both chillax and unleash adventure mode. Here's what you can do:
---
– Private island –
---
For those who're desperate for a relaxed, don't-bother-me getaway, a vacay at Telunas Private Island is the chill pill you've been longing for. From mind-numbing spa treatments to frolicking in an infinity pool, here are some things to add to your list of zen things to do:
---
1. Pamper yourself with an overwater spa experience
---
Most resorts already offer spa services, but not many can say that theirs are done over water. At Telunas Private Island, you can book yourself a body or foot massage in an open-air hut that overlooks the ocean.
Fair warning – you may not even remember your treatment once you lie down on the massage bed. The soothing sounds of the crashing waves just below you are enough to lull anyone to sleep.
Besides massages, the spa menu also has facials (from IDR450,000, ~S$39.64) and even massages for kids (from IDR300,000, ~S$26.45).
Price: from IDR700,000 (~S$61.68) for a 60-minute massage.
---
2. Chill in an infinity pool overlooking the ocean
---
If you're not confident about swimming in the ocean, you can still show off your swimwear at the island's freshwater infinity pool that overlooks the sea and rolling hills in the distance. 
---
3. Feast on specially curated daily menus
---
Just because you're on a private island doesn't mean you'll have to resort to scavenging for food to eat. Staying at the Telunas Private Island includes a meal plan of 3 meals a day.
Feast like a king during breakfast with local or western options, as well as drinks like freshly squeezed juices, coffee, and tea. Lunch and dinner are also quite kingly and include appetisers and desserts. If you're travelling with kids, the island also has kid-friendly favourites like chicken fingers and spaghetti bolognese to appease even the fussiest of tots.
Price (per adult): IDR995,000/day (~S$83.85)
Price (per child): IDR450,000/day (~S$39.70)
---
4. Live the high life in a luxurious overwater villa
---
The private island experience is nothing short of a luxurious tai-tai vacay, and even your sleeping quarters will look like it's set up for royalty.
Stay in a beautiful 2-storey overwater villa complete with a living room, a master bedroom facing the ocean, and 2 single beds on the upper level.
You'll even have a huge private balcony perfect for some morning meditation or to just take in the vast open ocean before you. 
---
(Closed) Sip on a cocktail at the Sand Bar
---
 The Sand Bar – a rustic poolside hideout complete with cosy sofas and a sandy ground – is the perfect spot to unwind in-between meals. Just one glance at their impressive cocktail menu and we'd immediately zoomed in on the Smokey Pineapple-tini and Frozen Margarita cocktails (IDR 120,000++, ~S$12 each).
Besides their tropical cocktail creations, they also have a selection of red, white, and sparkling wines, and if you're not one for booze, opt for their non-alcoholic mocktails.
---
– Beach Resort –
---
For those who simply cannot sit still, the Beach Resort is where you can sate your appetite for adventure. Here, you'll find yourself pumped on adrenaline running from one activity to another.
---
1. Kayak in the ocean
---
If you've always wanted to paddle in clear turquoise waters without having to compete with a thousand other people in the ocean, this is your chance at a serene kayaking experience. The open ocean is practically all yours, since it's only accessible by island and resort guests.
Thrill-seekers, you can even take your kayak through their local mangroves or paddle across the ocean to the Private Island. Best of all, rentals are free at any time of the day for Private Island guests.
Price (for Private Island guests): Free
Price (for Beach Resort guests): from IDR125,000++ (~S$13 per person)
---
2. Go on a jungle hike & jump off a cliff into a waterfall
---
Compared to the MacRitchie Treetop Walk in Singapore, this jungle hike is far from a walk in the park. But if you're game for a hardcore trek off the beaten path, lace up your boots for a 10km trek through the untouched jungles of Telunas.
To get to the forest requires going on a boat ride first. The scenic 20-minute ride brings you through mangrove forests before you reach your starting point. Keep your eyes peeled as you might even encounter wildlife on your trek. About halfway through, you'll find yourself standing at the bottom of a gushing waterfall.
Make sure you pack a swimsuit, as you'll want to jump into the waters to cool off from the humid jungle. You can slip in from the edge of the natural pool or jump in from the waterfall's 3 cliffs.
Price (for Private Island guests): Free
Price (for Beach Resort guests): IDR275,000/pax (~S$24.27)
---
3. Jump off a 7m-high dock tower
---
Here's a cheap – literally – thrill for those who want a shot of adrenaline: jump off the 7m dock tower into the ocean below. The height may seem scary at first but you'll hit the safety of water in less than a second. There's bravery in many, so get your friends to jump with you if you're hesitant in taking that leap of faith.
Note: This activity is not recommended for those who aren't strong swimmers as life vests are not provided for safety reasons.
Price: Free
---
4. Try traditional fishing at the dock
---
Besides hurling yourself into the open sea, a more chilled out activity you can try out is traditional fishing. Using just a line, hook, and bait, this activity will test your patient in waiting for fish to bite. If you do get lucky, you'll even get to fry and eat your catch – granted it's safe for consumption.
Price: Free
---
5. Cross a low ropes course
---
This low ropes course will inevitably give you flashbacks of secondary school camp days. There are 7 different obstacle courses situated just 1m above the ground that are much easier to conquer than you think.
In addition to the ropes, there are also other obstacle stations to conquer such as the "whale watching platform" where you have to stabilise a see-saw-like plank, and the "Tarzan" – where you'll have to swing from one platform to another using a rope.
Note: This activity is available for Beach Resort and Private Island guests.
Price: Free 
---
6. Dive into buffet-style dining, 3 meals a day
---
You know you're a born and bred Singaporean if your ears automatically perk up at the mention of "buffet". At Telunas Beach Resorts, your ears will do a jig come meal time as all meals are served buffet-style.
Each spread has a hearty mix of local and Western cuisines, so you'll be spoiled for choice picking from dishes like soto ayam and burgers. Or, do like we did and pile your plate with a sampling of everything. The buffet also has fresh tropical fruits for your daily fibre and vitamin intake.
Price (for adults): IDR550,000/day (~S$48.50)
Price (for children): IDR250,000/day (~S$30)
---
7. Stay in a rustic chalet on stilts
---
Unlike the luxurious villas on the Private Island, the Beach Resort features more modest living quarters. But even at a lower cost, these private rooms over stilts still provide a comfortable stay.
These spacious rooms house a queen-sized bed behind a door that opens up to your very own lil' balcony facing the ocean. Plus, it has cute wooden bunk beds to accommodate a larger group.
---
Go off-the-grid with nada internet connection
---
 Sure, home is where the WiFi connects, but an authentic island escapade is where the WiFi doesn't exist. We understand if you're feeling apprehensive about this but trust us, there's enough to see and too on the beach resort for you to even remember that you've fallen off the grid.
---
Private Island vs. Beach Resort
---

Private Island accommodations at Telunas.
Telunas Resorts offers 2 vastly distinct experiences at the Private Island and Beach Resort at different price points.
While Telunas Beach Resort has got you covered with adrenaline-pumping, action-packed adventures, Telunas Private Island offers a completely different experience with spas, massages, a poolside bar, and an infinity pool for a relaxing getaway.

Beach Resort accommodations at Telunas.
Though a Private Island stay would inevitably cost more, guests will have access to free activities like kayaking and hiking, as well as sporty activities at the Beach Resort. On the other hand, Beach Resort guests only have access to activities at the Beach Resort and not the private island.
Nevertheless, since these 2 islands are just a 5-minute boat ride away from each other, you can still enjoy the best of worlds simply by splitting your stay into 2 parts: idyllic vacay and chionging after adventure.
Jl. Sudirman No.36, Kabil, Kecamatan Nongsa, Kota Batam, Kepulauan Riau 29444
Opening Hours: Wednesday 00:00-00:00 Show More Timings Hide
| | |
| --- | --- |
| Monday | 12:00 AM-12:00 AM |
| Tuesday | 12:00 AM-12:00 AM |
| Wednesday | 12:00 AM-12:00 AM |
| Thursday | 12:00 AM-12:00 AM |
| Friday | 12:00 AM-12:00 AM |
| Saturday | 12:00 AM-12:00 AM |
| Sunday | 12:00 AM-12:00 AM |
*Note: Minimum stay of 2 nights
---
This post was brought to you by Telunas Resorts.
Originally published on 3rd January 2018. Last updated by Raewyn Koh on 19th July 2023.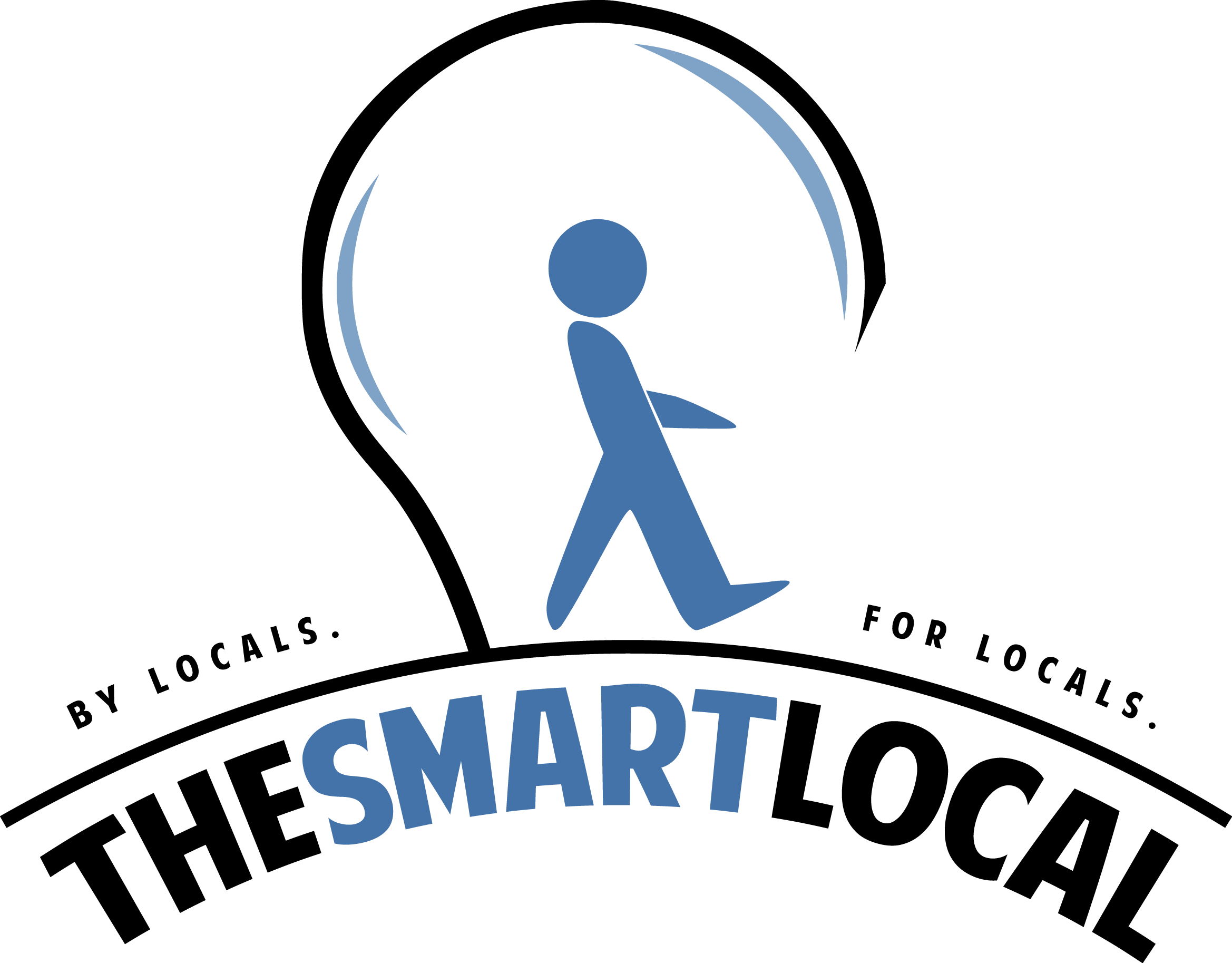 Drop us your email so you won't miss the latest news.