The Definitive Guide To Turf Club Road
Stashed away from the rest of the world, Turf Club Road seems simultaneously isolated and vibrant in the depths of Bukit Timah – a precinct many consider to be an atas neighborhood. It can be out of the way for the average joe, especially when public transport options are limited. What's there to do at Turf Club Road that'll make the journey worthwhile anyway?
We found out after loads of walking, that beneath its notorious ulu-ness lies a hideout that's often overlooked. After scouring the vicinity, here's why there's more to Turf Club Road than horses and a fancy-pants farmer's market.
The Grandstand, and the area around it, is home to a plethora of shops and activities. Whether you're a shopaholic, an animal-lover, or someone who likes to rough and tumble, you definitely won't be bored here. So put on your comfiest walking shoes and get ready to explore.
1. Race at Singapore's first electric karting arena
If being Lightning McQueen was your childhood dream, this is for you. At Singapore's very first permanent electric karting track, you can go up to speeds of 30km/h, or 50km/h if you're a licensed driver. Channel your inner Lewis Hamilton and go pelting down the track in an intense 8-minute race to clock in the fastest timing.
Your first karting experience will cost you $50, inclusive of your karting licence, 2 simulator rides an exhilarating karting session around the track. Subsequent karting rides cost $25 (from Tue- Thu) and $30 (from Fri-Sun).
The arena is closed on Mondays, and is insanely popular. When we dropped by on a Friday afternoon, the waiting time was 2 hours, so it's probably best to go early to beat the crowd. Godspeed, y'all.
Read our guide to The Karting Arena.
The Karting Arena
Address: #01-01B, The Grandstand
Opening Hours: 10:00 am – 10:00 pm, closed on Mondays.
Telephone: 9627 6771
2. Indulge in a guilt-free gelato treat
Mmm, gelato. Creamy, sweet, rich, and way less sinful than ice-cream, with only 4-6% of fat while ice-cream has 18-30%. Clearly, gelato is good for you.
Latte e Miele's gelato is made from the freshest ingredients, boasting a rather mind-boggling array of flavours from traditional chocolate to Earl Grey and even Tiger Beer. I had one tiny spoonful of the latter and could totally taste the booze.
The chocolate gelato is thick and creamy, like eating a frozen bar of fancy chocolate, while the Milo gelato was authentic, light and sweet. It's rather expensive, with prices starting at $4.90 per scoop, but worth every penny.
Latte e Miele also has a kids' play area for little ones, so parents can sit back and let your kids run around to expend their energy after a gelato-induced sugar high.
Latte e Miele
Address: #01-34B The Grandstand
Opening Hours: 12:30 pm – 10:00 pm (Mon – Thu) 12:30 pm – 10:30 pm (Fri) 10:30 am – 10:30 pm (Sat) 10:30 am – 10:00 pm (Sun)
Telephone: 6468 9282
3. Gather your buddies for a soccer match
Dismayed at the lack of quality football pitches in Singapore, 2 ex-professional football players, Faruk Alkaff and Paul Masefield combined their forces to launch The Premier Pitch. With both indoor and outdoor pitches, you can play in any weather. They offer packages and promotions suitable for everyone, from five-year-old lads to competitive players.
You'll have to book a pitch in advance if you want to head down with your mates for a ballgame. At $50/hr during off-peak hours for a 5-a-side pitch, it's a pretty sweet deal.
Directions: Walk past the taxi stand towards a huge carpark, across which lies Premier Pitch.
The Premier Pitch
Address: #01-P9, The Grandstand
Opening Hours: 8:00 am – 2:00 am
Telephone: 6466 8211 (Indoor) / 6469 6500 (Outdoor)
4. Get the adrenaline racing at Red Dynasty Paintball Park
Paintball sounds like pain-ball to me, but I can't deny the crazy adrenaline rush that comes with an intense game of trying to shoot my friends in the back.
Challenge your wits and strategic thinking abilities with the various packages available at Red Dynasty. Feel like a gentleman spy with the James Bond package (50 paintballs for $27.71) and engage in combat that will have you running, dodging, and ducking like you're in an action flick.
They're currently having an SG50 promotion where you get an additional 50 paintballs for free with certain packages, so fire away!
Directions: Walk past Pasarbella and along Turf Club Road until you reach Red Dynasty.
Red Dynasty Paintball Park
Address: 220 Turf Club Road, The Cage Sports Park
Opening Hours: 9:00 am – 6:30 pm
Telephone: 6755 7537
*Note: Bookings need to be made in advance, though they do accommodate walk-ins on Sundays.
5. Bask in HorseCity's rustic charm
Horsecity is a testament to Turf Club Road's horse-racing past, and I expected no more than a couple of stables, some horses, and a riding school maybe. But it turns out that there's so much more than I had imagined!
On weekends, HorseCity offers pony rides from $10 and an opportunity to feed the ponies and donkeys. There's also a rabbit enclosure and a restaurant called Tin Hill Social located at the entrance, with a scrumptious selection of Western fare and an extensive wine menu to boast. It's a great place to chill out with your friends and family away from the bustle of the city.
This is my favorite part of Horsecity – an Instagram-worthy row of establishments painted in eye-popping colors like soothing teal and vivid red. It's safe to say you'll definitely find a perfect backdrop to give your #OOTDs an extra oomph.
Directions: Cut through The Premier Pitch and turn right after, and follow the main road to get to Horsecity. The map makes it seem like it's just next to the soccer pitch – technically it is, but the main entrance isn't there. We learnt that the hard way.
HorseCity
Address: 100 Turf Club Road
Telephone: 6463 6012
6. Have fun with your furkids at Sunny Heights
Pet owners, this one's for you. Sunny Heights is a series of brightly-coloured buildings providing grooming and boarding services for pets. Their swimming pool is open to the public in the afternoon, so you can bring your canine companion for some splashy fun. If you're more of a feline person, there's a cat cafe nearby too!
At Sunny Heights, you can dine with your pets at Ah B Cafe or Pawlicious. The former serves up Western fare like burgers and pork collars, while Pawlicious dishes out doggy treats like pastas and cupcakes. Ah B is closed on Mondays, whereas Pawlicious is closed on Wednesdays.
If dogs went cafe-hopping, this is what they'd eat.
Pssst… Sunny Heights makes a good OOTD spot too!
Sunny Heights
Address: 110 Turf Club Road
Opening Hours: 8:30 am – 6:30 pm
Telephone: 6314 9363
7. Enjoy a countryside staycation at Rider's Lodge
If you're craving a quiet retreat away from the noise and the bustle of the city, Rider's Lodge is perfect for a peaceful getaway. Leave your laptops and tablets at home and prepare to immerse in an oasis of lush greenery.
Boasting 40 colonial-style rooms with rodeo-inspired decor, it's situated right in the middle of HorseCity. Unlike staycations in town where all you do is shop and eat, get in touch with nature by taking a horse-riding lesson, or relish a quiet stroll to bask in the countryside. The lodge also offers babysitting services, so Mom and Dad can have some time to unwind.
Rooms at Rider's Lodge start at $225 for a deluxe twin bedder, including the price of breakfast. They've got a bistro and restaurants on-site, but if you want to widen your dining options, you've got the whole of Turf Club Road at your disposal.
Rider's Lodge
Address: 100 Turf Club Road
Telephone: 64654828 / 64654538 / 64654820
8. Unearth hidden finds along Antique Row
One man's trash is another man's treasure – this couldn't be more true here at this stretch of road nicknamed Antique Row, laden with statues, old furniture, and knick-knacks that have seen better days. There are two shops here in Antique Row, one nameless, the other called 'Junkie's Corner'.
This place doesn't even exist on Google Maps, but we heard about it from a friend and tracked it down.
From the old, slightly-creepy Barbie dolls to sturdy wooden chairs and tables, it'll take some sifting through in search of the next grand discovery. If you're lucky, you may just score one of these nifty vintage cameras.
Directions: Walk past Blue House Nursery and you'll spot it easily. The location is really unassuming, but ask around and you will find yourself there in minutes!
Address: Antique Row, 2 Turf Club Road
9. Explore Singapore's very own farmer's market
F&B
Pasarbella is the place to go to feel like you're overseas for a day. Emulating the traditional English or Australian Farmer's Market, it's home to all sorts of retailers, peddling everything from delicious steaks to adorable patterned cutlery, from party supplies to minimalist furniture. With its quirky design and an impressive array of food and imported groceries, it's possibly Turf Club Road's most colorful attraction yet.
Once you enter Pasarbella, you'll be greeted by an inviting display of fresh seafood flown in from international sources like the famous Tsukiji fish market in Japan. Here, you can savor quality seafood cooked in whichever style you please without breaking the bank.
As you navigate the place, your senses will be assaulted by the vibrant colours and aromas of hot, tantalizing pans of pizza and paella. Take your time to explore the place – you don't know what it's like to be spoilt for choice until you try to dine here.
Retail
The Providore is the ultimate hipster supermarket. Their cafe is located just next to Pasarbella, and the grocery store is a sight to behold, selling organic fruit and vegetables, artisanal spirits and boutique wines, teas, coffee, chocolates, jams and even mason jars tinted in various colours. Everything is so beautifully packaged, they'd make great gifts for friends.
Ever wanted to learn how to whip up a delectable chocolate mousse cake or delightful cream puffs? You can now do so at Providore's cooking studio. With highly-qualified instructors and top-notch equipment, you'll be on your way to being a Masterchef soon enough.
Food aside, Pasarbella is home to many other retailers. Pick up some adorable mugs and cupcake-shaped bath bombs at Shabby Chic, or stop by The Singapore Trading Post to check out their whimsical collection of antique furniture.
Pasarbella
Address: #02-06/14, The Grandstand
Opening Hours: Varies from stall to stall, but generally from 9:30 am – 7:00 pm.
Telephone: 6887 0077
10. Spice up your crib and wardrobe at Chillax Market
This innocuously pretty storefront hides beautiful gems within.
Shopaholics rejoice! Located on the 3rd floor of The Grandstand, the Chillax Market is Singapore's first permanent lifestyle market, selling chic lifestyle and fashion items that are a joy to browse.
Walking in already fills you with a sense of wonder – colourful cushions lining the walls, lovely minimalist prints lined up for sale, jewellery tinkling in the light. It's the place for fashionable, socially-conscious folks who want that something extra in their daily life.
Expect to find all things pretty from stationery to cufflinks, and even exquisite Egyptian cotton bedsheets among other things. With a rotating list of retailers in addition to several mainstays, Chillax Market has a fresh and fun vibe that'll keep you surprised.
If you're feeling peckish in the middle of shopping, pick up a mini cupcake from Swirls Bakery. They're a fifth of the regular size, but packed with all the yumminess.
We tried their Red Velvet and Nuts About You flavours, and both were deliciously moist and sweet. Their tiny cupcakes are $2.75 a piece, a great way to get a sugar fix without feeling like you've sinned. These petite cakes are also great for parties- I can foresee them being a hit with my friends at our annual Christmas get-together.
Chillax Market
Address: #03-07, The Grandstand
Opening Hours: 9:00 am – 7:00 pm (Mon – Sat), 9:00 am – 6:00 pm (Sun)
Telephone: 6463 0128
Excitement awaits!
There's so much to do and explore at Turf Club Road, so why not head down for a day of adventure? With the festive season looming in the horizon, The Grandstand makes the perfect one-stop destination to do your Christmas gift shopping, feast with your family, or catch up with your friends over a game of paintball or karting.
Have a Grand(stand) Christmas!
If you're heading down to The Grandstand between 16 November 2015 and 5 January 2016, spend $50 and stand a chance to clinch the top prize – a 3D2N holiday package for 4 and cash vouchers! I don't know about you but with all the long weekends in 2016, I could surely use that.
If you spend $80 at The Grandstand or $150 at Giant, don't toss your receipts into the trash just yet for you can use them to redeem this adorable 3-in-1 lunchbox for free:
Head down for a day of fun, feasting and good vibes as Christmas draws nearer!
Getting There
Contrary to popular belief, Turf Club Road isn't that inaccessible. While it is nestled in a rather far-flung part of Bukit Timah, getting there is a breeze. Free shuttle bus services operate from Toa Payoh, Botanic Gardens and Clementi MRT stations, and along Bukit Timah, bringing you right to The Grandstand. Myth debunked: you don't need to have a car to explore Turf Club Road.
If you are driving, they have over 3,000 free carpark lots available so you'll definitely find parking.
We took the shuttle bus from Botanic Gardens, and the pickup point was at a bus stop right outside the station, making it super convenient.
The shuttle bus from Botanic Gardens comes every hour, starting at 8.55 am. It's a brightly coloured bus with 'The Grandstand' emblazoned on its side, so rest assured you won't miss it.
The bus seats are comfortable, and the aircon is very powerful, which makes it a relief on a hot day after waiting for the bus. We arrived at The Grandstand in about 10 minutes, and there our adventure began.
You can view the shuttle bus schedules here.
Alternatively, you can take a regular public bus. The two bus stops nearest to The Grandstand are B42019 Opposite Sixth Avenue Centre and B42029 After Swiss Club Rd. You can take the following buses: 66, 67, 74, 77, 151, 154, 157, 170, 171, 174, 645, 852, 961, 970.
But seriously, just take the shuttle bus. It saves you a lot of pain.
Check out more places to visit in Singapore:
This post is brought to you by The Grandstand.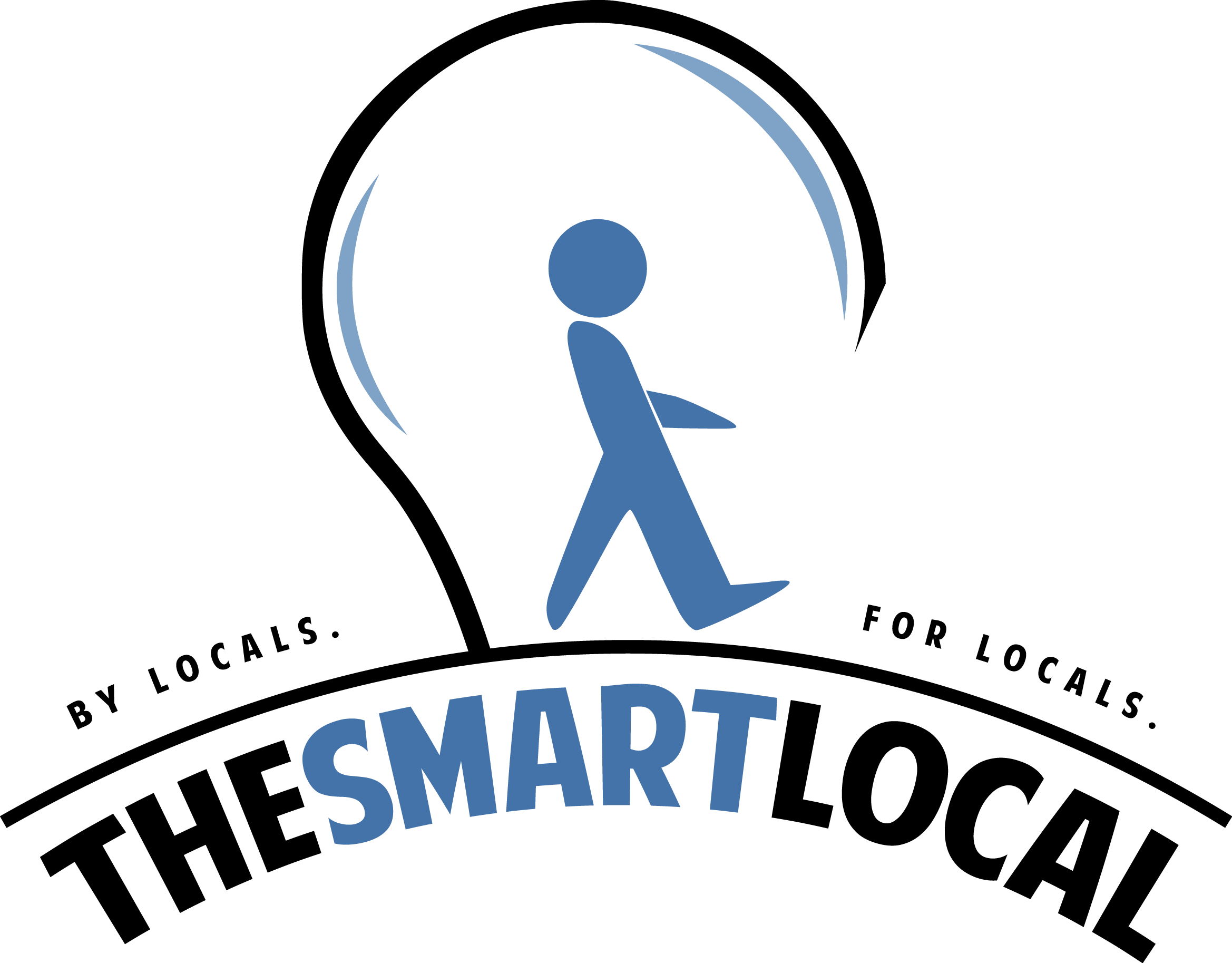 Drop us your email so you won't miss the latest news.