Things to do in Jurong
---
For too long, residents in the 600000 and 510000 postal codes have battled it out over whose side is the best side. There's no denying that the East is a strong contender when it has outdoor activities at East Coast and Jewel Changi in its corner.
But that's no reason for the West to back down. With a heritage dragon kiln, go-karting track, and an authentic Japanese onsen, here are 9 best things to do in Jurong that prove "west side, best side".
---
1. Jurong Eco-Garden – Hidden park with a butterfly garden
---
Easties would probably have heard of Yunnan Garden, but here's a piece of green we bet even Westies might be unfamiliar with. Right on the edge of NTU's campus within JTC's CleanTech Park is the Jurong Eco-Garden.
It has sitting areas and boardwalks across ponds. But take the time to stroll about and you'll come across interesting attractions, like the butterfly garden that has quite a number of species flitting around.

Composting bins at Jurong Eco-Garden.
You can even make your trip here an educational one by stopping at the pond and composting station. There are infographics that showcase how rainwater is used to irrigate the entire park, as well as how you can turn your own food scraps into usable compost to grow vegetation.
The Jurong Eco-Garden is a part of the Jurong Innovation District and developments are still in the works to update the space to include more amenities like walking paths and playgrounds for the public. 
Address: 1 CleanTech Loop, Singapore 637141
Opening hours: 24 hours, Daily
---
2. Thow Kwang Pottery Jungle – Tour Singapore's oldest dragon kiln
---
We're not going to be the ones to confirm or deny the existence of mythical beasts. But the one at Thow Kwang Pottery Jungle inside the Jurong Innovation District comes pretty close. We're referring, of course, to the dragon kiln here.
Thow Kwang Pottery Jungle is 1 of 2 surviving kilns left in Singapore that were first built in the 1940s. Today, the kiln is only fired a couple of times a year to bake large batches of earthenware from potters all over the country.
When the dragon isn't breathing fire baking clay pieces, it's open to public tours for those looking for a history lesson on this ancient trade. The tour ends at the gift shop where you can pick up pottery made here as a souvenir to take home.
Influences of this Jurong landmark can even be found in the buildings nearby. The facade of JTC CleanTech Three uses clay tiles that mimic the "scales" of the dragon kiln.
Price: $18/pax
Address: 85 Lorong Tawas, Thow Kwang Pottery Jungle, Singapore 639823
Opening hours: 9am-5pm, Daily
Contact: 6268 6121 | Thow Kwang Pottery Jungle website
---
3. Yunnan Garden – Chinese pavilions & water fountain playground
---
The Yunnan Garden has been a fave among students studying at Nanyang Technological University (NTU) looking to take a breather from hitting the books all night long. Spending a few minutes staring out at the serene garden with its pavilions and lake surely takes the edge off stressed undergrads.

Image credit: @clutterphotog
If you want access, thankfully, you don't have to be a student to enter the garden. Nor do you have to be stressed to appreciate its other features, like the 5m-tall waterfall that cascades from the lake.

Image credit: @rj_kang
Even young ones wouldn't mind a trip here. They'll be able to burn off all their energy at the playground that has a climbing gym and slides. Or, get them to run through the water fountain to cool off after spending a hot day at Yunnan Garden.
Address: 12 Nanyang Drive, Nanyang Technological University, Singapore 637721
Opening hours: 24 hours, Daily
Contact: 6791 1744
---
4. Golazo Futsal Singapore – Pitches open till 3am daily
---
With the World Cup coming up, we're not surprised if you're caught up in the football frenzy. For those itching to get onto the field too, we've got just the place for you – Golazo Futsal Singapore.
Dust off your cleats and start brushing up on your soccer skills at any of the 4 pitches here. 2 of these are fully sheltered, so you can still practise drills and shooting goals rain or shine. The other 2, while out in the open, are shaded with UV protection, so there's a lower risk of sunburn even when you're out playing in midday.
The pitches are open till 3am daily if you and your football kakis also happen to be insomniacs. Post-footie workout, there are showers available so you can freshen up before heading home.
Address: 21 Jurong West Street 23, Golazo Futsal Singapore, Singapore 648196
Opening hours: 9am-3am, Daily
Contact: 6794 6625 | Golazo Futsal Singapore website
---
5. Surrey Hills Grocer – Aussie grocer with pet-friendly cafe
---
We get it, a supermarket on a "best things to do" list will raise question marks in your head. But stay on for a moment before you dismiss Surrey Hills Grocer as another been-there-done-that grocery store.
For one, it stocks mainly Australian-made brands and products exclusively imported to Surrey Hills Grocer. As for produce, they sell fresh only, with vegetables and herbs harvested from local farms in Singapore. Groceries aside, there's an in-house florist here if you're in urgent need of a bouquet of flowers for a forgotten anniversary or birthday. 
When you're done with the shopping, kick your feet up at the cafe right at the supermarket's door. Get cafe classics like avocado on toast ($19) with a side of sweet potato fries ($14) to go with a white coffee ($6.50) for major Aussie brunch vibes.
Address: 511 Upper Jurong Road, #01-01, Singapore 638366
Opening hours: 
Cafe: Tue-Sun 11am-3pm, 6pm-9pm (Closed on Mondays)
Grocer: Tue-Sun 9am-9pm (Closed on Mondays)
Contact: 9040 1840 | Surrey Hills Grocer website
---
6. Joya Onsen Cafe – Japanese public baths, sauna & cafe
---

Image credit: Zula
If you're looking to head to Japan, it might make sense to head eastward towards Changi Airport to jet off to the east. But the West has its own slice of Japan at Joya Onsen Cafe.

Image credit: Zula
It's a spa that's been modelled after onsens you can find in Japan, right down to the traditional bathrobes, like the yukata or jinbei you can wear throughout your time here. To keep it authentic, you'll also need to strip down to enter the gender-separated public baths. Shyer ones who rather not parade in their birthday suits can opt for the private onsens instead.

Image credit: Zula
After your relaxing soak, adjourn to the attached cafe for a bite of Japanese food. Mainstays on the menu include hot bowls of udon and ramen (from $5.50) and desserts like fruit sandos ($6.80). Occasionally, Joya Onsen Cafe brings in seasonal menu items too.
Price:
Private onsen (max. 1.5 hours): From $88/pax
Public onsen 1-day pass: From $41.80/pax
Address: 511 Upper Jurong Road, #01-06, Singapore 638366
Opening hours: Fri-Mon 10.30am-11pm, Tue-Wed 10.30am-10.30pm
Contact: 8847 2081 | Joya Onsen Cafe website
---
7. Suzuki Gourmet Cafe – Japanese-style teahouse with zen vibes
---
You wouldn't know from the many industrial buildings around Chin Bee Avenue that there's a cafe hidden in plain sight. But keep a look out for the large block letters that spell out Suzuki – that's where you'll find Suzuki Gourmet Cafe.
Step in to find a cosy outfit inspired by traditional teahouses in Kyoto – we're talking sliding rice paper doors, a stone and bamboo fountain, and Muji-esque oak wood furniture. 
But it's not tea that they specialise here. Instead, it's espresso-based coffees that use beans roasted in their factory just next door. If you're looking for less of a caffeinated kick, the cafe also serves matcha lattes.
Address: 8 Chin Bee Avenue, Singapore 619932
Opening hours: Tue-Fri 10am-5pm | Sat & Sun 10am-4pm (Closed on Mondays & PH)
Contact: 6266 3933 | Suzuki Roaster Cafe website
---
8. The Karting Arena – Speed up to 50km/h on track with 11 turns
---
Take your rounds of virtual racing from the arcades to the roads at The Karting Arena, a hidden go-karting circuit in this part of Singapore.
Being located this far west has its advantages. The ulu location allows for more room to race, like having a track that's more than 10m wide. This means speed demons can easily overtake their friends without bumping into anyone.
The race course itself is about 700m long and features 11 bends, so you can live out your own Lewis Hamilton snaking through the Singapore Grand Prix fantasies.
Of course, the go-karts won't be able to pick up similar F1 speeds, but they're still pretty fast. Drivers from 9 years and up can zoom by in a 30km/h vehicle. And if you have a valid driving licence, you can get the go-karts that rack up 50km/h on the speedometer.
Price:
30km/h go-kart (9 years old and above, min. height 140cm): From $25/session
50km/h go-kart (18 years and above with valid driving licence): From $35/session
Address: Block B, 511 Upper Jurong Road, Singapore 638366
Opening hours: Tue-Fri 1pm-9pm | Sat-Sun 9am-9pm (Closed on Mondays)
Contact: 8800 9580 | The Karting Arena website
---
9. NTU Campus Art Trail – Free trail to view 37 artworks
---
Industrial as you think Jurong might be, there's also an artsier side to the estate right within Nanyang Technological University. 37 pieces of art, from paintings to sculptures and mixed media installations, are scattered all over the uni's campus.

Image adapted from: NTU, @j9ryl
We'll save you the trouble of having to hunt down these pieces by linking you to this NTU Campus Art Trail virtual map. With this in hand, you'll be able to easily find each one. As an added perk, the map also comes with info on the artists and the meaning behind the artwork, so you can appreciate each one in greater detail.
Address: 50 Nanyang Avenue, 639798
Contact: 6791 1744 | NTU website
---
Visit the Jurong Innovation District
---
These places are just the tip of the iceberg of what you can find in the west of Singapore. More specifically, many of these locations, including Yunnan Garden, are part of the Jurong Innovation District (JID), an area defined by the NTU, CleanTech Park, and Bulim neighbourhoods.
The 600-hectare area is still in development, which will see more manufacturing plants and research and development labs opening up here. This includes the likes of Hyundai Motor Group, SATs, and Siemens setting up factories here.
But don't just expect towers of steel and concrete to take over Jurong. JID will also have its fair share of green spaces too. The Jurong Eco-Garden is up for a refresh that will make it more accessible to the community. Think family-friendly facilities like playgrounds and more walking paths.
The garden's just one small area built for residents. There's also the upcoming Bulim Park that will be opening in 2024. Spanning roughly the size of 14 football fields, the sprawling grounds won't just be home to your usual children's climbing gyms and cycling lanes. There'll be spots for picnics and even cafes for a quick impromptu bite if needed.
Linking residents living around JID to these 2 spaces are the pedestrian overhead bridge and Sky Corridor. The first is an architectural feat that crosses over the Pan Island Expressway. This would connect residents staying in Jurong West to easily get to work at the manufacturing plants or to nearby parks.
Then to get to the rest of JID, you can easily travel on foot, bike, or via shuttle with the Sky Corridor. The 11km linkway winds through the estate, bringing pedestrians to parks, industrial plants, and even MRT stations.
These developments are slated to open from 2024 onwards, and you can keep updated on JID by following JTC on LinkedIn. With these new additions, it's safe to say that Jurong is on its way to claiming the west side as the best side. 
---
This post was brought to you by JTC.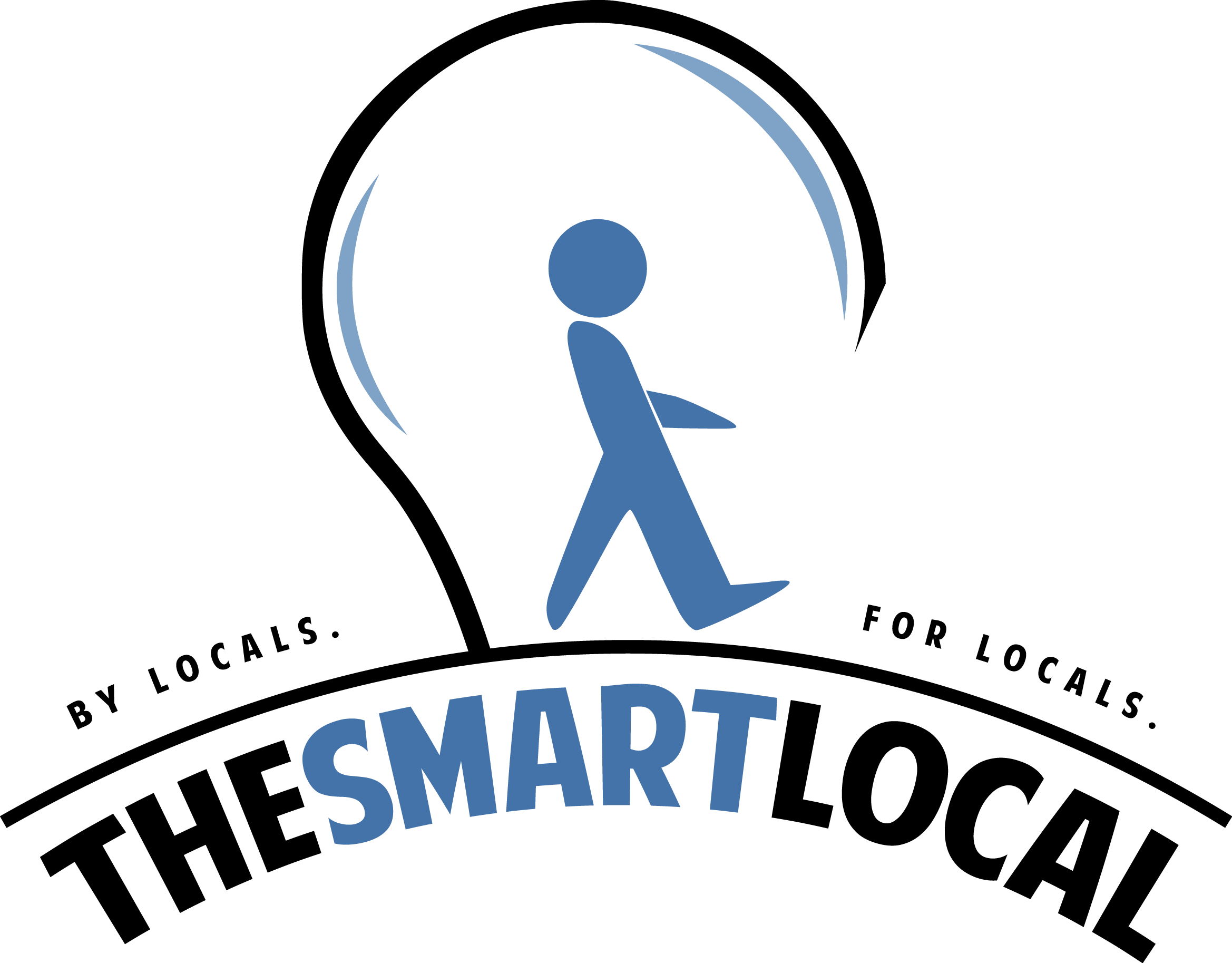 Drop us your email so you won't miss the latest news.