Late-night dating in Singapore
---
You know the feeling – it's midnight and you can't fall asleep. Who do you call? Your boyfriend, of course! And no, wipe that cheeky grin off your face. I don't mean for that. The night is an amazing time to go for a date, considering how empty everywhere is compared to Singapore in the day.
If you're a night owl constantly on the lookout for a new dating experience, here's a bunch of late night dating ideas for you.
---
Head out under the midnight skies
---
Singapore is full of wondrous sights. Man-made sights, sure, but we don't appreciate them nearly enough. Take your date to see a side of Singapore we're not used to seeing, for a chill* night out.
*Remember to bring a jacket along in case it gets cold!
---
1. Kite-flying under the stars
---

Image credit: Hazrul Idzwan  
Bid goodbye to squinty eyes as you let your brightly-lit kites soar in the breezy night sky. Not having to squint and perspire under the hot sun makes kite-flying so much more pleasant.  
It's just more fun when you get to relive a childhood pastime and experience stillness only achievable in the wee hours with your significant other. Also, treat your eyes to a bedazzling view of the city skyline – if you decide to fly your kites at Marina Barrage. 
You can get LED night kites from Kite Culture.
---
2. Night cycling
---
Cycling at night is a perfect way to work those legs under starry skies with your other half while letting the delightful cool breeze brush across your faces. What's not to love when it's less jam-packed with vehicles and people as you treat your lungs to fresh air? Moreover, you get to escape the scorching sun, avoid getting sunburnt altogether.  
Don't worry if you don't own a bike – you can rent one from some of the 24/7 bike rent stores in Singapore or try pay-per-use bike apps like SG Bikes. Read our guide to bike rental in Singapore.
Tip: Put on safety helmets and ensure your bikes are well-equipped with headlights and rear blinking lights. 
---
3. Stargazing  
---

Stargazing on Pulau Ubin
Image credit: Reddit
All you need is a picnic mat. To up the romantic factor, pack a basketful of wine, juicy strawberries and chocolates to take along with you! Keep the bugs away with insect repellents. Bet your date will be impressed with this romantic and thoughtful side of you. 
Also check out the free stargazing sessions at the Singapore Science Centre. These stargazing sessions take place on selected Friday nights at the observatory located at the Omni-Theatre Building. They only open till 10PM but they still make a good date idea! For safe distancing, you'll have to book a slot before visiting, until further notice.
Read our guide to the hidden stargazing spots in Singapore.
---
 4. Go camping 
---

Pulau Ubin campsite – read our guide to Pualu Ubin.
Don't sulk because you want your aircon at full blast. Camping with your partner will be fantastic if it's well thought out! I'd be ecstatic if my date brought me out on a little adventure outdoors, away from boring concrete buildings. 
Tip: Apply for a camping permit conveniently from any AXS station. You need a permit to camp on mainland Singapore – read NParks' camping rules before packing your tent!
*Camping is not allowed due to safe distancing restrictions until further notice.
---
5. Visit Bay South Outdoor Gardens 
---

Image credit: Singapore VR  
Don't be turned off by the fact that the sky walk's closed at late night – take heart that you'll have these Supertrees to yourselves so bring on those tripods and supercharged DSLRs to capture amazing night shots. Best part? Nobody's going to photobomb your pictures. And you have all the time in the world to take that perfect shot.
Bay South Outdoor Gardens is open daily from 5AM-2AM, but may differ when there are pop-up exhibits such as Dale Chihuly: Glass In Bloom.
---
6. Stroll down the boardwalk at the Marina at Keppel Bay 
---

Image credit: Marina at Keppel Bay
I'm in love with this beautiful place just staring at this picturesque view of the Marina at Keppel Bay on screen. Surprise your sweetheart with an ultra-romantic night out at this luxurious waterfront area. 
I can only imagine how much more romantic it'll be when you're there with your significant other hand-in-hand, strolling down the expansive boardwalk while looking out at the sea and docked white yachts bobbing in the serene waters.
Besides the Marina at Keppel Bay Boardwalk, the following locations are also worth a trip down for. 
---
Other recommended places for a night stroll
---
7. Woodlands Waterfront
---

Image credit: Reddit
Take in the breathtaking panoramic view of the coastal park and the Straits of Johor as you walk down the longest jetty in Singapore. Before your stroll you can also check out some of Woodlands Waterfront Park's restaurants for a romantic dinner, or clamber up their super tall playground filled with bridges and towers.
---
8. Henderson Waves 
---

Image credit: @askagentkhai
Bask in a moonlit stroll across Singapore's highest pedestrian bridge. Its unique design allows for an unobstructed view of the southern part of Singapore while the shell-like crevices double as shelters. 
The bridge is illuminated by LED lighting from 7PM to 7AM every night.
---
9. Yishun Dam
---

Image credit: @prisc_official
Be rewarded with this splendid view at first light if you stick it through the night talking about everything under the sun – or moon –  amidst magnificent views of the reservoir, surrounding ships and islands.
---
Try a thrilling new experience 
---
10. Go rock climbing at night
---

Image credit: Upwall
Scale the corporate ladder as a power couple, but also scale high walls if you're looking for something exciting to spruce an ordinary night out. Rock climbing is a way to show that you've got your partner's back – literally, since they're hanging several metres up in the air, on the other end of your rope.
Most rock climbing facilities open till about 10-11PM, but look out for Upwall for the occasional midnight climbing sessions that run till as late as 2.45AM – stay tuned to their Instagram page for announcements.
---
11. Visit Senoko Fishery Port 
---

Image credit: @jessicaasky
This is atypical of a date, but put on those trusty flip flops, or shoes you wouldn't mind tossing anyway, and brace yourself to feast on the sights and smells at Senoko Fishery Port. It won't hurt to join in the jostling too. 
It's a lot of fun to glimpse into the world of our local seafood supply chain where all the action takes place behind the scenes before your favourite chili crab or cereal prawn is laid out neatly on your dining table. Just make sure this ain't your first date or there might not be a second! 
If you're feeling hungry, get a cup of hot kopi and breakfast from the canteen there. 
* Closed to casual seafood buyers and non-trade visitors during Covid-19 until further notice.
Note: The fish market is open 2AM–6AM daily, and is closed on Mondays. Senoko Fishery Port is about an 8-minute drive from the nearest MRT station at Admiralty.   
---
 12. Go Cosmic bowling 
---
Go glow-in-the-dark bowling! Cosmic bowling marries bowling and discotheque lights with thumping dance party music that is sure to get you grooving along. 
You no longer have to fight for air and squeeze like canned sardines in Zouk or Attica for your weekly EDM fix. Cosmic bowling is available at Sonic Bowl @ SAFRA Yishun and SAFRA Punggol, on various weekend evenings. There's also K-Bowling Club at Somerset, which also provides darts machines and pool tables.
---
13. Go for a joyride 
---

Video credit: F.R.I.E.N.D.S
Hop aboard your car, or your parents', and explore areas which you haven't been to. Just ensure your GPS is turned on. Night time also = good time for supper so if you're a snack monster, drive to some of Singapore's best late-night cafes, for sinfully-good ice cream and messy Wagyu burgers.
If you don't have a car of your own, pick up BB with a BlueSG rental electric car or TribeCar.
---
 14. Midnight movies
---
Midnight movies are the best for nocturnal movie buffs. On top of virtually having the entire theatre to the two of you, it's unlikely that you'll hear little kids bawling their eyes out halfway through an action movie because it is "too loud". 
Tip: To ensure emptier theatres, watch movies weeks after their release. 
---
15. Take on G-Max Extreme Swing and Slingshot
---

Image credit: Slingshot
Thrillseekers can soon try these electrifying rides that will leave you on a high with your hearts pulsating. Currently undergoing a revamp, the attraction will soon have a new Slingshot ride, aside from the iconic G-Max Extreme Swing. Adrenaline junkies, prepare yourselves as this new ride is the tallest of its kind in Asia and flings you 70M into the air, reaching terrifyingly maximum speeds of 160KM/H.
See Slingshot's website for more updates on the reopening dates.
---
16. Chill at Timbre 
---

Image credit: @timbrelivemusic
I love Timbre for their fantastic live music, refreshing margaritas and thin-crust roasted duck pizza! My heart will always be with the Goodfellas and they're pretty much the reason why I favour The Substation (no longer closing down) and Arts House branches. Timbre is usually packed, so I suggest you visit earlier to chope seats lest you end up whiling away your time queueing. 
Oh, you might want to dedicate a tune or two to your sweetheart as a surprise gesture!
---
Try something classic
---
17. Relive childhood memories at the Night Safari
---
Relive your childhood with a date at the Night Safari ($35.70/adult). Spot nocturnal animals, go on a tram ride and don't forget to catch the blazing-hot fire show located at the entrance. As a cherry on top, you'll get to spend some koala-ty time out in nature without having to deal with the blazing sun and sweat marks on your shirt! 
Address: 80 Mandai Lake Road, Singapore 729826
Opening hours: 6.30PM-12AM, Daily
Night Safari website
---
18. Game your hearts out at a midnight arcade
---
#Throwback to your secondary school paktor days with a visit to the arcade. These video game havens have always been a fool-proof way to kill some time. And if that's exactly what you're after, take a memo from your 2000s self: get in there with your date and unwind with a good round of Bishi Bashi, Time Crisis or Daytona.  
The opening hours of each branch varies but most Fat Cat Arcade and Cow Play Cow Moo outlets are both known to open past midnight. 
---
Go prawning 
---
You can fish for compliments and prawns with your date any time of the night at these 24-hour and late-night "prawn fishing" establishments. Also known colloquially as prawning, this relac one corner activity has BBQ pits and everything else you need to grill and savour your fresh catch!      
Note: Opening hours may vary during the pandemic.
---
19. Hai Bin Prawning  
---
Hai Bin has three prawning ponds at their establishment in Punggol, but the coolest part is how it's open 24/7, even on public holidays. With a bottle of beer from their nearby bar counter in hand, grill your crunch prawns fresh at their BBQ pits.
Address: Hai Bin Prawning @ Punggol, 6 Tebing Lane #01-04, Singapore 828835
Opening hours: 24h, Daily
Telephone: 6447 8693
---
20. Riviera Prawning 
---

Image credit: @veeeyeo
The bonus of prawning here is that they hold prawning tag events every weekend, where tagged prawns grant you extra gifts like cash and prawning vouchers. This is also typically quieter than the popular Hai Bin next door, so come by if you'll prefer a quieter ambience to relax with boo.
Address: 60 Punggol East, Golf Club, #01-11, Singapore 828825
Opening hours: 24h, Daily
Telephone: 6886 4998
---
Visit a romantic bar
---
Make a reservation at a bar with a view
---

Or tell your BB: "You are the view".
No article on late night dating will be complete without mentioning a visit to a bar. After all, Singapore's nightlife is famous in Asia. Here are some watering holes where you'll get to have your alcohol fix and hang with your date in a more intimate, romantic setting. Some are so cool I wish I knew of them earlier. 
---
21. Lantern 
---

Image credit: @reco_tkgsk
This bar is so chic and captivating it attracts the most glamorous, sophisticated bunch. Take your date to this charming rooftop bar sitting atop The Fullerton Bay Hotel Singapore for a sensual night out clinking glasses of classic cocktails and champagnes set against a stunning brilliant blue pool with panoramic views of the cityscape thrown in.  
Address: The Fullerton Bay Hotel Singapore, 80 Collyer Quay, Singapore 049326
Opening hours: 5PM-10.30PM, Daily
Telephone: 6597 5299
---
22. Cé La Vi Skybar
---

Image adapted from: @accela.pr
Impress your date with an amazing experience at the Cé La Vi Skybar. Perched on the 57th level of Singapore's iconic Marina Bay Sands, the 360 degree panoramic view it affords is unquestionably breathtaking. Both times I was up there, greeted by the illuminated infinity pools and throbbing eclectic beats wafting in the air, I was blown away! 
Take the stress of mundane daily life off your mind by sipping on intricate cocktails and pours specially concocted by their team of mixologists while enjoying the company of your date. 
Address: 1 Bayfront Avenue, Marina Bay Sand Tower 3, Level 57, Singapore 018971
Opening hours: Mon – Fri 4PM-10.30PM | Sat 5PM-10.30PM | Sun 5PM-9PM
Telephone: 6508 2188
---
Spice it up with a themed bar
---
23. Rails
---
A late-night date at a bar can either be a fancy affair with panoramic views, or a quirky steampunk experience. Mortal engines meets Murder on the Orient Express at Rails, with giant gears and brick walls lining the walls and ceiling, reminiscent of London's train stations.
If it's a first date, plenty of things here offer a conversation starter from the decor, to their wacky Pei Pa Koa-based tipple, Apothecary ($24). 
Read about our experience at Rails.
Address: 21 Tanjong Pagar Road #01-02 Singapore 088444
Opening hours: Tue – Sat 5PM-10.30PM | Sun 3.30PM-10.30PM (Closed on Mondays)
Telephone: 8725 6789
---
24. Taki Izakaya 
---
Hustlers working near the CBD will be remiss if they don't visit the relatively-new Taki Izakaya. Digital waterfalls and red torii gates will transport you to a dreamy Japanese countryside where you can enjoy an after-work dinner date with sashimi and sake. Call it Hiroshima or call it Kyoto – we'll call it a good place to bring a stressed out BB after hours.
Read about our visit to Taki Izakaya to find out more about the food and drinks. 
Address: 16 Collyer Quay, #01-05A B, Singapore 049318
Opening hours: Mon – Fri 12PM-2PM & 5PM-10.30PM | Sat 5PM-10.30PM (Closed on Sun)
Telephone: 6223 0797
---
Whisky bars all whisky fans should visit
---
We know the average Singaporean is competitive in most aspects, and if being citizens of the costliest city to live in isn't enough, we are the world's most hardcore whisky drinkers despite those ridiculous alcohol taxes. 
---
25. The Quaich Bar
---

Image credit: @kath_bonita
The Quaich Bar was the first to bring premium whisky to the Singapore populace back in 2006. It is quaint and small but boasts a sizeable selection of more than 500 whiskeys, most of which are of Scottish descent. 
South Beach Avenue
Address: 30 Beach Road, South Beach Avenue #01-16, Singapore 189763
Opening hours: 4PM-11PM, Daily
Telephone: 6386 5366
Waterfront Plaza
Address: 390A Havelock Road, Waterfront Plaza #01-09/10, Singapore 169663
Opening hours: Mon – Sat 4PM-11PM (Closed on Sundays)
Telephone: 6732 3452
---
26. Fine Spirits by La Maison du Whisky 
---
The astounding selection here will make your jaw drop – their bar has more than 100 Scotch whiskies by the glass and other rare international whiskies. Their retail shop has over hundreds of different whiskies, spirits, grappas and specialist alcohols from all over the world.
Don't be shy and ask for recommendations from the well-trained staff. Regulars of Fine Spirits can vouch for their competence in the alcohol department. They make mean cocktails, too! 
Address: 80 Mohamed Sultan Road, #01-10 The Pier, Singapore 239013
Opening hours: 4PM-10PM, Daily
Telephone: 8725 8985
---
27. Auld Alliance 
---

Image credit: The Auld Alliance
Boasting a staggering collection of over 1,000 different bottles of premium whisky from all over the world, there's bound to be one – or a few – for every single whisky maniac out there. Oh, and I heard their spectacular drinks menu is 70 pages long! 
Ask their staff for recommendations regardless of whether you're a whiskey connoisseur or newbie. Let them know your preferred taste and they'll find something that satiates your craving.  
Address: 9 Bras Basah Road, Rendezvous Hotel, Gallery #02-02A, Singapore 189559
Opening hours: 4PM-10.30PM, Daily
Telephone: 6337 2201 
Read our article on whisky bars in Singapore for more.
---
Stuff yourselves silly
---

Image credit: Eatbook
Even if you belong to the health-conscious camp that advocates greens and all things low-calorie, it's unwise to turn down a supper date with your other half. What can be worse than depriving yourself of good food and good company? A couple that grows (fat) together, stays together.   
Supper most definitely isn't restricted to that packet of MSG-laden chicken flavoured Maggi Mee or that shiok but lip-numbing, diarrhoea-inducing McSpicy delivered right to your doorstep – the options available for glorious food past midnight are aplenty.  
These are places you should visit at least once in your lifetime. 
---
28. Ye Shang Hai Teochew Porridge (夜上海潮洲粥)
---
Tucked away in Boyang coffeeshop is this stall that serves up Teochew-style dishes and porridge that is delicious and affordable altogether. It is loved by taxi drivers looking to curb their hunger pangs in the middle of the night. And I heard it costs an average of $2 – $4 per person! The queue may be long but it clears fast. 
Address: 107 Jalan Bukit Merah, #01-1826, Singapore 160107
Opening hours: 11AM-1AM, Daily
---
29. Vegetarian Stall @ Coffee Express 2000 
---
For guilt-free indulgence at midnight, head on down to chow on their kway chap that swims in a flavourful herbal broth. Order their crispy fried dumplings to go along with your hearty kway chap and the accompanying braised mock meats, taupok and taukwa.
Ang Mo Kio
Address: Block 630 Ang Mo Kio Street 61, Singapore 560630
Opening hours: 24/7
Pasir Ris
Address: Blk 443 Pasir Ris Drive 6, Coffee Express 2000, Singapore 510443
Opening hours: 24/7
---
 30. 333 Bak Kut Teh 
---

Image credit: @eatxburps
Those who love their piping hot bak kut teh clear and peppery in the wee hours should visit 333. Word has it that the pork ribs are cooked till they are tender, so whether you're half asleep or en-route to preventing a hangover, you'll be grateful you get to slurp down all the goodness without needing to chew on the ribs. 
333 Bak Kut Teh is located down the road from the famous Founder Bak Kut Teh, opens 24 hours, costs less and boasts shorter queues. 
Address: 333 Balestier Road, Singapore 329765
Opening hours: 24/7
---
31. Outram Park Ya Hua Bak Kut Teh  (欧南园亚华肉骨茶) 
---
The broth here has a prominent pepper flavour that does not overpower the flavour stemming from the herbs and pork ribs. It is recommended that you order you tiao (fried dough fritters), to dunk into the piping hot soup for added flavour. 
Also, you have the option of switching up your bowl of white rice to mee sua, an interesting twist to this traditional Chinese dish. 
Address: Tanjong Pagar PSA Complex  #01-05/07, 7 Keppel Road, Singapore 089053
Opening hours: Tue – Sun 7AM-11.30PM (Closed on Mondays)
---
32. Swee Choon Dim Sum Restaurant 
---

Image credit: @breadieediaryy
Must-try items include liu sha bao, beancurd skin with prawns, chee cheong fun, chicken wings, mee sua kueh, Shanghai XLB, and yam paste with pumpkin and ginkgo nut. Their liu sha bao is one of the best salted egg yolk custard bao I've had in Singapore. These are calories you wouldn't mind putting on.
Address: 191 Jalan Besar, Singapore 208882
Opening hours: Mon – Thu 11AM-2.30PM & 6PM-2AM | Fri 11AM-2.30PM & 6PM-3AM | Sat & Sun 10AM-3.30PM & 6PM-3AM

---
33. 126 Wen Dao Shi (126 搵到食)
---

Image credit: @chriswonggk
Yes to more glorious dim sum! Must-try items include prawn rice roll, chee cheong fun, porridge, king-sized siew mai, mini pork belly bun, char siew bao, har gow and deep fried soft-shell crab. If you still can tank more food after all that dim sum, order their mouth-watering Thai-style fried crab dong fen.
Geylang
Address: 126 Sims Avenue (between Lorong 15 & 17 Geylang), Singapore 387449
Opening hours: 24/7
Telephone: 6746 4757
Boon Keng
Address: 1086 Serangoon Road, Singapore 328187
Opening hours: 5PM-2AM, Daily
Telephone: 6297 5032
---
34. Nana Thai at Golden Mile Complex
---

Image credit: @zannyytummy
You know you're in good hands when bona fide Thai cooks helm the kitchens and cook up a storm, delivering authentic, delightful Thai food at insanely affordable prices. Like most Thai eateries, the menu at Nana Thai is extensive. 
Order their phenomenal phad thai, clear tom yum soup, green mango salad and stir fried basil minced pork. And of course, their excellent Thai milk tea so that you won't have FOMO.  
Address: 5001 Beach Road, Golden Mile Complex #01-51/52/66C, Singapore 199588
Opening hours: 24/7
Telephone: 6297 8498
---
35. Diandin Leluk Thai Restaurant 
---

Image credit: @xia0feizhu
Here's another humble Thai eatery you may want to visit while exploring Singapore's "Little Thailand" for a satisfying yet reasonably-priced meal that transports you back to the Land of Smiles. 
Must-try items include their hotplate omelette with oyster, tom yum soup, mango salad and chicken feet salad. I heard that their phad thai, fried pork with basil, green curry chicken and kangkong are pretty good too! 
Address: 5001 Beach Road, Golden Mile Complex #01-67, Singapore 199588 
Opening hours: 10AM-10PM, Daily
Telephone: 6293 5101
Diandin Leluk Thai Restaurant website
---
 36. Kko Kko Nara Korean Fried Chicken 
---

Image credit: @mistywanderjournal
Forget about counting calories because these Korean fried chicken are to-die-for. Koreans are sheer geniuses when it comes to cooking up absurdly delicious fried chicken. Eat them as soon as they're served! They also serve traditional Korean fare like kimchi jiggae and bibimbap.
Address: 57 Tras Street, #01-01, Singapore 078996
Opening hours: 11.30AM-10.30PM, Daily
Telephone: 6224 8186
Kko Kko Nara Korean Fried Chicken website  
---
37. Chicken Up  
---
Greasy fried-anything isn't quite my thing so imagine how stoked I am to find these authentic Korean deep fried chicken in Singapore! What's better than two or three pieces of fried chicken boasting moist meat and ultra crunchy skin drenched in flavourful sauces? Fried chicken buffet, of course!  
Go to their Buangkok outlet to enjoy the fried chix till 2AM.
Address: Blk 277C Compassvale Link #01-13 (Unit No.2A), Singapore 543277
Opening hours: Sun – Thu 11AM-11PM | Fri – Sat 11AM-2AM
Read more about late-night supper spots in the CBD.
---
Date night at home
---
38. Bake a cake
---
It could be your favourite chocolate cake or his favourite Oreo cheesecake. Or if you both have an undying love for Milo, you could try whipping up these Milo goodies that will leave you on a sugar high. No oven, no problem: try some  air fryer dessert recipes to make egg tarts and churros that'll impress your other half.
---
39. Storytelling with a twist 
---

Tell your own TFIOS tale
Start a story about anything. Each of you continues the "story" with just one sentence. The fun part is that nothing has to make sense! Let your imagination and creativity run wild while you two revel in ridiculous, hilarious fun with each other. Whoever gets stuck loses and does a penalty – we suggest that alcohol is involved. 
Even better for Potterheads or K-pop fans, you could create your own fanfic this way. Create a whole universe with your partner that will only be limited by your imagination. Just remember to keep your phones stowed so no one gets distracted by social media.
---
 40. Organise a game night
---
Games aren't restricted to the young. Bring on Twister, Scrabble, Monopoly, Aeroplane Chess, and Jenga – the options are limitless. You might want to stock up on potato chips and ice-cream as you battle it out with your partner.  
Alternatively, if old school games don't interest you, drop by board game shops in Singapore – some have rates as low as $3/hour.
---
 41. Movie marathon with microwaved popcorn 
---
Cozy up together under warm sheets while watching your favourite action or rom-com flicks. Sci-fi or horror would work too. Alternatively, connect your laptop to the HD television to let your newly downloaded movie stash see light. Big-screen experiences aren't limited to cinemas either. Get a home projector to take things up a notch.
Tip: Do not plug in any film under the History genre. You might just drift off to sleep even before reaching the 20-minute mark. 
If popcorn ain't your thing, make the biggest ice-cream sundae for you both to dig into while you watch the movies. Don't fret if you don't have any ice-cream on hand. Just run out to the nearest 24-hours NTUC Fairprice outlet to grab a few tubs. Love entails sharing so get flavours and toppings that you know both of you would enjoy eating to make this an even sweeter treat! 
---
42. Video game night 
---
Your guy will love you for this! Bet he wouldn't mind even if you mistake him for the enemy and end up killing him off "accidentally" the first and second time. But the third time, you might have to deal with him looking like ლ(ಠ益ಠ)ლ.  Be spontaneous and play! Just don't wake the entire family while you're at it. 
Try multiplayer Nintendo Switch games and free Steam games. We'll suggest starting with simpler free online games and letting the excitement pick up from there.
---
43. Challenge your date to a competition
---
It could be speed-eating watermelons, pizzas, nuggets, marshmallows, M&M's, potato chips or doing push-ups or crunches! We recommend the mobile app Just Dance Now if you'd like to shake off those calories in a less gruelling way. Challenge accepted?  
---
44. Learn to dance
---

Image credit: POPSUGAR Fitness
If you're so comfortable with each other you don't mind being teased for being awkward at conjuring some "slick" moves, it is always fun to dance silly and laugh at each other. After all, we know everyone has different talents and yours might lie elsewhere outside of the dance department. Just go on YouTube and search for "*name of song* + dance moves".
---
 45. Fix a 1000-piece jigsaw 
---
One night is likely insufficient to complete the puzzle. Since no one is allowed to quit before it's finished, psych yourself up for a few more late night dates! Perfect opportunity to get him to come over to your place more often with that yummy bag of Ah Poh Bak Chor Mee from Bedok 85.  
Tip: Get your jigsaw puzzles from online stores like Typo and Perfect Fit. 
---
 46. Midnight swim
---

Image credit: Frog and Princess 
With the weather so erratic these days, it'll do everyone good to swim if not dip in the cool waters. For those lucky enough to have access to a pool because you reside in a condominium or landed property with a private pool, good for you and your date! 
Otherwise, this is also feasible if you and your date happen to be on a staycation at W Hotel. The pools there are open 24/7. Read more about hotels with the biggest swimming pools.
---
Go on a late-night date
---
With all these ideas that we've put together for you, we hope you find them helpful. Whether you're hopelessly in love or just true blue nocturnal, it's time you try dating late at night when it is quieter and cooler. It won't hurt to do something different for a refreshing change anyway.  
More more date ideas and other things to do:
---
Original article published by Denise Bay on 19th January 2015. Updated on 29th June 2021 by Kezia Tan.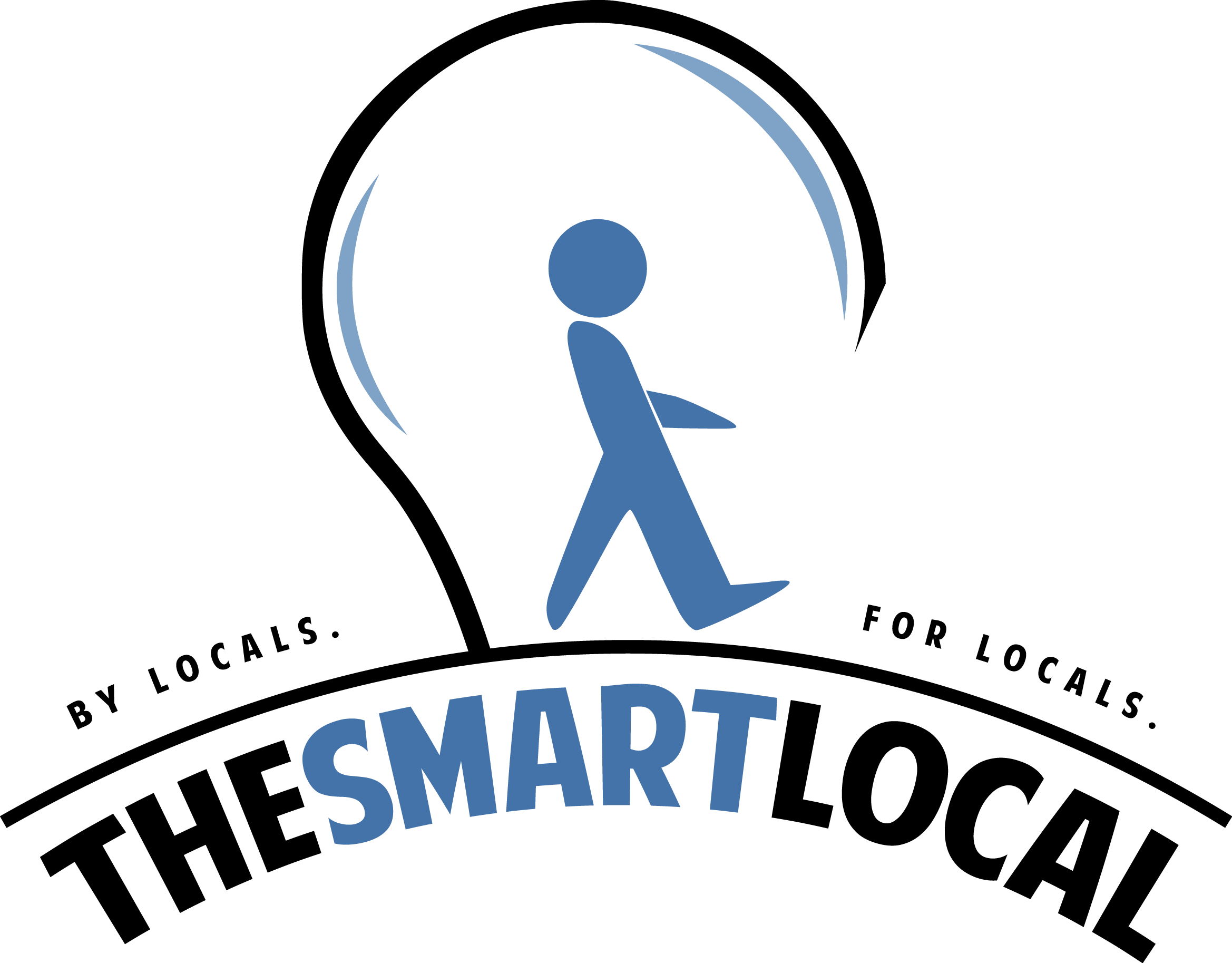 Drop us your email so you won't miss the latest news.