Whiskey bars in Singapore
---
From cheap beers to cocktail rooftop bars, we certainly like our glasses filled to the brim. But as much as we like our mojitos and Asahi beers, it always makes for a fun experience when we step out of our comfort zones. Whisky is often overlooked as an old man's drink, but one sip will leave a lingering peaty taste that rivals no other.
Change up your Friday night routine by heading down to one of these whisky bars – and we're not talking bars that so happen to serve whisky. These are full-blown experts in whisky. Most have whisky flights for you to savour the smoky palate, all while you're enjoying the underground vibes.
---
1. The Whiskey Library – Over 1,000 whiskies from around the world
---

It's housed in The Vagabond Club, one of Singapore's luxury boutique hotels.
Image credit: The Whiskey Library
When you first walk into The Whiskey Library, it's almost as if you've been transported to the glitz and glamour of the '20s –  plush velvet armchairs and gold decadence everywhere. But our eyes are immediately drawn to the glass cabinets, where hundreds of bottles of whisky are lined neatly.

Join as a member ($3,888/year) to get your own private locker – you'll also get plenty of other perks like a 10-night stay (fully transferable) at The Vagabond Club.
They've got a curated collection of over 1,000 bottles from all over the world – you can expect limited-edition and single cask bottles from distilleries like Miltonduff and Bladnoch.

Order whisky on the rocks: its hefty ice cube comes with a single key imprint.
We tried Penderyn, a single malt Welsh whisky aged in ex-bourbon casks and finished in sherry wood. If you're feeling peckish, they've got a food menu filled with savoury bites like Masala Fries ($20) and Lion's Sher ($22), which are crispy hericium mushrooms slathered with spicy BBQ sauce and a cashew vegan cheese dip.
Address: 39 Syed Alwi Road, Singapore 207630
Opening hours: Tue 5.30pm-10.30pm | Wed 5.30pm-11pm | Thu-Sat 5.30pm-12am | Sun 5.30pm-10.30pm (Closed on Mon)
Contact: 6291 6677 | The Whiskey Library & Jazz Club website
---
2. The ExciseMan Wine & Whisky Bar – Opulent decor in Esplanade
---
Image credit: The ExciseMan Wine & Whiskey Bar via Facebook
If you're looking for a backdrop that's as atas as your taste in alcohol, then plan a visit to The ExciseMan Wine & Whisky Bar. The bar's Chesterfield sofas, rustic lighting, and classical music on repeat exudes opulence.
Image credit: The ExciseMan Wine & Whiskey Bar via Facebook
Their list of offerings is extensive – there are more than 300 varieties available, categorised by country of origin and by grain or malt type. Familiar names include Chivas (from $20/glass) and Johnnie Walker (from $20/glass). But if you're looking to treat yourself, try their Auchroisk 25Y ($64/glass), a single malt scotch best savoured over a long night.
For even more intimacy, call ahead to book the bar's ExciseMan's Suite for a drinking sesh just for you and your best buds. The suite can also play host to a private dining experience for 8. A set meal is accompanied by a recommended selection of wines, spirits, and dessert liquor.
Address: 8 Raffles Avenue, #02-27 Esplanade Mall, Singapore 039802
Opening hours: Mon-Wed 4pm-10.30pm | Thu-Sat 4pm-11pm (Closed on Sundays)
Contact: 6462 0053 | The ExciseMan Wine & Whisky Bar
---
3. The Writing Club – Gentleman's club vibes
---

Image credit: @jopia_production via Instagram
Don't stroll right by Palais Renaissance the next time you're in town, there's a whisky bar hiding in the corner, with rows and rows of amber-coloured nectar. The Writing Club has over 500 labels, so simply lean back in one of their comfortable leather chairs while lazily swishing around your choice of whisky.

Image credit: @sherin_twc via Instagram
They've got a selection of Scottish labels, including more commonly known distilleries like Glenmorangie, Glenlivet, and Lagavulin along with rarer bottles of Ardbeg and Hunter Laing. Prices start from $24 per dram, but of course, that depends on your choice of whisky. To try a few, opt for the Whisky Flight where you'll taste three 20ml pours from $68.
Wines, craft beers, and bespoke cocktails are available here too, if you're looking for a change of pace.
Address: 390 Orchard Road, #02-10, Singapore 238871
Opening hours: Daily 4pm-12am (Closed on Sun)
Contact: 9362 8626 | The Writing Club website
---
4. Quaich Bar – Iberian ham & smoked salmon charcuterie platters
---

Image credit: @yuandammah via Instagram
Quaich Bar – pronounced like "Quake" – refers to the Scottish drinking bowl, so it comes as no surprise whatsoever that their menu's mostly made up of Scottish labels. If you're spoilt for choice, then opt for one of their Tasting Experience Sets, where you can taste 4 different 15ml pours for $77++. Prices start from $17 per dram but can also reach hundreds of dollars for rarer pours.

Image credit: @jenn_luv via Instagram
Take a swig of whisky neat, but if needed, add a few drops of mineral water in for a greater depth of smoky flavour. If peckish, Quaich also serves up charcuterie platters of iberian ham and smoked salmon.
South Beach Avenue
Address: South Beach Avenue, 30 Beach Road, Singapore 189763
Opening hours: Sun-Thu 5pm-1am | Fri-Sat 5pm-2am
Contact: 6386 5366 | Quaich Bar Avant-Garde website
Waterfront Plaza
Address: 390A Havelock Road, Singapore 169664
Opening hours: Mon-Thu 5pm-1am | Fri-Sat 5pm-2am (Closed on Sundays)
Contact: 6732 3452 | Quaich Bar Collector website
InterContinental Singapore
Address: 80 Middle Road, Level 1 InterContinental Hotel, Singapore 188966
Opening hours: Mon-Thu 5pm-1am | Fri-Sat 5pm-2am (Closed on Sun)
Contact: 6732 3452 | Quaich Bar Wanderlust website
---
5. The Auld Alliance – Complimentary cracker-coated peanuts
---

Image credit: The Auld Alliance
The Auld Alliance almost looks like an upgraded version of Harvey Specter's office, with its plush leather couches and a motherload of whisky strewn across its shelves. The 70-page menu might be intimidating at first, but it's only that thick because they've included write-ups on each bottle's tasting notes.

Image credit: @patrick___costello via Instagram
There are over 80 labels of whisky to try, ranging from coveted Islay distilleries like Ardbeg to highland whiskies like Glenlivet. Prices start from $14 per dram but like at all other bars, can go into the hundreds. For a whisky bar, it's quite spacious since it seats 60 people – there's also a private 14-seater room if you want a more exclusive setting.
Munch your way through the complimentary cracker-coated peanuts while sipping at your chosen whisky.
Address: 9 Bras Basah Road, #02-02A Rendezvous Hotel Gallery Singapore, Singapore 189559
Opening hours: 4pm-10.30pm, Daily
Contact: 6337 2201 | The Auld Alliance website
---
6. The Single Cask – Handmade chocolate truffles
---

Image credit: @boredtooquick via Instagram
There are plenty of choices at The Single Cask, with more than 400 single malts, blended malts, and single cask rums. It's conveniently located in CHIJMES, so the next time you're having a nice dinner out, pop over to try their range of whiskies by ordering a Whisky Flight ($45 onwards for 4 x 25ml pours).
Known for their more indie bottles, The Single Cask carries bottles like Glenburgie 21 Year Old 1995, known for its well-balanced flavours of oak and floral – to a more obscure Macduff 19 Year Old 1997 that's both sweet and savoury on the palate.

Image credit: @kaywhyaxe via Instagram
A dram of whisky starts from $15, and cocktails – both bespoke and classic – are all $22 each. If you want something a little more luxe, you can pair your whisky with handmade chocolates for a sweet finish.
Address: 30 Victoria Street, #01-24 CHIJMES Caldwell Hall, Singapore 187996
Opening hours: Mon-Sat 5pm-12am (Closed on Sundays)
Telephone: 6837 0953 | The Single Cask website
---
7. La Terre – Japanese establishment with daily cheese selections
---

Image credit: @w_naococco_w via Instagram
La Terre sounds Italian but is wholeheartedly Japanese. It's got typical bar seating so you'll be up close and personal with the bartenders. Their whisky list here features both new and old-world bottles, but of course, Japanese whiskies are their speciality.

Image credit: @yasuzysg via Instagram
Prices start from $18 for a gentleman's pour of labels like Shinshu Mars and Nikka Coffey Grain. If you're looking to spoil yourself, La Terre also serves up rare pours from the likes of Karuizawa where bottles go for thousands of dollars – some fetching more than a shocking $15,000.
There are also light bites served, ranging from Mixed Nuts ($6) to Cheese Plates (from $18).
Address: 11 Upper Circular Road, #01-01, Singapore 058409
Opening hours: Mon-Sat 5pm-12pm (Closed on Sundays)
Telephone: 6532 1031 | La Terre website
---
8. The Swan Song – Complimentary chips
---

Image credit: @theswansongbar via Instagram
The Swan Song started off as a small passion project by 2 friendly blokes who know their whiskies inside and out. They'll take their time to explain the intricacies of whisky-tasting while you try their range of rare and vintage whiskies with a dram or 2 – they've got exclusive bottles like a Laphroaig 1970 and a Linkwood 28 Year Old.
For a few drams, prices are estimated to start from around $40/person, but this depends on what you order. Their Laphroaig 1970's one of 720 bottles worldwide, and goes for $450 per 20ml dram.
Address: 41A Boat Quay, Singapore 049830
Opening hours: Mon-Sat 5pm-11pm (Closed on Sundays)
Telephone:  6235 7674 | The Swan Song website
---
Singapore's best whisky bars
---
Put your assumptions aside: whisky bars aren't just for the cigar-smoking suits. Since Singapore has its own fair share of whisky bars, try swapping out your regular heartland bar for something a lil' more exciting for a change.
Whether it's a full-fledged whisky flight or a whisky cocktail you're after, these bars promise a taste of smoky goodness that'll leave you swooning for more.
More nightlife guides:
---
Cover image adapted from: The Whiskey Library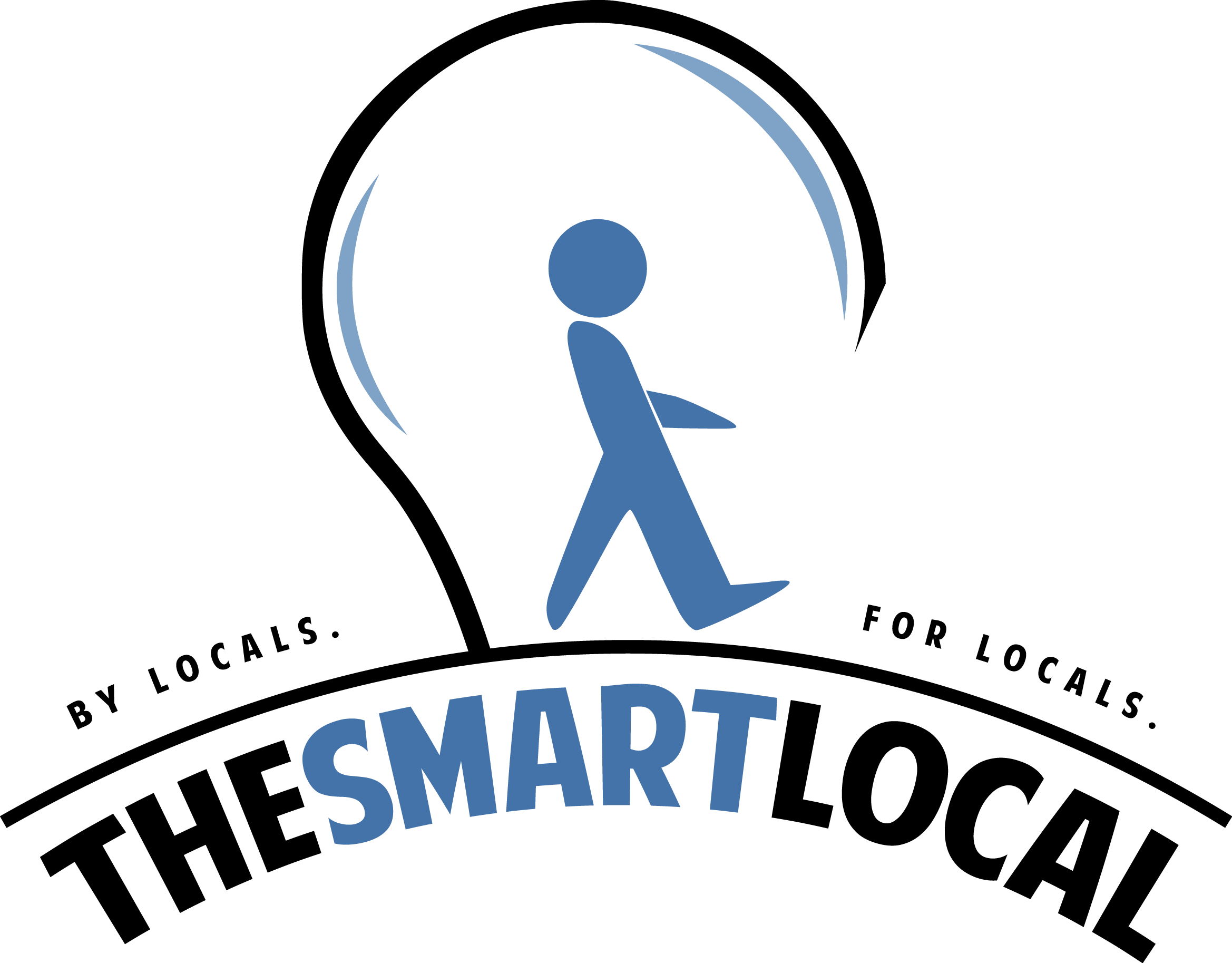 Drop us your email so you won't miss the latest news.