Walking trails in Tokyo, Japan
---
Most of us visit Japan for 2 reasons: mouth-watering food and fabulous shopping. But aside from these activities, there are also plenty of other wholesome things to add to your itinerary – including exploring the many walking trails in Tokyo. 
Whether you're a regular hiker or just someone looking to walk off some calories, we've rounded up a list of places to stroll around after your ramen binge. Time to put on your most comfy walking shoes and get explorin'! 
---
1. Ueno Park – Lush autumn foliage in Central Tokyo
---

Image adapted from: @nunnuun & @master_badz via Instagram
Arguably one of the biggest parks in central Tokyo, Ueno Park is a must-visit for all. Set aside at least 3 hours here if you'd like to walk the whole perimeter, and factor in extra time if you're planning to have a picnic here. 
The park is also a great place to catch the cherry blossoms in March as there are plenty of trees here. You can also witness the gorgeous orange leaves in Autumn when you visit the place in October. Once you're done exploring the park, head over to the Tokyo National Museum or Ueno Zoo which are both right around the corner. 
Getting there: Drop off at Ueno Station and walk 5 minutes to Ueno Park. 
Address: Uenokoen, Taito City, Tokyo 110-0007, Japan
---
2. Showa Memorial Park – Giant flower garden & kid's playground
---

You'll also find the sparkling Waterfowl Lake (right) here.
Image credit: @japan_travel_mag & @mihofiyy via Instagram
If you're a floral girlie looking for beautiful places to snap photos, Showa Memorial Park is the place for you. Admission for the park is from ¥210/pax (~S$1.96), and you'll be greeted by a ginormous flower garden with various seasonal blooms including cherry blossoms, tulips, poppies, and ginkgo trees. 

Image adapted from: Caoro Sato via Google Maps, LIVE Japan 
While you're here, check out the Emperor Showa Memorial Museum to learn about the late Emperor, who was known for his botanical collection. Kiddos can also run around at the giant playground and splash about in the mini pool and water slides. 
Getting there: Drop off at Nishi-Tachikawa Station and take the exit that leads to Showa Memorial Park.
Address: 3173 Midoricho, Tachikawa, Tokyo 190-0014, Japan
---
3. Mt. Takao – Famous hike with hidden caves & waterfall
---

Image adapted from: @kumi_19880529 & @nahonaho_sann via Instagram
Seasoned climbers might be familiar with Mt. Takao at the Hachioji district – it's a popular place for hikers of all levels, so it's recommended to start your journey earlier in the day to avoid the crowd. Beginners, including elderly and children, can take Trail 1 as it features the easiest path up, and takes about 1 hour to complete. 
You'll be rewarded with views of Mt. Fuji and Oyama Bridge at the peak, and the journey up will also include the Biwataki Waterfall and Iwaya Daishi caves, where an ancient god was said to have appeared before Kobo Daishi, a Japanese Buddhist monk. Do note that there aren't any shops or toilets here, so fuel up and clear your bladder before starting your ascent. 
Getting there: Drop off at Takaosanguchi Station and take the exit that leads to Mt. Takao.
Address: 2205 Takaomachi, Hachiōji-shi, Tokyo 193-0844, Japan
---
4. Komine Park – Views of Kongo Falls & Imakuma Shrine
---

Image credit: @bearthrevolution via Instagram
Komine Park is a great option for those who'd like to immerse themselves in nature. The entire loop around the park is around 4.2km, and will take an average of 2 hours to complete, depending on your walking speed. 

Image credit: @white.family.travels via Instagram
Here, you'll see the famous Kongo Falls that have been featured all over the 'Gram, and the glorious Imakuma Shrine too. The park is also dog-friendly, so you can expect a tonne of adorable doggos trotting around.  
Getting there: Drop off at Musashi-Itsukaichi Station. Take the bus heading toward Keio-Hachioji via Kawaguchi and get off at the Komine-koen bus stop.
Address: 284-1 Totohara, Akiruno, Tokyo 190-0152, Japan
---
5. Mt. Mitake – 1-hour beginner-friendly hike
---

Image adapted from: @an.ant.with.diabetes & @huijjing via Instagram
If you're just dipping your toes into the hiking world, consider bookmarking Mt. Mitake for your next trek. At just about an hour to complete, the trail is well-maintained so put on a good pair of comfy walking shoes and you'll be good to go. 
There are a couple of local shops and eateries at the entrance so you can stop by for a quick snack before proceeding with your hike. You'll know your journey to the top is complete when you see the picturesque Musashi-Mitake Shrine, believed to be almost 2,000 years old.   
Getting there: Drop off at Mitake Station and take the exit that leads to Mt. Mitake.
Address: Mitakesan, Ome, Tokyo 198-0175, Japan
---
6. Ten-en Hiking Trail – Home to Kencho-ji & Zuisen-ji temples
---

The Kencho-ji temple (left) and Zuisen-ji temple (right).
Image adapted from: @emma_and_ida via Instagram, Natsuki Kawamura via Google Maps
Kill 2 birds with 1 stone when you cover the Ten-en Hiking Trail. This trail links the Kencho-ji and Zuisen-ji temples together, so you don't have to visit them on separate days. The total journey from one end to the other spans around 4km so you can expect to spend about 3 hours on this path. 

Image credit: @rodney.in.paradise via Instagram
There are several bamboo groves and yaguras – tomb caves – to explore along the way. You'll also notice the directional signs are in English, so you can easily navigate your way without a GPS. 
Getting there: Drop off at Kita-Kamakura Station and walk 15 minutes to the Kencho-ji temple
Address: 729 Nikaidō, Kamakura, Kanagawa 248-0002, Japan
---
7. Mt. Kobo – Views of Mt. Fuji & Sagami Bay
---

Image adapted from: @world_thru_lenz via Instagram
Japan's famous sights include Mt. Fuji, and you can see this iconic mountain from Mt. Kobo. The journey to and from the peak will take around 3 hours, and the trail is beginner-friendly with little to no steep slopes. You can plan a cute picnic date too, as there are plenty of tables and benches along the way.
Get your camera ready when you reach the top, as you'll have unblocked views of Sagami Bay and Mt. Fuji on a clear day. A myriad of cherry trees line the trail as well, so you can expect a sea of pastel pink flowers when you visit in March. 
Getting there: Drop off at Hadano Station and walk 20 minutes to the entrance.
Address: Minamiyama Miyacho, Gamagori 443-0021, Japan
---
8. Shinjuku Gyoen National Garden – 3 huge gardens to explore
---

Image adapted from: @shibeuni & @saibenjamalun via Instagram
This one's for all nature lovers – Shinjuku Gyoen National Garden provides a welcome escape from the cityscape of Shinjuku. Here, you'll be enshrouded by giant trees that include cherry and maple. 
The place is home to a traditional Japanese garden with a Kyu Goryotei pavilion, a charming French garden, and a British garden with massive open lawns. There's also a greenhouse with a wide array of tropical flowers – similar to our very own Flower Dome at Gardens by the Bay. Admission is from ¥500/pax (~S$4.63) and children under 15 years old can enter FOC.
Getting there: Drop off at Shinjuku Station and walk 10 minutes to Shinjuku Gyoen National Garden.
Address: 11 Naitomachi, Shinjuku City, Tokyo 160-0014, Japan
---
Stay comfy & stylish all day on these scenic walking trails in Tokyo
---
Japan's known for plenty of things, from anime to an electric nightlife scene. Once you're done sushi-bingeing and shopping the streets of Shibuya, try something off the beaten path and explore these walking trails in Tokyo instead – you'll get to go on a nature escape while clocking in some miles. 
When you're done prepping your itinerary, it's time to pack your luggage. More specifically, your 'fits that you'll be donning during your trip. Since you'll be venturing out into the great outdoors and doing a tonne of walking, consider protecting your feet with comfortable and stylish kicks from Sunnystep. 
We've all experienced the aches from trudging around in painful shoes. Your feeties will be thrilled to know that every Sunnystep shoe provides long-lasting cushioning arch support, with the brand's own patent pending insoles with acupressure massage points.
These help in relieving your sore feet and muscle strain while improving blood circulation so you can walk all day, errday. 

Balance Walker in Sakura.
Since you'll be outdoors, you're bound to encounter uneven terrain or wet weather. Good news – you don't have to worry about soiling your footwear as the Sunnystep shoes are anti-slip, water-resistant, easy to clean, and quick to dry. They also have anti-bacterial properties to ward your feet from nasty germs. 
Aesthetic-wise, you'll find a slew of models in various designs and colours. For example, the Balance Walker ($125) is a sleek lace-less option that fits an array of 'fits, and perfect for those who like to slip in and out of their shoes. 

Balance Space Runner in Velvet Jade and Balance Runner in Natural Tan (left), Elevate Sneaker in Sand (right).
The Balance Space Runner ($145) and Balance Runner ($135) add a sporty vibe to your look, while the Elevate Sneaker ($165) pairs stylishly well with any casual travel outfits. These shoes are also great for people with wider feet as there's plenty of space at the front for your toes. 
Sunnystep shoes are made with innovative materials and sustainable design elements like planet-friendly soft uppers that are certified Global Recycled Standard (GRS), and padded velvet cushioning to keep you blister-free even after long walks.
If you'd like to snag a pair for your upcoming travels, we've got a promo for you. Quote <TSL10> when checking out to get $10 off all regular-priced shoes, from now till 14th September 2024. 
Trekking around and exploring overseas need not be an uncomfortable affair. Grab a pair of stylish must-have travel shoes from Sunnystep that bring relief to your feet, so you can traverse new places without killing your tootsies. 
---
This post was brought to you by Sunnystep.
Photography by Ian Sim.
Cover image adapted from: @fabrik_view via X, @aoitsuki7 & @emma_and_ida via Instagram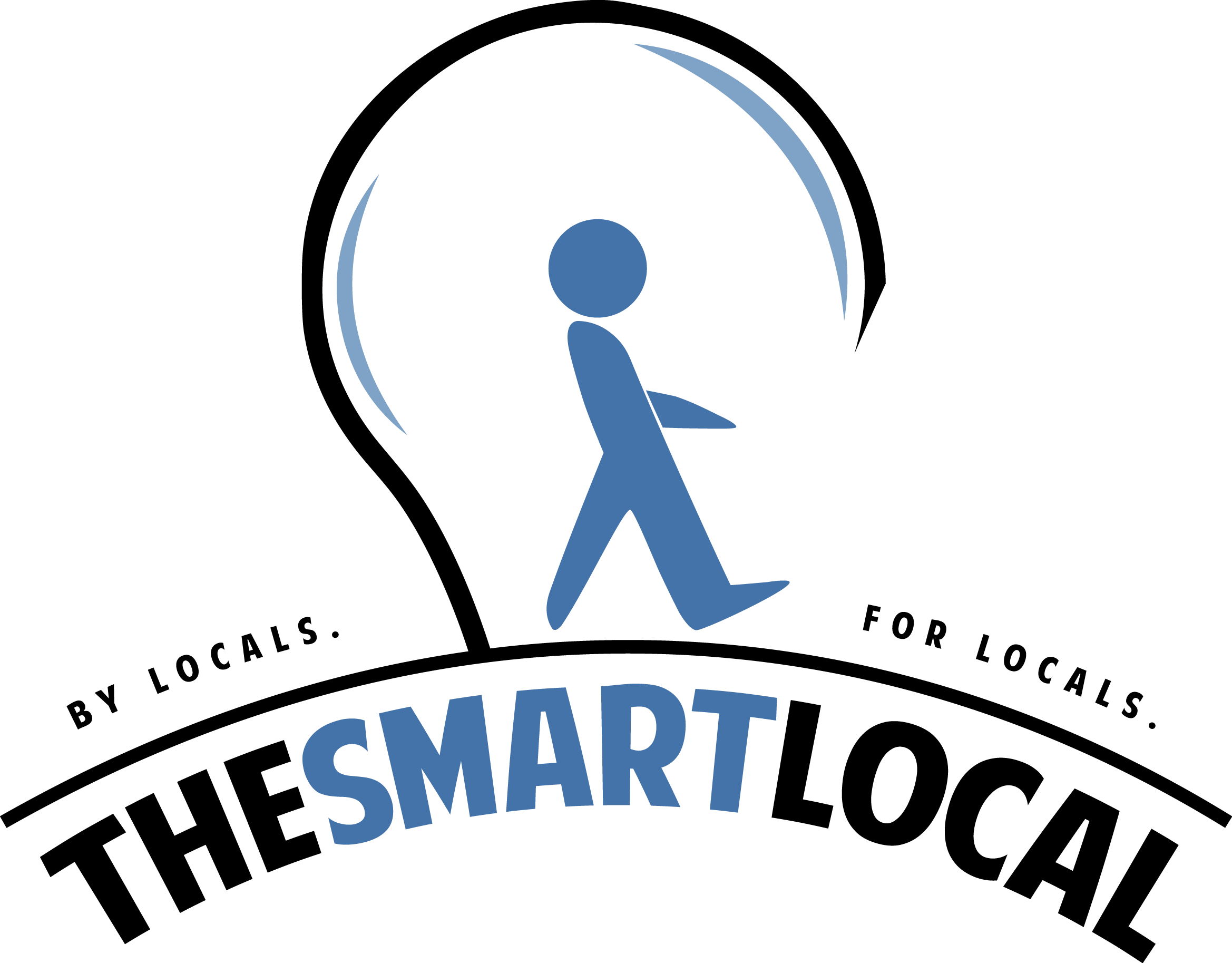 Drop us your email so you won't miss the latest news.