Evolution of Singapore parks
---
We often look back and reminisce about the "good old days". Maybe you had more hair on that noggin, fewer wrinkles laugh lines, and a back that never ached. But it's not just us that have changed over time. Singapore has transformed dramatically too – and we're not just talking about our shopping malls and iconic landmarks.
On our last trip to Bukit Batok, we encountered an abandoned hillside park and that got us pondering over the evolution of our green spaces. Take a trip down memory lane with us to check out the comparison of Singapore parks, then vs now. 
More for that hit of nostalgia:
---
1. Pasir Ris Park
---
Then – Australia-like park by the sea
---
Travel 40 years back in time and you'll find that Pasir Ris used to be a kampung with a swampy waterfront. The coastline was reclaimed and developed, opening as a 70-hectare Pasir Ris Park in 1986.

Image credit: Roots
The black PCN paths we love today didn't exist back then and the same space appeared much bigger. Looking at the pictures, the parks in land-abundant countries like Australia may come to mind.
The children's playground then was simpler, comprising wooden play structures like see-saws and bridges. OG Pasir Ris residents will recall the tyre flying fox that was a hit among the kids back in the day.  
---
Now – Modern versions of the OG playground
---

Image credit: @sundayswithsons
Today, the playground has been revamped with colourful climbing ropes, slides, and flying foxes. We have to admit the original looked more aesthetically pleasing, but hey, at least its modern counterpart appears more structurally sound.
Visit Pasir Ris Park to feed horses, explore a mangrove boardwalk, spot wildlife, and wander through a hedge maze. Adventure junkies can also try new water sports facilities like Waterbike SG and Singapore's first skimboarding park, Skim Alley.
---
2. Bishan-Ang Mo Kio Park
---
Then – Known as Bishan Park, with a floating amphitheatre 
---

Image adapted from: Wikipedia
The lao jiaos will know – before Bishan Ang-Mo-Kio Park came to be, the block of land was occupied by Bishan Park. Completed in 1988, the latter featured a football field, fitness corner, lake, and even a floating amphitheatre spread across a 42-hectare space.
Just imagine the sheer hype this must have gotten in the 80s. According to Wikipedia, Singaporeans were starting to use the facilities even before the construction was completed, hindering completion. 
If you're wondering how much budget this chalked up, it was more than $8 million – though that's peanuts compared to the cost of 2012's upgrade.
---
Now – Revamped with naturalistic river & modern sculptures
---

Image credit: Wikipedia
The Bishan-Ang Mo Kio Park we have today is much swankier than its predecessor. After all, the upgrading project took a colossal $76 million to complete. The renovated park reopened in 2012 and now provides a relaxing green space for residents, with its main feature being the beautiful man-made river that meanders through the park.
Other features added include a cleansing biotope to naturally filter the waterway, a water playground, a dog run, and pretty art sculptures. 
---
3. Changi Beach Park
---
Then – "Sentosa" of Singapore
---

Image credit: Roots
You may be surprised to hear that Changi Beach used to be poppin'. You see, while the area may seem like a sleepy town now, it was essentially the "Sentosa" of the 70s-80s. There were beach resorts, massive restaurants, chalets, and a popular motel called Aloha Rhu. 

Image credit: Nostalgic Singapore via Remember Singapore
In 1975, it was redeveloped into a residential area, complete with a bus terminal, hawker centre, and market. The older generations may also remember Changi Creek dock, which was eventually forced to close down for safety reasons. Some say it was due to illegal smuggling activities.
---
Now – Newly-opened Changi Bay Point
---
In 2001, Changi Beach Park got a $4 million revamp – the latest major upgrade, according to the resources we could find online. Facilities like shelters were added, upgrading it into the version of Changi we know today.
Along the shoreline, find sandy beaches, campsites, and boardwalks. If you were to walk or cycle further east to the edge of Changi Beach Park, you'll enter the newly-completed Changi Bay Point.

Changi Bay Point.
---
4. MacRitchie Reservoir 
---
Then – Built on $13,000 budget
---
In 2022, a $13,000 budget can probably get you and boo a luxury vacation to Europe. In the 1800s, a donation of $13,000 from philanthropist Tan Kim Seng was about all it took to build Singapore's oldest reservoir, then called Impounding Reservoir. 

Image credit: Ingo Wilhelm
It was expanded in 1894 and developed to become Macritchie Reservoir Park in 1967, when features like a bandstand, zigzag walkway, and floating fountain were added. 

1970s.
Image credit: Roots
---
Now – Treetop walk, boardwalks & water sports
---
The 250m-long MacRitchie Treetop Walk was built in 2004. Since then, the area has been a popular destination among hikers and nature enthusiasts. The park today features an extensive network of nature trails and waterfront boardwalks. Watersports enthusiasts can kayak there, while fishing buffs can find one of the few legal fishing zones in Singapore on the waterfront. 
The bandstand and zigzag bridge are still around, although the former is now gated. 
---
5. East Coast Park
---
Then – Home to Big Splash, with $1.50/entry tickets
---

East Coast Recreation Centre had a Taco Bell and the first McD's in the world with a skate-through facility.
Image credit: The Singapore Conscience
The award for the biggest transformation has to go to East Coast Park, which opened in the 70s. The park was built on reclaimed land and looked vastly different from the ECP we know today. Remember the East Coast Recreation Centre and Singapore Tennis Centre? I don't tbh, but the older gens may recall that those were iconic landmarks back in the day. 

1970s.
Image credit: Nostalgic Singapore via Remember Singapore
This list would also be incomplete without mentioning Big Splash, which featured an 85m-long rainbow water slide, a wave pool, and a "lazy river". Tickets were priced at $1.50/adult – for reference, this was about the cost of 4 cups of kopi then. There was even an arcade and open-air theatre – just imagine how well a concept like this would have taken off today.

1980s-1990s.
Image credit: Carousell 
The water park and its fellow landmarks closed down over the years and have been taken over by the attractions below:
---
Now – Water play features and 3-storey-high slides
---
East Coast Recreation Centre is now a swanky 3,500sqm Marine Cove, with an outdoor playground complete with climbing nets, rope bridges, and a rock climbing wall. Singapore Tennis Centre transitioned into a futsal court, before getting a 2017 revamp that converted it into Raintree Cove, which has a nature play area and toddler-friendly swings.
And Big Splash? It's now Coastal Playgrove, a mega-sized playground with 3-storey-high slides, climbing nets, a water play feature, and a small bamboo grove. Entry is free and families can dine at the F&B stores nearby after a day out in the sun.
---
6. Rower's Bay Park
---
Then – Plain patch of grass
---

2015.
Image credit: Google Maps
Before 2019, the bit of land next to Yishun Dam was spectacularly meh. With the nearby Lower Seletar Reservoir Park bursting with activities and amenities, this relatively quiet corner was hidden away from the limelight. 
---
Now – 2km path with a waterfront boardwalk
---
Rower's Bay Park breathed new life into the area when it opened to the public in March 2019. FYI: It wasn't named after someone's fancy last name. Rather, it was a nod towards the reservoir's popularity among kayakers and dragon boaters.
For those who love outdoor adventures, this park was part of the first phase of the 150km Round Island Route, that's slated to be completed by 2035. At Rower's Bay today, enjoy a 2km jog along a waterfront boardwalk that's lined with reeds and dotted with resting benches.
---
7. Sungei Buloh Wetland Reserve
---
Then – High-yield prawn farm
---
Before the first nature wetland reserve in Singapore came to be, it was a high-yield prawn farm in the 80s, en route to becoming an agro farm. Its fate took a 180-degree turn when birdwatchers noticed that it was an essential stop for migratory birds and highlighted this to authorities.

View of the Main Bridge in 1993.
Image credit: NParks
In 1988, the area was set aside as a bird sanctuary and 5 years later, it was officially opened as Sungei Buloh Nature Park.
---
Now – 87-hectare reserve with lookout points & shuttle bus
---

Image credit: @daddy.k.bear
Between 2002 and 2014, Sungei Buloh Nature Park was expanded, renamed Sungei Buloh Wetland Reserve, and got several major upgrades. Visit today to explore a 2km nature trail, coastal boardwalk, visitor centre, kid-friendly facilities, and onion-shaped lookout points. 

Image credit: Alamin Joy
You don't even need a car to visit this ulu corner of Singapore, as there's a $5/day shuttle bus service that departs from Kranji MRT. It stops by Sungei Buloh Wetland Centre and Kranji Marshes, as well as nearby attractions like Gardenasia, Bollywood Veggies, Hay Dairies, and Jurong Frog Farm.
---
8. Singapore Botanic Gardens
---
Then – Origins traced back to Fort Canning Hill
---

Main gate in the 1890s.
Image credit: Roots
The Singapore Botanic Gardens is the oldest garden in Singapore – older than your gran' and maybe even your gran's gran'. While its current version in Tanglin was opened in 1859, here's a fun fact: according to historical records, the original botanical garden was located at Fort Canning Hill, back in 1822.
It was situated right next to Stamford Raffles' home, complete with unique herbs and trees. However, it was abandoned after Raffles left Singapore.

The Bandstand was one of the first attractions in the Singapore Botanic Gardens.
Image credit: Roots
This garden has a whole lot more history that you can find on Google. The TL;DR version is that it relocated, changed hands several times, and faced multiple revamps before it fell onto the laps of NParks in 1966. Then came a 15-year-long "master plan" that upgraded the park into what it is now. 
---
Now – UNESCO World Heritage Site 
---

The Bandstand today.
Not just any regular park, the Singapore Botanic Gardens is now a UNESCO World Heritage Site. Attractions include dreamy cafes, hidden waterfalls, and a canopy walk among giant trees. Just last year, a nature-themed playground, art gallery, and 16°C Tropical Montane Orchiteum were thrown into the mix.

Man-made waterfall in Ginger Gardens.
There are simply too many things to do there to list out – you can read our guide to the Singapore Botanic Gardens for the lowdown.

Tropical Montane Orchiteum in the National Orchid Garden.
---
9. Bukit Timah Nature Reserve
---
Then – Plagued by granite quarrying & deforestation
---

Road leading up Bukit Timah Hill, 1890s.
Image credit: Roots, National Heritage Board
In a series of firsts, Bukit Timah Nature Reserve was one of the first forest reserves in Singapore and was established almost 140 years ago, in 1883. The land was protected from deforestation and later on, granite quarrying. One of the quarries you can still find today includes the Hindhede Quarry, now a part of Hindhede Nature Park.
Some of us may remember that it closed for more than a year in 2014 for repairs and upgrading.
---
Now – Popular hiking destination
---
With plenty of hiking trails, quarries, a children's zipline, and even a mountain biking trail, it's no surprise that many Singaporeans find themselves here on the weekends. Bukit Timah Nature Reserve is much more visitor-friendly than it was in the past, with cleaner and better-paved trails. 

Spot caves along Route 3.
---
10. Bedok Reservoir Park
---
Then – A bare lake before construction
---

Bedok Reservoir before construction.
Image credit: Pinterest
Unlike the construction of Impounding Reservoir, Bedok Reservoir cost a pretty penny. Up to 15 years of planning and $277 million went into the construction of the 88-hectare project before it opened in 1986.

Image credit: Roots
Surprisingly, Bedok Reservoir in the 80s didn't look too different from today. There were paths surrounding the reservoir, as well as boardwalks elevated above the water for visitors to chill at.
---
Now – Running trails, obstacle course & upcoming HomeTeamNS facility
---

Image credit: @singa_pura2021
Residents of Bedok can often be found jogging, cycling, paddling, or simply chilling here at sunrise and sunset. Outdoor activity centre Forest Adventure is also situated on the waterfront, with 6.3m-high obstacle courses and 3 ziplines that take thrillseekers across the water.
The biggest difference today has got to be the presence of amenities and surrounding high-rise apartments. The area also has several new additions in store including a new HomeTeamNS Bedok that's already in its last leg of construction.

Image credit: HomeTeamNS
---
11. Jurong Lake Gardens
---
Then – Miniature waterfalls, summer houses & rock gardens
---

Image credit: Roots
Jurong Lake was formed when the Jurong River was dammed up in 1971, creating several islands. The Japanese Garden, then known as Seiwaen, was built on one of them. The slice of Japan featured a 4m-tall lantern stone sculpture, 4 summer houses, miniature waterfalls, and a rock garden.
Image credit: Roots
Another island was occupied by the Chinese Garden, filled with red bridges, pavilions, and a 7-storey-tall pagoda. This was built in 1975 and was heavily inspired by imperial architecture from the Song Dynasty.
---
Now – Major facelift to Lakeside Garden
---
No surprise if the "then" photos give you a hit of nostalgia. Many of us would have visited the OG version as a child as the lake was only gazetted for redevelopment less than 10 years ago.
In 2014's National Day Rally, it was announced that the Japanese Garden, Chinese Garden and Jurong Lake Park were to be upgraded as a whole to form a new Jurong Lake Gardens.
In 2019, Lakeside Garden was the first section of the park to open, with a facelift that Singaporeans went gaga over. Lalang fields, themed playgrounds, and a water play area – the area has it all. The Chinese Garden and Japanese Garden are both still undergoing construction. 
---
12. Fort Canning Park
---
Then – Known as Bukit Larangan & Government Hill
---

Image credit: Wikimedia Commons
Previously known as Bukit Larangan and later on, Government Hill, Canning Hill has been a pretty iconic landmark since the 1800s. Thanks to its elevation and view of the sea, it was a well-loved spot among officials – even Stanford Raffles himself resided there at one point.
In the 1850s, the military built Fort Canning on the hill. As we rolled into 1981, the area subsequently got renamed Fort Canning Park.

Fort Canning Park in 2015.
---
Now – Bali-like gardens & free-entry gallery
---
In 2019, several historical gardens were added to the park including Sang Nila Utama Garden, with a design influenced by 14th Century Javanese gardens. With split gates and rock statues, you can probably convince yourself you're in Bali there. 

Spice Garden.
Image credit: NParks
Most recently, a free-admission Heritage Gallery was added, offering a deep dive into the area's history. Take a peek at porcelain vases uncovered in archaeological excavations and check out a mock-up of an old-school spice store. After, you can head out to the Spice Garden, which is home to 180 different types of plants. 
---
Singapore parks then vs now
---
A wise man once said, "so long, you'll miss me when I'm gone". If some of the old pictures of our parks and gardens made you feel nostalgic, maybe even a little sad, I guess Pierre Bouvier was right. Now, if you're wondering what you can expect from our little red dot's future, our roundup of the most exciting openings in Singapore could give you an idea.
More green spaces to visit today:
---
Cover image adapted from: Nostalgic Singapore via Remember Singapore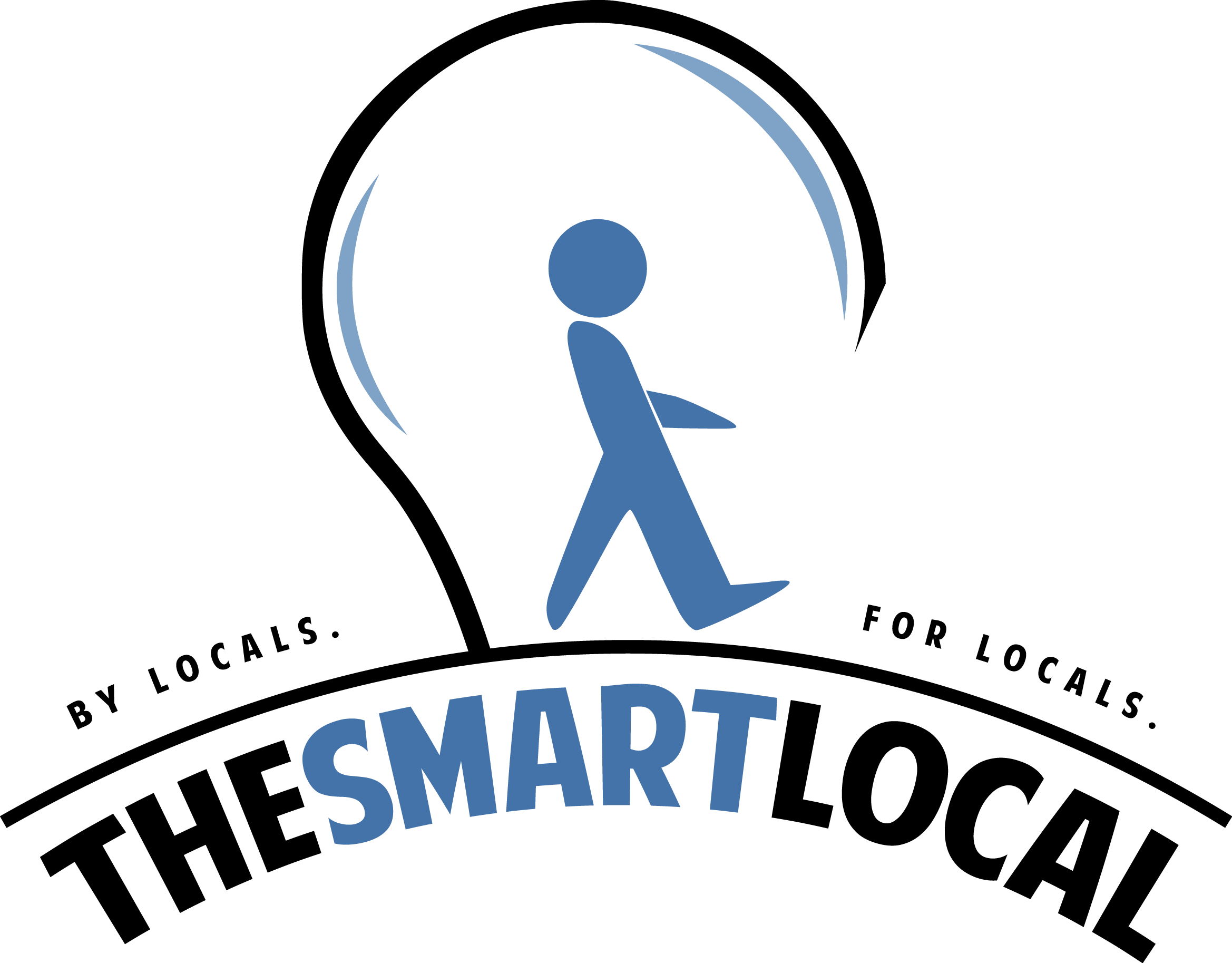 Drop us your email so you won't miss the latest news.