New attractions in Singapore in 2022
---
With all the time spent hustling this year, it's likely that you haven't had the luxury of time to check out new attractions that have opened. While some prefer to go overseas during the year-end period, you might want to kick back at home instead.
If you have a lot of annual leave left and would like to spend them on family outings within this happening Little Red Dot, look no further. We have compiled a list of new attractions in Singapore in 2022 that you can visit with your loved ones.
---
1. SAFRA Yishun Dinoland – Indoor forest trail for kids
---

Image credit: Dinoland Singapore
If your kids are dino fanatics or you yourself are in a Jurassic Park phase, head on over to Dinoland at SAFRA Yishun. Get a 1.5-hour guided tour where both kids and adults can suit up in safari attire and explore the indoor forest inhabited by more than 20 realistic dinosaur models.

Image credit: Dinoland Singapore
During the tour, you'll get to play the role of an archaeologist with activities like digging for fossils and venturing into underground caves. You'll also get to pose and interact with models of species like the tyrannosaurus rex and pterodactyl. Brave kids can even sit on them for a photo op.
Tickets are currently discounted at $28/pax (U.P. $35), so head down before the promo is over. Take this opportunity to bond with your child as well, since kids under 12 need to be supervised by an adult. If your infant is already a fearless one before hitting 1 year of age, you can bring them in for free without needing an extra ticket.
Book tickets to Dinoland at SAFRA Yishun.
Address: 60 Yishun Avenue 4, #02-01 SAFRA Yishun Singapore, Singapore 769027
Opening hours: 10am-8pm, Daily
Contact: 8551 4247 | booking@dinoland.com.sg |  Dinoland at SAFRA Yishun website
---
2. Por Vida Skateboarding – Biggest indoor skatepark in SG
---

Image credit: @porvidaskateboarding
Most skateparks in Singapore are outdoors so you'll see skaters running for cover once it starts to pour. Don't let it rain on your skate session; work on your flips at Por Vida Skateboarding – the largest indoor skatepark in Singapore.
Located at GR.iD mall, beginners and pros alike will find their place here. A 2-hour free and easy session here costs $15. Before heading down, remember to get your skatepark entry pass via the Por Vida Skateboarding website.

Image credit: @porvidaskateboarding
If you're a beginner or looking to begin, they offer classes (from $200/class) that take you through the basics one lesson at a time. If you aren't completely sure, you can get a trial class for $45.
Address: 1 Selegie Road, #B1-11 GR.iD Mall, Singapore 188306
Opening hours: 10am-10pm, Daily
Contact: Por Vida Skateboarding website
---
3. Bukit Timah Railway Station – Refurbished with a chill cafe
---

Image credit: @alifeofattraction
If you grew up with Thomas & Friends, you would wonder if Singapore has any similar railroads. In July 2022, the 90-year-old Bukit Timah Railway Station was reopened with a comprehensive facelift. Not only does it now have gardens and a cafe, but it is now more wheelchair-friendly.
You can find out more about the station's history at the heritage gallery and compare it with the current restored infrastructure. While looking around, feel free to get some Instagram-worthy shots at the bright yellow service wagon that contrasts the rusted tracks.

Image credit: @buibakschuyler
Before your outing ends, make sure to stop by the 1932 Story cafe housed in the former Railway Staff Quarters. There, you'll get to gaze at the preserved surroundings as you dig into a variety of Western and local dishes.
Address: 1005 Bukit Timah Road, Singapore 596121
Opening hours: 24 hours, Daily
Contact: 9427 7177
---
4. Air Force Museum – For the Top Gun Maverick wannabes
---

Image adapted from: Augustin Axente
If you were one of those who jetted off to catch Top Gun: Maverick the moment it came out, you can get up close with similar kinds of aircrafts and equipment at the Air Force Museum. Peer into helicopters and jet planes and feast your eyes on the cockpit controls.
Get a photo with old decommissioned helicopters and learn more about the workings and history of Singapore's very own elite pilot team, the RSAF.

Image credit: MINDEF
And if you'd like a taste of some Top Gun action, you can try out the aircraft simulator. With a 3-screen setup, you'll get a panoramic view that further immerses you into the flight experience.
Address: 400 Airport Road, Air Force Museum, Singapore 534234
Opening hours: Tue-Sat 9am-4pm (Closed on Mondays, Sundays & PH)
Contact: 64618507 
---
5. Avatar: The Experience – Movie-themed exhibit at GBTB
---
If you were starstruck by the fantastical visuals from the movie series, Avatar, you'll have to check out Avatar: The Experience at Gardens By The Bay. Enter the Pandora Research facility bathed in hues of blues, purples, and greens, where just about every corner is Insta-worthy.
You'll find life-sized statues of characters like Banshees and the iconic Na'vi people incorporated into the nature setting of Gardens By The Bay. There is even a 6m-long moving animatronic of a Banshee. 
Keep walking and you'll find interactive exhibits where you can Avatarise yourself and have your shadow look like that of a Na'vi. There is also a baby Banshee show where a staff member brings out a smol banshee and shares interesting facts about this species.
This special event runs from now until 31st March 2023 so be sure to catch it before it ends.
Get tickets to Avatar: The Experience.
Address: 18 Marina Gardens Drive, Gardens By The Bay, #03-02/03 Cloud Forest, Singapore 018953
Opening hours:  9am-9pm, Daily. Last admission at 8pm.
Contact: 6420 6848 | Avatar: The Experience website 
---
6. Skim Alley – SG's first & only skimboarding pool
---
Cool off from the Singapore heat at Skim Alley. Here, you can try skimboarding which is essentially surfing but on a smaller board so you can pull off some skateboard tricks. Believe it or not, this fusion of skateboarding and surfing was a hit in the 90s.
Just like retro fashion, skimboarding is making a comeback. This sport is great for those who want to surf but can't swim, as it's done in shallow water. Beginners are more than welcome to try, and you can go for an introductory session at $40. If you're good to skimboard on your own, rates for free and easy sessions go for $28/hour.
Book a skimboarding experience at Skim Alley.
Address: 125A Pasir Ris Road, Heritage Chalet, Singapore 519121
Opening hours: 10am-10pm, Daily. Bookings required.
Contact: 9856 5314 | Skim Alley website
---
7. St. James Power Station – Free heritage trail
---

Image credit: Glitter spread
If you'd like to go on a heritage trail that is free and differs from the WWII sites like Fort Siloso and Bukit Chandu, look no further than St. James Power Station. Back when electricity retailers like Senoko and Geneco power were not around, this place was the first of its kind.

Image adapted from: Wei Wang
Freely tour around the coal-fired power station which first opened in 1926, and find preserved artefacts like a harpoon gun and anchor. Fun fact: St. James Power Station used to be a nightlife powerhouse, housing up to 11 nightclubs and entertainment establishments before 2018.
Now, it is a place conserved with heritage trails and galleries to explore. Though, you will have to book your visit in advance.
Address:  3 Sentosa Gateway, Singapore 098544
Opening hours:  Tue-Sun 10am-6pm (Closed on Mondays)
Contact: St. James Power Station bookings
---
8. MENTAL: Colours of Wellbeing – Rainbow exhibits at ASM
---

Image credit: Marina Bay Sands
Explore your mental health and finetune your perceptions of it at MENTAL: Colours of Wellbeing at ASM. This exhibit explores mental well-being via big vibrant installations and interactive exhibits.

Image credit: Marina Bay Sands
A treat for the eyes and the mind, you will find some interesting exhibits – such as a pink set where you can stand in front of a mirror that generates and presents a poem for you. This museum differs from one where people stand and ponder over a piece. Here, you get to actively interact with and contribute to exhibit pieces. 
This exhibition runs until 26th February 2023, so add this to your EOY plans to check-in on your mental health before checking out of 2022.
While you're there, check out the other Art Science Museum activities such as Future World. You can find new rainbow-themed displays and interactive exhibits that weave art and technology together. Draw on a piece of paper, have it scanned, and then see it added to an existing digital screen of art.
Get tickets to the ArtScience Museum.
Admission (Singaporeans & PR): $18/adult | $14/child
Admission (Tourists): $21/adult | $14/child
Address: 6 Bayfront Avenue, Singapore 018974
Opening hours: 10am-7pm, Daily
Contact: 6688 8888 | MENTAL: Colours of Wellbeing website 
---
9. Rifle Range Nature Park – Panoramic hiking trails & boardwalks
---
One of the newest attractions in this list is Rifle Range Nature Park, located south of Bukit Timah Nature Reserve. You can expand your options of Bukit Timah hiking trails with this one as it boasts a 7km trail and boardwalks granting picturesque views of the park.
With the directions engraved in the wooden planks of the boardwalk, you can keep your attention on the path rather than twist your neck looking for signboards. As you stroll down the path, be free to snap some nice shots of the landscape and breathe some fresh air.
If you're bringing your kids along on this trek, do remember to check out the Forest Exploration Trail. There you'll find log paths and boulders where the little ones can have adventures of their own.
For a more chill stroll, you can go birdwatching at the scenic Quarry Wetland where you might spot a kingfisher. Then gaze out at the flora and fauna over at Waterhen Hide which is built to resemble a bird's nest. 
Address: Rifle Range Nature Park on Google Maps
Opening hours: 7am-7pm, Daily
Contact: Rifle Range Nature Park website
---
10. Changi Bay Point – 3.6km cycling route with a coastal view
---
Wave the year goodbye with a cycle or stroll along the coastal route at Changi Bay Point. This 3.6km route has a beautiful natural landscape from start to finish that will give you something to look forward to during your ride. 
No need to worry about traversing carefully on your bicycle as the route includes a wide cycling bridge with ocean views on both sides. There are also wooden benches facing the sea for you to take a breather and chill.
When you reach Changi Bay Point, you will find a viewing platform with unobstructed views of the sea. You could sit on one of the benches there and watch a romantic sunset with your loved one or simply take in the cool breeze.
Address: Changi Bay Park Connector on Google Maps
Opening hours: 7am-7pm, Daily
Contact: Changi Bay Point Connector website
---
11. CapitaSpring – 4-storey aerial garden at Raffles Place
---
While Raffles Place may seem like endless rows of office buildings, there are a notable few that stand out as prime spaces for even non-CBD dwellers to visit. One of the newest that takes the cake is CapitaSpring, a 51-storey building that houses a 4-storey botanical garden.
Named the Green Oasis, you can find this garden on levels 17-20 of the building, featuring lush greenery of more than 70 species. If you're a modern day vampire who prefers to be in the shade, you'll be able to stroll around and be surrounded by plants here with less sunlight in your face compared to an actual park.
But a park is not all that it is. You'll find white pods around where you can sit and chill among nature. For those who'd like a change of scenery from working, there are plenty of workstations here complete with charging points, as well as green cushioned seats if you'd like a comfy place to rest.
If you've been relaxing and realised you forgot to get your reps in for the day, you can head over to the fitness corner to do some stretches pull-ups.
Address: 88 Market Street, Singapore 048948
Opening hours: Level 17: Mon-Fri 8.30am-10.30am, 2.30pm-6pm (Closed on Saturday, Sunday & PH)
Contact: 6713 3948
---
12. Drip Singapore – SG's biggest underground nightclub
---
For a fresh new nightclub to switch up your night, check out Drip Singapore. You'll find its interior dripping in unique textures and nostalgic pieces, like mosaic tile flooring similar to those on void deck chess tables. With its novelty, it stands out and competes for a place on the list of best clubs in Singapore despite being one of the newest kids on the block.

The Salt Room on the lower floor of Drip Club.
It has 2 floors, each playing different genres. While the Drip Main Room on the upper floor plays more EDM nostalgic music, the lower floor – the Salt Room – plays more experimental music. 
In the Salt Room, you'll hear genres which stray from EDM, such as hip–hop which was notably played during the opening weekend. The type of songs played here change on a rotational basis, so head down if you're the type who likes a change in tempo.
In a corner of the room, you'll be able to see quirky decor in the likes of a scientific genius to remind you to make smart decisions. Stumble on over to this 600kg statue of Albert Einstein and snap some pictures – or pray to him for a 4.0 GPA.
Address: 100 Orchard Road, Singapore 238840
Opening hours: Fri-Sat 10pm-3am (Closed from Sundays to Thursdays)
Contact: Drip Singapore Instagram
---
13.  X-Scap8 – Indoor playground with 10m-high obstacle course
---
Ninja Warrior fans will be stoked to visit X-Scap8. Take on the X Warrior challenge where you have to race through an obstacle course. It's like a mini version of what you see on Ninja Warrior, except you fall safely into a ball pit instead of water. Bring your friends and compete to see who can get through the course the fastest.
If you're the kind who was always excited to do the high elements course during your primary school camp, you'll like the 10m-high obstacle course that has a modern twist to it. Instead of logs and ropes, balance across metal beams on skateboards and bicycles attached to ropes.
Besides the obstacle courses, swing by the golf simulator, Balls & Birdies, where you can get the Nintendo Wii experience but with an actual golf club. You can also unleash your anger and smash glass bottles with your weapon of choice at the Smash Lab.
Address: 181 Orchard Road, #07-02 Orchard Central, Singapore 238896
Opening hours: 11am-10pm, Daily
Contact: 6908 2857 | X-Scap8 website
---
Bonus: Just Play Lah – Hidden gaming cafe at Expo MRT
---

Image credit: @justplaylah_sg
For those who want to score a gaming session with peers after school or work, you can head down to Just Play Lah. While it technically opened in 2021, it grew to become a popular hangout spot this year. Find it in a quiet corner of Expo MRT station, located closer to Exit G at the Downtown Line.
For just $8/hour, you can play a variety of games from FIFA 21 to Overcooked 2. There are also virtual reality games that span from individual play to those that include the entire gang. Try Reiko's Fragment where you try to escape a haunted house while your friends play as spirits to sabo you.
Address: 2 Expo Drive, #B1-01 Expo MRT Station, Downtown Line Exit G, Singapore 485985
Opening hours: Tue-Sun 1pm-7pm (Closed on Mondays)
Contact: 8756 5630 (Call or WhatsApp) | Just Play Lah website
---
End the year with fun memories at these new attractions
---
There is still some time left before 2023 – a whole new cycle of storms and sunshines – so take this time to recuperate before taking on the new year. Better yet, gather your loved ones and spend some quality time at these newly opened attractions in 2022.
Though a small island, Singapore has an endless list of fun activities – with new things being added to the list every year. 
For more attractions that've opened in the previous few years:
---
Cover image adapted from: @alifeofattraction
A portion of this content may contain referral links to products. However, all opinions are ours.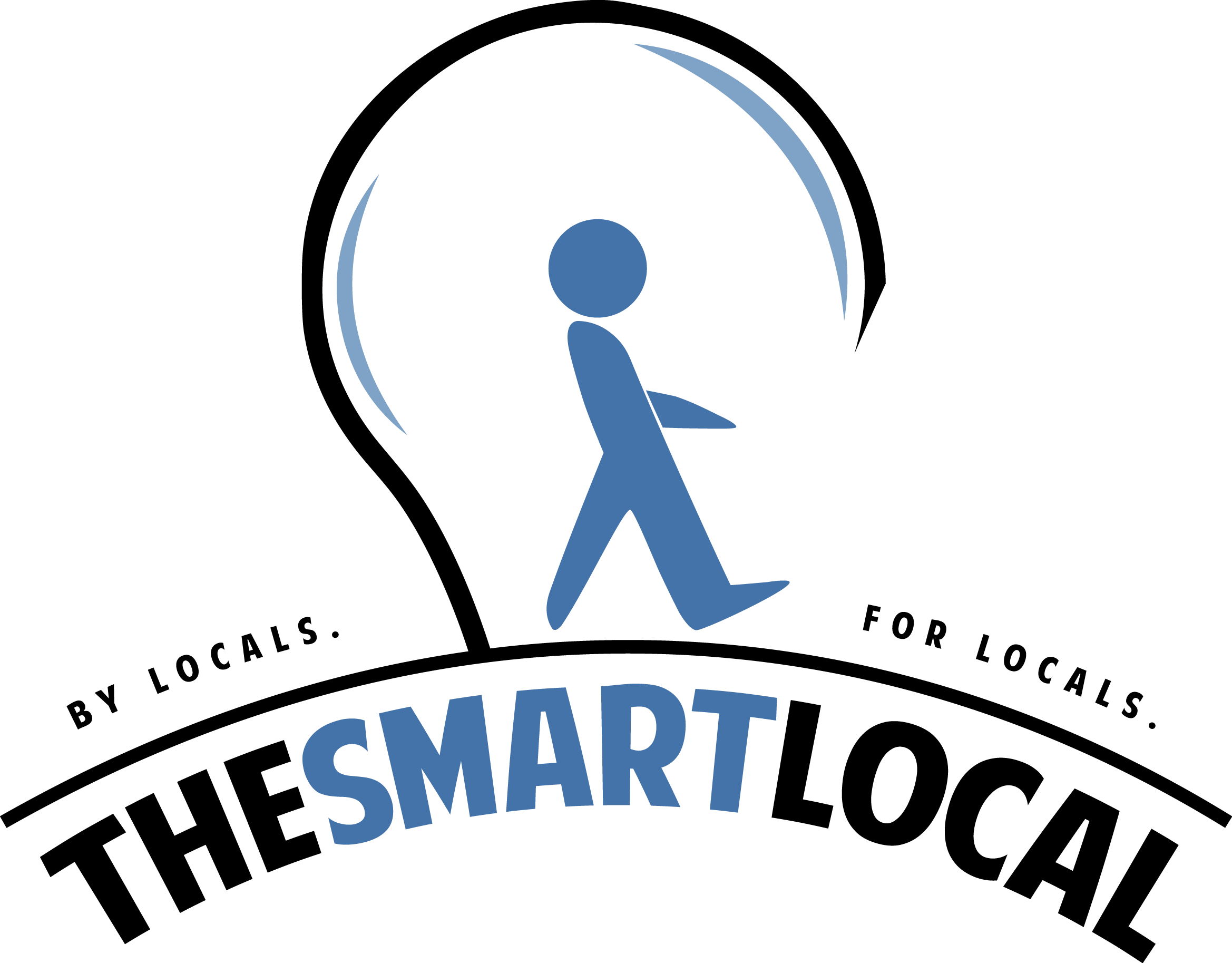 Drop us your email so you won't miss the latest news.