New attractions in Singapore that opened in 2020
---
It's safe to say that 2020 has been a roller coaster of a year that we'll remember for decades, if not centuries, to come. After all, when else can we say we've socially distanced, attentively watched live Facebook addresses from PM Lee, or stayed indoors for close to half a year?
Yet, despite the many downs, thankfully, there's been bits of positivity that came with – including the unexpected rise of new things to do on our little island. We've rounded up some of the best new attractions in Singapore, that have opened in 2020. KIV these to clear any remaining annual leaves, or kickstart your 2021 with!
---
1. Sembawang Hot Spring Park – free open-air 40°C foot bath
---
It may feel like eons ago, but the Sembawang Hot Spring Park reopened only this year, shortly before the pandemic sprung up on us. Oh, how time flies.
Chances are, most of us have yet to visit since it was closed for the Circuit Breaker. But the good news is, it's now back in business as usual. Pop by to get a soothing foot soak in the cascading pools of natural hot spring water with greenery all around.
Pro-tip: Bring along a pail and some eggs to to cook onsen eggs with the 70°C spring water from the main collection point.

Throwback to the original Sembawang hot springs before renovation
Read about our visit to the Sembawang Hot Spring Park.
Price: Free
Sembawang Hot Spring Park
Address: 500 Gambas Avenue
Opening hours: 7AM-7PM, Daily
Sembawang Hot Spring Park website
Getting there: Sembawang Hot Springs is accessible by Bus 167, 167e, 800, 811(A), 856, 858(A), 859, 969, 980. Alight at Blk 114 Yishun Ring Road. Alternatively those driving can park 450M or an 8-minute-walk away at the 114 Yishun Ring Road Carpark.
---
2. AdventureHQ – giant indoor playground for adrenaline junkies 
---
Playgrounds are for kids, but that's not quite the case at the new AdventureHQ, a huge new indoor playground filled with everything you need for an adrenaline fix. Think high element courses, ninja warrior routes, rock climbing and a 14-metre-high slide. 

Free-fall parabolic slide
Put your guts to the test with their free-fall elements such as Parabolic Slide or Jump In The Air – both of which provide that millisecond of thrilling zero-G sensation. Additional hand-held aerial gliders and abseiling courses are slated to be open sometime in 2021 as well.
Read our full review of AdventureHQ at HomeTeamNS Khatib.
Price: From $68 for All-Access Pass for 3 hours
AdventureHQ
Address: 2 Yishun Walk, HomeTeamNS Khatib, Singapore 767944
Opening hours: Tue – Fri 2PM-10PM | Sat & Sun 10AM-10PM (Closed on Mondays)
Telephone: 6705 9420
AdventureHQ website
---
3. NTU's Yunnan Garden – newly renovated with gushing waterfall
---
In the never-ending battle of East vs. West, the latter might take the lead in terms of nature parks this year. Jurong Lake Gardens recently captured our attention with its gorgeous landscape and now, the area's got NTU's renovated Yunnan Garden.

Not just for students, the area is open for the public to check out.
Image credit: NTU
If you're on the constant lookout for outdoorsy things to do, the picturesque park is home to an expanded boardwalk-lined Nanyang Lake, more than 80 species of trees, and a gushing 5.6-metre-high waterfall. Best of all, it's usually pretty crowd-free due to the obscurity of the location, so you can enjoy the landscape sans hordes of other people. 

Waterfall
Image credit: @gl245
Yunnan Garden
Address: 12 Nanyang Drive, Singapore 637721
Opening hours: 24/7
Telephone: 6791 1744
Getting there: From Pioneer or Boon Lay MRT, take bus 179 for 12 stops and alight at Yunnan Garden.
---
4. The Orient Express – pop-up exhibit with 1930s locomotive
---

Original Orient Express locomotive and tender from 1862
Long before air travel, there was long-distance travel by train, and the legendary Orient Express provided one of the most luxurious journeys overland from Europe through Israel. You may have heard of it in the famous fictional novel-turned movie, Murder On The Orient Express, by Agatha Christie.
Shipped across the world from Paris, the original Orient Express train carriages are now in Gardens By The Bay till 13th June 2021 for those intrigued to take a closer look. Unlike other exhibits, you're able to enter and walk through the intricately-designed carriages here, and marvel at the opulence of a time past.
There's also a souvenir shop, cafe and carriage dining experience (from $78) to look out for if you rail-y like the world-famous train.
Read about our experience at The Orient Express.
Price: From $28 for exhibition entry
Once Upon A Time On The Orient Express
Address: Gardens by the Bay, West Lawn (next to Bayfront Plaza), 18 Marina Gardens Drive Singapore 018953
Opening hours: Mon, Tue, Fri, Sat 10AM-9PM | Wed & Thu 10AM-7PM | Sun 10AM-10PM
The Orient Express website
---
5. Clementi Forest – overseas-like pocket of wilderness 
---

Visit in the wee hours of the morning, when the lush valley is clouded with a layer of mist
Image credit: @louisamayfung
We've got pockets of forests here in Singapore, but perhaps none are as dreamy as Clementi Forest. Located along King Albert Park and Clementi MRT, the valley-shaped forest provides a wilderness experience, a rare find in the concrete jungle of Singapore.

Image credit: @knickieo
This forest has been around for the longest time, so it's quite a wonder that this gem has only come to light in recent months. Before you head down, be sure to wear proper footwear and clothes you don't mind getting dirty as the narrow dirt path leading through can get pretty muddy and slippery, especially after a rain. 
Getting there: From King Albert Park, walk towards the old Bukit Timah Railway Station and head down the green corridor. Turn left when you see a beaten path that heads into the valley of Clementi Forest. Exit at Holland Road.
---
6. Timezone Westgate – bowling alleys and >200 games
---

New attractions in Singapore – Timezone Westgate
We can all agree that Timezone at Vivocity is large, but the chain's new outlet At Westgate takes title of largest Timezone arcade in town. Spanning the size of three basketball courts and filled with more than 200 games to go ham on, Timezone at Westgate is probably every 90s kid's arcade dream come true.

Mini-bowling lanes
For a throwback, there are classics like Dance Dance Revolution, and for families, there are group carnival games such as roll-a-ball. But among all, what'll probably turn heads is their neon light-decorated regular and mini-bowling lanes for kids, priced from $7/game. 
Read more about our experience at Timezone at Westgate.
Timezone Westgate
Address: 3 Gateway Drive, #B1-45 Westgate, Singapore 608532
Telephone: 6265 1132
Opening hours: Mon – Thu 11.30AM-9.30PM | Fri 11.30AM-10PM | Sat, Sun & PH 10.30AM-10PM
Timezone Westgate website
---
7. KMEDP – huge recreational green rooftop open to public
---

Image credit: Urban Redevelopment Authority 
Not just a regular desalination plant, Keppel Marina East Desalination Plant (KMEDP) has a  large 20,000SQM recreational rooftop garden reminiscent of the Marina Barrage. Anyone from the public can visit for free to jog around the rooftop, take pictures, or have a picnic in the grassy patches with a view of the city skyline, all without heavy crowds.

Image credit: @pi_pi_ng
Fun-fact: The facility does not have a carpark in its efforts to go green. To visit, you can either walk or cycle 1.4KM from the nearest bus stop, which will definitely help for that 10K step count.
Price: Free
Keppel Marina East Desalination Plant
Address: 1 Marina East Drive, Singapore 029996
Opening hours: 8AM-9PM, Daily (last entry at 8PM)
Keppel Marina East Desalination Plant website
Getting there: Take bus 12, 14, 30, 158 and 196 and alight opposite Costa Rhu Condominium. Walk 20 minutes – cut under the ECP highway and follow the park connector to reach KMEDP. 
---
---
We may think we know Singapore well, but this concrete jungle we live in hides a lot of things. One of which you may not have heard of is Slarchery, or Salt & Light Archery, located out of sight, under the rumbling West Coast Highway.

New attractions in Singapore – Slarchery
Let your Katniss Everdeen or Hawkeye dreams come true in their extensive 16-lane space, with each lane spanning the Olympic standard range of 70 metres long. Prices begin at an affordable $5/hour for certified archers. Or, if you're a beginner, there's also a 10-arrow try out ($10), or a more intensive 1-hour Fun Shoot ($35) to give the sport a shot.
Slarchery
Address: 2A Clementi Road, Singapore 129803
Opening hours: 10AM-10PM, Daily
Telephone: 8488 6424
Slarchery website
---
9. Wag & Wild Dog Waterpark – SG's largest dog waterpark
---

New attractions in Singapore – Wag & Wild
Image credit: @kira.lim.corgi
We've got Adventure Cove and Wild Wild Wet – and for pet owners who've been wishing to take their doggos out for a good splash, there's now Wag & Wild Dog Waterpark. Singapore's largest dog park, this doggie paradise has plenty of additions to keep your fur baby occupied. We're talking ramps, mushroom waterfalls and a large pool for a good sploosh.

Image credit: @maplestorycorgi
To keep every water-lovin' pup safe, be sure to follow their house rules which include showing proof of annual vaccination or titer test, along with rinsing every fur-kid before they enter the pool. Online pre-booking is required as well!
Price: $28/hour for one dog and two people
Wag & Wild Dog Waterpark
Address: 2 Jurong Gateway Road, #01-13, Singapore 608512
Opening hours: Mon – Fri 8.40AM-11AM | Sat & Sun 8.40AM-7PM
Telephone: 6749 8858
Wag & Wild Dog Waterpark website
---
10. HydroDash – inflatable water park at Sentosa
---
This 2020, our sweaty selves are happy to welcome a new water park – and an inflatable one at that. The first of its kind in Singapore, HydroDash at Sentosa is a Wipeout TV series come to life with spinning target wheels, slippery monkey bars and a 3-metre-high springboard to leap right off. 

New attractions in Singapore – HydroDash
This attraction is not limited to those who know how to swim – life vests will be provided, and for safety, there will also be plenty of lifeguards patrolling every zone. Feel free to ask them for tips if you're having troubles completing some of the obstacles!
Read our full guide to HydroDash Singapore.
HydroDash
Address: Palawan Beach, Sentosa, Singapore 098498
Opening hours: Mon – Fri 12PM-6PM | Sat & Sun 10AM-7PM
HydroDash website
---
11. Supertree Observatory – 360° view of the Marina Bay skyline
---
Gardens By The Bay is pretty magnificent from the ground, but the view is much better when you experience it from the top of the majestic man-made Supertrees.

Image credit: @gardensbythebay
The Supertree Observatory, opened at the beginning of this year, is where you can catch panoramic views of the glassy domes and skyscrapers in the surrounding area. Located 50M up in the sky on the tallest Supertree, this new vantage point offers a relaxing spot to enjoy the gardens from a different perspective.

Image credit: @gardensbythebay
Enjoy a cold drink or snack from the small cafe at the top, or bring along your own snacks for a picnic in the sky. 
Price: $6/child and $10/adult for residents | $10/child and $16/adult for non-residents
Supertree Observatory
Address: 18 Marina Gardens Drive, Singapore 018953
Opening hours: 4PM-10PM, Daily (last admission at 9.30PM)
Telephone: 6420 6848
Supertree Observatory website 
---
12. TactSim – Call of Duty PVP battles in real life
---
Video games like Call of Duty may be fun, but there's perhaps no better way to enjoy a sharpshooting experience than to try it out in real life.

Wear long sleeves and pants, gaiters and covered shoes to protect yourself from the fast pellets – they can sting! 
Freshly opened in Yishun is TactSim, home to the first Airsoft Arena in Singapore where you can go trigger happy with pellet-filled submachine guns or rifles. Expect games such as Capture the Flag, King of the Hill and Strike Team – all of which will have you going head to head in thrilling battle, in teams as large as 12v12.
To experience shooting without a class license, the 765SQM facility also houses a Target Shooting Range, where you can test challenge friends and test your aim with a Glock 19 pistol and target shooting board.
Read more about our experience at TactSim at HomeTeamNS Khatib.
Price (Airsoft Arena): From $24/pax for HomeTeamNS members | $24/pax for SAFRA and PAssion members (min. five players)
Price (Target Shooting Range): $30/hour for HomeTeamNS members | $45/hour for SAFRA and PAssion members
TactSim
Address: 2 Yishun Walk, HomeTeamNS Khatib, Level 3, Singapore 767944
Opening hours: Tue – Fri 3PM-10PM | Sat – Sun 9AM-10PM (Closed on Mondays)
TactSim website
---
13. Singapore Discovery Centre – reopened with six new attractions
---
90s kids have fond memories of the Singapore Discovery Centre, a guaranteed pit stop during learning journey trips back in the day. This year, it's been renovated and is back with six new and revamped activities.

Black Lake Facility
Image credit: Hong Chen
Gone is the giant robot at the entryway, and in its place is a new escape room, Black Lake Facility (from $30/adult), stretching across two storeys, with 13 different rooms to pick your brains in.

Through The Lens Of Time
Image credit: Singapore Discovery Centre
Other activities include the augmented-reality Through the Lens of Time ($10/adult) permanent exhibition, laser tag arena, paintball arena, 4D theatre ride and pedal boats in a nearby lake.
Singapore Discovery Centre
Address: 510 Upper Jurong Road, Singapore 638635
Opening hours: Varies. View the full list opening hours.
Telephone: 6792 6188
Singapore Discovery Centre website 
---
14. East Coast Park Dog Run – F.O.C field to let doggos run free
---

Image credit: NParks
It's safe to say that most doggos can't resist a good walk – pick up a leash and ears will perk, and a happy "woof" may emerge from your furry companion. Easties can now let their doggos run free at the newly-opened East Coast Park Dog Run.

Image credit: NParks
2,000SQM-large, this is now the largest dog park in the East with plenty of space for your pet to frolic around and socialise. Entry is F.O.C and there's the usual double-gated entryway to ensure that no overly excited pup escapes the enclosed area!
P.S. There's also a bird perch area nearby, made with upcycled wood, for those with feathery friends to check out.
East Coast Park Dog Run
Address: 920 East Coast Park, Parkland Green, Singapore 449875
Opening hours: Mon – Fri 7.30AM-9.15PM | Sat – Sun 7AM-12AM
Getting there: The easiest way to access the park is by car – the nearest car park is at C2. 
---
15. BTS Pop-Up – exclusive merch and MV photo-ops
---

New attractions in Singapore – BTS Pop Up
Our favourite oppas might be more than 4,000KM and a travel ban away. So the fact that we now have a BTS Pop-Up: Map Of The Soul right in Plaza Singapura, is pretty bomb – or should we say, pretty Dynamite. 

Dynamite MV backdrop
ARMYs can now visit this limited-time store that runs from now till 14th February 2021. Official merch to snag include posters ($20), laptop sleeves ($50) and hoodies ($123). Photo-ops are also available with music video-inspired backdrops to snap something for the 'gram.
Read more about our visit to BTS Pop-Up: Map Of The Soul.
BTS Pop-Up: Map Of The Soul
Address: 68 Orchard Road, Plaza Singapura #01-08/09, Singapore 238839
Opening hours: 10AM-10PM, Sat only (Closed from Sunday to Monday)
BTS Pop-Up: Map Of The Soul website
---
16. Jurassic Mile – 1KM-stretch of dinosaurs near ECP
---

Image credit: Changi Airport Group
Steven Spielberg's Jurassic World comes to life in the East, at Jurassic Mile, much to the joy of Easties and fans alike. If you haven't heard, a 1KM-long cycling and jogging path linking Changi Airport and East Coast Park is now a scene out of the Jurassic Era, with more than 20 realistic dinosaur statues.

Image credit: Changi Airport Group
Spot T-Rexes trying to break through a fence, raptors taking down a buggy, and brontosaurus towering over your heads. You can enjoy this exhibit while running or cycling during the day – or even at night as the area is open 24/7.
Jurassic Mile
Address: Airport Boulevard, Singapore
Opening hours: 24/7
Jurassic Mile website 
Getting there: Enter via the Changi Coastal Park Connector or from Hub & Spoke Cafe at Changi Airport T2.
---
17. Winter Shooting Arena – paintball in sub-zero temperatures 
---
Often, we wish that our equatorial land could just be a few degrees colder, in place of that sweltering 31°C all year round. Well, at least there's Snow City – now home to the new Winter Shooting Arena where you can now enjoy a round or two of paintball in blissful sub-zero temperatures.

New attractions in Singapore 2020 – Winter Shooting Arena
Defend your turf with a Close Quarter Battle, where you'll be armed with paintball guns to go in a PVP battle against an opposing team, to take down the targets in their base. Protective gear and winter wear will be provided, and apart from protecting you from the cold, the puffy sleeves also serve to cushion each paintball hit to help you avoid bruises on your arms – although, we can't say the same for the ego!

There's also a target shooting arena to test your marksmanship 
Price: From $35/pax for a 30-min Close Quarter Battle
Participants have to be 14 years old and above. Advance booking is required.
Snow City's Winter Shooting Arena
Address: 21 Jurong Town Hall Road, Snow City Building, Singapore 609433
Opening hours: Tue – Fri 10AM-1PM & 2PM-5PM | Sat, Sun, PH and school holidays 10AM-1PM & 2PM-6PM
Telephone: 6560 2306
Winter Shooting Arena website
---
18. Zouk Cinema Club – movies on the dance floor
---
Pre-pandemic, the idea of watching a movie right smack in the middle of zouk's dance floor would sound ludicrous. 
But with the new Zouk Cinema Club, the idea is more ingenious than anything else – after all, booming sound systems and giant screens are already in place on the main dance floor.

Image credit: Zouk 
Recline on their plush sofas and enjoy the show – much like premium cinemas, seats here are spacious and paired with tables to place your food and drinks on. Instead of buying entry tickets, all you have to do is hit the minimum spend of $80/person which you can spend on snacks like nacho chips ($10) or booze like Martell NCF ($12/glass, $170/bottle).
Each entry also comes with free mains and a box of Garrett popcorn.

The transformed main floor of Zouk Cinema Club
Image credit: Zouk
View their movie lineup under the "menu section" on Zouk's website.
Zouk Singapore
Address: 3C River Valley Road, Clarke Quay, #01-05 to #02-06, The Cannery, Singapore 179022
Opening hours: Wed – Sat 6PM-10.30PM (Closed from Sundays to Tuesdays)
Telephone: 6738 2988
Zouk Cinema Club website
---
19. Apple Store at MBS – "floating" futuristic orb on the bay
---

New attractions in Singapore – Apple Store 
Image credit: @verdy.yong
Some say it resembles a UFO, others say it's a futuristic orb floating on water. Either way, the new Apple Store at MBS has added a more well-rounded look to the skyline. Vastly different from all the other outlets, this is arguably the prettiest Apple store in Singapore; and for fans of the brand, a scenic spot to queue for the latest iPhone.
Head in to check out 360-degree views of the bay surrounding it, or simply enjoy the striking architecture from the outside. 

Image credit: Apple
Apple Store at MBS
Address: 2 Bayfront Ave, B2-06, Singapore 018972
Opening hours: 12PM-8PM, Daily
Telephone: 1800 407 4949
Apple Store at MBS website
---
20. Time Capsule – travel through 700 years at the Singapore Flyer
---

New attractions in Singapore – Time Capsule
Image credit: Singapore Flyer
Right under the Singapore Flyer now lies the Time Capsule, a two-storey exhibit featuring Singapore's journey through time. You don't have to be a tourist to enjoy this high-tech museum, capturing our country's iconic moments in history over the last 700 years.
Much like a social studies lesson, but more fun and less academic, visitors will follow a "time-travelling" robot, R65, back in time to revisit moments such as the signing of the 1819 treaty. 
Price: $15/adult, $10/child, $10/ senior citizen, free for children under 3-years-old.
Time Capsule
Address: 30 Raffles Ave, Singapore 039803
Opening hours: Thu – Sun 2PM-9.15PM (Closed on Mondays and Wednesdays)
Time Capsule website
---
Visit these new attractions in Singapore
---
Life is full of ups and downs – and while 2020 might have taken a hit as a result of COVID-19, we're also glad to welcome these 20 new attractions in Singapore.
Whenever you're fresh out of things to do, scroll through and think again – there's plenty to explore from relaxing rooftop parks to adrenaline-inducing indoor playgrounds!
For more recently opened Singapore attractions: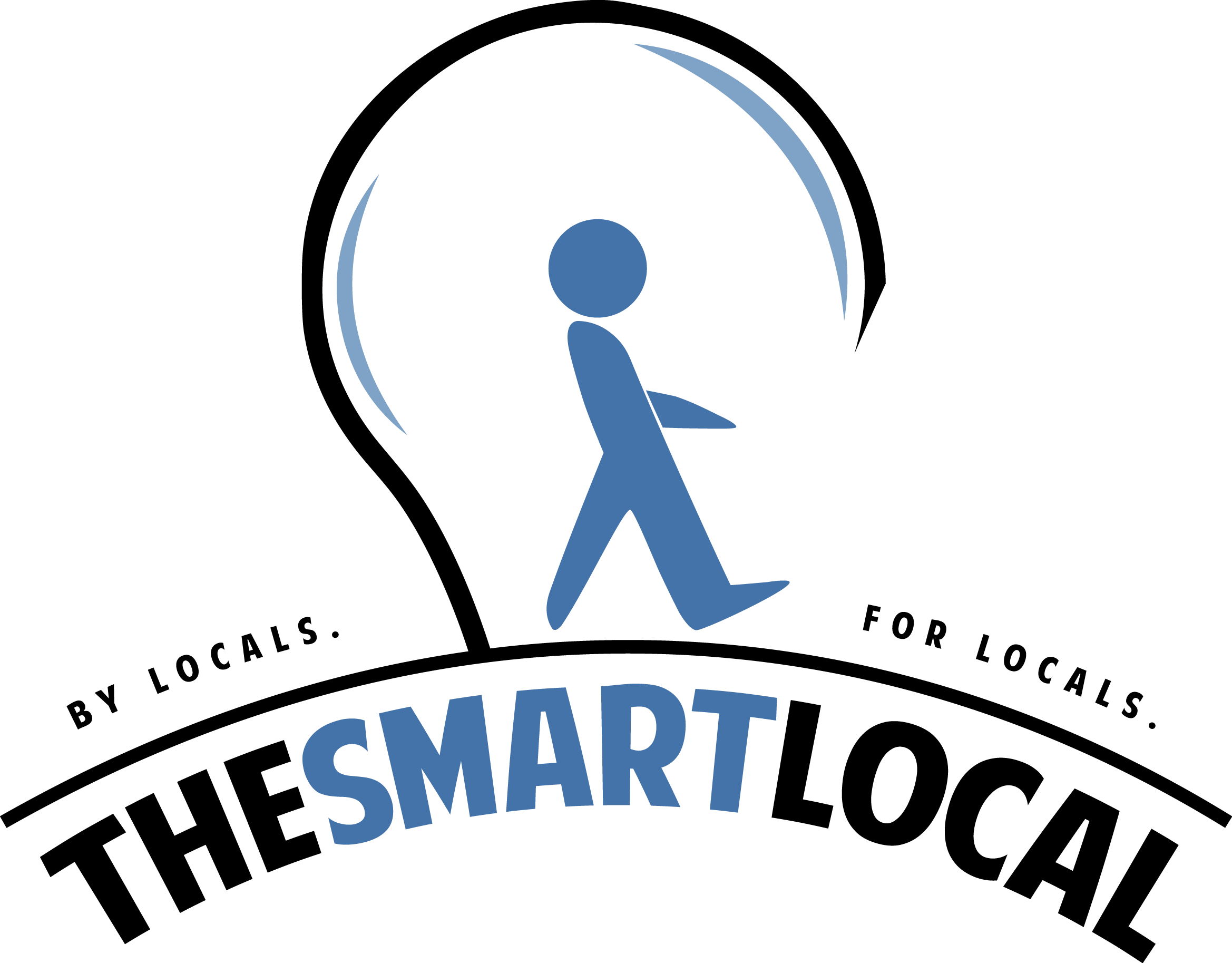 Drop us your email so you won't miss the latest news.