No travel during COVID-19
---
My Instagram stories archive recently reminded me that just two years ago, I was in Changi Airport Terminal 3 waiting to board a flight bound for a two-week long holiday in London, Paris and Amsterdam. I stared at the visual memory on my phone screen with equal parts fondness and disdain, realising that the only cold I would be experiencing this year was the reality that I had no travel plans for the holiday season.
But I'm not alone. Ever since COVID-19 measures threw our "2020 will be lit!" expectations a curveball, our wanderlust have been limited to places like East Coast Park cycling paths and Pulau Ubin. But you know what they say – every cloud has a silver lining, and not experiencing pastures abroad indefinitely, isn't that bad after all. 
Read more articles about what to do in Singapore here:
---
Why Singaporeans love to travel so much
---
Remember the feeling of walking down this aisle?
But let's first rewind to pre-pandemic times. Travelling to Singaporeans is like water to fish – just think of how many people you know make annual pilgrimages to Bangkok and Bali. I'm guilty of that form of escapism myself. As a 29-year-old earning my keep, a good sum of my savings was primarily spent on seeing parts of the world.
Whether it's for a music festival Down Under or a friend's destination wedding in Phuket, each year would culminate with the pages of my passport collecting airport custom stamps. Besides, with one of the world's most powerful passports, a favourable currency compared to many other countries, and English as our native tongue, the world is truly any Singaporean's oyster. 
Not only were personal leisure trips cancelled, work trips were out of the question too.
The 9-to-6 routine many of us working adults succumb to is also a major contributing factor for our incessant need for getaways. Between rushing deadlines, fulfilling client meetings and hitting KPIs, sometimes the only cure to refresh our physical and mental health is to breathe in foreign air. Admit it, most of us tend to veer towards workaholic territory. A study by NUS even revealed that we're the third most sleep-deprived country in the world. Insert *pretends to be shocked* gif.
But perhaps the less we sleep, the more we dream about waking up in a foreign land. It sure doesn't help either that Singapore is a bustling, urban jungle filled with skyscrapers and strangers at every turn, making the need for a change of pace and scenery all the more enticing.
Oh, and with social media reigning supreme in many of our lives, we're subjected to posts constantly promoting travel envy. The moment we scroll past an influencer spotted at a pastel pink-washed cafe overseas or flashing the peace sign at one of the seven wonders of the world, we're somehow pressured to book our next flight outta here. 
Pink-hued restaurants: the kind of stuff we'd travel for.
At my office, team lunch conversations would occasionally consist of each other's upcoming travel plans and looking at calendars making sure they didn't clash. But this year sang a very different tune.

Instead, we were working from home with uncertainty of the future. And by May 2020, overseas dreams? Dashed. Job volatility level? High. Hotel? Trivago.

Scratch that. Even hotels were shut during the Circuit Breaker.
---
Adapting to the travel ban
---
The future of travelling? As foggy as the air at Tangkuban Perahu in Bandung, Indonesia.
Image credit: Bryan Yeong
With the Circuit Breaker in place, workload across many companies in Singapore had subsided for a while, so I decided to clear some of my annual leave to get a mental break from the state of the world too. 
But bidding my leave days adieu was a bitter pill to swallow initially. Back in late March, before COVID-19 started wreaking its havoc in Singapore, I even toyed with the idea of an impromptu trip to Morocco as a last-ditch attempt to quell my perpetual travel bug.
"You siao ah?", my friends retorted at my suggestion. "Do you know how troublesome it would be going through airport customs and security? And what if we end up having to quarantine there? Or worse, not allowed to return home?". Okay fine, they were right.
What I probably miss most about travelling? Creating new memories with my friends.
Image credit: Bryan Yeong
Not to be dramatic, but losing the freedom to book a flight felt like mourning a loss. And in the six stages of grieving, I was only at stage #1: denial. What's worse, news reports even claimed that international travel wouldn't make a proper comeback till 2024. You could say that crying GIFs were the most-used expression in my group chats. 
Acceptance finally sank in over the course of the Circuit Breaker. With no country to escape to due to a global travel ban and all that "me time" at home, a thought came to me about my travelling ways.
My initial resentment to the new travel rules? It all stemmed from sheer privilege. Some save up years just to go on a 3D2N trip or a cruise – so the fact that I wouldn't be seeing the inside of a plane anytime soon was really not worth stressing over. Heck, people around the world were dying and getting unemployed after all.
Sleep and savings were just some of the things I could work on now that travelling was out of the question
With things beyond my control, a mindset shift had to happen – and it came surprisingly easier than expected. Working from home meant saving time on commute and money from dabao lunches and peer pressure BBT orders. 
I could even wake up two hours later than usual, and focussed on exercising more – home workouts and neighbourhood jogs becoming weekly rituals. And while our feet were firmly planted in the +65, our minds could wander with the help of Netflix – shows like Itaewon Class and Emily In Paris transported our imaginations around the world. 
Not forking out a few grand on a vacation was also a stark wake up call for me and my bank account. My savings had begun increasing at a steadier rate, and this escalated financial stability felt equally as good as splurging on a trip itself. 
---
Rediscovering Singapore
---
Image credit: Changi Airport Group
The Circuit Breaker finally let up in June (what. a. relief!), and Singaporeans showed up in droves to public places. I mean, who could blame us? While other countries allow driving interstate to scenic waterfalls and mountains, the closest options we have are the likes of MacRitchie Reservoir and Sentosa's beaches.
We were a nation thirsting for new adventures, and thankfully, our thirsts were quenched. Attractions began popping up – from an inflatable park on water to an indoor obstacle course. Cycling routes were upgraded to include life-sized dinosaur figures. Buzz terms like "seacations" and "steakcations" became a norm. 
Closest I'd get to being on a plane any time soon
Even Singapore Airlines opened their aircraft doors for a unique A380 dining experience. They say it's not always about the destination but the journey, but those fleeting hours of being on a plane did inevitably make me sorely wish we were taking off to a far flung destination, instead of staying stationary on the tarmac. 
To spur us falling in love with our home country even more and to curb our overseas pining, we've even received $100 SingapoRediscover vouchers to spend on attractions and staycations. My vote on how to spend them goes to the latter, just to have some semblance of being on a break with hotel check-ins and pool-dipping.
---
How to feel about no travelling during COVID-19
---
My passport cover says "Asgard" – ironic since there were no Marvel movies released this year to find escapism in either
Image credit: Bryan Yeong
The only travel bubble we were counting on burst recently due to Hong Kong's rising number of cases, which means our luggage will remain tucked away in our storerooms indefinitely. Even if travel bubbles are permitted eventually, there's just no way I'm about to spend two weeks getting cabin fever in a hotel room upon arrival, plus spend $2,000 to quarantine myself in a hotel room when coming back home. Dimsums and Disneyland can wait.
Instead, I've been keeping busy with activities closer to home. Morning walks are now a group activity among my friends fortnightly, just as mahjong games and cosy drink sessions at friend's homes are. That layer of dust threatening to form atop my PlayStation 4 is also gone. 

Japan is perhaps the first country I'd revisit once travel is allowed again for the food, scenery and the culture!
Image credit: Bryan Yeong
With countdown and Chinese New Year gatherings just around the corner, at least we have Phase 3 and the updated 8-pax rule to look forward to. Normalcy in Singapore is slowly but surely returning and 2021 seems to be another year of exploring every nook and cranny of our island. 
Of course, meeting friends in the coming year will still result in reminiscing about slurping Ichiran ramen and visiting snow-capped terrains. But until we get to hop on board a plane again and the pilot says those magic words of "cabin crew, prepare for take-off", home is truly where the heart is. 
Read more perspective articles:
---
Cover image adapted from: Bryan Yeong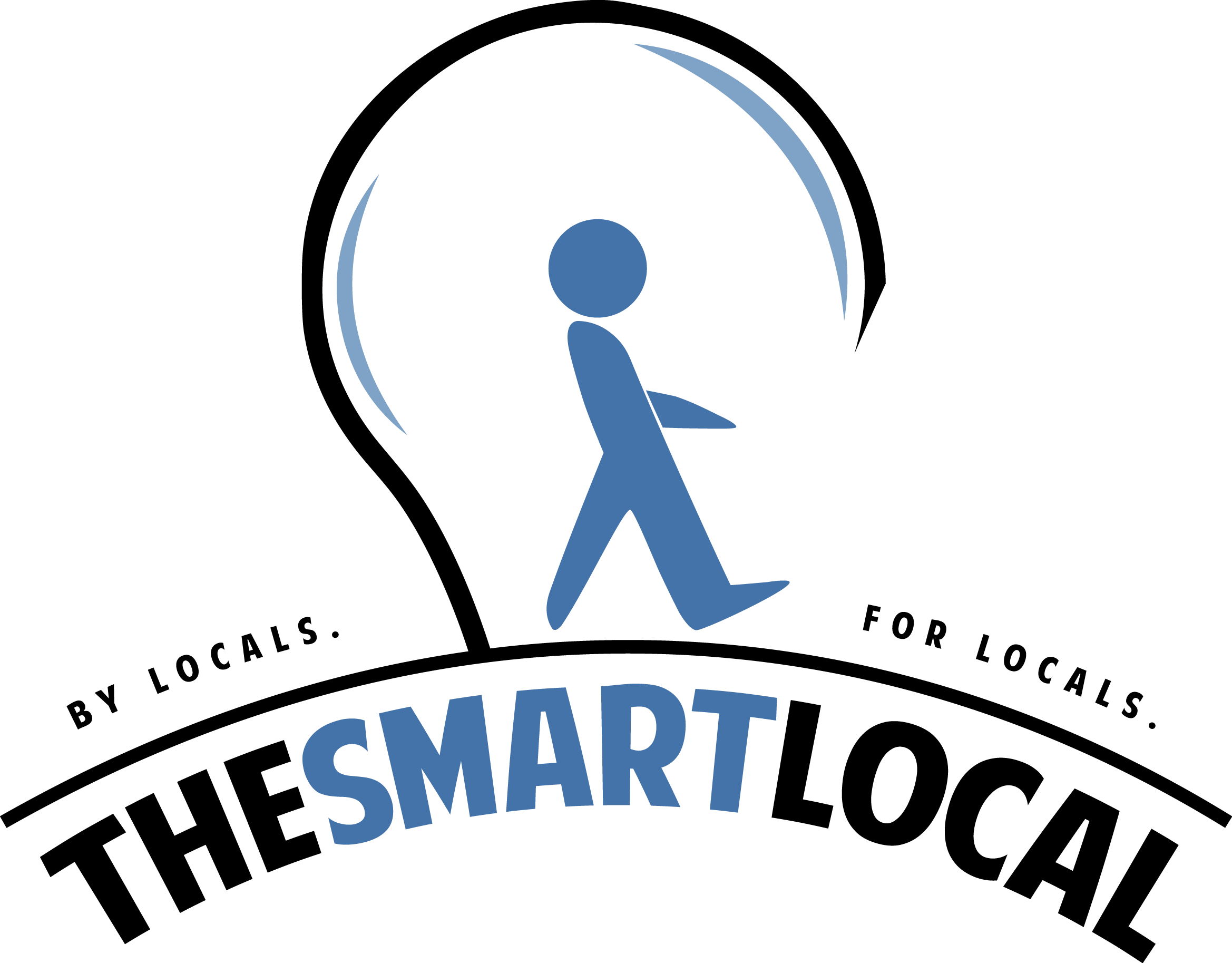 Drop us your email so you won't miss the latest news.