Spending circuit breaker with my mother
---
From staying out late to making travel plans of your own, the newfound freedom that comes with adulthood sure is exciting. When we're itching to get out there to see what life has to offer, we tend to forget about the reason why we're even here at all: our parents.
That used to be me at one point. While I was busy chasing down pipe dreams and living each moment to the fullest, I was focused on growing up and living the life that I wanted to live. As such, I never really stopped to think about the fact that my parents were growing older as well.
It was only when Circuit Breaker happened that I had the opportunity to observe my mother much closer than I did. And by doing so, it eventually dawned on me that she – the fearless woman who took care of our family for years – was no longer the indomitable parental figure she once was.
---
Life before circuit breaker
---
Image credit: Farzana Fattah
To give you some context, my mother has been the matriarch of the family for as long as I remember. From the moment I was born, I've watched as she made decisions with the firm decisiveness of an Aries boss. And on top of that, she was tanking an 8-5 job, the household chores, and cooking daily family meals without so much of a twitch.
I've always known she was strong, but that fact became extra apparent after my dad passed away from cancer. One would think that the loss of their life partner is devastating enough to rip you apart inside – but even in tragedy, she remained the rock and the leader of the family. In the months after my dad's passing, I had resolved to spend more time with her, but that promise was soon forgotten.
I was a freshly-minted working adult with dreams of my own. In my bid to milk the most out of life, I prioritised my career and my friends. I'd skip morning visits to the market with my mum in favour of meet-ups with friends in town – and even on the rare occasion I was home, I'd be too engrossed in video games to have a proper conversation with her.
Spending quality time with my mother, unfortunately, wasn't my top priority. And even when I was with her, the conversations would never be about her. Rather, they revolved around me – what happened at work, the new video game I was playing… the list goes on.
Somehow, it never crossed my mind to check in on her. In my eyes, she was the same, indomitable woman she had always been, and this perception would've probably remained this way for a long time if not for the pandemic steamrolling into our lives.
---
Spending more time at home with my mother
---
During the Circuit Breaker, I, like everyone else, had to stay at home. But that didn't mean I was happy to do so, as I couldn't fathom the thought of not seeing my friends for months. 
However, being cooped up at home changed things. The situation we were all in put me in the same space as my mother almost 24/7, and that forced me to get in that mother-daughter quality time I never made an effort to have. 
As I could no longer head out, my weekend jaunts to meet up with friends soon became grocery runs with my mum in a bid to escape the confines of the house. Additionally, as we lived in a tiny house together, our WFH arrangement involved us sitting next to each other at the dining table for the majority of our day.
I couldn't roam around and talk to my relatives like I used to do during previous Hari Raya celebrations. CB made it such that the only person I could really talk to was my mom.
Image credit: Farzana Fattah
And being placed in such close proximity with her, it was only natural that I talked to her more regularly. Soon enough, these conversations turned from polite check-ins to more meaningful conversations about things like love, the future, and mental health. 
She became my confidant in a time when I couldn't physically reach out to my closest friends. One could say it was an arrangement borne out of convenience – and while it was true at the start, it slowly morphed into something much more meaningful.
---
Lessons learnt from spending Circuit Breaker with my parents
---
With all this time with her, I slowly began to notice things about her that I'd never really given much thought to. The lines around her eyes had deepened, and she was falling sick much more often – sometimes twice in a month, which, in her prime, was usually the number of times she'd get ill within a year. 
But what really took the cake was her greying hair. With salons closed, she couldn't go out and get it dyed as usual. And when I saw just how many silvery strands were streaked in between her usual dark brown mane, that was when it hit home – my mother, the fearless, no-nonsense powerhouse of this household, was growing old. 
As a child, I never really thought about her growing older. Not just because I was more concerned about myself growing up, but also because I'm the one who was being taken care of. Somehow, in my eyes, time had stopped at the time when she'd tuck me into bed, or carried me whenever I was tired. 
Now, as a 25-year-old working adult, I know better. She isn't yet a senior citizen, but I've seen her struggling to carry the groceries and wince in pain after climbing the stairs.
Yet, she was still tanking the household chores and steering the ship – something which I assumed she would continue doing for my whole life. While I was gallivanting through life trying to live it to the fullest, I had taken all her efforts to take care of the family for granted, and it took the Circuit Breaker for this reality to eventually dawn on me.
It was a stark reminder that her days of peak physical strength are far behind her. As she inches closer towards her golden years, I now understand, with even greater clarity than before, that each day with her matters. It was time I realised that and made every day count. 
---
Taking care of our ageing parents
---
Image credit: @farzanarama
I think it goes without saying that to me, my mother will always be the pinnacle of strength. From taking care of the family to staying strong even after losing her life partner, she has shown time and again that she is both the rock and the leader of our family.
But while I'll always respect her as such, spending the Circuit Breaker with her has allowed me to come face-to-face with a reality I didn't want to accept – that she is getting old. Hearing her talk about her will, or seeing her shiny, greying hair so often has made me realise that she is no longer the Superwoman of my childhood years, and that it's time for me to step up and take proper care of her.
I'm sure this is a sentiment that most people share. While we're hunting down milestones in our lives, our parents are slowly inching towards the most vulnerable stages of their lives. Other than being more physically frail, they're also more susceptible to age-related issues like heart disease and hypertension, so helping them take proper care of their body is crucial to stave off these problems. 
Image credit: Parkway Shenton
One way we can do this is to send them for regular health check-ups to identify any underlying issues to eradicate ASAP, and you can do this for an affordable price over at Parkway Shenton.
With prices of just $69.55 per session, their basic health screenings detect conditions like high blood pressure, diabetes, and high cholesterol – all of which are potential risk factors that could snowball into more severe conditions like a stroke or a heart attack. 
For more in-depth examinations, you can also opt for their Classic or Deluxe health screenings ($100 and $268 respectively).
Image credit: Parkway Shenton
These screenings are pretty straightforward. After taking into account the patient's height, weight, and other vital signs, the doctor will delve into personal and family medical histories to assess risk factors for common diseases like cancer and heart-related diseases. 
If you'd like something a little more personalised, their Executive Health Screening (from $468) is tailored to the patient's needs based on demographics and risk profile. They'll screen vital organs like the heart and kidneys for conditions like diabetes and anemia, and they may also recommend other tests like Pap smears and stroke screenings to ensure that every corner of the body is scrutinised for potential issues.
Image credit: Parkway Shenton
They've got a whopping total of 46 clinics around the country, so finding one near you or your parents is guaranteed to be a breeze. Just remember that you'll need to fast for at least 8 hours before your appointment – that means no food or water during the time.
Remember – no one's 100% risk-free, even if you're eating your veggies or going for runs every single day. Thankfully, the doctors at Parkway Shenton are more than capable of assessing a person's health – and with relatively affordable prices, you can help your parents easily nip any lurking conditions in the bud and keep them healthy for years to come. 
---
This post was brought to you by Parkway Shenton.
Cover image adapted from: Farzana Fattah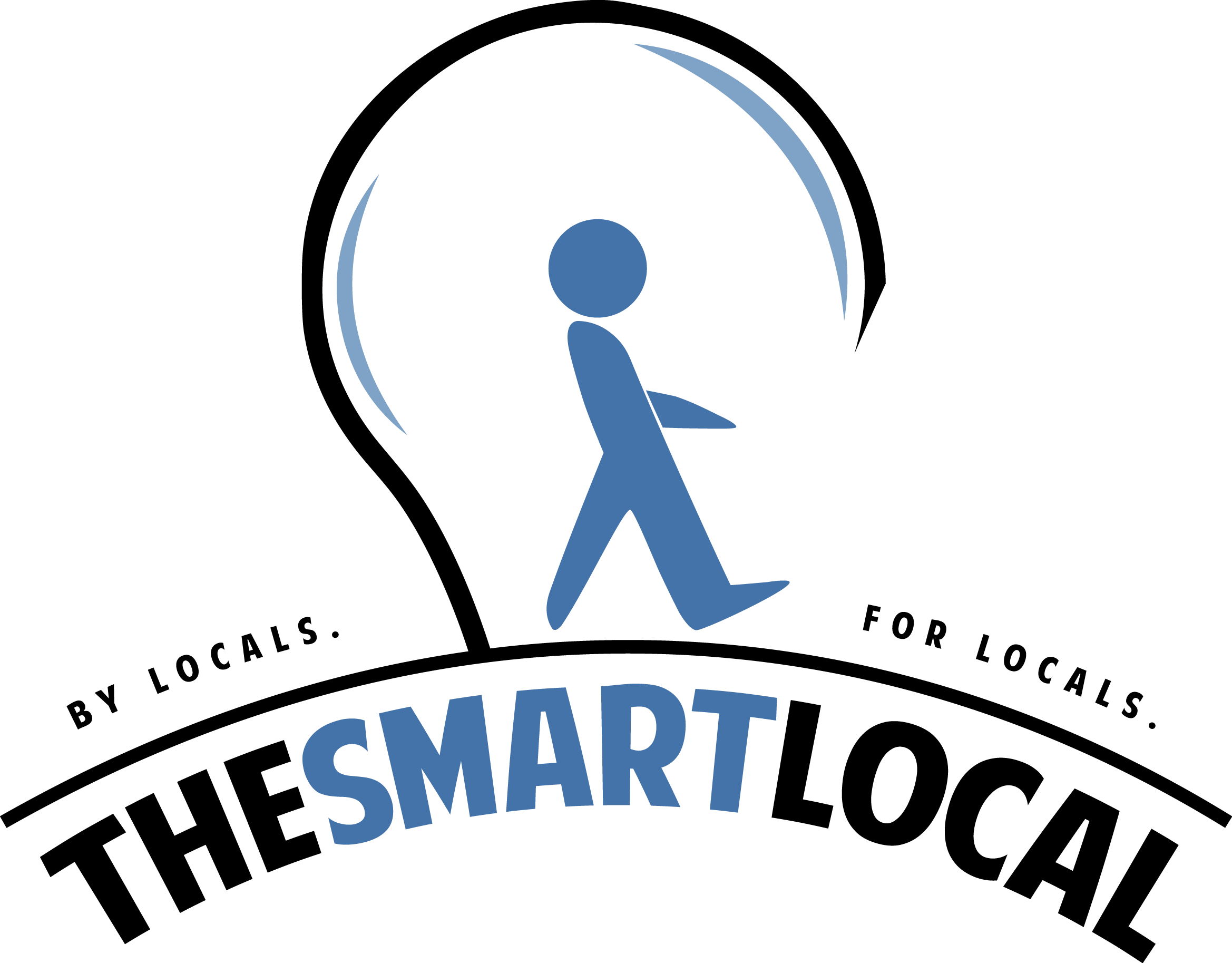 Drop us your email so you won't miss the latest news.