Avatar: The Experience at Gardens by the Bay
---
Since April this year, we've been getting loads of teasers about an upcoming Avatar-themed exhibit at Gardens by the Bay. The painstaking wait is over – from 28th October 2022 to 31st March 2023, Avatar: The Experience is open for all to visit at the Cloud Forest.
For those hearing of this for the first time, we're not talking about the last Airbender. This is about the film with the tall blue creatures.
The whimsical world of Pandora took the world by storm when it premiered on the big screen in 2009. Now, the sci-fi clad Alpha Centurion moon lands in Singapore, and boy is it making an impact. With high hopes from the pre-released artist impressions, we took a jaunt through this latest exhibition in town. 
---
Step the mystical world of the Na'vi
---

Juvenile banshee at the entrance.
A little fun fact to know about Avatar – it's one of the highest grossing films of all time. Set design? Cinematography? Visual effects? All top notch – especially for its time. Despite expectations set sky high, we're happy to share that the ball wasn't dropped. First impressions? It's certainly passing the vibe check test.
As we entered the gates of the Cloud Forest, a safari guide welcomed us to the Pandora research facility. You'll immediately see a beautiful juvenile banshee poking out of the fauna, under the dome's iconic waterfall. Beside it is a majestic Avatar stone logo, great for #beentheredonethat photo ops.
Visitors are bound to crowd around the entrance but little do most know that this bit is just a preview. Spoiler alert: there're cooler decor, interactive games, and a bigger banshee further in.
The theme continues as you wander further into the forest. Much like the venue's prior exhibit, Glass in Boom, there are surprises round every corner. With monkey-like Prolemuris dwelling amongst the trees and a growling Viperwolf poised on a rock, it's not hard to imagine like you're in a futuristic zoo gone wild.
Aside from glowing sculptures of Pandora's plants, 5,700 new live plants have also been added to create the illusion that you're in another world. 
---
Look up to see a misty "mountain" with interactive neon lights
---
You could say that Avatar: The Experience is a theme park in its own right. The Sacred Space Foliage Experience transforms the photo hotspot of the foothills into an interactive … tree? Let's go with the tree. It's got hanging pods, lots of mist, and leafy pads you can interact with to send pulsating streaks of light up towards the bridge above.
For those worried about germy surface contact, simply hover your hands over the pads to get them to work. Commonly touched surfaces are also cleaned every hour here.
But we haven't seen those tall blue creatures yet hor? We're getting there. You'll find life-size sculptures of a Na'Vi family near the foliage experience. In case you haven't watched the movie, this indigenous species of Pandora are around 3m tall when fully grown. Yao Ming who? 

This lane also makes for a stunning wide shot if you're lucky enough to get the path all clear.
It's a hammerhead shark! It's a dinosaur! It's a Hammerhead Titanothere. This grazing herbivore is something like a 11m-long Pandoran "elephant". We went basic with a basic "yay" pose but we saw some folks going with the "it's gonna eat me!" pose. 
---
"Avatarize" yourself in a futuristic pod & fire cave
---
While we don't have genetically engineered Na'vi to transfer our consciousness into, you can see what you'd look like as an indigenous blue life form over at Avatarize Yourself.

It's an IGS filter on steroids. 
Scan your face, let the machine do its thing, and you'll find out what you look like as an extraterrestrial humanoid. Arrange those locks and be photo-ready as they also provide a QR code so you can download your photo after.
They say don't play with fire but that doesn't apply at the Fire Pod. The colourful shelter houses a shadow-based simulation where a motion-detecting sensor casts a Na'vi tail onto your silhouette. Imagine yourself as an alien and watch as each movement leaves a trail of digital fire.
Only 2 groups of 4 people are allowed inside at once, so any queues are bound to move pretty slowly. You may want to circle back again later if it's crowded.
---
Enter the Crystal mountain to face a life-sized banshee
---
Surprisingly, the piece de resistance is hidden away within the central mound of the Cloud Forest . You'll hear the 6m-long life-sized banshee before you see it. This animatronic creature roars, screeches, and runs completely on AI. There's no staff hiding away behind a wall, prodding at controls.
We hear the banshee is programmed to detect motion and will turn its attention towards larger groups – so stand together as a fam to catch its eye.
If you love baby animals, ask the staff what time the next baby banshee show is. You'll see a wee feeble tot brought out by the staff. Watch as it interacts with the adult banshee, and listen out for bits of fun trivia shared by the staff. Apparently, banshees can dive at the speed of an F1 car. Aren't we glad they're not real.
It doesn't matter if you're a kid or adult – Fly A Banshee is a station game that'll take off. Soar over Pandora by controlling your winged creature using motion sensors. You can control the speed and direction you want to go by leaning left and right, and flapping your arms. No worries about looking silly – there are 8 stations here so everyone will be looking like a goon in solidarity.
The game ended rather quickly, but you can always rejoin the queue if you'd love to go for a second round.
---
Encounter an Ilu in an "underwater" cove
---
Avatar 2's release is right around the corner and among its star creatures are the playful plesiosaur-like Ilu. Take the life or escalator down to an underwater themed Ilu Cove to find a whimsical cave featuring a smiling Ilu. 
Everyone will fawn over the sculpture – it's adorable! But you'll be remiss if you don't look around and admire the immersive scape too. Underwater projections flood the walls, showing a submerged terrain with corals and Ilus swimming freely.
---
Experience the magic of Eywa in with ASM-worthy projections
---
Now, if you love ArtScience Museum's Future World exhibit and all things TeamLab, we've got good news. Just when it seems things can't get any more aesthetic, you'll stumble into Encounter With Eywa.
Quick Avatar recap: Eywa is known as the Great Mother, or the mystical life force of Pandora. And boy, is it magical. In this section, you'll first come across a dark platform with an interactive screen featuring an abstract, luminescent representation of Pandoran plants and animals.
Get close to the screen to send waves of stardust scattering all around. Running alongside the screen creates a wave of particles. What's fun is that there are no instructions so you can try different things to see varied results. 
Then comes a short but super chio walkway inspired by the Tree of Souls. Glowing strands of lights cascade from the ceiling and mirrors on both ends make the wispy strands look like they go on forever. 
"The floor also damn chio", said our photographer. Use the wide angle setting on your phone, go low, and angle your shot upwards to snap a photo similar  to ours.
Ultimately, what takes the cake is the final station of the exhibit, featuring a massive screen with a projection of ethereal stardust, planets, and floating woodsprites. 
Be prepared to spend some time here as the projection features several themes paired with interactive elements. Spinning orbs explode when you step on them and streaks of light connect everyone who enters the floor.
If you missed the bioluminescent plankton that appeared at Changi Beach earlier this year, enjoy something similar at this station. Walking around sends waves of blue particles flowing in all directions. 
---
Take home cuddly plushies & LEGO sets from the gift store
---
I'm not someone who typically splurges on merch but I'd be lying if I said the themed products waiting at the end weren't tempting. The gift store is chock full of a whole collection of Avatar merch, with everything from keychains ($14.98) to glow-in-the-dark T-shirts ($39.90).
Kids would love the Avatar ear headbands ($14.90) and you can even pair it with a Na'vi tail ($29.90) to complete the look for upcoming Halloween events. We also spotted a range of LEGO-themed Avatar sets that fans of both can splurge on. 
---
Immerse yourself in the world of Pandora at the Cloud Forest
---
While Pandora is 4.37 light years away from Earth, and well, fictional, you can still enjoy a slice of James Cameron's mystical world when you enter Avatar: The Experience at Gardens by the Bay's Cloud Forest.
It's best to visit in the evening when the light-ups look their best. As with all visits to GBTB, don't forget to bring a sweater as it can get pretty chilly inside. Each visit is also estimated to last around 90 minutes but you'll want to give it more time if your goal is to explore every nook and cranny.
Avatar: The Experience at Cloud Forest only
Admission (Singapore residents): $23/child | $23/senior | $27/adult
Avatar: The Experience at Cloud Forest + Flower Dome admission
Admission (Singapore residents): $27/child | $30/senior | $35/adult
Admission (Standard): $40/child | $50/adult
Date: Until 31st March 2023
Time: 9am-9pm, Daily. Last admission at 8pm.
Venue: 18 Marina Gardens Drive, Gardens by the Bay Cloud Forest, #03-02/03, Singapore 018953
Contact: 6420 6848 | Avatar: The Experience website 
For more events:
---
Photography by Clement Sim.
This article contains partial partnership content. A portion of this content may contain referral links to products. However, all opinions are ours.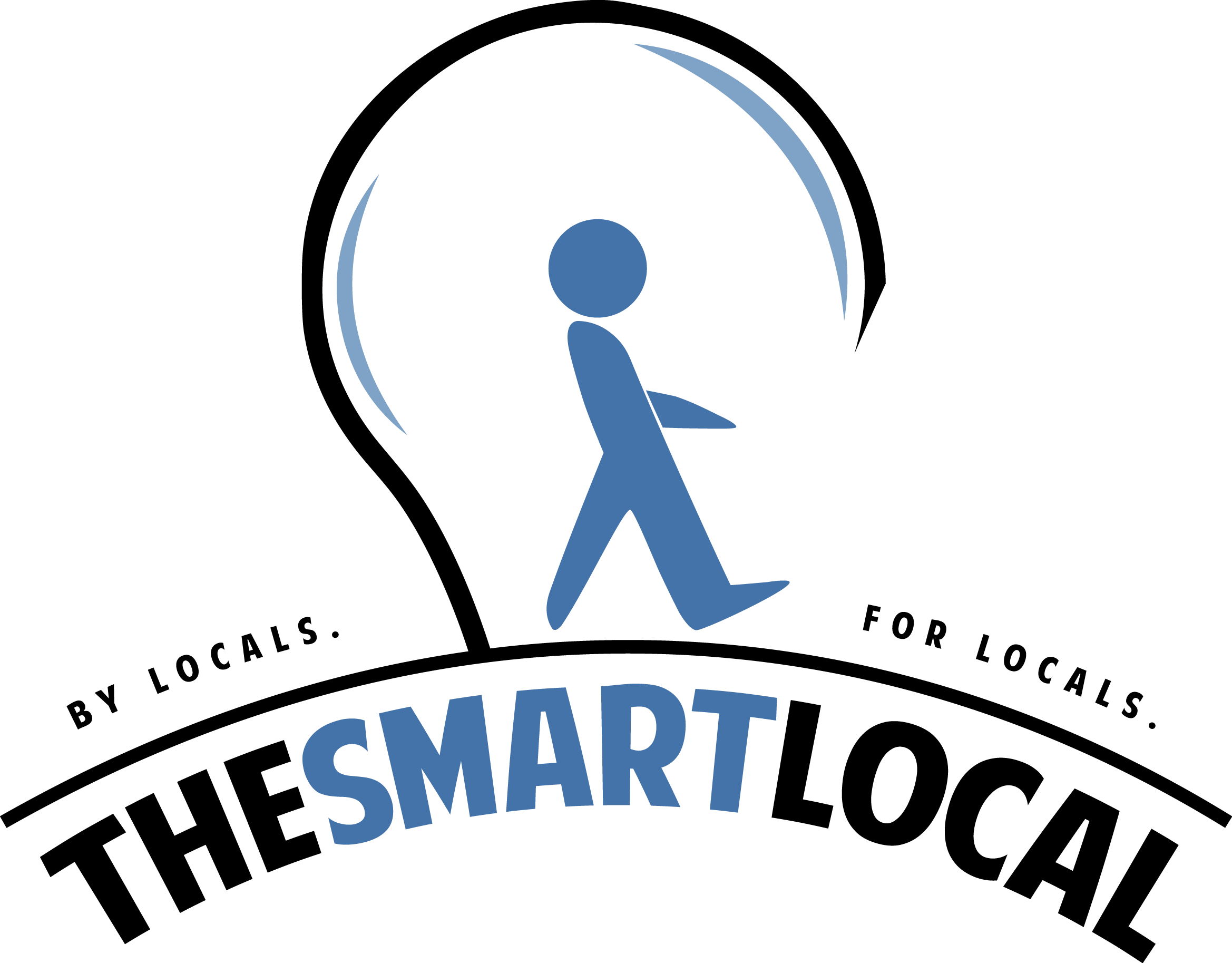 Drop us your email so you won't miss the latest news.