Things to do in May 2022
---
With multiple holidays from Hari Raya Puasa to Mother's Day all bundled into May, the month is a thrilling one with plenty of activities kicking off from the get-go. Below, find 16 new things to do in May 2022 to fill your calendar with fresh and epic activity ideas.
From a free water play feature for kids to an offbeat pop-up cinema for date ideas, there's something for everyone.
---
1. Splash at a free water playground in Toa Payoh
---
The sleepy neighbourhood of Toa Payoh may be best known for drool-worthy food stretching from Lorong 1-8. It doesn't exactly come to mind when we think of a family-friendly day out with children.
Play @ Heights Park at Toa Payoh changes things with a next-level public playground. It's got zip lines, sandpits, slides and trampolines, but the real kicker has got to be its water play feature with water guns, steams and fountains. It's certainly a strong contender if you're looking for a budget-friendly weekend activity in central Singapore with the little ones. 
Read our article on Play @ Heights Park at Toa Payoh.
Admission: Free
Address: 144 Toa Payoh Lorong 2, Singapore 310144
---
2. Explore a free Notre-Dame exhibit near Newton MRT
---

Image credit: @themerrymenworks
No worries if you're still stuck in SG while everyone else seems to be going on faraway vacations. Head on a virtual trip to a VR Notre-Dame de Paris at (RE)BIRTHS – a free-entry pop-up exhibit located in Alliance Française, near Newton MRT.

Image credit: Alliance Française de Singapour
Follow the history of the iconic landmark from its construction to date and recount the fire that engulfed the cathedral in 2019. Workshops, talks and even free film screenings are part of the lineup of this 2-month long event.
Admission: Free
Date: Now until 15th June 2022
Time: Tue-Fri 1pm-7.30pm | Sat 9am-5.30pm (Closed on Mondays & Sundays)
Venue: La galerie, Alliance Française de Singapour, 1 Sarkies Road Singapore 258130
---
3. Enjoy an offbeat movie date at Pasir Panjang Power Station
---

Image credit: The Projector
Any millennial will be familiar with The Projector, a vintage cinema. This May 2022, they've collaborated with events partner 24OWLS to present a pop-up cinema in Pasir Panjang Power Station.
Catch classics and award-winning films such as Blade Runner and Dune, alongside local comedy film Tiong Bahru Social Club. One thing's for sure, with the industrial-chic setting, this will be anything but your usual movie date. 
Read our article on Projector X: Electric Cinema.
Price: $30
Date: 6th-8th May 2022
Address: Pasir Panjang Power Station A, 27 Pasir Panjang Road, Singapore 117537
Projector X: Electric Cinema website 
---
4. Stuff yourself silly at pasar malams & bazaars
---

Geylang Serai Bazaar 2022.
Perhaps among the most exciting things to do in May for foodies is the launch of many pasar malams – after 2 long years! A handful are scheduled to pop-up over the course of May, including the return of popular ones near Punggol, Sengkang and Tampines MRT.
Raya may be over but some Ramadan bazaars like Geylang Serai Bazaar will still be around at the start of May as well.
Check out our full list of bazaars and pasar malams in 2022. 

---
5. Go on a staycation at lyf's newest apartments at one-north
---

Image credit: lyf one-north
It's all about the aesthetics at lyf's apartments at one-north. If pastel-coloured rooms are your soft spot, you'll be fawning over their newest launch with a pretty interior adorned with adorable round windows. While it's technically a serviced apartment, staycation seekers can still book a quick getaway here as long as they book a minimum stay of 6 nights.

Dip into an infinity pool.
Image credit: lyf one-north
Read our article on lyf one-north.
Rates: From ~$173.97/night on Klook
Address: 80 Nepal Park, Singapore 139409
Telephone: 6971 1088
---
6. Hop on board a KTM train at the National Museum of Singapore
---
By now most of us would have heard of the annual Singapore HeritageFest – its 19th edition returns this year with more than 120 programmes scattered around the island.

Image credit: @natmuseum_sg
Most notably, the Homeground installation at the National Museum of Singapore's Stamford Gallery is one exhibit you won't be able to keep your cameras away from. If you know of the iconic Keretapi Tanah Melayu (KTM) train that used to run from Johor to Tanjong Pagar Railway Station, this will definitely bring up some nostalgic memories.
Here, find a replica of the classic KTM train carriage complete with an interior you can enter and have a seat in.

Image adapted from: @ark.drew, Singapore HeritageFest 2022
Other Singapore HeritageFest activities include guided tours of Sentosa, Lower Khatib Bongsu Trail and hotels – such as Fullerton and Goodwood Park. Online activities are also available for those who prefer to stay home, and they include a virtual showcase of a private collection of over 2,000 SIA memorabilia. 
Homeground exhibition
Admission (Singaporean & PR): Free
Admission (Standard): $15/adult, $10/student, $10/senior
Date: Now until 5th June 2022
Venue: Stamford Gallery, 93 Stamford Road, Singapore 178897
National Museum Singapore website
Singapore HeritageFest
Date: 2nd-29th May 2022
Singapore HeritageFest website
---
7. Dive into interactive exhibits at SG's first NFT Festival 
---
Taking over the 2-storey space of Slurping Good! playground is Singapore's first-ever NFT festival, MetaJam, featuring installations, artworks and customisable NFT garb. Consider this a "Science Centre" of the cryptocurrency world, where you can wander through various neon-lit exhibits that introduces the complex world of non-fungible tokens through interactive exhibitions. 
Learn how to sell your own artwork online, and check out NFT art created by various local and international artists. If you've been wondering what the NFT hype is all about, now's a good time to hop on the bandwagon and avoid the #FOMO. 
Admission: $18 for a Day Pass | $45 for a Season Pass | 0.08ETH for a Meta Pass
Date: 6th May – 31st July 2022
Time: Fri-Sun 12pm-10pm (Closed for private events from Mondays to Thursdays)
Venue: Tekka Place, Experience Centre, 2 Serangoon Road Singapore 218227
---
8. Visit GBTB's outdoor playground and extended peony exhibit
---
Following the pretty pink Sakura 2022 display, Gardens by the Bay now has a free active garden for kids, alongside a peony showcase.
---
Active Garden
---

Image credit: Gardens by the Bay
The next time you're near Gardens by the Bay, have your kids off the strollers to stretch their legs at the new and free 10,000sqm Active Garden. 
They can channel their inner Mozart at the musical playground that's filled with quirky, larger-than-life instruments and explore a community garden that's home to more than 50 different types of edible plants. An outdoor fitness gym with monkey bars, a large lawn and a nearby ice cream cafe are some of the other attractions you can expect.

Image credit: Gardens by the Bay
Admission: Free
Address: 18 Marina Gardens Drive, Singapore 018953
Opening hours: 5am-2am, Daily
---
Precious Peony floral display
---

Image credit: Gardens by the Bay
Gardens by the Bay is currently holding a peony-themed exhibit for the first time, featuring blooms shipped in from all over the world, from Japan to Israel. Alongside the colourful blooms, spot plenty of artefacts from the Chinese and Peranakan culture including a bright yellow facade of a Peranakan shophouse.

Image credit: @gardensbythebay
Previously slated to run only till 3rd May 2022, the exhibition has now been extended till 8th May 2022 – perfect for a visit this coming Mother's Day.
Admission (Singaporean & PR): $12/adult, $8/child, $8/senior
Admission (Standard): $20/adult, $12/child, $12/senior
Date: Now until 8th May 2022
Time: 9am-9pm, Daily
Venue: Flower Dome, 18 Marina Gardens Drive, Singapore 018953
---
9. Stroll through a dreamy lantern display at Malay Heritage Centre
---

Image credit: @jojolau88
You don't necessarily need to travel to Taiwan to catch a stunning display of lanterns. This May 2022, the Malay Heritage Centre transforms into a vibrant, glowing wonderland after sunset.

Image credit: Malay Heritage Centre
The luminescent display is co-created by local artist Lee Yun Qin alongside underserved communities. 500 lanterns are used to create this effect and if you take a closer look, you'll realise that these displays are actually made from eco-friendly materials such as upcycled cookie jars and solar lights. 

Image credit: @stanleychee
Admission: Free
Date: Now until 29th May 2022
Time: Tue-Sun 10am-9pm (Closed on Mondays)
Venue: Malay Heritage Centre Fountain, 85 Sultan Gate, Singapore 198501
---
10. Bounce till you drop at an indoor playground in the East
---

Image credit: Biz Trends
Downtown East has been bussin' of late with the recent D'Ultimate XCape carnival and SG Hotel on Wheels. While those have just ended their run, there's more to expect in May 2022, starting with a huge indoor playground, Let's Play @ D'Marquee. 

Image credit: Biz Trends
Kids can go wild with plenty of activities, starting with 8 different types of bouncy castles, featuring obstacle courses, mazes and slides. It's not just your regular old bouncy castle affair either – spicing up the space are VR shooting booths, dinosaur rides and robot suits for kids to have a go at as well.
Read our article on Let's Play @ D'Marquee. 
Admission: $25/pax on weekdays | $28/pax on weekends.
Limited to 100 minutes of playtime per ticket.
Date: 7th May – 26th June 2022
Time: Mon-Fri 12pm-9.30pm | Sat-Sun 10am-9.30pm
Venue: Downtown East, 1 Pasir Ris Close, Singapore 519599
---
11. Sign up for a free kid-friendly art workshop by Apple
---
They always say that kids these days are always glued to their iPads – but that doesn't always have to be a bad thing. In collaboration with Superhero Me, Apple now has a series of free workshops best for kids aged 6-15. 
The little ones can pick up a handful of creative skill sets such as making stop motion clips using Apple's Stop Motion Studio app and recording their own song using GarageBand.
Read our article on Apple's Grow With Creativity workshops.
Date: Now until 28th May 2022
View the date and time of classes available on the Grow With Creativity website.
---
12. Catch a Kumar comedy show live at MBS 
---

Image credit: Marina Bay Sands
Now that safe distancing restrictions are relaxing, comedy live shows are finally back on the table. Leading the way is Kumar Locks Down, featuring a 90 minute-long performance with TikTok mashups and other acts sure to elicit chuckles – if not literal LOLs.
This is reportedly the last time the "Queen of Comedy" performs her iconic jokes so don't miss out if you love her hilarious antics.
Price: From $63
Date: Now until 15th May 2022
Sessions: Mon-Fri 8pm | Sat-Sun 4.30pm & 8.30pm
Venue: Sands Theatre, Marina Bay Sands, 4 Bayfront Avenue, B1, Singapore 018973
---
13. Clock your 1.6km personal best with a free virtual run
---
Remember your last marathon? Me neither. For all those in dire need of getting their cardio in check, try going for a 1.6km run this month. As an incentive, Under Armour is holding a free virtual run, All Out Mile, for the first time in Singapore from 1st-5th June 2022.
No worries if you've got no clue where to begin training as leading up to the event, from now till the end of May, anyone can access virtual training plans for free on MapMyRun (iOS, Android).
Under Armour All Out Mile website
---
14. Sing your heart out at karaoke joints 
---

K.Star Karaoke
Teo Heng is back in action with rooms from $1.60/person per hour – that, you would likely have heard of. 
But if you're unable to lock down a booking among the slew of karaoke enthusiasts battling for a slot, the good news is that there are several other options available including HaveFun Karaoke with aesthetic wall projections and K.Star Karaoke with cool themed studios in the heart of town.
Read more about the karaoke studios to visit in 2022.
---
15. Go on an animal-spotting day camp at Jurong Lake Gardens
---

Image for illustration only.
Animal-spotting isn't just confined to the Singapore Zoo and camps aren't restricted to the Primary 5 Adventure variety. Wildlife Wanderer Day Camp is a fresh new outdoor activity organised by Science Centre and PAssion Wave @ Jurong Lake Gardens, where adults and kids above 10 are invited to explore the park on a kayak.
Kids will get an experienced guide to show them the way, as well as a foldable microscope to bring around the gardens to spot tiny microorganisms. 
While it runs for one day only, experienced 1-Star certified kayakers who missed the event can still explore the premises on their own at $10/2hours or $17/day ($9/2 hours, $15/day for PA members).
Price: $150/adult | $75/child. Only for children above 10 years old.
Date: 28th May 2022
Time: 9am-3pm
Venue: PAssion Wave @ Jurong Lake Gardens, 100 Yuan Ching Road, Singapore 618662
Wildlife Wanderer Day Camp website 
---
16. Power up your weekend at St James Power Station
---

Image credit: @shaun_phee
St James Power Station has gone through many phases. Having had days as a fire station, power plant, warehouse and even entertainment complex, the building now features a heritage gallery you can enter for free. 

Image credit: @diamondstuds
Wander through 2 rooms that illuminate the building's rich history. After, there's a walking trail to embark on starting from the station.

Image credit: HarbourFront Centre
Read more about the new things to do at St James Power Station.
Admission: Free
Address: 3 Sentosa Gateway, Singapore 098544
Opening hours: Tue-Sun 10am-6pm (Closed on Mondays)
St James Power Station website
---
Things to do in Singapore in May 2022
---
We're no fortune tellers but if the activity lineup for the month is anything to go by, May has set itself up to be an exciting month. Visit free-entry attractions for a budget-friendly day out or splurge on a kayaking day camp – whatever floats your boat! 
For more activity ideas in May 2022 and beyond, read:
---
Cover image adapted from: @jojolau88, @natmuseum_sg, lyf one-north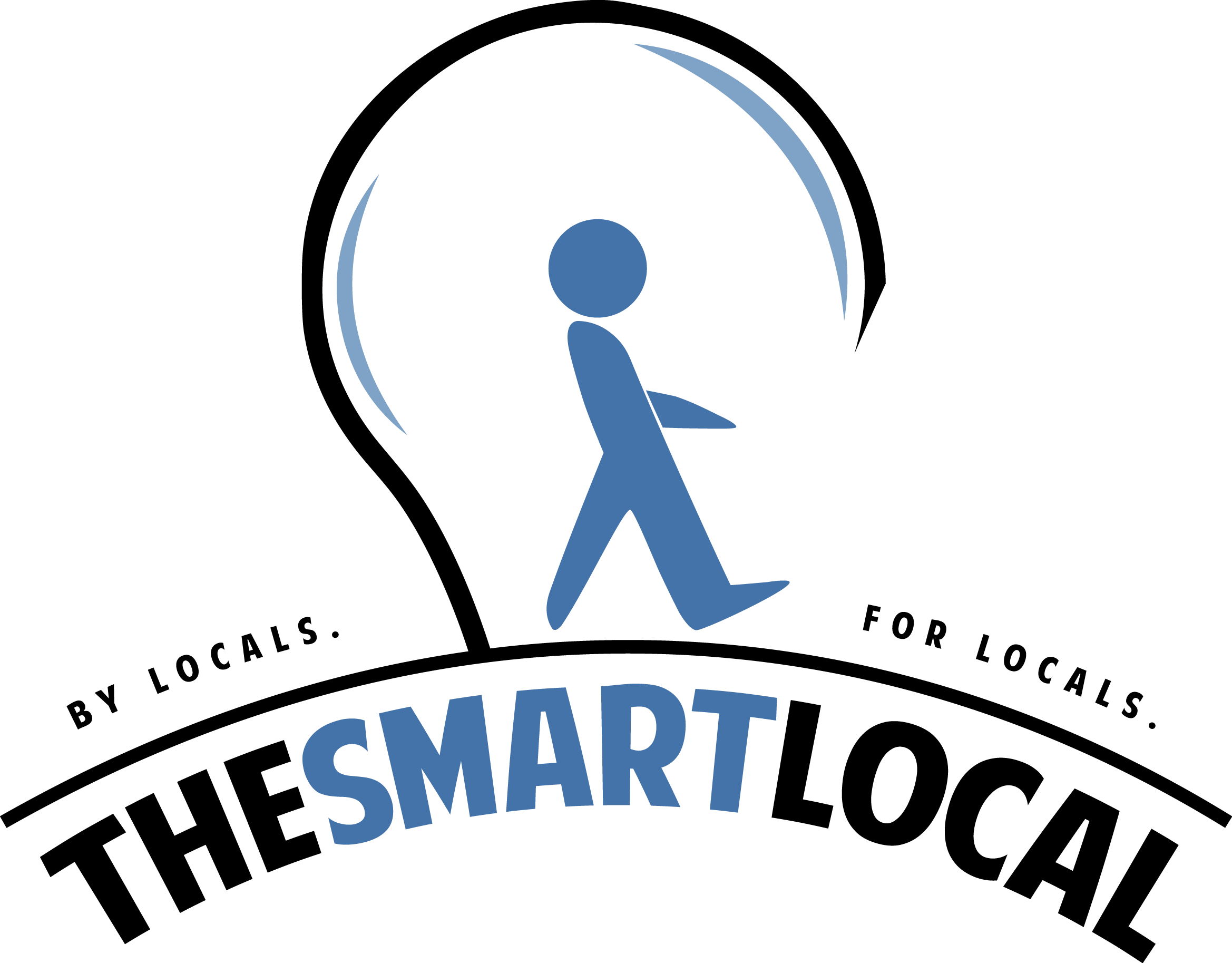 Drop us your email so you won't miss the latest news.