Things to do in December 2022
---
They say time flies when you're having fun so it must be a good thing that December seems to have arrived in a blink of an eye. And we must say, it won't be hard to keep the ball rolling with the month's hodgepodge of activities. Below are a whopping 19 new things to do in December 2022 for a bussin' month.
---
1. Splash into HomeTeamNS Bedok's infinity pool & water park
---

Image credit: HomeTeamNS Bedok Reservoir
Before we dive headfirst into the new year, enjoy a splash at a new infinity pool and water park. According to hints on their socials, HomeTeamNS Bedok Reservoir is opening very soon, with a 50m infinity pool facing the waterfront.
If their standard pool pricings apply, the public can enter at an affordable price of $3.30 on weekdays while HomeTeamNS and affiliate members enter for free.

Image credit: HomeTeamNS Bedok Reservoir
If lap pools don't thrill the kids, there'll also be an indoor water park with Singapore's longest indoor water slide and first indoor wet obstacle rope course. Families can also book a stay at stylish nature-concept villas layered on a hill slope for relaxing getaway.

Image credit: HomeTeamNS Bedok Reservoir
Stay tuned to HomeTeamNS Bedok Reservior's Facebook page for more updates.
Address: 900 Bedok North Road, Singapore 479994
Contact: 6708 6600
---
2. Snuggle fluffy Ragdolls at a 2-storey cat cafe
---
It doesn't matter if you're a cat or dog person – everyone will have a purrfect time at TrulyDolls Catxperience. While cats are often known to be aloof, ragdolls, which you can find here, are one of the more affectionate breeds out there. The internet has also described them to have an adorable "dog-like" nature. 
Within the 2-storey playhouse dotted with bits and bobs, pick up crinkle balls and laser pointers to play with the kitties, or earn some extra kitty love by feeding them some freeze-dried snacks (+$2).
Admission: From $28/hour. Make an appointment at least one week in advance.
Address: 73B Kampong Bahru Road, Level 2, Singapore 169374
Opening hours: Sat-Sun 12pm-7pm (Closed on Weekdays)
Contact: 8831 2896 | Trulydolls Instagram 
---
3. Enjoy a stroll along a canopy bridge at the Singapore Botanic Gardens
---

Image credit: NParks
On your next visit to the Singapore Botanic Gardens, you're in for a scenic surprise – the park's new canopy bridge has just opened after a 2-year-long wait. Coined the HPL Canopy Link, this connects the Learning Forest to the Gallop Extension so visitors can easily get from one side of the park to the other.

Image credit: NParks
Although not the longest bridge at 200m in length, visitors here will have a view of a lush bambusetum with over 30 species of bamboo from Asia. Plus, it's also stroller and wheelchair-friendly so ah gong ah ma can come along.

Image credit: NParks
Address: Tyersall Avenue, Singapore Botanic Gardens
---
4. Play unlimited games at Downtown East's Mega Carnival
---
We've got a food buffet, alcoholic liquid buffets, and ice cream buffets. This month, we welcome a "carnival" buffet too. We'll explain: Mega Carnival at Downtown East offers visitors an unlimited go at rides and games so you can let loose and enjoy without counting the dollars. 
With a single entry fee, enjoy more than 20 rides, games, and activities both indoors and outdoors. Gungho warriors can try their horror VR shooter game, Dead Prison for extra thrill.
Book your tickets to Mega Carnival at Downtown East. 
Admission: $28/pax on weekdays | $32/pax on weekends & PH
Date: Until 5th February 2023
Time: Mon-Fri 12pm-9pm | Sat-Sun 10am-9.30pm
Venue: 1 Pasir Ris Close, D'Marquee, Downtown East, Singapore 519599
---
5. Experience frosty sub zero at SG's largest winter playground
---

Image credit: Ice Magic
December's rainy season is the closest we'd ever get to winter. 
Well, not quite. Apart from Snow City, we now have Singapore's largest winter-themed playground, Ice Magic: The Great Fantasy on Ice. The frosty winter wonderland takes over 2,400sqft of Marina Bay, and features the longest and tallest snow slope constructed in Singapore, alongside igloos and winter sports like curling and ice bowling. 

Image credit: Ice Magic
Just like you're in sub zero Scandinavia, warm up with hot chocolate and rosti at the F&B stalls. You can also order some ice-cold beer at a bar made of literal ice, if you're stronk like that. 

Image credit: Ice Magic
Admission: $45/adult | $35/child | $40/students | $25/seniors
Date: 1st December 2022 – 1st January 2023
Time: 10am-2pm, 3pm-7pm & 7pm-10pm
Venue: 12A Bayfront Avenue, Singapore 018970
Contact: Ice Magic: The Great Fantasy on Ice website
---
6. Unleash the kids at Marina Bay Sands' massive bouncy castle park
---

Image credit: @chrisellefaithtay
Marina Bay Sands has enough Gucci and Louis Vuitton to appease Megan Trainor, but this December, it also has kiddy bounce castles to bring joy to your little ones. Let your kids run free at the 45,000sqft Jumptopia Festive Village at Marina Bay Sands Expo Hall C.

Image credit: Klook
Rain or shine, the kids can burn a gazillion calories with 9 zones filled with mega-sized inflatables, a winter-themed "snow" play area, and slides. Your mini-me certainly won't miss their iPads with magic shows, an arcade, and even a small Christmas market with food to keep hangriness at bay. 

Image credit: @hungrypiggyy
Book your tickets to Jumptopia Festive Village.
Admission: $36/pax for 3 hours of playtime | $96/group of 3 | $128/group of 4 | $148/group of 5
Date: Until 3rd January 2023
Time: 10am-1pm | 12pm-3pm | 2pm-5pm | 4pm-7pm | 6pm-9pm
Venue: Sands Expo and Convention Centre, Hall C, Level 1, 10 Bayfront Avenue, Singapore 018956
Contact: Jumpopia website
---
7. Hike up to a 31m-high quarry lookout at Rifle Range Nature Park
---
Apart from hiking MacRitchie Treetop again, avid explorers can put on their walking shoes and prepare for a new adventure. A 66-hectare Rifle Range Nature Park has just opened in town, featuring a 31m-high lookout point that faces a serene quarry. 
With 7 km of trails that cross trickling streams and rocky wetlands, there's no reason why any of us should wait till 2023 to kickstart those exercise goals. The best part? It's highly accessible since it's right beside Beauty World MRT. 
Opening hours: 7am-7pm, Daily
Contact: Rifle Range Nature Park website
Getting there: From Beauty World MRT, take exit A to get to Beauty World Centre. From Level 4, cross the overhead bridge to arrive at the park's Rambai Boardwalk.
---
---

Image adapted from: Just Play Lah
While finding the perfect group hangout spot is always a challenge, Just Play Lah is a lesser-known gaming cafe that'll ease the struggle. It doesn't matter if your clique prefers console games, board games, or card games – they've got something that'll suit everyone's cup of tea. 
P.S. On the topic of tea, you can bring in your own food and drinks without an extra fee as well.

Image credit: JustPlayLah
From popular games like the co-op Overcooked to strategy games like Coup, they've got it all. VR games are also available at a top-up of $20 to try something new. Better yet, the venue is right under Expo MRT, so it's ultra-convenient for Easties to swing by. 
Price: $8/hour per pax on weekdays | $9/hour per pax on weekends
Address: 2 Expo Drive, #B1-01 Expo MRT Station, Singapore 485985
Opening hours: Tue-Sun 12pm-10pm (Closed on Mondays)
Note: Walk-ins available 1pm-7pm only.
Contact: 8756 5630 (Call & WhatsApp only) | Just Play Lah website
---
9. Have a blast at a space-themed pop-up in Expo
---

Image credit: @singaporeexpo
Not just a venue for Baby Fairs and IT sales, the Singapore Expo is buzzing with activities this month with Space Fest @ Expo. Snap some out of this world photos at their glowing planetary installation and send the kids excitement to the stratosphere with Space-themed workshops, VR experiences, and arcade games.
P.S. If the only sphere you care about is the football, they also have free FIFA World Cup screenings from now till the Finals on 18th December 2022.

Image credit: Singapore Expo
Since none of us are astronauts, hop into the next best thing – Kiddy Space Karts by KF1 Karting Circuit, with rides from just $7. 
Admission:
Weekday: $16/person | $28/adult+child
Weekend: $23/person | $33/adult+child
Address: Outdoor Atrium & Hall 4, 1 Expo Drive, Singapore 486150
Opening hours: 7am-11pm, Daily (Closed on Wednesdays)
Contact: 6403 2160 | Space Fest website
---
10. Go photo-crazy at ArtScience Museum's rainbow displays
---

Scan your drawings into a giant LED screen at Sketch Flight.
Image credit: Marina Bay Sands 
Festive decorations are cool and all but not all of us want to snap photos with our tenth Christmas tree this December. That's fine, as the ArtScience Museum offers a change of scenery with a fresh set of 3 rainbow-themed displays.

Image credit: Marina Bay Sands 
Like many of the museum's exhibits, these additions are interactive with the Aerial Climbing Through a Flock of Colored Birds offering visitors the opportunity to balance on suspended bars. Movements trigger an array of colours and sounds as you go by. 
Image credit: Marina Bay Sands 
While you're in the area, don't miss the Graffiti Nature installation at Marina Bay Sands, done in collaboration with the renowned teamLab. Find out more in our article on ASM & MBS' new photo-worthy exhibits. 
Book your tickets to Future World: Where Art Meets Science.
Admission (Future World & Graffiti Nature bundle):
Singaporeans and PR: $25/adult | $21/child or student | $21/senior
Standard: $28/adult | $23/child | $23/student | $23/senior
Future World: Where Art Meets Science
Address: 6 Bayfront Avenue, Singapore 018974
Opening hours: 10am-7pm, Daily
Contact: 6688 8898 | Future World website 
Digital Light Canvas by teamLab
Address: B2-50, The Shoppes at Marina Bay Sands, 10 Bayfront Avenue, Singapore 018956
Opening hours: 11am-9pm, Daily
Contact: Future World & Digital Light Canvas by teamLab website
---
11. Sail on a cruise with take-home DC Comics merch
---

Image credit: Klook
No surprise if the recent Black Adam movie has left you with a DC-high. Fans of the DC Extended Universe can also look forward to a themed stay on Resorts World Cruises, which comes with official DC merch worth $200. Take home Batman floor mats, Harley Quinn drawstring bags, and Wonder Woman logo plushies. 
Wannabe superheroes can also challenge themselves to the obstacle course and vertical-drop slides on the cruise. 
Book a sail with Resorts World Cruises.
Price: From $749/2 pax for a 2N sail to Port Klang 
Promotion period: For bookings before 15th December 2022 | For sails from 2nd December 2022-31st March 2023
---
12. Catch free movie screenings at a festival on Emerald Hill 
---

Image credit: PLAYfiesta
We can search the farthest corners of Singapore but sometimes, the true hidden gems lie right under our noses. Just round the corner from Somerset MRT, find PLAYfiesta tucked within a former school on Emerald Hill.
They have outdoor screenings of family-friendly films like Puss in Boots and Shrek the Third. Music lovers can jive to live performances by local artistes while sipping on drinks from their handful of F&B stalls. Those spending date night here can also spruce things up with the ticketed mixed reality game experience at The Mirror World.
Date: Until 4th December 2022
Time: 4pm-10pm, Daily
Venue: 37 Emerald Hill Road, Singapore 229313
Contact: PLAYfiesta website
---
13. Catch a break with a staycation at the minimalist Vibe Hotel
---

Deluxe Room.
Image credit: Vibe Hotel
Cityboys and girls, you know that a staycation in the heart of the town means you'll only be a stone's throw away from popular shops, eateries, and bars. Enter Vibe Hotel on Orchard Road, the first international foray for the Aussie hotel chain. 

ROOS dining space.
Image credit: Vibe Hotel Singapore Orchard
While this is no holiday to the Down Under, you can still relish a sizzling barbie by the outdoor pool. The in-house restaurant ROOS, on the other hand, offers proper sit-down dining with Aussie-inspired dishes in a bright and sunny space.
Tip: Sign up to be a member for free to enjoy discounted rates.
Book a stay at Vibe Hotel.
Rates: From $232/night for the Deluxe Room
Address: 24 Mount Elizabeth, Singapore 228518
Contact: 6738 1188 | Vibe Hotel website
---
14. Swing by a whimsical carnival with go-karts at Changi Airport 
---
Even if you don't have a plane to catch, let your December holidays take off on a high note with the airport's T3 Underground Carnival. 
With various levels of Terminal 3 covered with more than 30 rides and games, IG-worthy photo ops, and even a retro-themed go-karting circuit, you'll find a visit here very much worthwhile. 
Plus, the event is also running alongside Changi Festive Village, with Avatar-themed concerts and mega-sized Christmas trees for festive vibes at an all time high.
T3 Underground Carnival
Admission: Free. Separate costs for games and photo spots.
Date: Until 2nd April 2022
Time: 12pm-10pm until 2nd January 2023. Opening hours may vary after 3rd January 2023.
Venue: Around Changi Airport Terminal 3, 65, Airport Boulevard, Singapore 819663
Contact: T3 Underground Carnival website
Changi Festive Village
Admission: Free. Separate costs for selected activities.
Date: Until 2nd January 2023
Time: Varies
Venue: Across Changi Airport & Jewel
Contact: Changi Festive Village website
---
15. Ride a dino at an indoor "Jurassic park" in Yishun
---

Image credit: Dinoland Singapore
With realistic dinosaur statues within an artificial forest, Dinoland Singapore will whisk the kids millions of years back, to when the reptilian giants roamed the earth.

Image credit: Dinoland Singapore
The 20 dinosaurs and other prehistoric creatures here include animatronic models that move and roar. There are no barriers too, so the tots are able to touch and ride the creatures. You'll even get a guided 1.5-hour trek around the facility with each ticket to complete the experience. 

Image credit: Dinoland Singapore
Price: $35/pax | On sale at $28/pax until further notice.
Address: 60 Yishun Avenue 4, #02-01 SAFRA Yishun Singapore, Singapore 769027
Opening hours: 10am-8pm, Daily
Contact: 8551 4247 | Dinoland Singapore website
---
16. Dive for gifts at a human claw machine in town
---

Image credit: GuocoLand
As much as we love claw machines, you'll have to admit that they're a tough game to beat. Arcade fanatics, instead of leaving it to the machine's grip, take things into your own hands, very literally, with the Human Claw Machine at Guoco Tower. 
Strap up and dive into a contraption filled with gifts for free when you spend a minimum of $30 at Guoco Tower. Top up $5 for an additional shot at the game. No plushies here, but the prizes are arguably better with a 2D1N stay at Sofitel Singapore City Centre, beauty products, and shopping vouchers.
Date: Until 10th December 2022
Time: 12pm-8pm, Daily
Venue: Urban Park at Guoco Tower, 1 Wallich Street, Singapore 078881
Contact: Guoco Tower website
---
17. Sing your heart out at a karaoke booth pop-up
---

Image credit: Kopitiam
No points for those who can guess the Singaporean-favourite pastime that starts with "k" and ends with "araoke". Koptiam now has a roving karaoke where you can croon to your favourite mandopop song or challenge yourself to these tough English songs after your meal.
To redeem a chance to play, spend a minimum of $6 at Kopitiam.
Find the booth at the following venues to give it a shot before the event ends:
6th-11th December 2022: Jurong Point Food Hall 

20th-25th December 2022: Hougang 1

3rd-8th January 2023: Hillion Mall
Find out more about Kopitiam's Roving Karaoke Booth.
---
18. Immerse yourself in Pikachu's world with Pokémon latest Switch games
---

Image credit: Pokémon 
You can't deny it: the 90s were a good time. And this month, you can relive a part of the old days with the latest Pokémon game. The Nintendo Switch-based Pokémon Scarlet & Violet are a massive upgrade from the Black & White days with a more immersive open world and multiplayer feature. 

Image credit: The Pokémon Company 
With new characters, intriguing gameplay, and beautiful graphics, you can bet that this is an addictive one. If you spot commuters with their eyes glued to their Switch, this could be the culprit.
Price: US$59.99 (~S$81.10) each
Download Pokémon Scarlet & Pokemon Violet.
---
19. Celebrate yuletide at the Xmas events around Singapore
---
You don't need a red letter date on the calendar to tell you that Christmas is coming. Mariah Carey, Michael Buble and the dozens of Christmas events around Singapore will do the job. 
Bask in the festive season all around Christmas Wonderland at Gardens by the Bay, with this year's edition featuring a new whimsical windmill alongside the return of its well-loved Double-Storey Carousel.
Christmas Wonderland
Admission: From $8/adult | $6/child (Online purchase only)
Date: Until 1st January 2023
Time: 6.30pm-10.30pm, Daily
Venue: 18 Marina Gardens Drive, Singapore 018953
Contact: Christmas Wonderland website
While at Orchard Road's Christmas light ups, snap photos with holographic Christmas trees and glimmering hot air balloons. Then, swing by a Christmas Village for food, workshops, and music performances. Dear Santa, can we have these stay year-round?
Christmas on a Great Street
Admission: Free
Date: Until 2nd January 2023
Venue: Along Orchard Road
Contact: Christmas on a Great Street website
---
Activities in Singapore in December 2022
---
The end of 2022 brings rumination about the things we've done through the year. Whether your life has been challenging or relaxing, vibrant or simply meh, we all have the remaining days of December to create good memories with our loved ones… and maybe get some photos for that "2022 rewind" post on social media. 
More new and upcoming activities:
---
Cover image adapted from: HomeTeamNS Bedok Reservoir, Marina Bay Sands, NParks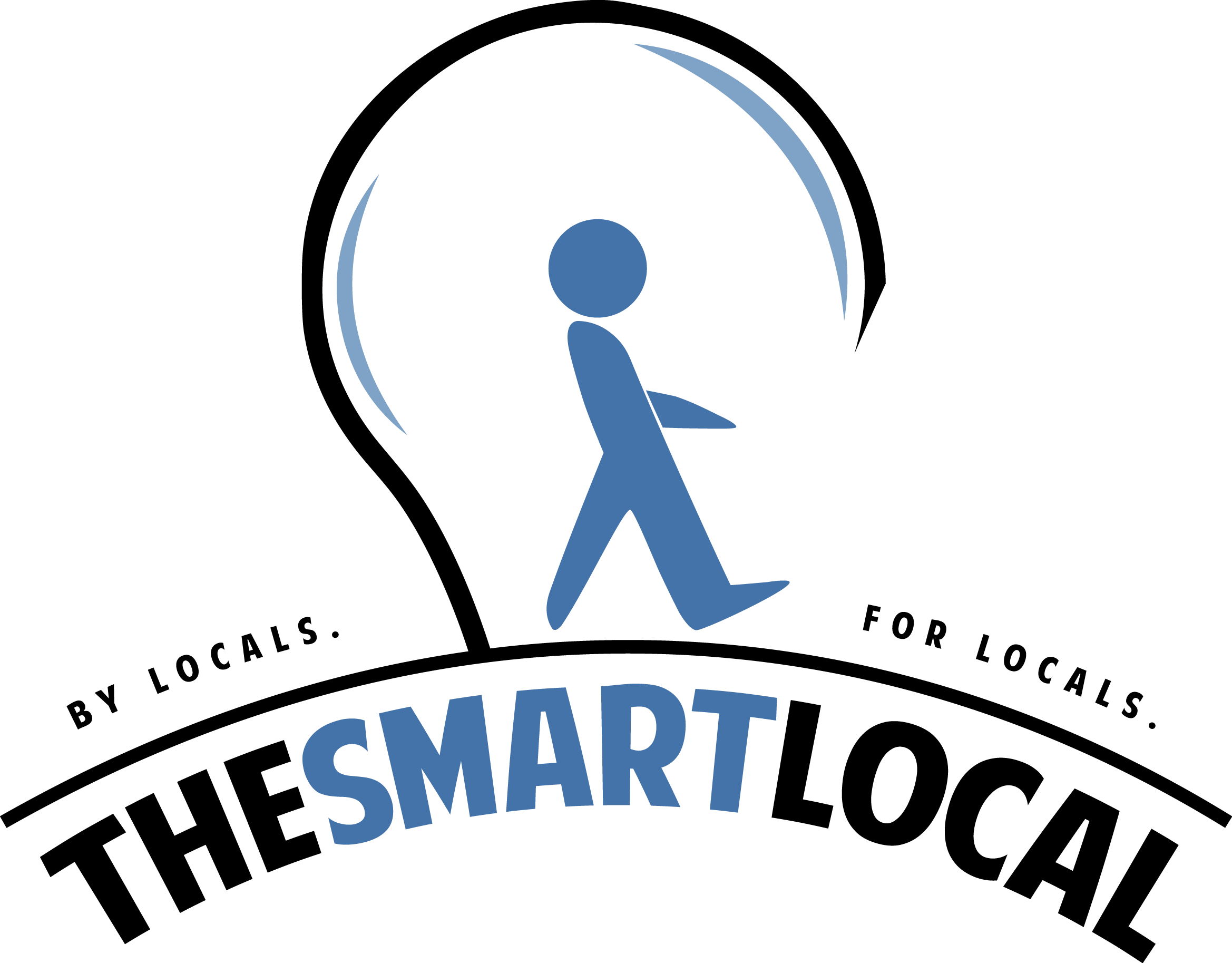 Drop us your email so you won't miss the latest news.