New things to do in January 2023
---
As January 2023 has rolled around, most of us bade goodbye to our year-end break and returned to the daily grind. Sure, the month may spell deadlines or school assignments once again but that's not to say that things are all work and no play. From a snazzy new hotel to the comeback of Light to Night, below are some new things to do in January 2023.
Let's just say fireworks aren't the only things that are kicking this year off with a bang.
---
1. Visit the first Korean Emart24 convenience stores in SG
---

Emart24 at Jurong Point.
Image credit: @disney.fan
Hands up if you regret not visiting South Korea last December. Thanks to the gazillion Instagram Stories from the half of the population that did go, it's totally normal to feel the sense of #fomo.

Image credit: @hangrytwank
Lucky for us, a slice of Korea has come our way. Popular Korean convenience store chain, Emart24, has arrived in Singapore with not just 1 but 2 outlets in NEX and Jurong Point respectively. Tuck into imported and authentic snacks and beverages, including ready-to-eat options you've probably seen on K-dramas. 

Ramen station with options like yukgaejang and Nongshim Chapagetti.
Image credit: @disney.fan
Gimbaps and topokki, or rice cakes, are made fresh daily here for an easy snack to go. Else, you can also cook some instant noodles at their ramen preparation station or get your caffeine fix with a cup of ice and packet of cold coffee like the Koreans do. 
Jurong Point outlet
Address: 48 Boon Lay Way, #02-10, Singapore 609961
Opening hours: Wed-Mon 11am-9pm (Closed on Tuesdays)
NEX outlet
Address: Serangoon Central, #B2-50/51, Singapore 556083
Opening hours: 10.30am-10.30pm, Daily
Contact: Emart24 Instagram
---
2. Shop at a pet-friendly weekend market at Jurong Play Grounds
---

Image credit: @julia_leeshuxin
In the never-ending battle of East vs West, Jurong Play Grounds gives points to the latter with 355,000sqft of pet and kid-friendly attractions including Asia's largest dog water park and a community garden. They have regular weekend markets as well, with this month's edition happening on 7th-8th January 2023, with 26 stalls selling pet accessories, healthy snacks, and cold brew.

CNY print dog bandannas from The Bear Necessities.
Image credit: @tbn.thebearnecessities
Pawrents can feel free to bring their pets along, but even if you don't have a furbaby, swing by to shop, snack, and hang out with the furballs there. We hear Uncle Ringo is planning to set up a carnival here in the future too, so keep your eyes peeled. 
Date: 7th-8th January 2023
Time: 9am-6pm, Daily
Venue: Jurong Play Grounds, 2 Jurong Gateway Road, Singapore 608512
Contact: Jurong Play Gardens website
---
3. Spam photos at Light to Night's large-scale installations
---
January doesn't just mark the return of new year's resolutions. It also indicates the return of the annual Light to Night festival, filled with pretty installations from both local and international artists. 

EPHEMERAL in Australia. Image for illustration purposes.
Image credit: @ateliersisu
2023's edition will feature over 60 programmes with large-scale installations, a festive market with over 50 booths, and live performances. Be sure to book your boo for the festival weekends. 
While not much has been announced for now, you can check out our coverage of 2022's Light to Night for a better idea of what's in store. 
Admission: Free
Date: Fri-Sun, 6th-26th January 2023
Time: Until 11pm
Venue: Civic District, Singapore
Contact: Light to Night website
---
4. Go on a free "treasure hunt" to find giant statues on Sentosa 
---

Image credit: Explorers of Sentosa
Turn your next beach day on Sentosa into an unusual treasure hunt with Copenhagen artist Thomas Dambo's giant statues dotted around the Palawan beach area. As it turns out, "one man's trash is another man's treasure" holds true as the 4 whimsical statues are made out of upcycled materials like reclaimed wood.

Image credit: Explorers of Sentosa
Perfect for some brain tinkering with the kids, the Explorers of Sentosa quest begins at Palawan Kidz City and you'll have to solve clues to eventually reach the location of the giants.
Date: Until the end of 2024
Venue: Palawan Beach, Sentosa
Contact: Explorers of Sentosa website
---
5. Get exclusive snacks & $6.90 tipples at DDDK Jewel Changi
---
Whether you're looking for some snack for your flight or are just feeling peckish while exploring Jewel, visit the new travel-themed Don Don Donki Jewel Changi. Apart from a corner dedicated towards Halal snacks and travel essentials, they also carry exclusive products like Apple and Wasabi flavoured Premium Kit-Kats ($14.90) perfect for an unconventional CNY gift to your in-laws. 
Better yet, they've also got a sizeable dining area here complete with a sake bar with drinks like Choya from $6.90 for a date night without breaking the bank.

Order some reasonably-priced sake and Choya at the bar.
Address: 65 Airport Boulevard, #02-97, Singapore 819663
Opening hours: 11am-8pm, Daily
Contact: 6444 2422 | Don Don Donki website
---
6. Lounge the weekend away at the new Pullman Orchard
---

Image credit: Pullman Orchard
When it comes to shiok factor, ranked just after an actual vacation is a sweet staycation at one of Singapore's best hotels. We won't be surprised if you've exhausted many of the options over the years, so the new Pullman Orchard hotel would likely come as great news.

Image credit: Pullman Orchard
The hotel, with 9 types of rooms and suites, is obviously going to be good for shopaholics and foodies thanks to its central venue. But they've also got a beach club-themed pool for those who can't choose between a seaside or city-style getaway. Knock back a tipple at their swim-up bar or lounge on one of the cabanas to get a glowy tan. 
They also have a 24/7 gym and in-room fitness kit to keep those new year's resolutions in check. 
Rates: From $357/night
Address:270 Orchard Road, Singapore 238857
Contact: 6603 8888 | Pullman Orchard website
---
7. Visit free & new exhibits at SAM Tanjong Pagar Distripark 
---
It's time to come out from under that rock if you haven't heard of the Singapore Art Museum at Tanjong Pagar Distripark. This January 2023, also expect free and new installations and artwork for a budget-friendly way to spend the weekend.
---
Check out a new art installation about reality & consciousness
---
First dates don't get easier than a visit to a gallery. Joo Choon Lin: Dance in the Destruction Dance is where you can impress with a free-admission art installation and performance space that covers multiple art pieces that explore the concept of reality with industrial materials like plastic and metal.
There'll ever be a performance to complete the thought-provoking experience that you can chat about later over a meal.
Admission: Free
Date: 13th January – 16th April 2023
Time: 10am-7pm, Daily
Venue: Gallery 2, Singapore Art Museum, 39 Keppel Road, #01-02 Tanjong Pagar Distripark, Singapore 089065
Contact: Singapore Art Museum website
---
Enjoy free admission to existing exhibits & art tours during SAW
---
Apart from the return of Light to Night, January is also when the art lovers among us anticipate Singapore Art Week (SAW). Gear up your cameras for 6th-15th January 2023 as SAW returns with art experiences and special performances at the Singapore Art Museum at Tanjong Pagar Distripark among other locations. 
Here, you can expect free art tours, workshops, and performances at the venue's Wayang Spaceship art installation. 
Singapore Art Week at SAM Tanjong Pagar Distripark
Admission: Free
Date: 6th-15th January 2023
Time: 1pm onwards
Venue: 39 Keppel Road, #01-02, Singapore 089065
Contact: 6697 9730 | Singapore Art Week website 
---
8. Take the kids the revamped Children's Museum with free entry
---

Image credit: CMSG
If there's anyone tougher to entertain than us adults, it's children. Keep the little ones active and occupied with the revamped Children's Museum, designed just for kids aged 12 and under. Formerly the Singapore Philatelic Museum, the space now has 7 interactive galleries spread over 2 storeys for the kids to run free.

Image credit: @louisbenjaminreckless
The kids – and maybe you as well – can learn how to tie a sailor's knot, and catch a glimpse of the old times at a mockup of an old marketplace. Not to mention, the pirate ship, garden, and kitchen-themed decor will make for great backdrops for family photos.
Admission: Free until 31st March 2023. Paid admission applies after.
Address: 23B Coleman Street, Singapore 179807
Opening hours: Tue-Sun 9am-1pm & 2pm-6pm (Closed on Mondays)
Contact: 6337 3888 | Children's Museum website
---
9. Bring the kids to an Otah & Friends-themed staycation
---

Image credit: Otah & Friends
Who are we? Singaporeans! What do we love? Otters!
It makes sense that otters have taken over the news headlines time and again because, what can we say? They're otterly adorable. If an otter-themed staycation with the fam sounds like a good idea, try PARKROYAL's Otah & Friends staycation experience, with mascot plush toys included.
Cuddle collectables and play a hide-and-seek game that's tucked into your welcome pack. Prices start from $490 for 2 adults and 1 child, and comes with breakfast for the fam. 
Participating hotels: 
PARKROYAL COLLECTION Marina Bay, Singapore

PARKROYAL COLLECTION Pickering, Singapore

PARKROYAL on Beach Road, Singapore

PARKROYAL on Kitchener Road, Singapore
Date: Until 31st March 2023
Contact: 800 852 6855 | Pan Pacific Otah and Friends website
---
10. Visit a mega art fair at Marina Bay Sands
---

MES-UTA by Lehmann Maupin.
Image credit: ART SG
Marina Bay Sands may be best known for its infinity pool and spaceship-like structure but there's something cool and new you can expect there too – and no we're not talking about the teamLab exhibit or JJ Lin's coffee pop-up this time.
Image credit: @art.sg
Those with a penchant for all things artsy can look forward to ART SG featuring artworks from over 150 galleries form all over the world to marvel at. Sculptures, paintings, installations, blockchain arts – they've got it all. It'll be Southeast Asia's largest art fair, with opportunities to purchase some of the artworks – if you're ballin' like that.

Image credit: ART SG
Admission: $35 for adults | $30 for children, students, seniors, PDWs, and full-time NSF. Get $5 off when you purchase your tickets before 10th January 2023.
Date: 12th-15th January 2023
Contact: ART SG website
---
11. Personalise tote bags from $4.90 at Charles & Keith
---

Image credit: Charles & Keith 
Chinese New Year being just around the corner means one thing: shopping. Bag something one-of-a-kind at the refreshed Charles & Keith boutique store in Takashimaya. At their first in-store customisation bar, embroider words and logos onto tote bags and dust bags from $4.90. 

Image credit: Charles & Keith  
Even if you won't use it for yourself these personalised products make great gifts – for one, we're going to be saving this as a nifty last-minute gift idea to use for 2023 birthdays.
Address: Takashimaya Shopping Centre, 391 Orchard Road, #B1-25/26 Ngee Ann City, Singapore 238872
Opening hours: 10am-9.30pm, Daily
Contact: 6737 0152 | Charles & Keith website
---
12. Watch an astronomy film at Science Centre's OMNI Theatre 
---

OMNI Theatre.
We all know of Science Centre's stargazing experiences. Aspiring astronomers can check out their new OMNI Theatre film, Big Astronomy. The 26-minute show projected on their iconic 8K curved screen takes you on an exploration of world-class observatories. Diving deep into the world of science and physics, this may ignite big dreams for your little ones.
OMNI Theatre is now also airing Sea Lions and Dinosaurs of Antarctica if you're up for a documentary marathon. 
Get your tickets to Big Astronomy. 
Price: $14
Address: 21 Jurong Town Hall Road, Singapore 609433
Showtimes (Big Astronomy): 3pm & 3.40pm, Daily
Contact: Science Centre website
---
13. Catch thrilling stunts & car launches at Suntec's motor show
---

2020's event.
Whether you're looking for cars or are a massive motorhead like David Beckham, crank up your January with a visit to the Singapore Motorshow 2023 in Suntec City.
Even if their lineup of extensive electric vehicles and brand new car models doesn't raise your eyebrows, ticket holders will also be treated to a stunt show by Russ Swift. The Guinness World Record Holder for parallel parking in the tightest space will be pulling tight J-turns and doughnuts worthy of the next Fast & Furious movie.
Admission: $8
Date: 12th-15th January 2023
Time: Thu 5pm-9pm | Fri 11.30am-9pm | Sat 10.30am-9pm | Sun 10.30am-8pm
Venue: Suntec City Singapore Convention and Exhibition Centre, Levels 3 & 4
Contact: Singapore Motorshow 2023 website 
---
New things to do in Singapore in 2023
---
Whether your 2022 has been good, bad, or downright ugly, 2023 is a new start with fresh opportunities and more new things that can spice up your year. With everything from an authentic Korean minimart for the foodies to a new hotel for those who already need a break, there's something for everyone this January.
For more activity ideas: 
---
Cover image adapted from: @louisbenjaminreckless, @ateliersisu, Explorers of Sentosa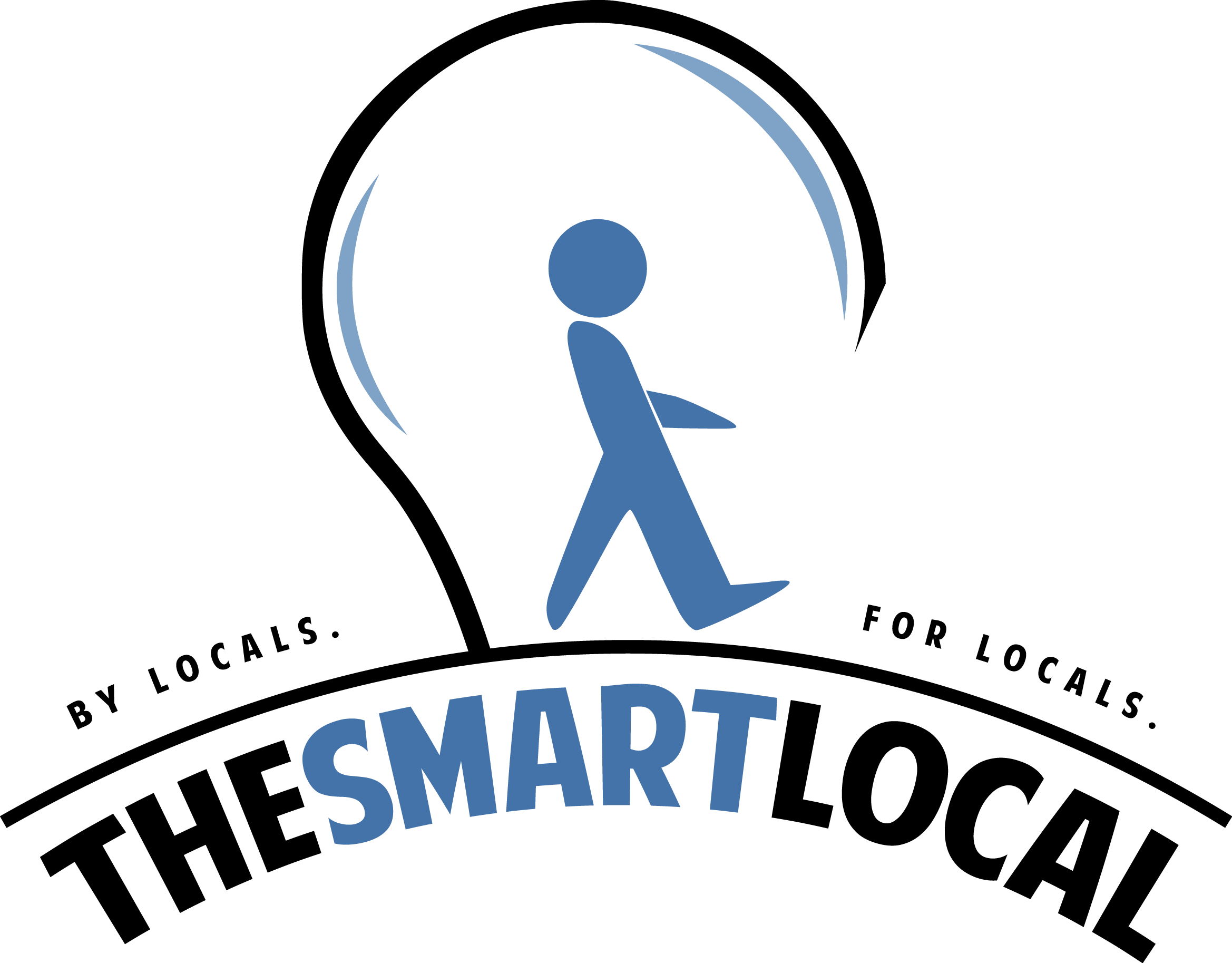 Drop us your email so you won't miss the latest news.