Insider guide to World Dream Cruise
---
Cruises to nowhere have become a mainstay for Singaporeans who've been itching for a vacation but aren't ready to test waters on VTL flights just yet. With a multitude of activities and dining options at your disposal, it's easy to get overwhelmed once you've boarded the ship. Book a show, chope a slot at the pool, or check out the activities onboard? What ever shall you do? 
As a first-timer myself, I consulted my peers who had "been there, done that." So when I hopped aboard the World Dream for a much-needed 3D2N getaway, I was well-prepared to make the most out of my time. 
Here are all the tips you should know for the best things to do and yummiest food to eat, if you're heading on a cruise of your own.
---
– Boarding –
---
ART Testing – Arrive punctually at timing on ticket to avoid delays
---

The ART testing site at Marina Bay Cruise Centre
Image credit: Jessica Lai
Every cruise liner will require guests to do a Covid-19 swab test before boarding at the Marina Bay Cruise Centre (MBCC). On the bright side, the antigen rapid test (ART) is complimentary with each booking, and your ticket will show an allocated time slot for your swab. 
You also need to ensure you've installed the TraceTogether app on your phone as your ART result will be reflected there. Once you're confirmed to be tested negative, you'll be good to go through immigration.
---
Collection of keycard & Tracey Token
---
The two most important things you need aboard your cruise is your keycard and your Tracey Token. The former gives you access to your room and the other parts of the ship as you'll need to tap it at various checkpoints to log your movement. The latter is similar to the TraceTogether token and you just need to carry it with you at all times for contact tracing on the ship.
P.S. You'll also need the TraceTogether app to show proof of your vaccination status to dine in at the restaurants or to use certain facilities like the water slides.
---
Onboard WiFi – Plans starting from $9/day
---
WiFi was one of the first things I researched as I knew even data roaming wouldn't save me when I was far out at sea. I was relieved to find that the fee for onboard WiFi access wasn't too exorbitant, starting from $9/day for a single device. 
To upgrade to better connectivity, it'll cost you $14/day – or $28 for the entire 3D2N trip.
Check out the WiFi packages for World Dream here.
---
Download the Dream Cruises app
---
Before boarding the cruise, you should also have the Dream Cruises app already installed on your smartphone. This app is essential as you'll need it to connect to the onboard WiFi, book evening shows, check the day's activities, see the restaurant's menus, and pay for all your purchases. 
You heard that right – you won't need to carry cash around as all your payments will be done through your keycard and the Dream Cruises app before you disembark.
---
– Activities –
---
Pool & jacuzzi – Book as soon as you board the cruise
---
"Eh you better book your pool and jacuzzi slots fast," my editor Jessica emphasised just before I embarked on my weekender. And despite heeding her advice and rushing to the pool on Deck 16 immediately after dropping my bags in my cabin, there was already a snaking queue of guests vying for a precious time slot in the pool and jacuzzi.
While I would have liked to just lounge by the pool as and when I desired, this arrangement ensured that I wouldn't need to fight a fellow guest for a sunbed or worry about the pool being too crowded.
It's important to note here that guests are only allowed one booking of either the jacuzzi or pool per day. So if you book a slot for the jacuzzi on Day 1, you will have to come back on Day 2 if you want to also experience using the pool.
I highly recommend booking the jacuzzi at night – not only is it more picturesque with the lights surrounding you, but the tub is also heated so you're not soaking in water that's too cold. There's also a higher chance of there being less people after sundown, so you're free to hop around to get the best holiday photo.
There are also two other jacuzzis by the Zouk Beach Club that you can request for specifically. They offer a little more privacy and have more neutral lighting if that's the aesthetic you like – use that information as you will!
Location: Deck 16
Opening hours: 8AM-10PM
---
Water slides – Go during lunch for no queues
---
One of the highlights of our trip was sliding down the five water slides on World Dream with no queue in sight. The trick? Going from 12PM-1PM, just as everyone else was busy lining up for lunch.
For the uninitiated, the cruise has five water slides for adults. Two of them are race slides that have timers at the end so you can compete with your BFF to see who went down the fastest, while another two on the right are for daredevils who want to conquer an insane drop.
My favourite slide was the bowl slide. It starts off as a typical water slide, but then you're dropped into a bowl and spun in circles, which was the right mix of novelty and heart-stopping excitement.
To make the most out of our time in swimwear, we had our fill of the water slides from 12PM-1PM, and made a booking for the pool immediately after from 1PM-2PM. Also remember to grab towels from your cabin or just bring a bathrobe – there are two hanging in every room's wardrobe!
Location: Deck 17
Opening hours: 9AM-1PM, 3PM-7PM
---
Entertainment shows – Set alarms to book seats
---

Faith was a masterful display of acrobatics and lights
Aside from stuffing your face silly during dinner time, watching the entertainment shows like Faith and the magic show Lumière at the Zodiac Theatre is the next best thing to do in the evenings, especially since admission is free. These tickets can only be booked on the day of the show on the Dream Cruises app.
I recommend checking the app's Dream Daily page immediately when you board to find the timings. Navigate to the Entertainment page on the app to see what time ticket bookings open. During my trip, ticket bookings for Day 1 went live at 3.30PM and Day 2 went live at 11AM. You can also reserve tickets for friends or family who are staying in separate cabins.
By the way, even though you've booked your seats, they are still first come first serve. You don't have to be kiasu and camp outside though and arriving 10-15 minutes before the show starts is enough.
The front-most seats are also reserved for guests staying in The Palace suites and villas. But there's no harm in asking to be moved up if there's space.
---
Rope course & zipline – Go in the evenings for great sunset views
---
Another thrilling activity that put my bravery and balance to the test was the rope course and zipline on Deck 18. You don't have to make any reservations here, but bear in mind that there is a queue. Participants are allowed entry in batches, so you might have to wait anywhere from 20-30 minutes for your turn.

Flashbacks to conquering the Standard Obstacle Course in National Service
There are a myriad of ways to complete the rope course so even those with a mild fear of heights can tackle this. It's getting back to the ground that's the exciting part – I zoomed down a zipline that crosses the entire course while suspended 18 decks above the ocean. I only wish the zipline was longer, perhaps the whole length of the ship!
If you want the best views of the sea, I highly recommend going around sunset so the sun isn't as harsh. Remember to bring along a pair of sports shoes so you can give the obstacle course a try.
Those who would rather sit back and watch thrillseekers do their thing can also go to the viewing platform on Deck 19.
Location: Deck 18
Opening hours: 9AM-12PM, 2PM-7PM
---
VR Experiences – Save up to $8 during happy hour
---
Aside from physical activities, you can channel your inner geek at Esc EXPERIENCE LAB's virtual reality games on Deck 17. From drawing your own roller coaster with Finger Coaster to racing simulators, there are plenty of activities for all types of gamers.
My top pick was the interactive XD Dark Ride. While it's more 3D than VR, the multi-sensory ride has special effects and you can even compete with your +1 to see who shoots the most clowns.

The XD Dark Ride
It's important to note that unlike the rest of the activities on the cruise, all rides and games at Esc EXPERIENCE LAB are chargeable. Prices range from $4 for the Star Wars arcade machines to $15 for the XD Dark Ride. 
However, you can save some money by going to the lab during the twice-daily happy hour slots where you play two games for $22. Just check the Dream Daily app and look out for the "Early Bird" and "Farewell" happy hour listings – they're usually from 9.15AM-10.15AM and 10.30PM-11.30PM.
Location: Deck 17
Opening hours: 9AM-12AM
---
Laser display at night – Go early for the best viewing spot
---
If you're a fan of fancy lights like yours truly, you wouldn't want to miss the nighttime laser display. There are two shows on Day 2 at 10.45PM and 11.15PM at the main pool area on Deck 16.
The show lasts around five minutes, so you'll want to get there early to chope a prime viewing spot as social distancing is strictly enforced here. Each section of the pool deck will be cordoned off once capacity is reached so you won't even be able to sneak in. The best spot is the middle of Deck 17 by the water slide entrance, and there are loungers to relax on while you enjoy the show.
Location: Deck 16
Show times: 10.45PM and 11.15PM
---
Bridge viewing room – Hidden spot to see the captain in action
---
Since Bridge tours are currently on hold due to safe distancing measures, the next best way to see the crew in action is at the Bridge Viewing Room. It's hidden just past the Crystal Life Spa on Deck 15.
Here, you can see a pretty detailed model of the World Dream down to the lounge chairs by the pool. Don't be afraid to wave to the crew through the viewing window – they were friendly and waved back at me!
Location: Deck 15
---
– Food –
---
One of the most important things on a cruise is the food. Seriously – good food can make or break a vacation, and thankfully the offerings on the World Dream met our expectations and more. Here are some of the eateries including the specialty restaurants available on board.
P.S. For breakfast, lunch, and dinner, you are only allowed to dine at one restaurant. So don't try to get breakfast at The Lido at 7AM, and then go for round two at Dream Dining an hour later! If you are still hungry, you can go for a second meal by topping up $15.
---
The Lido – Best breakfast buffet on the ship
---
They say that you should eat breakfast like a king, and I certainly felt like royalty when feasting on The Lido's scrumptious morning buffet spread. There are plenty of food options for everyone, including vegetarians and those who require Halal meals. I also noted that The Lido is the ship's only halal restaurant.
I highly recommend coming here for breakfast on both days. Not only will you get fragrant nasi lemak and rendang, but you can also go western with French toast and an assortment of pastries like croissants and custard puffs.
The Lido also has a 24/7 outdoor snack corner for those who have late-night hunger pangs. I couldn't get enough of the onion rings during my 3D2N stay here.
Location: Deck 16
---
The Lobby Cafe – Late-night ice cream and snacks like kaya toast
---
If you're feeling peckish, you can also go to The Lobby Cafe on Deck 6 to grab a quick bite to eat. There's ice cream going at $3 for two scoops which is a real steal. I tried the kaya toast ($6) at 11PM and I'm not going to lie, it could give Ya Kun a run for their money.
Location: Deck 6
---
Dream Dining Upper and Lower – Western & Asian course meals
---

The Asian breakfast spread at Dream Dining Upper
The main restaurant of the World Dream is Dream Dining. It's split into two same-same-but-different restaurants – Upper on Deck 8, and Lower on Deck 7. Unlike at The Lido, meals here are fixed sets where guests can pick their preferred mains. 
Be sure to check the menu on the Dream Cruises app before you dine here, as Dream Dining Upper serves Chinese cuisine like noodles and congee while Dream Dining Lower serves Western meals from burgers to salads.
As this is where the majority of the guests come to eat, be prepared for a short queue as you head over for your meals.
Location: Deck 7 for Dream Dining Lower | Deck 8 for Dream Dining Upper
Opening hours: Breakfast, Lunch, and Dinner
---
Speciality restaurants – Prime Steakhouse, Umi Uma, and Hot Pot
---

Golden chicken consomme, black angus ribeye steak, and a cheesecake at Prime Steakhouse
For those celebrating a special occasion on board – or if you're just in the mood to splurge a little – head on over to one of the specialty restaurants on the ship.
Unlike the other restaurants, these are not included in your ticket so you'll be shelling out an additional $38 onwards to dine here. 
There are four venues you can consider: Mark Best's Prime Steakhouse and Seafood Grill, the Hot Pot restaurant with views of the ocean, and multi-concept spot Umi Uma that boasts teppanyaki stations, KBBQ, and even a sushi bar. Reservations fill up quickly, so be sure to make a booking ASAP upon boarding the ship. 
During our cruise, I managed to score a booking at the steakhouse. Because it shares the same space as the seafood grill, you can order from two different menus. The Golden Chicken Consomme soup was an atas take on wanton soup and the upgrade was definitely worth it. The steak was also a perfect medium-rare, while the seafood platter filled me up to the brim.
If you're leaning towards hot pot, the Hot Pot restaurant on Deck 8 has seats around an outdoor deck so you can relish in the sea breeze while dipping your pork belly in hot mala soup.
There were also many other establishments that we would've loved to try like the Silk Road Chinese Restaurant and Blue Lagoon had we been given more time. Alas, our stomachs could also only store so much food, and we'll have to save the rest for another cruise getaway.
---
– The Palace –
---

One of The Palace Villa's bedrooms
There's a little area of the World Dream Cruise called The Palace that's reserved only for guests who want VIP treatment. Suites at The Palace start from $699/night per guest, and some of the perks that come with your ticket include:
Access to the exclusive Palace Restaurant

Priority check-in with butler assistance

Fast track security clearance

24-hour butler

concierge

service

Entitlements to the specialty dining restaurants 

Priority access to the live entertainment shows

Exclusive pool and jacuzzi away from the main ones

The Palace guests have access to their own private pool and jacuzzi
While we didn't get to stay here for our trip, we were given a sneak peek at how the VIPs and high rollers live life on the seas, and we were envious AF. 
The VVIPs who are willing to spare no expense can also reserve The Palace Villa. There are only two villas on board, and each of them has their own jacuzzi, sauna, and living room. 
---
Make the most out of your stay on board the World Dream
---
After going on a cruise to nowhere aboard World Dream, I finally understood why so many Singaporeans have been booking them. Sure, it was just a short vacation and the ship didn't dock anywhere, but it still felt like a real getaway from Singapore and that holiday vibe was sorely missed.

My spacious Balcony Stateroom
Not only did I feel rejuvenated after disembarking, I also felt as though I accomplished so much in the 3D2N that I was on board, all thanks to the top tips from my friends and colleagues. I just wished we had gone for the longer 4D3N trip.
If you've been itching to try a cruise to nowhere for yourself, now's the chance as the World Dream Cruise will also be putting on the seasonal Nordic Christmas Adventure from 19th November 2021 – 1st January 2022. 
From limited edition Christmas cards, experiencing unique Nordic traditions, and feasting on succulent roasted turkey, this would be the perfect time to celebrate Yuletide without having to fly abroad.
One last insider tip I'd like to share is to book your tickets early. This lets you save the most money, as last-minute tickets often come at a higher price, and sometimes there are only suites at The Palace left – although that isn't too bad, right?
Tickets start at $249/night for a two-night stay and from $369 for a three-night stay in a Balcony Stateroom to $699/night for the Palace Suites. Selected banks are also offering up to $200 off cabins for sailings from January – March 2022.
---
This post was brought to you by Dream Cruises.
Photography by Tasha Sun.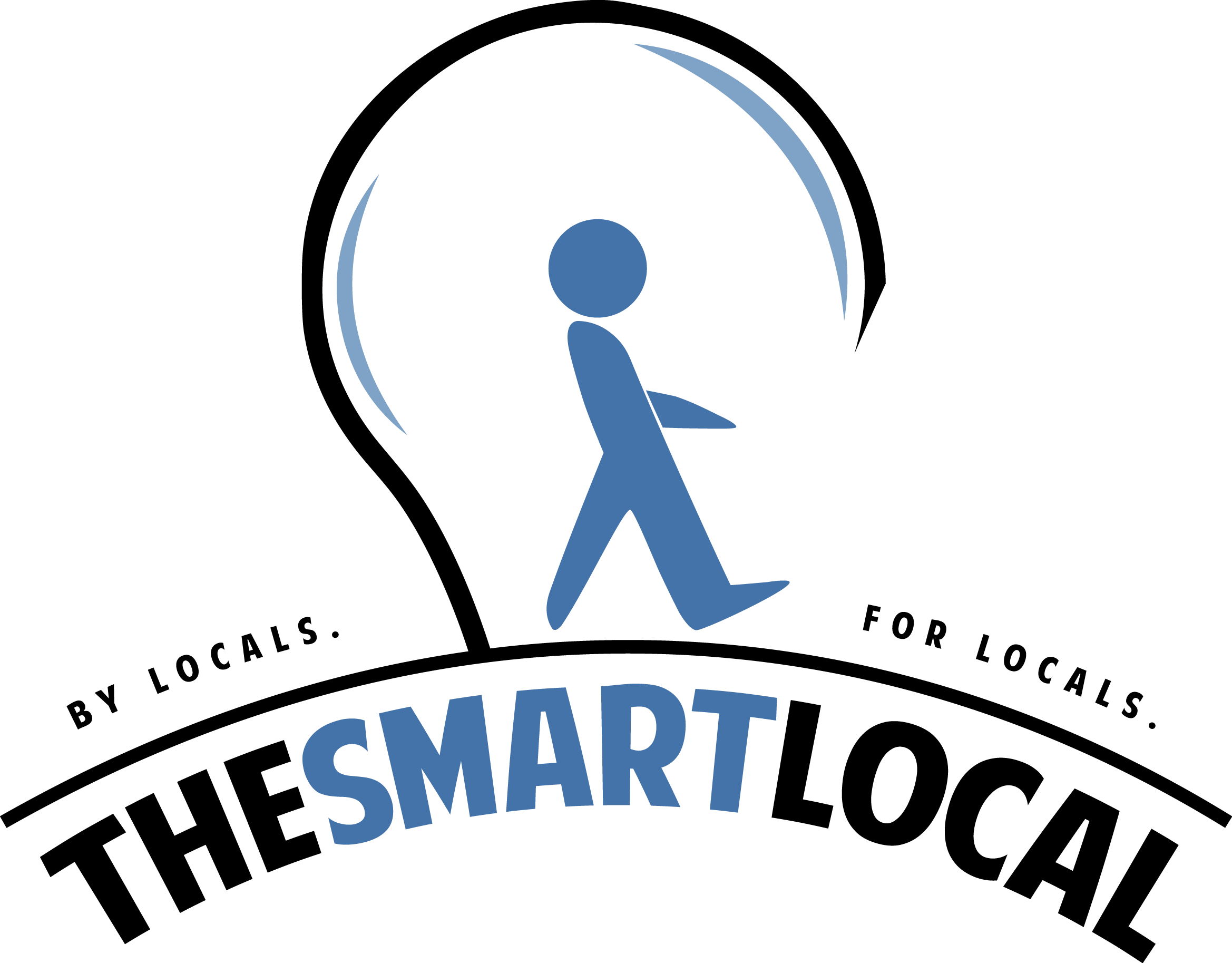 Drop us your email so you won't miss the latest news.