Financial habits for students
---
Few can boast about having billionaire parents like Bill Gates or Peter Lim to fund their Crazy Rich Asians lifestyle. In fact, for the majority of us, our realities are the complete opposite. 
Whether you're a broke student or living off your parents' credit card, we can all agree that living in a city like Singapore can get pretty spenny. To lend you a helping hand, we've consolidated some financial habits that students can start adopting now so you don't end up breaking the bank in the future.
---
1. Forego that cup of BBT
---
Image credit: Eatbook
Sugary drinks like bubble tea and Mr. Coconut might be the rage these days but they cost a few dollars per cup each. This might seem like nothing if you're only getting it once in a while but if you're one to indulge in these treats weekly – or even daily – needless to say money might be flowing out of your bank account faster than it's coming in. 
It's worth holding back your spending on these unnecessary items because your wallet will thank you for it in the long-run.
The same applies to other finer things in life like branded items, fancy bars and atas restaurants. Try to spend within your means and don't feel pressured to splash the cash on stuff you're not truly into just to fit into any group. Real friends will enjoy hanging out with you regardless of how much money you have.  
Here are some free activities for you and your friends to do in Singapore: 
---
2. Set aside at least 10% of your allowance for savings
---
Regardless of how much allowance you get or earn, it's important to set aside a portion of that money for a rainy day. Even saving just 10% of your money a month will make a huge difference in the long run and will help you build a habit of saving part of your salary in the future.
Back when I used to receive pocket money as a kid, I would always put $5-$10 into a physical piggy bank before spending my allowance. If you're wondering if it's the same piggy bank pictured above – the answer is yes. 
Although I don't use it anymore, that habit of tucking aside a portion of any money I received has stuck with me till this day. And I have to say, it's definitely one I don't regret having – particularly on days where I'm feeling a little more strapped for cash.
Image adapted from: DBS
Those who are new to banking can get the "DBS Starter Bundle" on the DBS digibank app, where you'll be able to access a full range of banking services from your mobile phone. For instance, you'll receive a new My Account for your savings, a DBS Visa Debit Card for spending and access to PayNow to make online transactions. 
Pro tip: It helps to set up a Standing Instruction to transfer a fixed amount of money to another account every month – something you'll be able to do on the DBS digibank app as well. This way, you'll always have a certain savings sum that remains untouched for emergencies.
---
3. Use budget tracking apps
---
Tracking your spending might sound like a chore but it's a necessary pain, especially once you start living off your own income. If you've already got the DBS digibank app in your phone, here's a nifty trick: 
Just log into your DBS digibank app to access the DBS NAV Planner for free. It has a Money In Money Out function which automatically displays your income against your expenditure. 
Not only are your stats presented in a clear format, the DBS NAV Planner also breaks down your spending into various categories such as shopping and dining. Even better, it provides insights on how you can save better as well so you don't have to fork out those extra bucks to engage a financial advisor. 
Do use apps like this to monitor your cash flow regularly. Otherwise, you might just go from feeling broke to being broke for real.
---
4. Review your subscriptions
---
Between Netflix, Disney+, Spotify subscriptions and a ton of other memberships we've got going on, let's be honest and admit that there are some subscriptions that we hardly use. In other words, we're wasting our money unnecessarily.
To avoid racking up those bills, make sure you review your subscriptions regularly and cancel the ones you're under-utilizing. This especially applies for free trials that make you enter payment details ahead of time. Do remember to put an end to the monthly bills if the subscriptions aren't to your liking. 
Or if you really can't bear to part ways with some apps, check if there's any way to split the costs or share a plan with your friends and family.
---
5. Start investing, even if it's a small amount
---
When we think of investing, billionaires like Warren Buffet or movies such as The Wolf of Wall Street might come to mind. 
At first glance, the process of investing appears to be super complicated and seems to involve a large amount of cash that only the super rich can afford. However, those are simply  misconceptions. 
You don't need a ginormous sum to grow your money and investing is actually much simpler than it looks. Here's one of the ways you can get started easily: with as little as just $100 a month via the Invest-Saver plan found within the DBS digibank app.
It's completely beginner-friendly, only requiring a one-time setup to automatically channel some cash into investments every month. This small but mighty amount will go a long way once it's been compounded over a few years and your future self will thank you for it later.  Of course, make sure you have sufficient emergency funds before getting started.
---
7. Join finance Telegram or Facebook groups for bite-sized finance tips
---
Sometimes, we feel broke simply because we don't know enough to manage our money properly. It's easy to be intimidated by all the financial jargons out there and feel suaku. 
However, regardless of your age, it's never too late to start learning or seeking advice related to financial matters. One way you can do so is by joining the DBS For Young Adults telegram channel and Facebook groups such as The Burrow – a personal finance community to interact and learn from one another. 
Groups such as this one cover a series of money management topics and conversations, ranging from budgeting to investing for beginners. Whether you're looking for advice or building on your financial literacy, these are great platforms for you to keep up with the finance world. 
Finally, if there's one thing Singaporeans love more than food, it's a good bargain. To get the lowdown on the latest offers in Singapore, join Telegram groups such as SG Student Promos. 
You'll be able to suss out the best deals to get discounts off things ranging from fried chicken to Gojek rides.


For more pocket-friendly deals, you can also check out:
---
Manage your finances with DBS digibank and PayLah! apps
---
Adulting is exciting, yet a little scary because it's basically a new world with new responsibilities. As such, it's important for us to cultivate good financial habits from a young age to ease our transitions into adulthood. DBS is here to help with their "Starter Bundle" on their DBS digibank app. 
With this app, you can conveniently access a full range of banking services such as tracking your money, paying bills and investing from your mobile phone. Not to mention, new DBS Visa Debit Cardholders will get up to 10% cashback on online food delivery and local transport. 
At the same time, download the DBS PayLah! App to use as your digital wallet and manage your everyday spends with it. You can also scan to pay with PayLah! at over 180,000 acceptance points islandwide. 
You'll also get the newest promotions specially curated for you. For example, you can scan-to-pay at over 12,000 FavePay partners across Singapore and get up to 20% FavePay cashback each time. Or if you link your ShopBack account with DBS PayLah!, you can enjoy instant cashback and rewards too.
With the tips given above and all your financial matters now accessible from two mobile apps, we hope you'll feel a little less broke and a lot more like Miss/Mister Independent. 
---
This post was brought to you by DBS.
Photography by Clement Sim.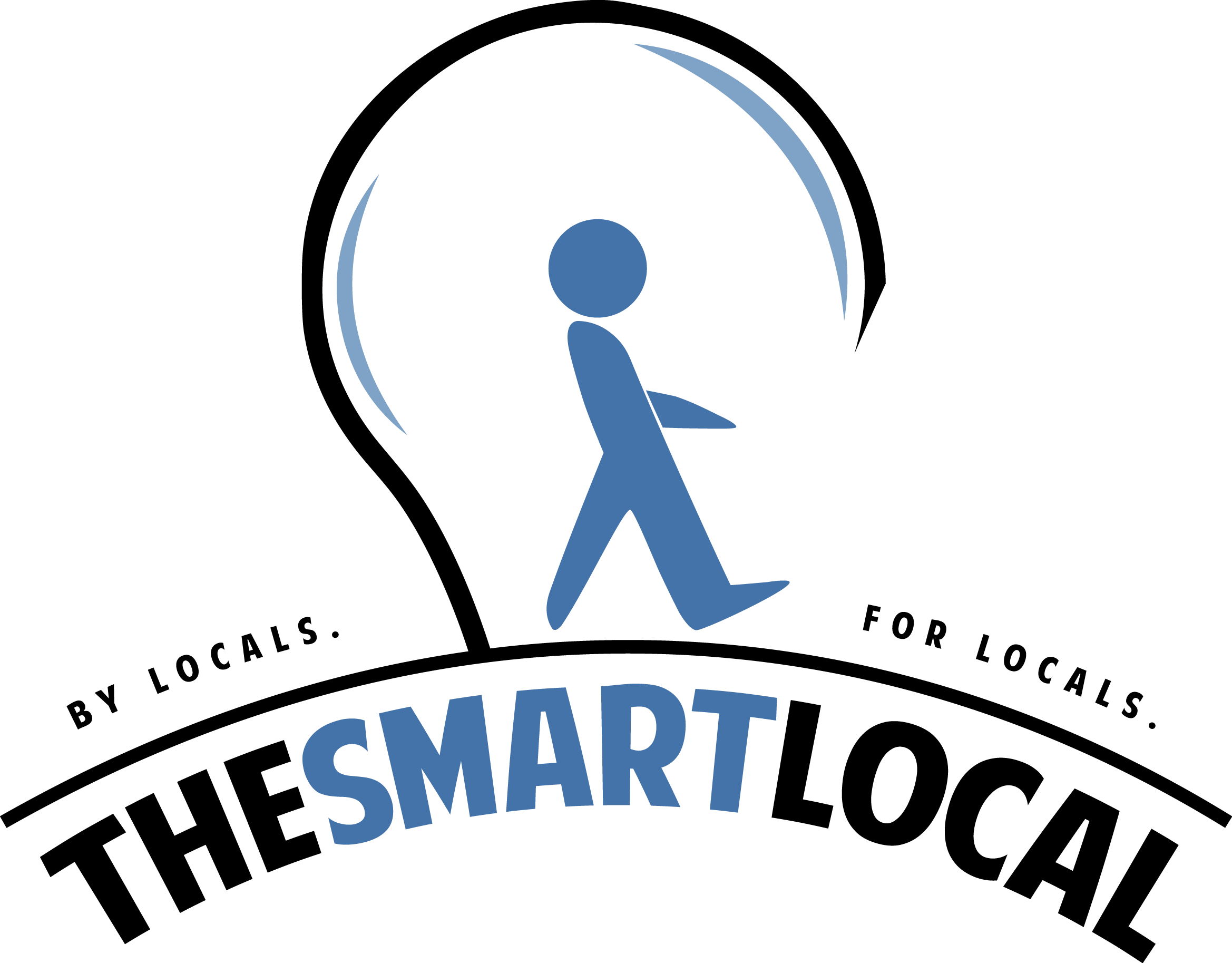 Drop us your email so you won't miss the latest news.