Expert-level English karaoke songs
---
Karaoke is undoubtedly one of the things Singaporeans miss the most amidst this wretched pandemic, alongside travelling, nightlife and venturing out mask-free. So much so that home karaoke systems and karaoke apps have become all the rage, proving how desperate we are to replicate that shiok feeling of belting out tune after tune together with your loved ones. Whether you're hosting a home KTV party or just want to keep your voice well-trained for the day karaoke studios in Singapore finally open, here are some expert-level English karaoke songs that are must-sings every session. From super speedy rap verses to emotional ballads with high note climaxes, these are set to give your vocal chords quite the workout.
Check out our other karaoke articles:
---
1. All By Myself – Celine Dion
---
A quintessential "emo Nemo" song from the 90s, All By Myself sends waves of nostalgia and is a favourite among karaoke parties where multiple generations are present. It's also one of those songs where not many might know the full lyrics to the verses, but once the chorus hits, you can bet your bottom dollar that the whole squad will be chiming in.

---
2. I Don't Wanna Miss A Thing – Aerosmith
---
Don't worry, nobody is expecting you to recreate Steven Tyler's rockin' performances to a T, especially with his famed raspy but powerful voice. That said, it remains a KTV ritual to get all up in our emotions and croon, "I don't wanna close my eyes…I don't wanna fall asleep 'cause I'd miss you, babe" – even if we don't even have a babe to miss.

---
3. Shallow – Lady Gaga feat. Bradley Cooper
---
From the soundtrack of the movie A Star Is Born, "Shallow" is a heart-wrenching ballad that's been nailed to perfection by Lady Gaga and Bradley Cooper – perfect for as a soulful duet opportunity with your boo. Fun fact: it's the most awarded song in music history, with over 32 awards. 
---
4. Love The Way You Lie – Eminem feat. Rihanna
---
Love The Way You Lie never fails to send KTV-goers into a "OMG, I be Eminem you be Rihanna okay?!" or vice versa frenzy. The aggressive rap extraordinaire will be itching to nail every single fast-paced syllable, while the resident songbird will put up his/her most Rihanna-esque performance as if they'd been preparing for this moment their whole lives.
---
5. Rap God – Eminem
---
The highlight everyone's waiting for: "Summa-lumma-dooma-lumma, you assuming I'm a human".
Speaking of rap, how could we talk about expert-level karaoke songs without including the notorious Rap God, jam-packed with 9.6 syllables per second? Slim Shady is known to incorporate complicated strings of words into his wicked rhymes, so prepare for the ultimate tongue twister. 
---
6. Hurt – Christina Aguilera
---
A pop princess who will always have a place in 90s babies' hearts, Xtina has plenty of KTV bops from Genie In A Bottle to What A Girl Wants. But for something that'll showcase your vocal prowess, Hurt will do nicely. The choruses are belt-worthy, and the verses firm but strong – testing how well you can control and sustain your voice should you add this to your repertoire.
---
7. Emotions – Mariah Carey
---
Before Ariana Grande burst onto the scene, Mariah Carey was the undisputable OG of whistle notes. Emotions might not be one of her most recognisable tunes, especially among the younger generation who are more familiar with Obsessed and Touch My Body, but it's where her legendary, oft-replicated whistle note climax originated.
---
8. Bohemian Rhapsody – Queen
---
Bohemian Rhapsody is the karaoke staple that will never die – it's probably the hardest on this list to pull off endurance-wise, with a runtime of six minutes. And let's face it – no mere mortal can croon like Freddy Mercury. But no matter if you're out of tune or missing all your notes, because everyone else would probably be singing along too. 
---
9. Halo – Beyoncé
---
There's no way we'd leave Beyoncé out of this list – Queen Bey's tracks are pretty much the gold standard of karaoke songs. Those with gifted voices can show off their vocal runs with Halo, while supportive friends get their phones ready to immortalise the soulful serenade on IG stories. 
---
10. Empire State Of Mind – Jay-Z & Alicia Keys
---
Those who binged the musical TV hit, Glee, would be familiar with the epic cafeteria scene of the characters jamming to Empire State Of Mind. Channel your inner Rachel Berry with this iconic New York pride song, which might just kick-start a full-on marathon of Glee soundtrack favourites. 
---
11. I Will Always Love You – Whitney Houston
---
Q: What's Whitney Houston's favourite type of coordination? A: Hand-eyeeee~
All jokes aside, I Will Always Love You is a golden oldie which is nothing short of iconic. Especially if you're jamming together with parents and grandparents, there's no better song to invite the whole fam to belt the climax.
---
12. Secret Love Song – Little Mix feat. Jason Derulo
---
Channel your inner girl band pop star and perform this emotional chart-topper with your besties à la Jesy, Jade, Perrie and Leigh-Anne. Secret Love Song is equal parts heart-thumping beats and melodious ballad, and Jason Derulo's guest feature – including the sexy dancing in the music video – is just the cherry on top. 
---
13. If I Ain't Got You – Alicia Keys
---
"Some people want it all, but I don't…want nothing at all" is probably one of the most iconic and recognisable ballad lines in KTV history. The jazzy R&B tunes and Miss Alicia Keys' buttery-smooth vocals in If I Ain't Got You will transport you to a fireplace-and-scotch, winter lodge kind of scene, even if you're just singing K in Singapore's blistering heat.
---
14. Hello – Adele
---
Let's be honest, which of Adele's songs aren't hard to sing? Hello in particular contains a mix of low, controlled notes and belt-like-your-life-depends-on-it climaxes. Be prepared for the room to experience a shift in mood, and perhaps stand-by a party song in the queue to keep sobs at bay.
---
15. Chandelier – Sia
---
The chorus of Chandelier is so ridiculously hard to accomplish, it's become a meme. This is one of those god-tier karaoke songs which nobody really expects you to nail, but allows the whole squad to come together and scream the high notes like a chorus of strangled chickens instead  – for the lolz, if anything.
---
16. Bang Bang – Jessie J & Ariana Grande feat. Nicki Minaj
---
If singing isn't your forte, wow (read: distract) your audience with some killer dance moves instead. Bang Bang, an iconic triple threat pop collaboration combines Jessie J's strong belts, Ariana Grande's high notes and Nicki Minaj's rap verse delivered at break-neck speed. 
---
17. Versace On The Floor – Bruno Mars
---
While his more upbeat ditties like 24K Magic and Uptown Funk have cemented their roles as KTV must-haves, Versace On The Floor is one for the sultry crooners who wish to dedicate a sensual performance to their lover. Bruno Mars certainly makes his high note moments appear effortless, but take care not to strain your voice lest you want to develop a sore throat.
---
18. Almost Is Never Enough – Ariana Grande feat. Nathan Sykes
---
Imagine if a "will they, won't they?" pair who are shipped among their friend group gets nominated to sing this duet about almost becoming lovers. Too real! Almost Is Never Enough starts off slow and steady but escalates gradually into powerful climax belts for both male and female parts. We dare you to attempt Ari's famous whistle notes.
---
19. Heart Attack – Demi Lovato
---
We don't blame you if the nerves from tackling this song feel like an actual Heart Attack. A catchy radio mainstay back in 2013 when it was first released, Demi Lovato proves that her singing chops go way beyond Camp Rock. Word of advice, take deep breaths to charge up for the lengthy sustained notes.
---
20. Stay With Me – Sam Smith
---
Sam Smith songs are a mainstay for karaoke outings, 'cause who can resist his luscious vocals and gut-wrenching lyricism. Beware: painful but oh-so-relatable lyrics like "This ain't love, it's clear to see. But darling, stay with me." may send a tear rolling down your cheek mid-performance, especially for folks fresh out of a breakup. 
---
Best English karaoke songs to sing if you're up for a challenge
---
We all have our go-tos when it comes to English karaoke songs. Call it the setlist for our personal KTV concert, if you will. Hopefully these expert-level karaoke songs, across different genres from oldies and pop classics to high-speed rap and soulful duets, will be able to breathe new life into your repertoire.
Due to their difficulty to perform, relative to your typical singalong chart-toppers, we recommend whipping one out whenever you're aiming to impress. Demonstrating the saccharine nature of your voice to a date? Setting the tone for a family celebration and blowing all your relatives away? Just press play, and feel that imaginary spotlight beaming upon you.
Check out our other home entertainment articles: 
---
Cover image adapted from YouTube (clockwise from top-left): Rap God, I Will Always Love You, Chandelier, Bohemian Rhapsody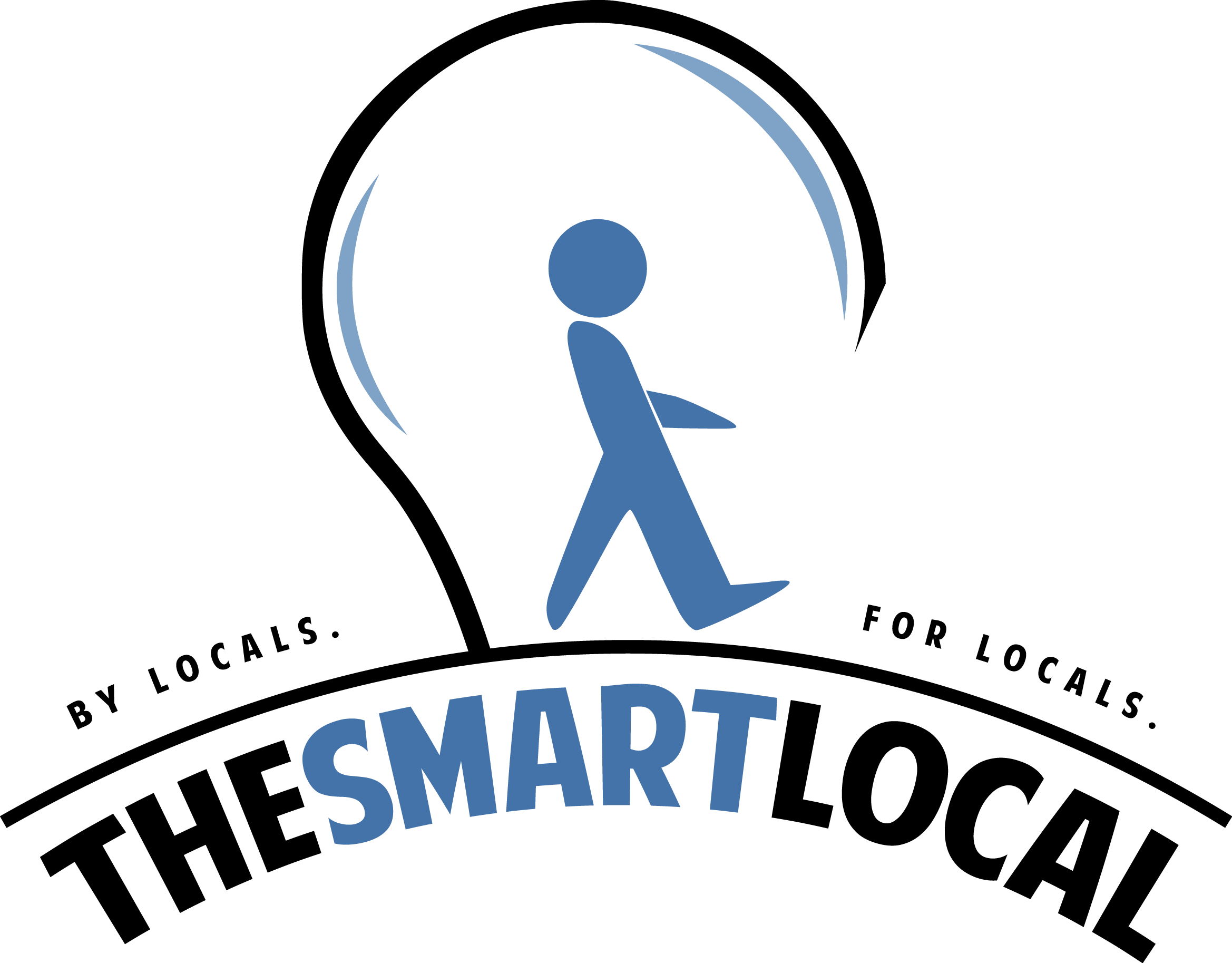 Drop us your email so you won't miss the latest news.