Money-saving kitchen renovation hacks
---
Whether you're moving into your new BTO or simply giving your current home a facelift, the kitchen is one important space that's crucial to everyday life and brimming with reno potential. Depending on your chosen style or theme, this communal space can completely transform the look and feel of your space, and even make the simple act of making coffee a joy you look forward to in the mornings. 
But before you commit to a full kitchen makeover, here are some money-saving kitchen renovation hacks to help you conserve funds and get the kitchen of your dreams along the way.
---
1. Buy kitchen appliances in bundles
---
When it comes to kitchen appliances, we've all got a standard list of things on our checklist: fridge, stove or induction hob, oven… the list goes on. It might be tempting to hand pick models from a showroom based on aesthetics and of course, specs, but you'll find yourself racking up more costs that way. 
Some brands such as Bosch have bundles that'll cover everything from ovens to hoods and hobs. You'll be able to purchase the microwave oven + conventional oven bundle for $1,999, a jaw-dropping $2,000 less than if you were to cop them separately.
Likewise, hoods and hobs go hand in hand and their Slimline Hood and Gas Hob Bundle at $499 will save you $600 – a substantial amount of money that can be put towards other aspects of your kitchen renovation.
Check out more of Bosch's bundle deals
---
2. Save on utility costs with under-cabinet lighting
---

Image credit: frenchyfancy 
Pendant lights or track lights are common statement pieces for a kitchen, but for a little more pizzazz, throw in some energy-efficient, under-cabinet strip lighting. Not only do they add brownie points in the aesthetics department, these lights can also help you shave down that monthly utility bill.
No need to throw on your fancy overhead lights if you're simply cutting fruits or brewing a hearty cuppa in the middle of the night, you can save that for when guests come over.
---
3. Go for a quartz countertop over marble
---
Image credit: Pinterest 
Marble in all its veiny glory is a stunning, yet versatile option that suits a variety of moodboards, but the real deal isn't always the best investment. If the term Quartz is still foreign to you, it's high time you add that to your reno vocabulary. 
Crowned the most durable material for countertops, Quartz is a trooper that disguises itself to look like marble, terrazzo and even concrete, and is highly resistant to attacks from scratches and burns to food stains. Perfect for budding Master Chefs who constantly cook up a storm, a quartz countertop will give you the most mileage for your dollar and be significantly cheaper than any other material you're drawn to.
---
4. Don't go for fancy kitchen backsplashes
---
Image credit: Shamanth Patil/ Weespaces via Architectural Digest 
If the fancy kitchen backsplashes from Netflix's Queer Eye or Amazing Interiors have sucked you in, be careful of spending copious amounts of money trying to replicate those designs. While said designs may make a splash now, it's very easy to grow out of them in a few years' time – leaving you dissatisfied with your kitchen and itching to get it redone.
That said, going for an all-white backsplash may also backfire, because oil splashes and grease will stain your tiles and grout over time. Changing your backsplash isn't as simple as waltzing into a showroom and picking a new finish either. Not only will it cost money, but you'll need some amount of hacking which might have you damaging your existing cabinetry and countertop.
---
5. Refurbish your existing cabinets
---
Image credit: Pinterest 
If you've ever consulted an interior designer with the intention of doing any form of renovation, you'll know that cabinetry is one of the things that will cost you the big bucks. For the sprucing up of existing kitchens, opt to retain your existing cabinets by just changing the surface of it. 
A fresh coat of paint or laminate can work wonders to help your kitchen glo-up. If your doors are damaged beyond salvation, then check with your contractor to see if you can just replace the hinged doors rather than replacing the entire structure. 
You can even convert existing cupboards into open shelves to display your ceramic collection and other decorative items. 
---
6. Stick with the existing layout 
---
Your Pinterest boards might have filled your headspace with gorgeous pictures of a farmhouse sink by the window, but most BTOs and resale flats come with pretty standard kitchen layouts. And changing this drastically, as you can imagine, will cost a bomb and involve not only reconfiguring your wiring, but piping as well.
To maximise the space and efficiency of your kitchen by purchasing built-in appliances that will fit snugly into your current kitchen set-up. If you have a long kitchen, opt instead for built-in ovens and a slim fridge, so you'll have ample space to move around.
---
7. Lay water-resistant vinyl over existing tiles to avoid hacking costs
---

Image credit: Flooring Clarity
Whether you're renting a place or are tired of the grimey-looking floor tiles you currently have at home, choosing to overlay over hacking can save you a few thousand dollars. 
Vinyl flooring is a good choice – even for kitchens – thanks to its water-resistant and durable qualities. You'll even be able to choose from a wide range of vinyl patterns from stone and concrete to wood and decorative tiles to complement whatever design your ID has in mind.
Tip: Do remember to get your contractors opinion on whether your existing tiles are decent enough for an overlay. If there are cracks or uneven portions, you might not be able to get around hacking!
---
Save more on your kitchen renovation with Bosch
---
We've all got grand ideas of how we want our dream kitchen to look like, but when budget and practicality are added to the equation, sometimes, your ideal kitchen can seem increasingly out of reach. If you're starting out with a blank slate or just want to upgrade your kitchen appliances, here are some deals from Bosch to help your bank balance out.

The 60CM built-in oven even has 16 cooking methods and a pyrolytic self-cleaning mechanism that heats up your oven to 480°C for a thorough clean
Take advantage of Bosch's bundle deals that will have you taking home a 25L Microwave Oven (U.P. $1,799) and 60CM Built-in Oven Bundle ($2,599) for just $1,999. Most of us are accustomed to countertop microwave ovens, but Bosch's sleek built-in microwave is sure to be a conversation starter when guests are around.
If open flames scare you, then you might be tempted by their hob and hood bundle at $2,499 that comprises a wall-mounted chimney hood (U.P. $2,299) and a 78CM induction hob (U.P. $1,899).
The hood is silent yet powerful, with a filter that removes 85% of grease from the air if you're stir frying or deep-frying; while the induction cooker has two cook zones with nine power settings, allowing it to heat up in half the time clocked by other cookers.
You can also get the most bang for your buck with Bosch's purchase-with-purchase deal that features their 90CM Slimline Hood and their 78CM Gas Hob at a special price of $499, a huge cut from their usual price of $599 each.
And beyond just the kitchen, Bosch also has a slew of other discounts on appliances such as washing machines, hand-held cordless vacuum cleaners, and refrigerators and more. Single purchases also come with free gifts from the likes of Bosch's juicers, blenders and hand mixers.
---
This post was brought to you by Bosch.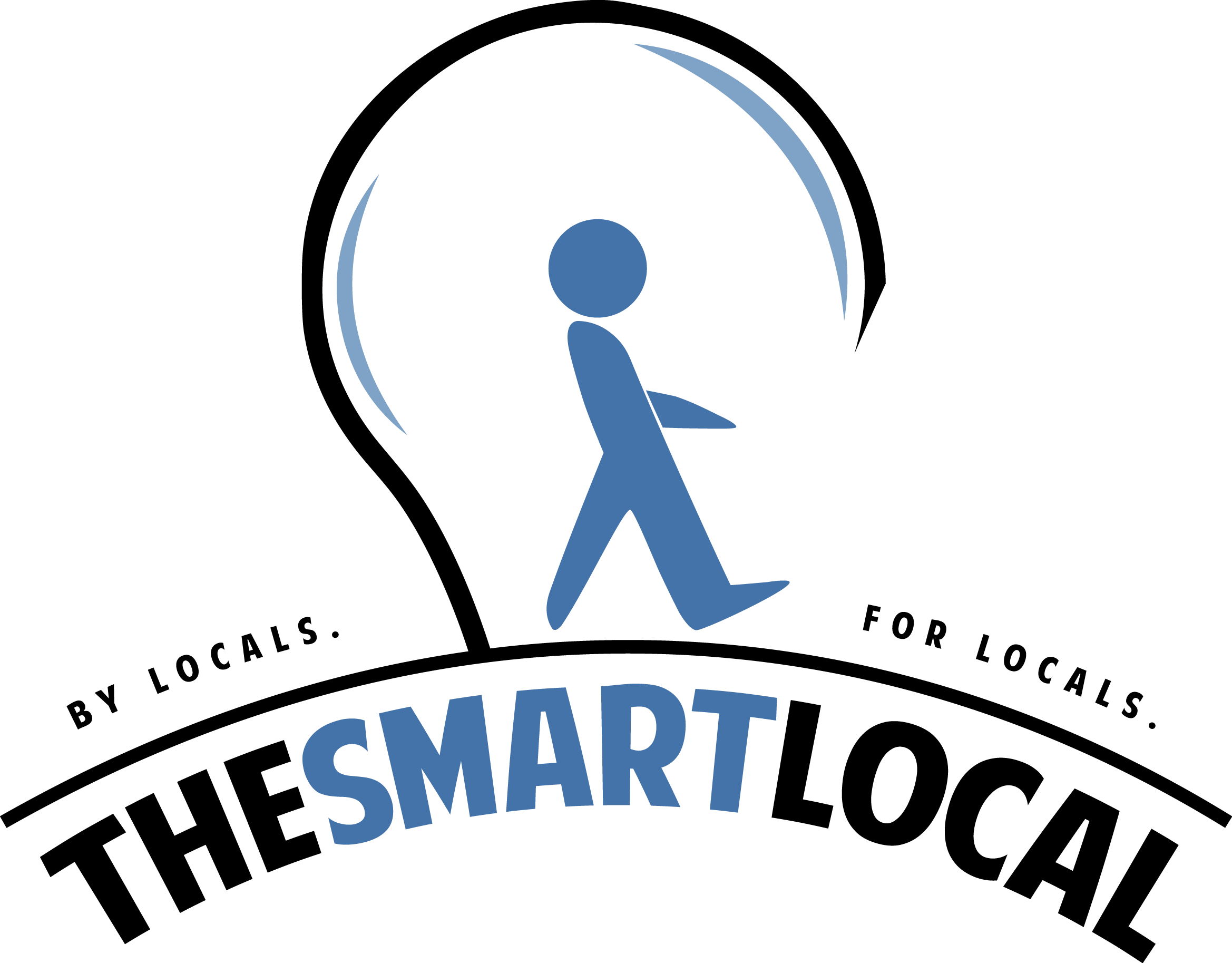 Drop us your email so you won't miss the latest news.