New kid-friendly activities in July 2022
---
It might not be a school holiday month, but July 2022 still has plenty of kid-friendly activities for youngins and parents alike. Set the post-holiday blues aside – here are some activities that'll keep the little ones occupied, from a new cartoon-themed carnival in Punggol to Changi Airport's latest pop-up exhibit.
For more activity ideas this month:
---
1. Scale Climb Central's new jungle-themed wall
---

Image credit: @holipiggy
Fitspo families, spend your next weekend at Climb Central's fourth and latest outlet at i12 Katong. Aside from the usual boulders and high walls, some of the routes here are designed just for the little ones. 
Kids will love the towering jungle-themed wall you can't miss upon entering. Ropes, custom-shaped holds and tyres also replace the usual ol' climbing holds for an extra element of adventure. Come August 2022, there'll also be a high-elements obstacle course for your mini mes. 
Rates: From $18/child, $20/youth aged 13-17, $25/adult and $31 for a parent-child entry pass for standard entry.
Top-ups are required for equipment rental.
Address: East Coast Road, #04-01/02 112, Singapore 428802
Opening hours: Mon-Fri 11am-11pm | Sat-Sun 9am-9pm
Contact: 6990 0702 | Climb Central website
---
2. Step back in time at the revamped Bukit Timah Railway Station
---

Image credit: @my_world_travel_2021
Avid hikers would have caught a glimpse of the Bukit Timah Railway Station on their last trek along the Green Corridor. Good news, the once dilapidated building has been restored and is no longer out of bounds to visitors. Reopened on 1st July 2022, the tracks, signboards and railway station building are now looking peachy. 

Image credit: @ljxjiaxiong
A lot of the original structure was kept so the younger gens will surely feel like they've been zipped off decades into the past. Wander into the building to find replicas of signal diagrams, conserved levers as well as the addition of vibrant yellow service wagons. 
Read our article on the revamped Bukit Timah Railway Station.
Address: #1 Railway Station, Singapore 599938
---
3. Win one of 1000 free Museum of Ice Cream entry tickets 
---
Here's a TIL: National Ice Cream Day falls on 17th July. To celebrate the cool occasion, the Museum of Ice Cream (MOIC) is giving out 1,000 free entry tickets (U.P. $42/adult on weekends) for those who participate in MOIC's Instagram giveaway. Comment your favourite ice cream memory to stand a chance to win tickets for you and your fam.
Everyone who visits on 17th July 2022 also gets a complimentary sprinkle crown, popsicle and an event-exclusive sundae which comes with 3 scoops of ice cream – something the kids will love.
Address: 100 Loewen Road, Singapore 248837
Opening hours: Thu-Sun & PH 10am-10pm (Closed from Monday to Wednesday)
Contact: Museum of Ice Cream website
---
4. Hop on bouncy castles at Let's Play 2.0
---
Whether your kid's a thrill-seeker with a knack for climbing, or prefers to stay on the safe side of things, there will be attractions for all to enjoy at Let's Play 2.0. With a total of 8 obstacle courses, along with ball and sand pits to play in, there are activities across a range of difficulty levels.

Image credit: Biz Trends
For instance, tots who aren't afraid of heights can challenge themselves by climbing up and sliding down a 4.8m-tall slide at the Vertical Challenge and Chute Your Way Down courses. 

Image credit: Biz Trends
If you've always teased your child about being a little "monkey", they can finally get up to some legit monkey business at the Hang On course. Kids can put their gripping skills to the test at this zone as they make their way from one end to the other. 
Other activities include Bumper Cars, King Kong Robot, and The Choo Choo Express.
Book your tickets for Let's Play 2.0.
Rates: Mon-Fri $25/pax for 150 mins | Sat-Sun, School Holidays, PH & PH Eve $28/pax for 150 mins (Additional $6/pax per extra ride) 
Address: Let's Play @D'Marquee 2.0, Downtown East 1 Pasir Ris Close, Singapore 519599
Opening hours: Mon-Fri 12pm-8.30pm | Sat-Sun, School Holidays, PH Eve & PH 10am-9.30pm
---
5. Step into a Netherlands-inspired landscape at GBTB 
---

Image credit: @gardensbythebay
It may always be summer in Singapore, but at Gardens by the Bay, it's springtime. Catch over 20 different types of beautiful hydrangeas in bloom at Hydrangea Holidays. The kids can frolic among the flowers, Holland-inspired windmills, and giant teddy bears, and let their imagination sweep them far far away.

Image credit: Gardens by the Bay
Book your tickets to Gardens by the Bay.
Date: Now till 14th August 2022
Time: 9am-9pm, Daily
Venue: 18 Marina Gardens Drive, Singapore 018953
Contact: 6430 6848 | Gardens by the Bay website
---
6. Let the kids run free at BTIP's reopened playgrounds
---

Beauty in the Pot at NEX
Image credit: The Red Marker
Kid-friendly restaurants in Singapore are aplenty, but the mother of them could very well be Beauty in the Pot, which is popular enough to be recognised by just BTIP. Place a reservation here for your next family steamboat feast as playgrounds across all their outlets have finally reopened. 

Beauty in the Pot at The Centrepoint
Image credit: Wai Fung Chong
Slides and ball pits aside, kids can also enjoy complimentary sculpted balloons and redeem toy capsules at all BTIPs in Singapore. Ice cream carts will also resume operations at NEX and Westgate. 
P.S. From 18th-24th July 2022, ladies above 18 also get 10% off ingredients when they visit with a gal pal, increasing by 10% with every new friend added to the gang (capped at 50% off). 
Contact: Beauty in the Pot website
---
7. Snap hundreds of photos at Changi Airport's latest pop-up
---

Image credit: Changi Airport Group
Proud Easties are in for a visual treat at Changi Airport's latest pop-up exhibition. Featuring neighbourhoods in the Eastern side of Singapore, this vibrant addition has replicas of an old-school barber shop, the Tampines's iconic watermelon playground, and Pulau Ubin's jetty. 

Image credit: @changiairport 
Wander through 7 zones while taking a gazillion photos – Jewel Changi won't be the only thing luring us to the far east this month for sure. 
Read more about Changi Airport's Hello, Changi Precinct exhibit.
Admission: Free
Date: Now till 23rd October 2022
Time: 10am-9.30pm, Daily
Venue: Departure Hall, Changi Airport Terminal 3, 65 Airport Boulevard, Singapore ​​819663
Contact: Hello Changi Precinct website
---
8. Find your fave movie characters at USS's latest attraction  
---
Anyone with a fascination for dinosaurs would have thought Jurassic World Dominion to be pretty dino-mite. 😉 Take your fandom for the series further by visiting Universal Studios Singapore' new Jurassic-themed experience.
Each Jurassic World Dominion Dining Adventure ticket takes kids and adults on an immersive day out. This starts with entry tickets and unlimited passes, and ends with a 4-course dinner complete with ice cream for the kids and tipples for the mamas and papas. 
Read our article to find out more about Universal Studios Singapore's promotions. 
Book your tickets for the Jurassic World Dominion Dining Adventure.
Price: $248/adult | $188/child
Date: Now till 14th Aug 2022
Dining hours: 6.30pm-9pm (Available on Sundays only)
Contact: Jurassic World Dominion Dining Adventure website 
---
9. Enjoy flowers galore at the Singapore Garden Festival
---

Image credit: @sggardenfest
As it turns out, GBTB isn't the only place to flock to for flowers galore this July. The Singapore Gardens Festival kicks off after a 4-year hiatus, with exhibitions along Orchard Road and within the Singapore Botanic Gardens.
ION Orchard will be decorated with 2 large floral installations by award-winning floral masters, while aspiring florists can sign up for floral arrangement competitions. Among the long activity lineup, there'll also be a marketplace, and display of competition pieces by award-winning international garden designers.
Singapore Garden Festival along Orchard Road
Date: 30th July-7th August 2022
Singapore Garden Festival at Singapore Botanic Gardens
Date: 30th July-9th August 2022
Contact: Singapore Garden Festival website
---
10. Let loose at a Pororo-themed carnival in Punggol
---

Image credit: @safrapunggol
According to science, there's no such thing as too much fun. Well, not really – but if there's one thing we know for sure, an extra carnival on our Little Red Dot won't hurt. Following the Our Tampines Hub Carnivals, SAFRA Punggol now has a limited-time festival themed after the cartoon character Pororo. 

Image credit: @safrapunggol
Let the kids run amok in the Pororo inflatable playland ($10/pax), ride a carousel ($5) or test their dexterity at carnival game stalls ($5/game).
Date: Now till 11th July 2022
Time: Mon-Fri 5pm-9pm | Sat-Sun 10am-9pm|
Venue: SAFRA Punggol, 9 Sentul Crescent, Singapore 828654
Contact: Pororo Fun Carnival website
---
Bonus: Visit a free-entry event at Forest Play for a good cause
---

Let the kids get their hands dirty with some wood crafting.
Image credit: ForestPlay SG
Having fun is one thing and doing good is another – but who says both can't exist at the same time? In celebration of their 5th anniversary, local children's charity and social enterprise Glyph is holding a free event for Glyph beneficiaries at Forest Play – which moms and pops may recognise as an adventure playground on Sentosa.
Although regular tickets to the attraction are priced from $39.90, existing beneficiaries and eligible new sign ups can enjoy activities such as wood crafting, outdoor cooking and obstacle course activities at no extra cost. Participants also get bento meals and goodie bags – all you have to do is RSVP before slots run out. 
Those who wish to simply contribute to the charity can also make a donation via Glyph's website.
Price: Free
Date: 23rd-24th July 2022
Time (3 sessions daily): 9.15am-12.30pm | 12.45pm-4pm | 3.15pm-6.30pm
Venue: Forest Play, 112 Tanjong Beach Walk, Singapore 098945
---
Kid-friendly activities to visit in July 2022
---
In the blink of an eye, we're now more than halfway through the year. Time flies, so be sure to spend each and every free day you have wisely. Be it on the weekends or public holidays, these 10 kid-friendly activities are bound to give your family a good opportunity to spend some quality time together. 
For more family-friendly things to do in Singapore:
---
A portion of this content may contain referral links to products. Our opinions remain our own.
Last updated on 19th July 2022.
Cover image adapted from: @changiairport, @christopherw1011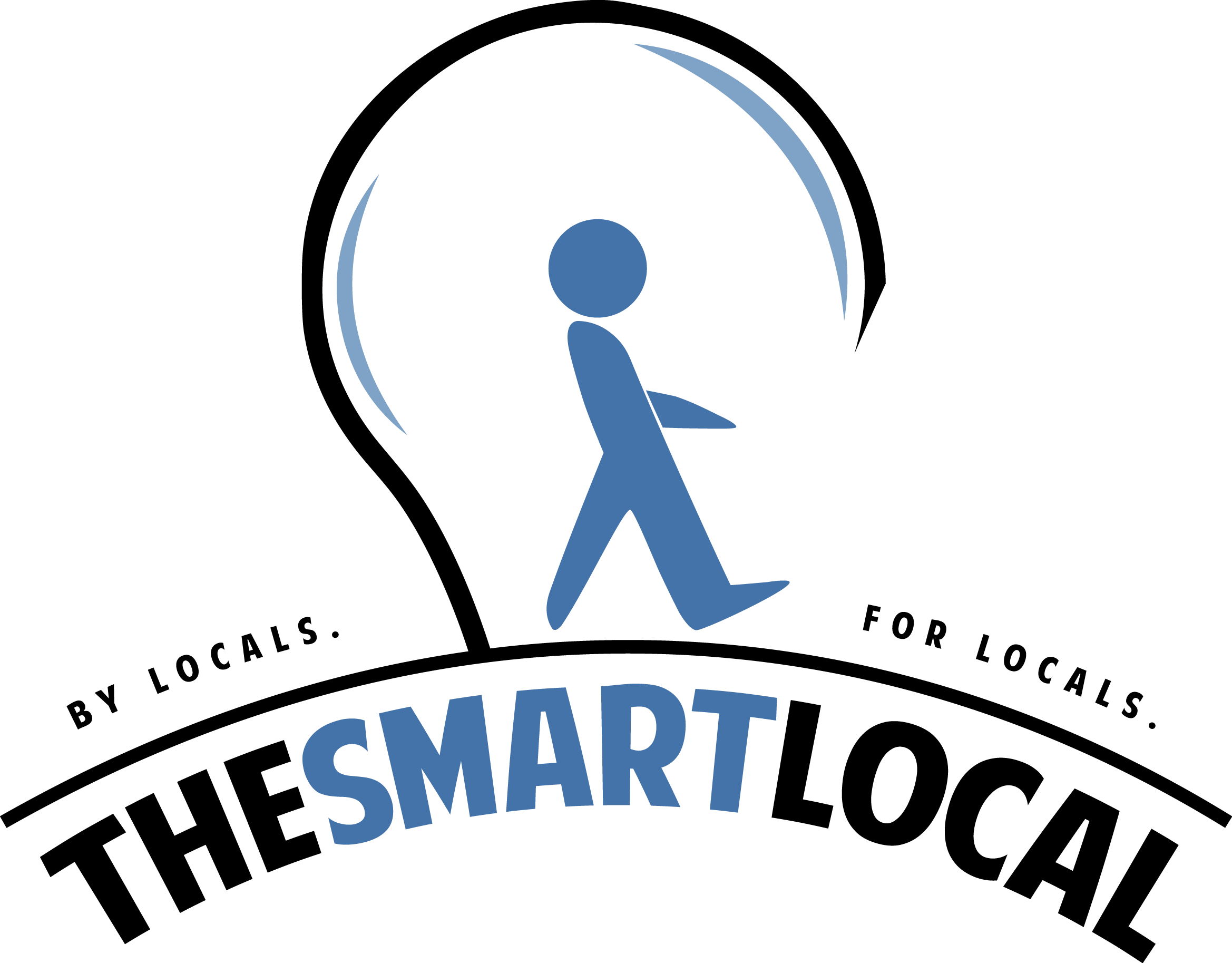 Drop us your email so you won't miss the latest news.